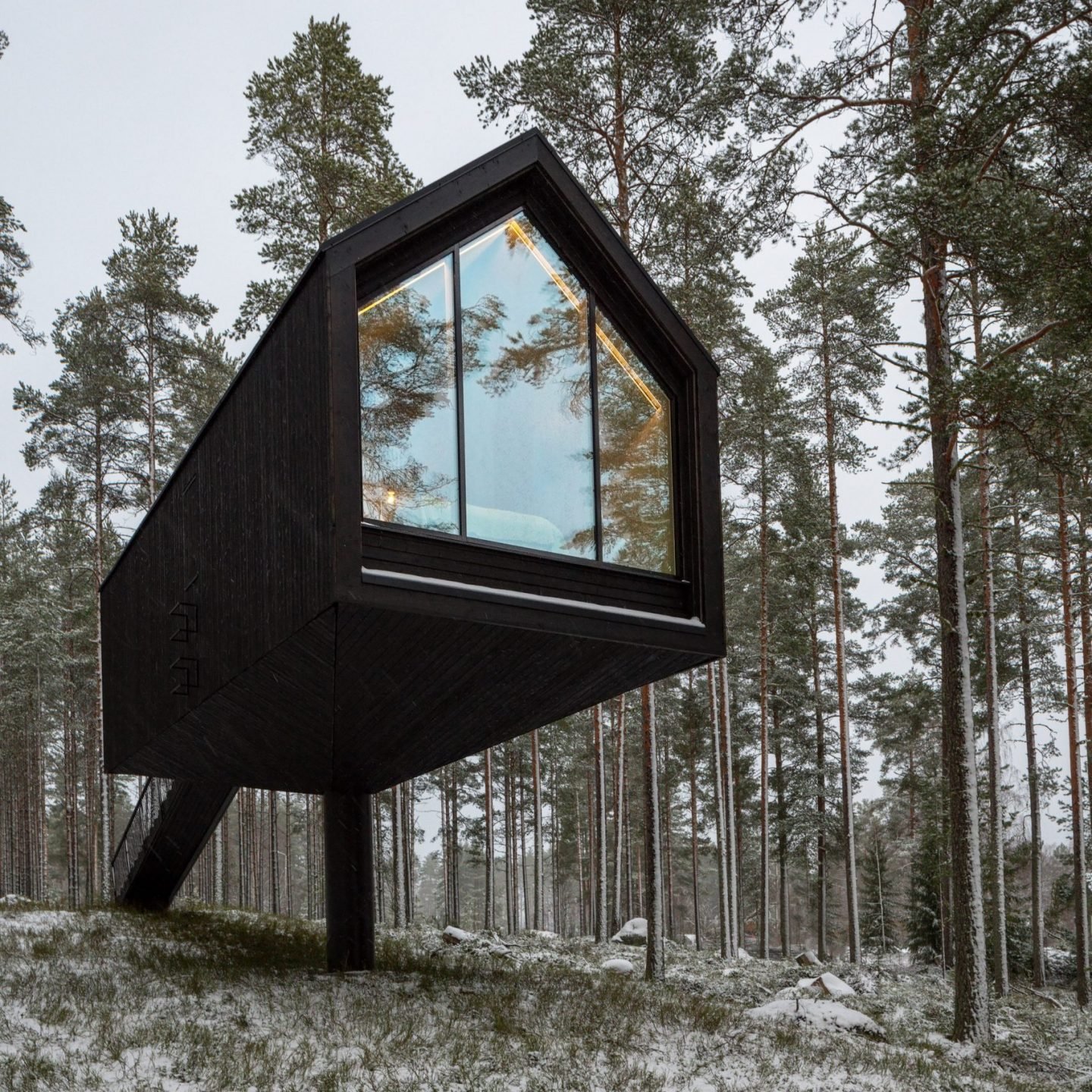 In A Forest In Finland, Studio Puisto Designs Niliaitta As A Secluded Cabin Retreat
With its woodland setting nearby the Salamajärvi National Park in Finland, 'Niliaitta' is the black-painted cabin that architecture firm Studio Puisto designed; its small space has the facilities of a modern hotel room.
Elevated on a single column, the form of Niliaitta ultimately takes inspiration from a "niliaitta," used by indigenous Samí peoples as a type of storage to keep food safely outdoors (and to prevent animals from accessing it). With the design of the cabin, the studio's aim was to pay respect to the history of Samí culture in the region, while also creating a space that offers guests some privacy from the outside world. "To remain environmentally sensitive, the materials of the Niliaitta prototype are all ecological with the use of wood in all interior surfaces, and eco-wool as insulation," explains the firm. Inside the Niliaitta prototype, the experience is unique, where the visual connection to the surrounding nature is left as unobstructed as possible. "The interior is done purposefully so that it would only serve as a neutral, blank canvas second to the nature outside," they continue. In order to celebrate the natural environment, aspects such as the spirit of the place, the experience of the forest, and the silence of being in nature were all sources of inspiration that guided the overall design.