Pump House by Branch Studio
Black panels of corrugated iron clad the exterior of this lakeside wooden cabin in rural Victoria, Australia, by local firm Branch Studio Architects. The dwelling was originally designed to give the clients space for storing a water pump and other equipment needed to maintain their farmland property, but the compact shed also doubles as a quiet lakeside retreat.
The front and rear walls are entirely glazed, so the owners can open the interior to a deck overlooking the lake. The main space in the building is an open-plan living room and kitchen featuring a wood-burning stove. A central bathroom divides this space from a studio and bedroom at the rear, which offers views out into the countryside. The cabin is entirely self-sustaining. Along with wood fired heating, it features solar panels and tanks for collecting and recycling rainwater.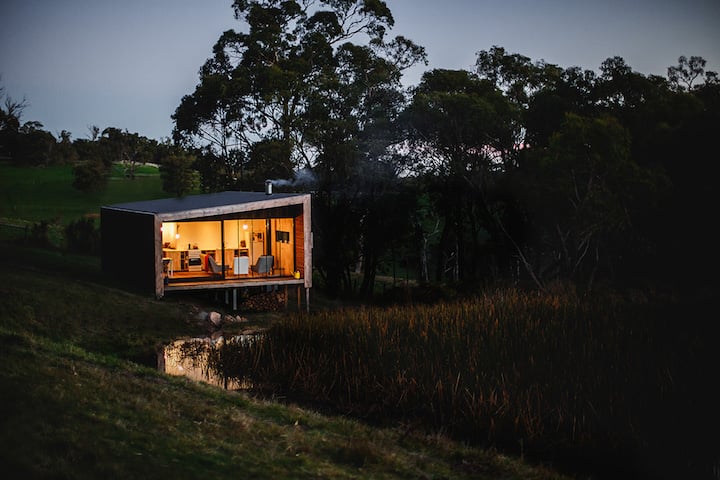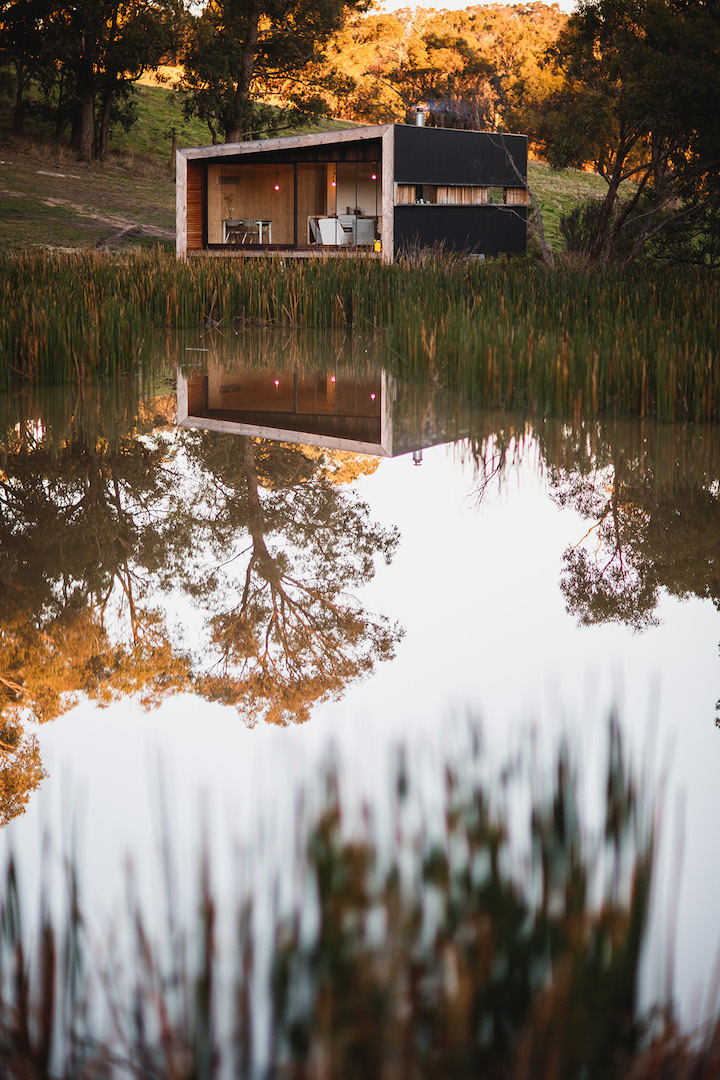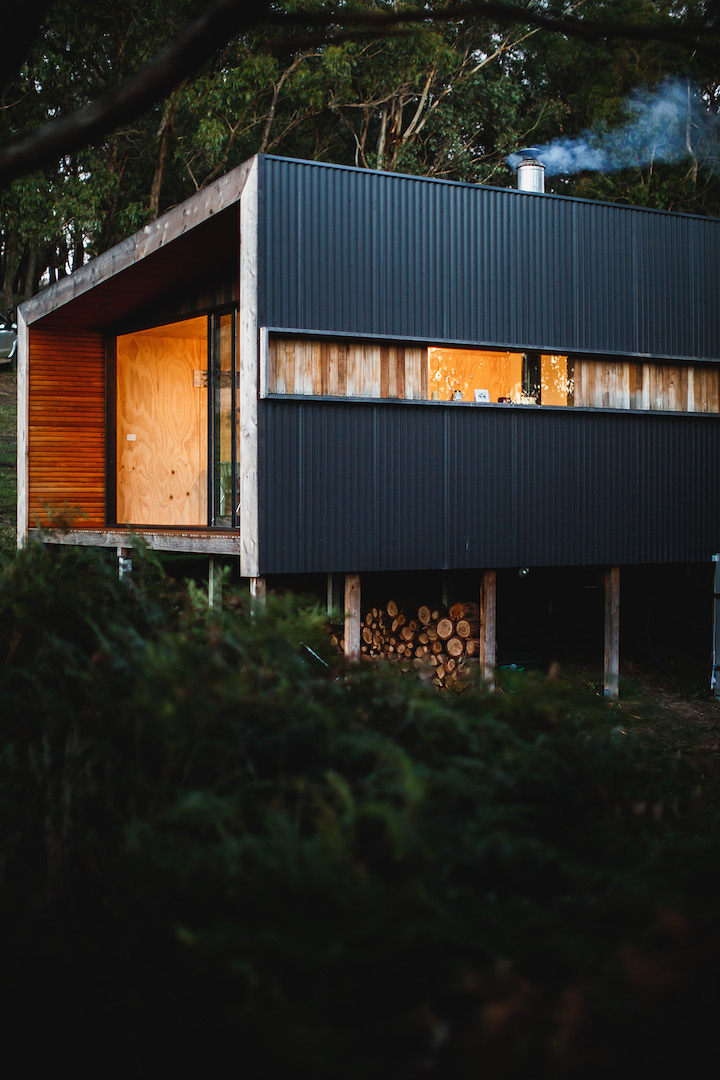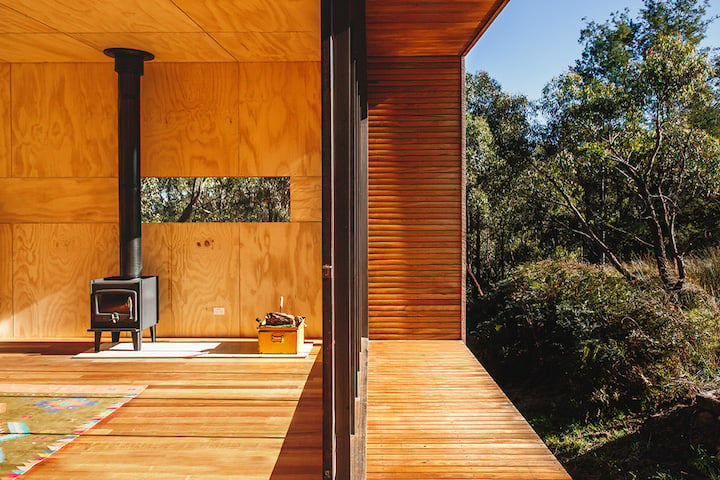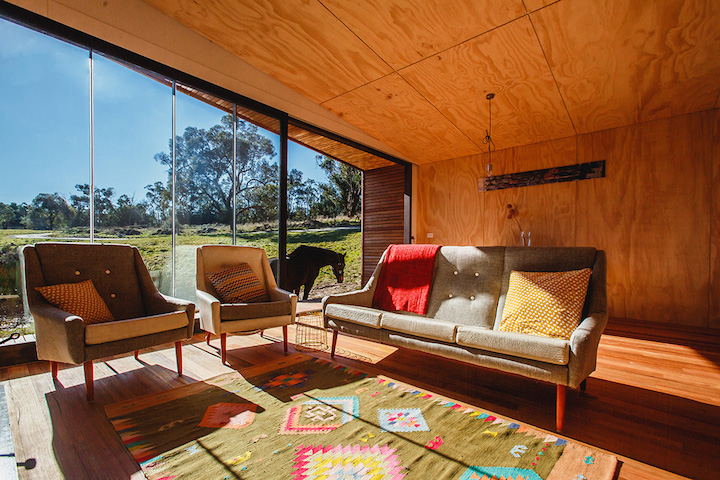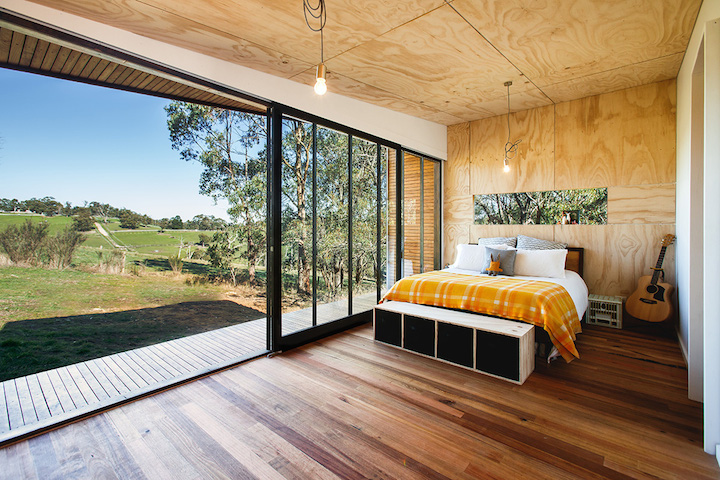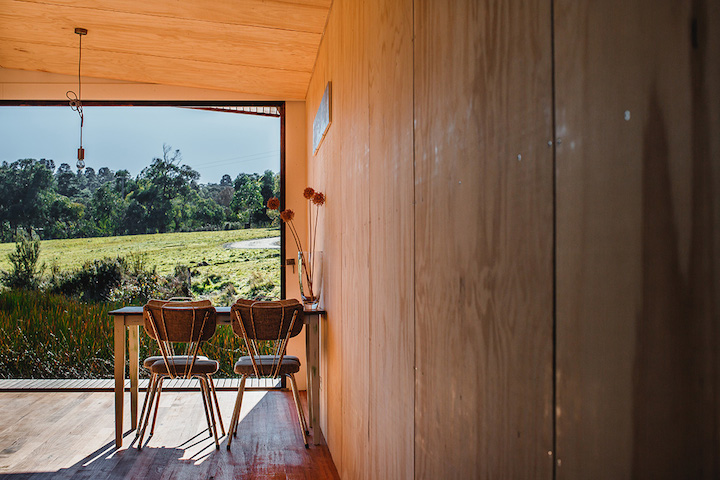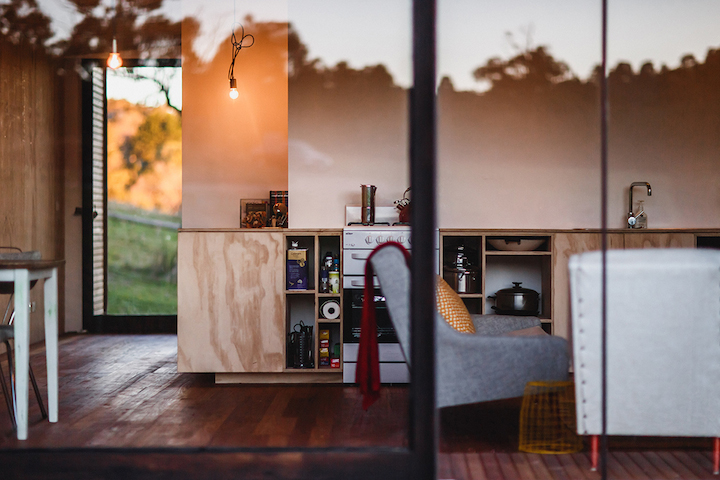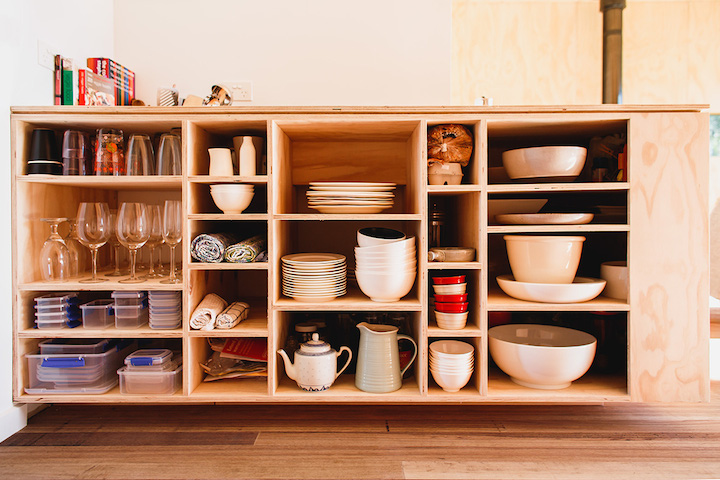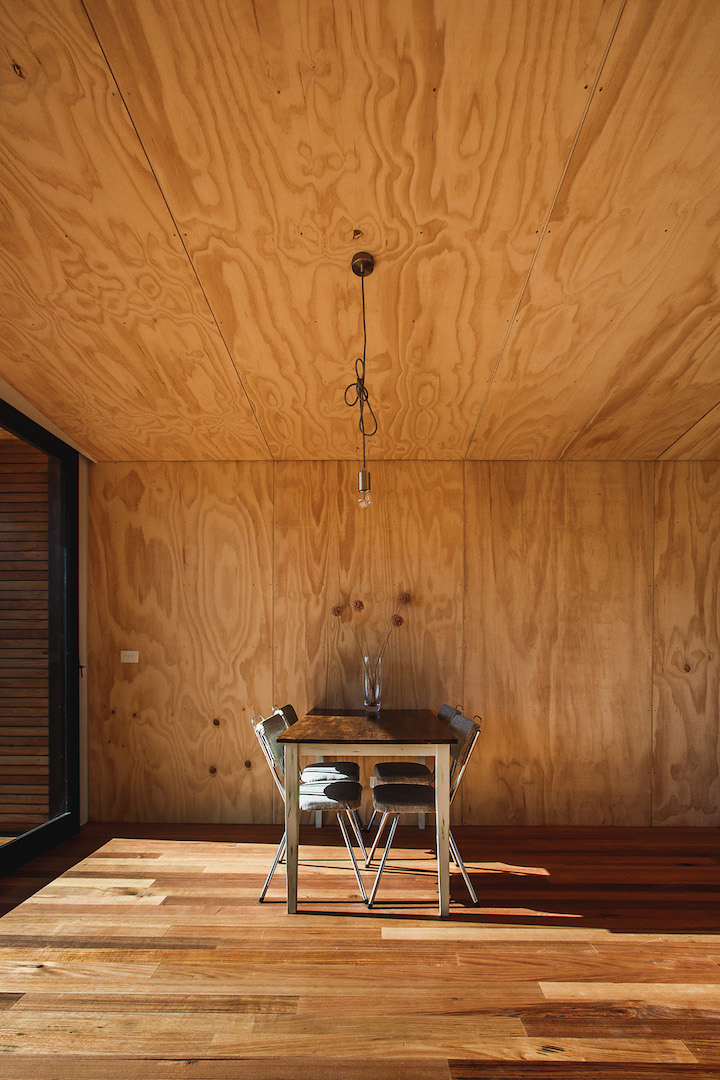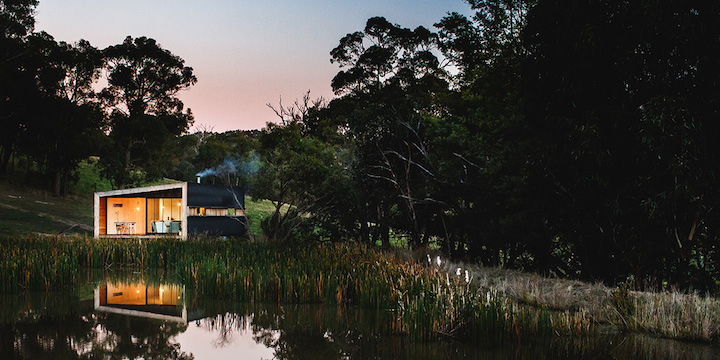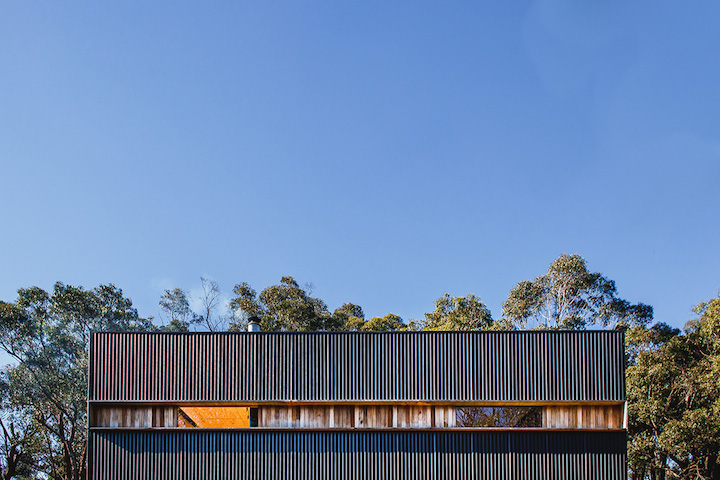 All images © Branch Studio Architects | Via: Dezeen