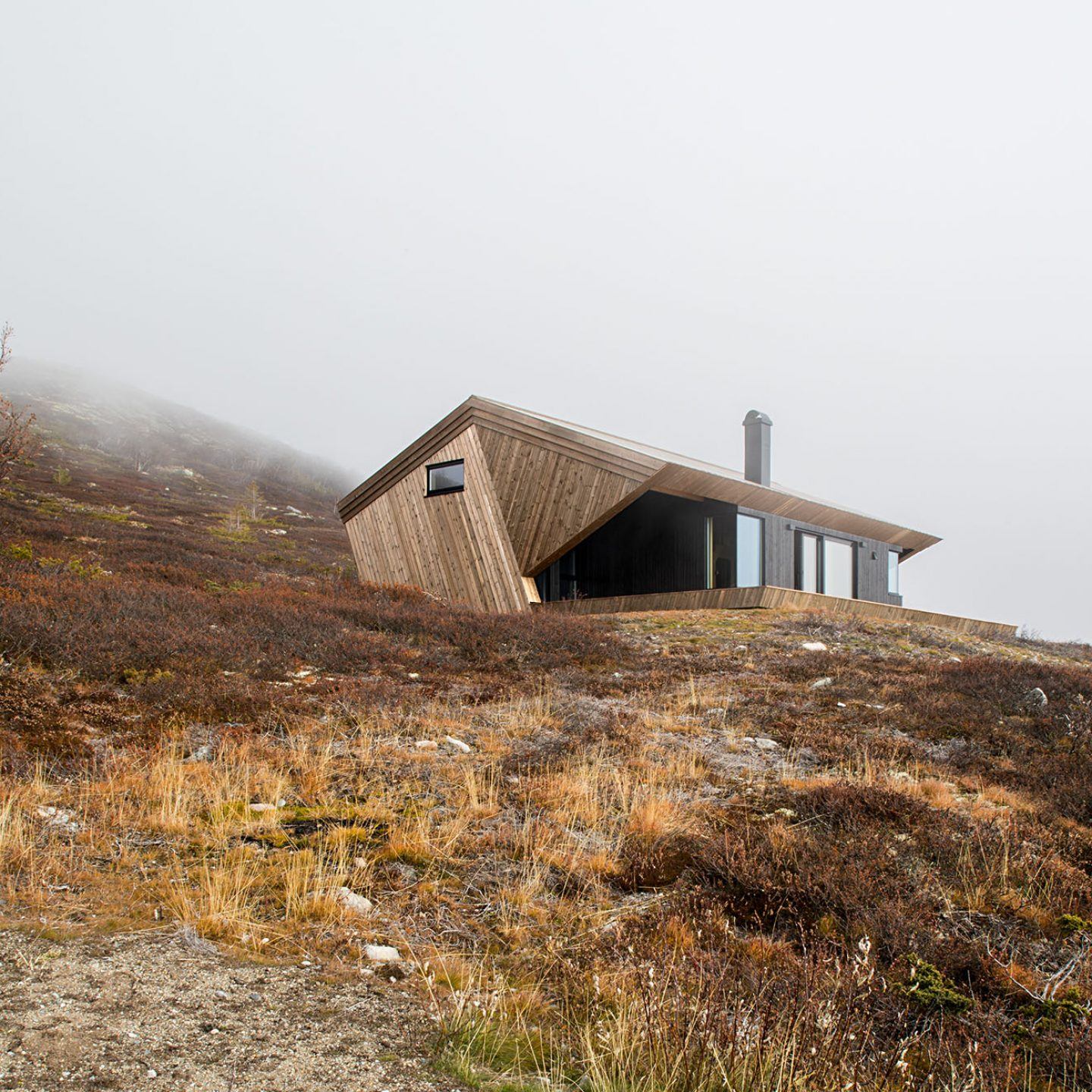 A Robust, Hooded Cabin On Top Of A Mountain Withstands Norway's Weather Conditions
Due to the high altitude, harsh weather conditions, and the risk of avalanches, the region has strict building regulations for new properties. Keeping this in mind, the project, also known as 'Hooded Cabin', was designed by the architects to look as if protected by a wooden 'hood', in order to confront the potential of strong winds and rain. "Norway is beautiful, but weathered and windblown," state the architects. "Limitations are the mother of all playful creativity, and in this case it became a goal to create within the boundaries," they explain. The cabin's angular, wooden forms present an arresting contrast to the black painted structure, which faces outwards with panoramic views of the lake and mountains ahead.
Inside the efficiently-designed cabin, the use of wood is continued in the floors, walls, cabinets, and the staircase, reflecting the muted color palette of the cabin's surroundings. On the ground floor, the master bedroom, sauna, kitchen, and living area are all privy to the view of nature outside; corner windows and sliding glass doors maximize the visuals of 'Hytte Imingfjell's exceptional location. A staircase leads up to an open-space attic floor, which can accommodate up to eight people—providing comfort in an environment that is indicative of the quaint, cabin lifestyle afforded by this secluded Norwegian landscape.