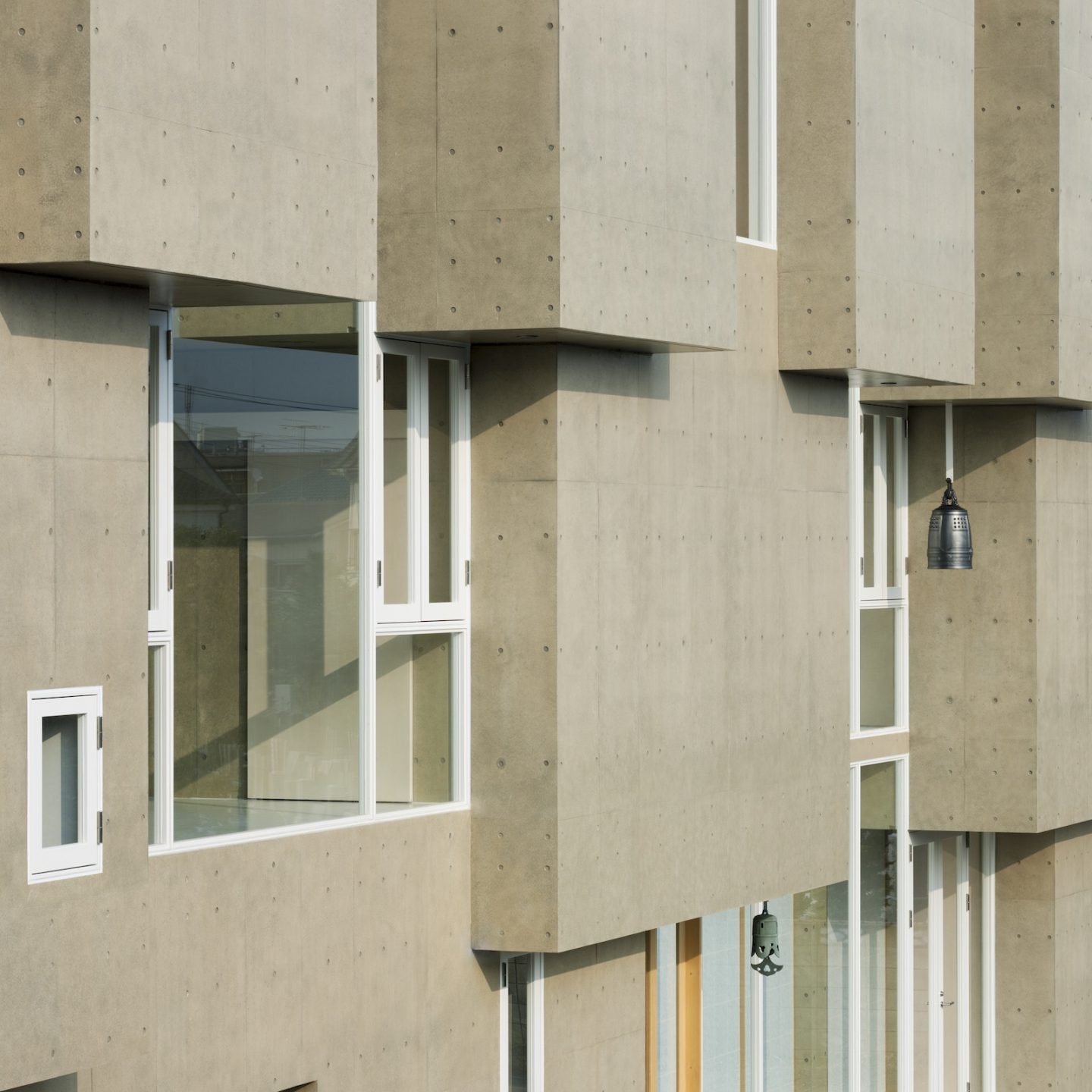 In Tokyo, Toru Kashihara Architects Design Shoraku-Ji As A Modern Concrete Temple
Directly opposite a cemetery in the northeast of Tokyo, Japanese firm Toru Kashihara Architects designed 'Shoraku-Ji', a contemporary Buddhist temple that moves completely away from the aesthetic of traditional temple architecture.
"The building plays a sophisticated geometric game," Toru Kashihara Architects explains. "It is not a traditional Buddhist temple form with multiple buildings across a site. Rather, it is organised into a single building of three floors." The facade is split into three levels, with overlapping and layered sections that appear like staggered boxes. As the levels move upwards, the width of each floor expands, cantilevering out over the previous level to form an expanse of varying spaces. "As a result, the building appears in elevation to be a huge To-Kyou, which in traditional Japanese wooden temple construction is a layered joint that connects the pillars and beams," they continue.