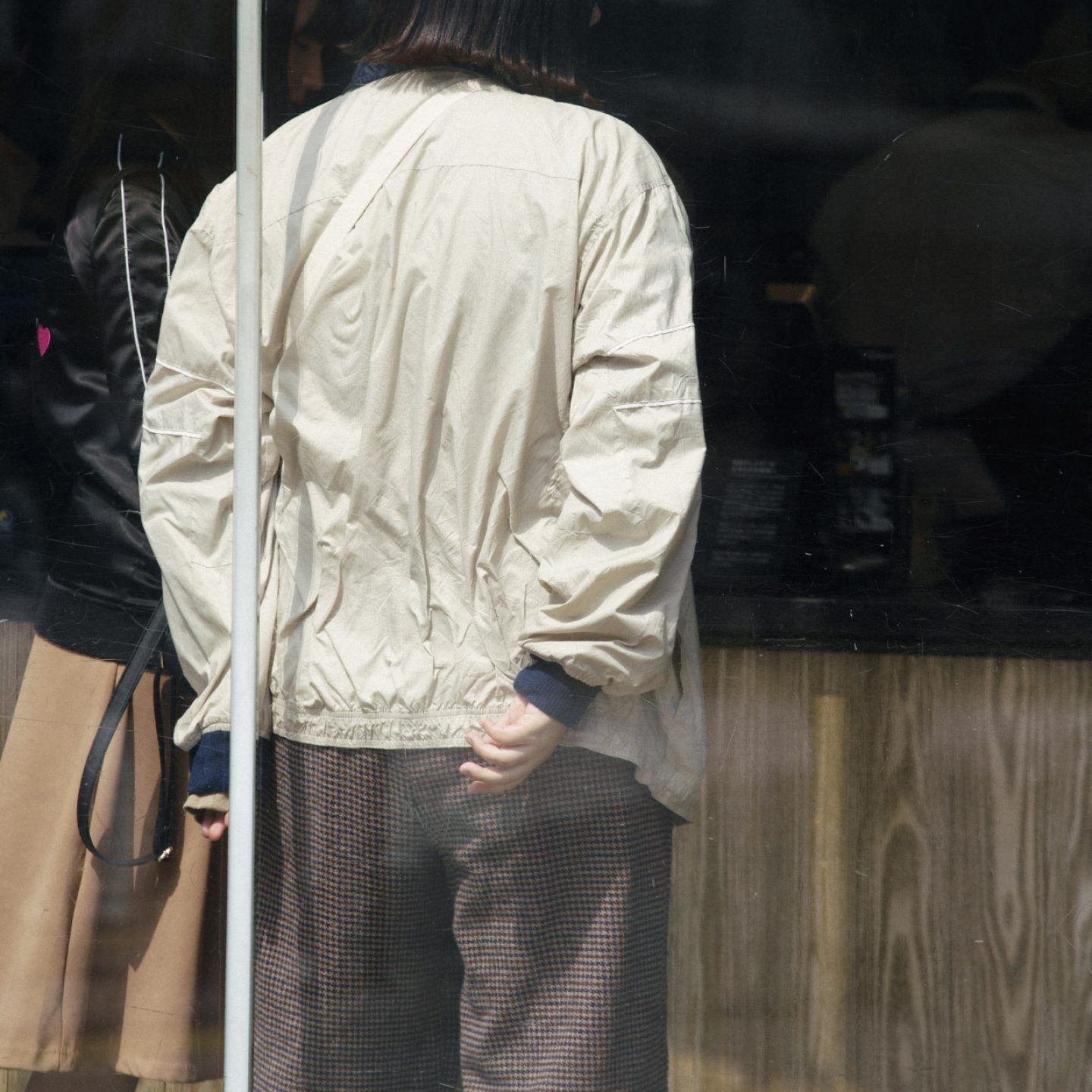 Max Zerrahn Pushes Back Against Our Culture Of Distraction By Deftly Photographing Banality
The first photo book by Berlin-based photographer Max Zerrahn is Snake Legs, composed of conceptual images taken mostly in Tokyo, Japan. The publication is accompanied by a quote about banality, which relates thematically to the imagery—in his work, Zerrahn asserts the importance of paying attention to ordinary moments in a society of overstimulation.
"Most of the frames in my book are rather quiet observations, shot from a respectful distance," Zerrahn tells us. The images hover between photographic genres; yet what binds them together in likeness is their intriguing composition and clever pairings. "It's street photography in a very non-confrontational sense: anonymous scenes and weird little details," he shares. "I have always had a fascination with off-moments, the traces, and the subtle irritations. Instead of showing the car on fire, I think it's interesting to show the black mark on the pavement days later. It leaves room for telling your own story with a sense of ambiguity."
The concept of Snake Legs is derived from a Japanese proverb which describes the redundancy of a snake having legs, a notion which Zerrahn transfigures to the everyday situations he documents. "I started to work on the project upon my first visit to Japan in April 2019," he says. "Obviously taking pictures while traveling is very appealing to photographers, as new surroundings are always enormously stimulating from a visual perspective. But at the same time, one gets carried away by the exoticsm all too easily." Retreating back to smaller, everyday observations was a more intriguing method for the photographer. "That's just how I usually operate," he remarks. "I love to aimlessly wander random residential areas and back alleys instead of visiting one tourist attraction after the other. It just leads to a different pace and to more attentiveness. Recognizing the 'banal' moments may seem counterintuitive but that's the whole point, it just offers a new perspective."
For Zerrahn, it's important to show these kind of common-place occurrences in his work; the need to recognize the banality of life is perhaps indicative of the fast-paced digitalized culture that we live in. "Today we consume more images than ever before," he warns. "Visually, it's just constant overstimulation and the mechanisms of how the media and especially social media platforms operate today, have propelled a constant battle of photographs competing for our attention." Snake Legs pushes back against this conviction. Away from clichés, the sequence of images emit a sense of mystery in the viewer, while also sparking a curious joy for the quirkiness of urban detail: faceless strangers en route somewhere unknown, a lone blackbird perched on the sand, fish hovering in a peculiarly located tank.