Summer in Portugal's capital Lisbon has many perks; from beaches and rooftops to concerts and festivals, it is hands-down the best time of year. Yet, with travel now back in full swing, the idea of escaping the city's crowds and recent tourist craze in favor of an out-of-town retreat is just as seductive. IGNANT traveled to the nearby town of Ericeira to enjoy tranquil days at Immerso—a newly opened luxury hotel that promises isolation and rural recharge for the design-savvy traveler.
Less than an hour from Lisbon's tourist-congested downtown, the vibrant Portuguese fishing town of Ericeira has created an air of excitement that is all its own—the darling of surfing culture, it is known for its soft-sanded world-class beaches and its exquisite, authentically Portuguese seafood. Snuggled amid its lush hills, the new five-star hotel Immerso—the first of its kind in the region—has further cemented the buzz of Lisbon's neighboring beach town, offering a worthy retreat for locals and tourists alike; one balancing good food, relaxation, and design.
A retreat for locals and tourists alike, Immerso is a sophisticated blend of heritage and modernity
Inspired by southern Iberian architecture, the expansive hotel property comprises distinct structures, with four blocks emerging from the valley's elevations, all gently enveloped by vegetation. The architecture was conceived by celebrated Portuguese architect Tiago Silva Dias, who paired natural values and contemporary construction methods while adhering to environmental sustainability principles. Envisioned for nature-bonding experiences and designed with the textures of the land and sea in mind, the retreat is best described as a sophisticated blend of heritage and modernity. Natural materials such as wood, iron, and concrete, have been carefully modeled into soft organic shapes, uniting the different spaces seamlessly and creating a sense of intimacy hard to replicate.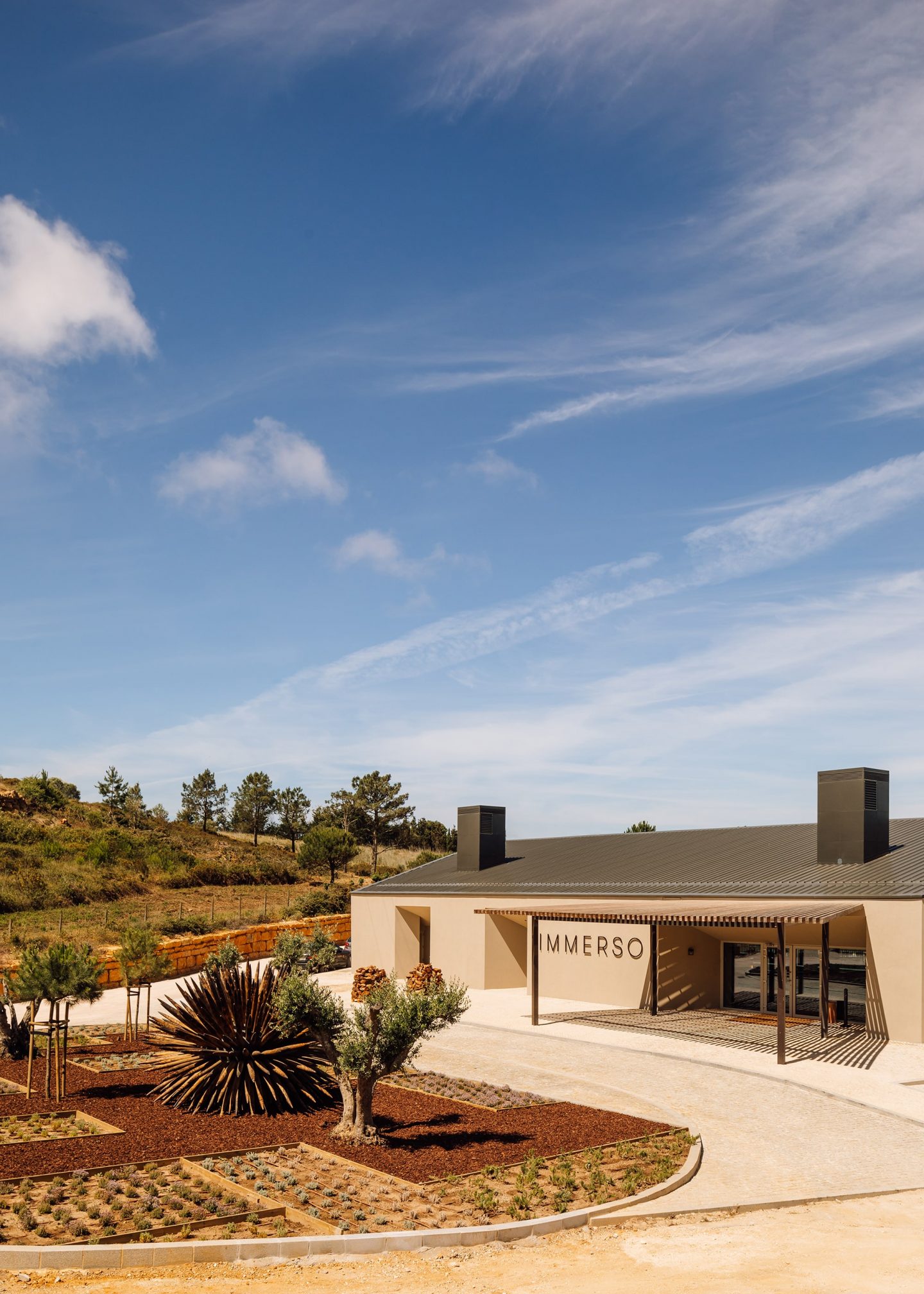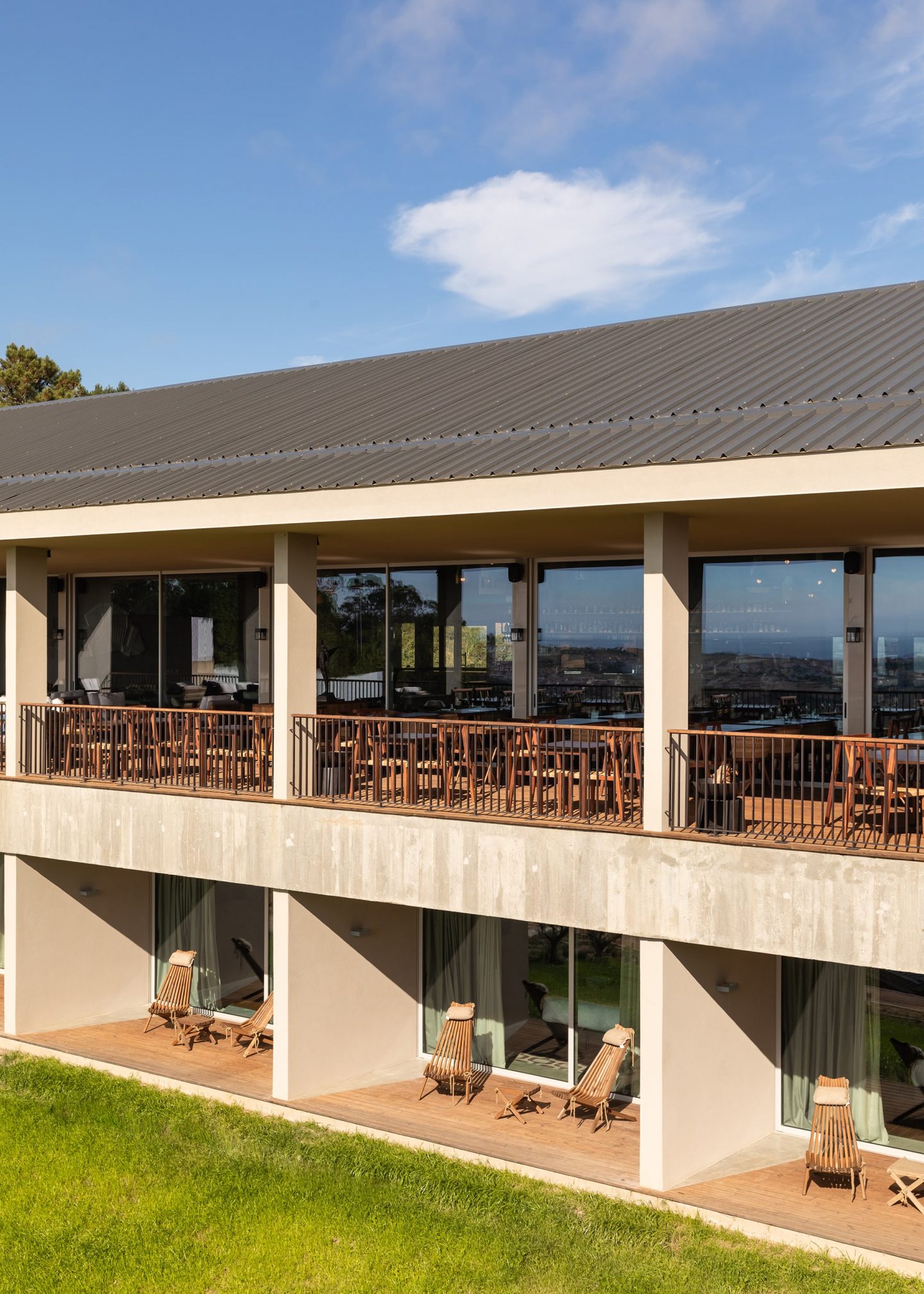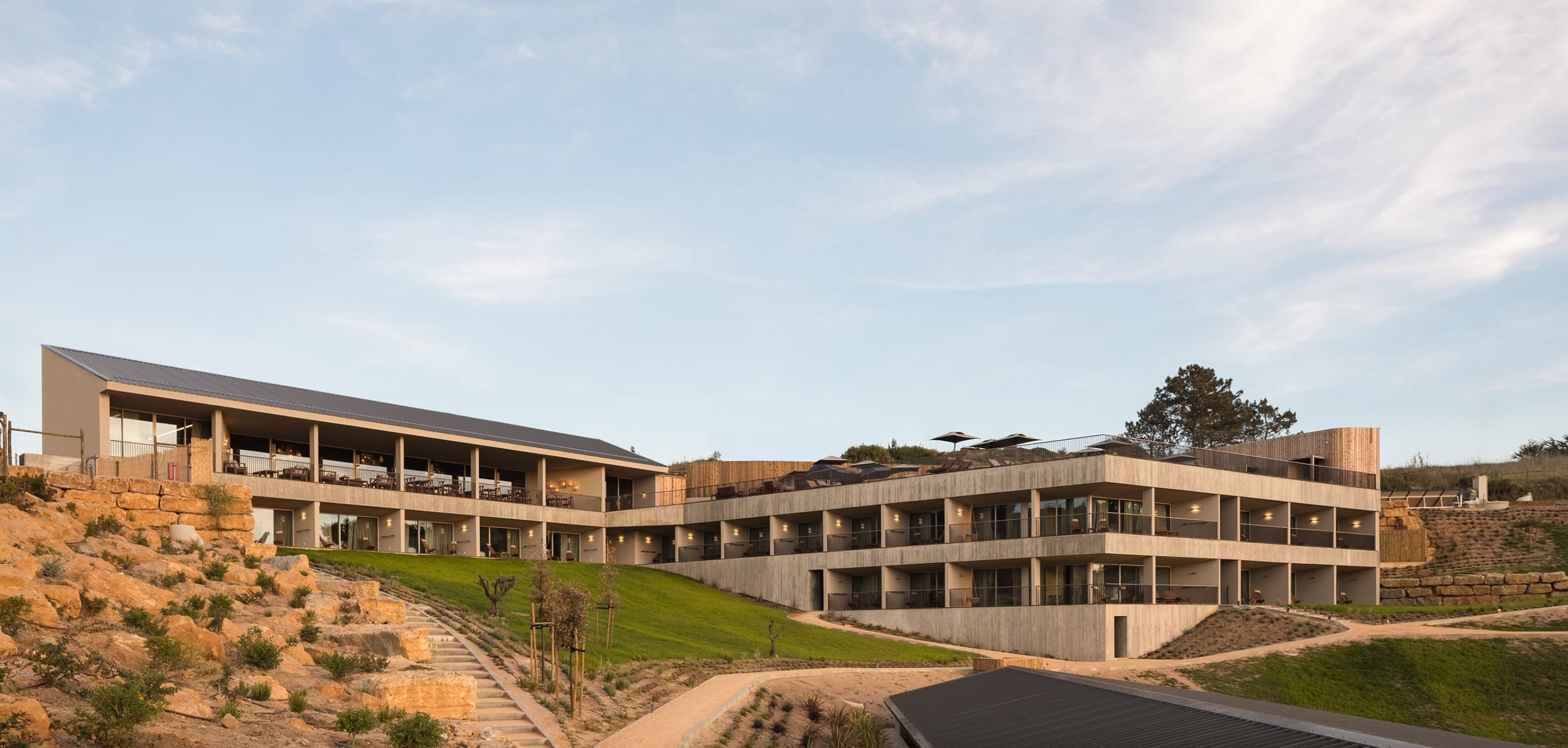 Alongside hotel cofounder Alexandra Almedia d'Eça and architect Silva Dias, the designer Bárbara Neto was tasked with adorning Immerso's captivating interiors. Elegantly appointed, all interior spaces balance warmth and minimalism for a dazzling effectElegantly appointed with considered lighting, custom-designed and clean-lined furnishings, all interior spaces balance warmth and minimalism for a dazzling effect. The 37 elegant bedrooms feature an understated neutral color palette, highlighted by pops of leather and terracotta hues. Design pieces and artworks by contemporary, mostly Portuguese, artisans and artists—from carpets braided with cork, to decorative objects, and sculptures in plaster—impart a mood of simple, yet researched luxury. Floor-to-ceiling windows capture the expansive scenery, framing private wooden decks and balconies looking out onto the wide blue of the ocean stretching in the distance.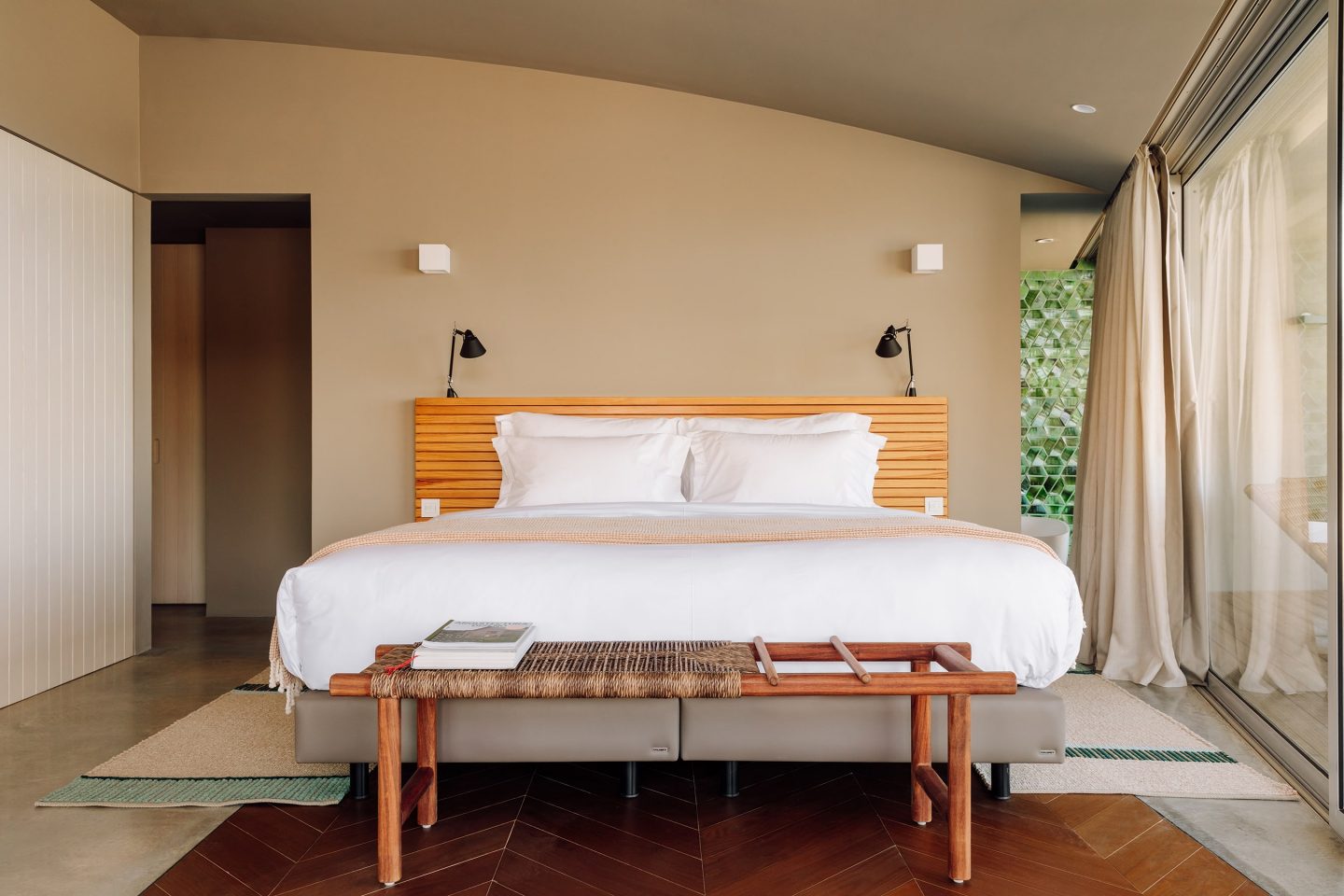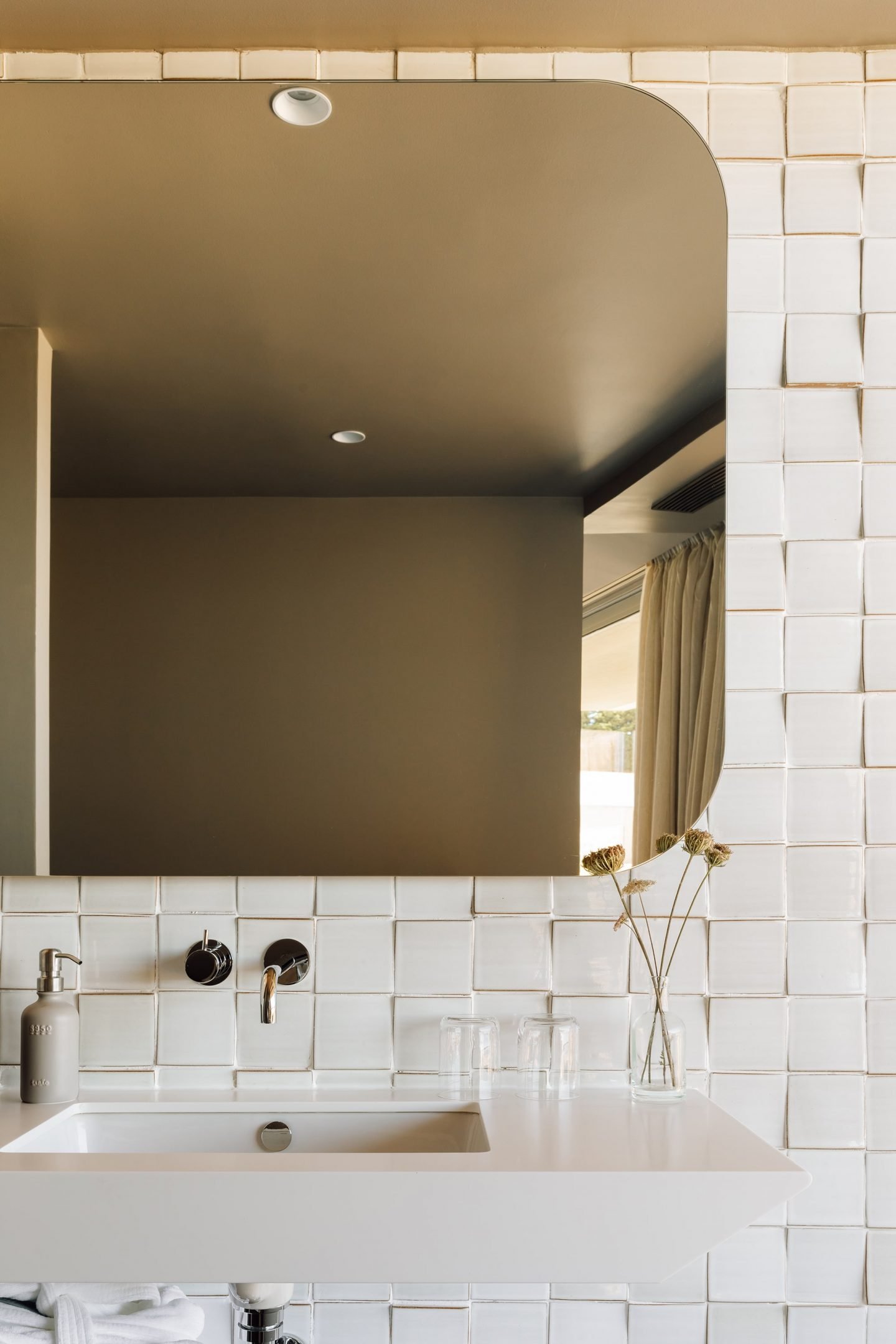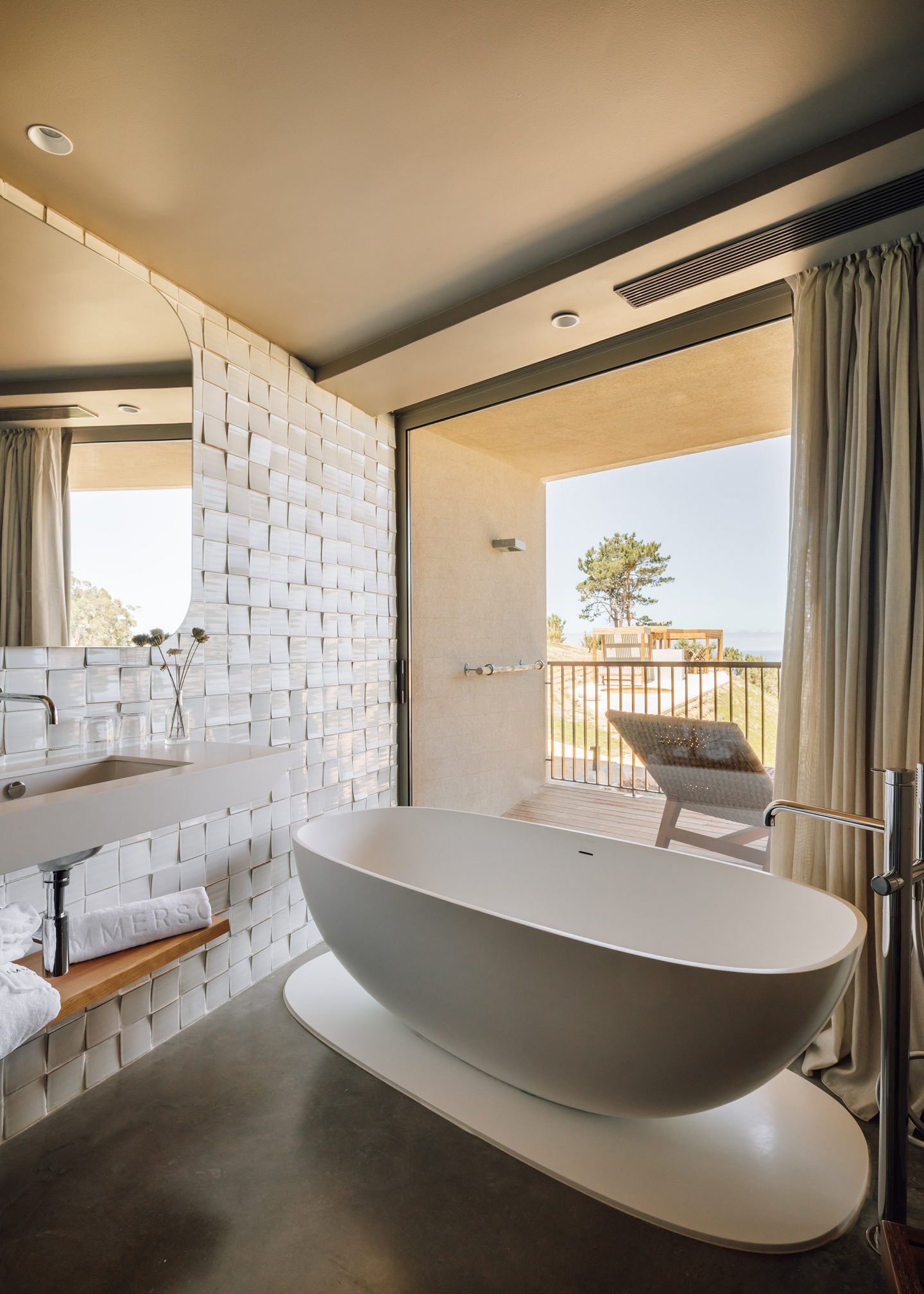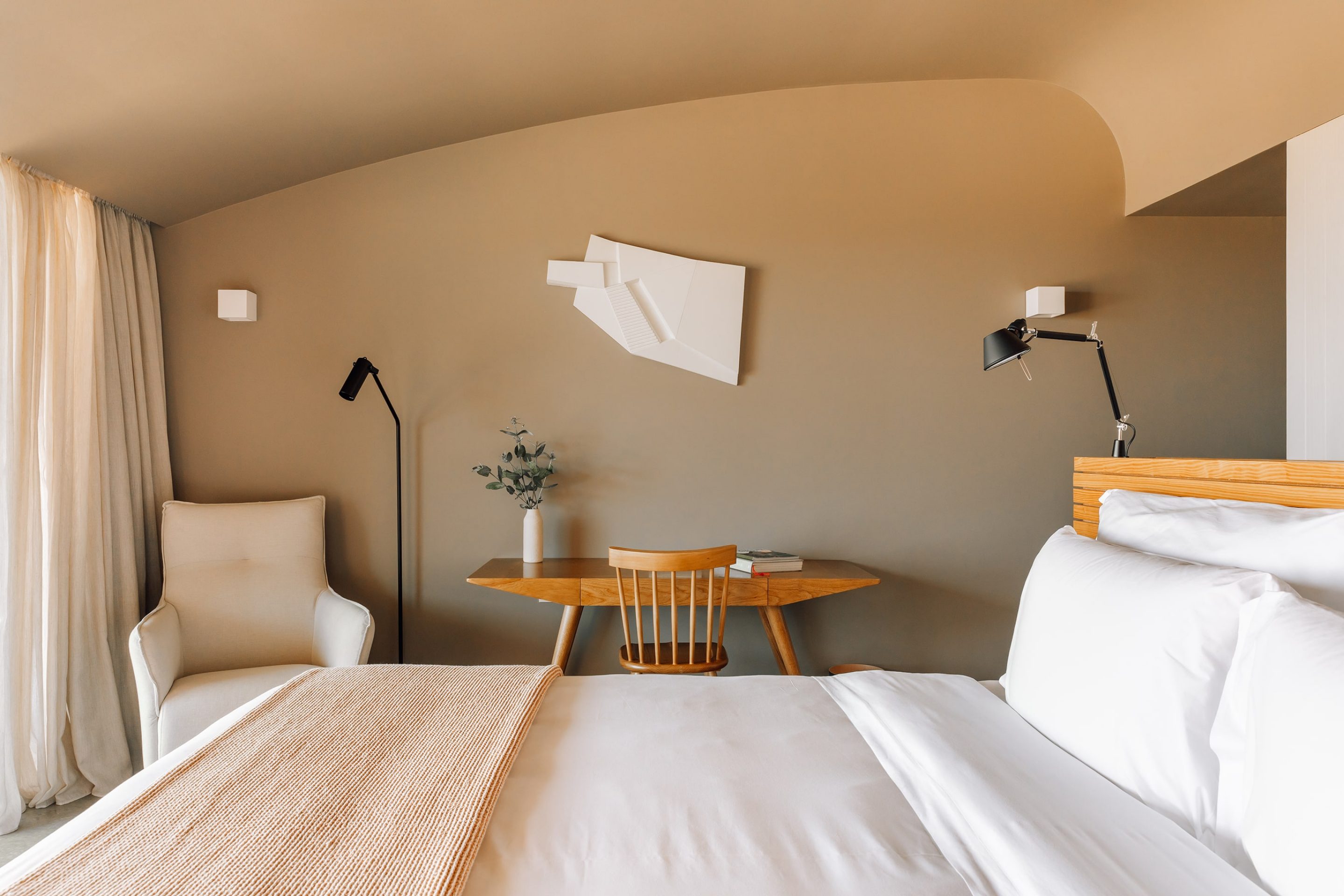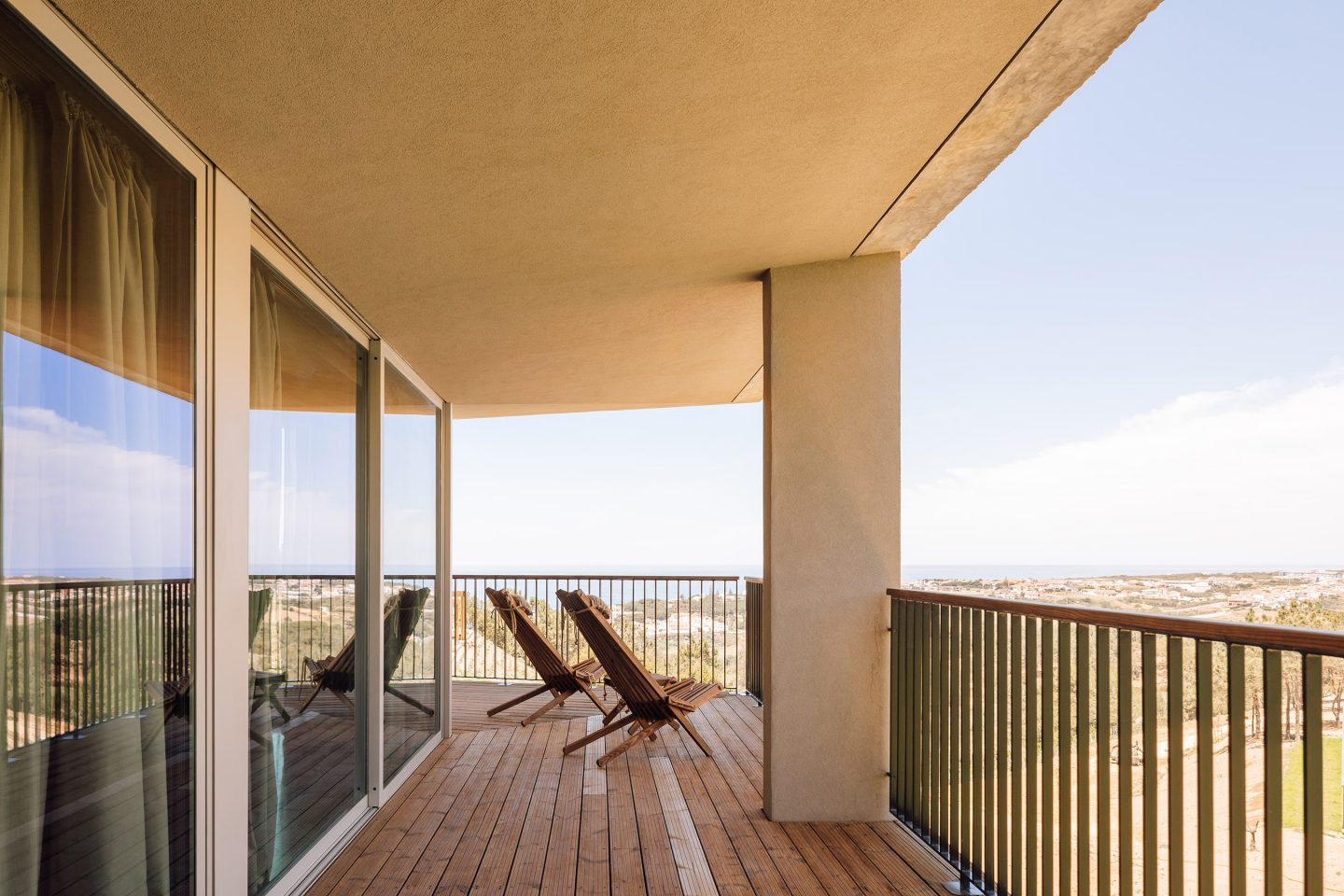 A perfect place to recharge the spirits, Immerso ensures both well-measured relaxation and adventure
Just a right amount removed from the urban, Immerso is a perfect place to recharge the spirits. For those looking to find some quiet in the day, the outdoor pool with deck and bar invites you to dip into its cooling waters or melt away your day with a book or a drink. Downstairs, a gym and a spa, rivaling some of Europe's finest, ensure well-measured relaxation with a sauna, a steam bath, a sensory bath, massages, and facial treatments. For the more adventurous explorers, local diversions include hiking, bicycle riding, and Ericeira's best entertainment source: water sports.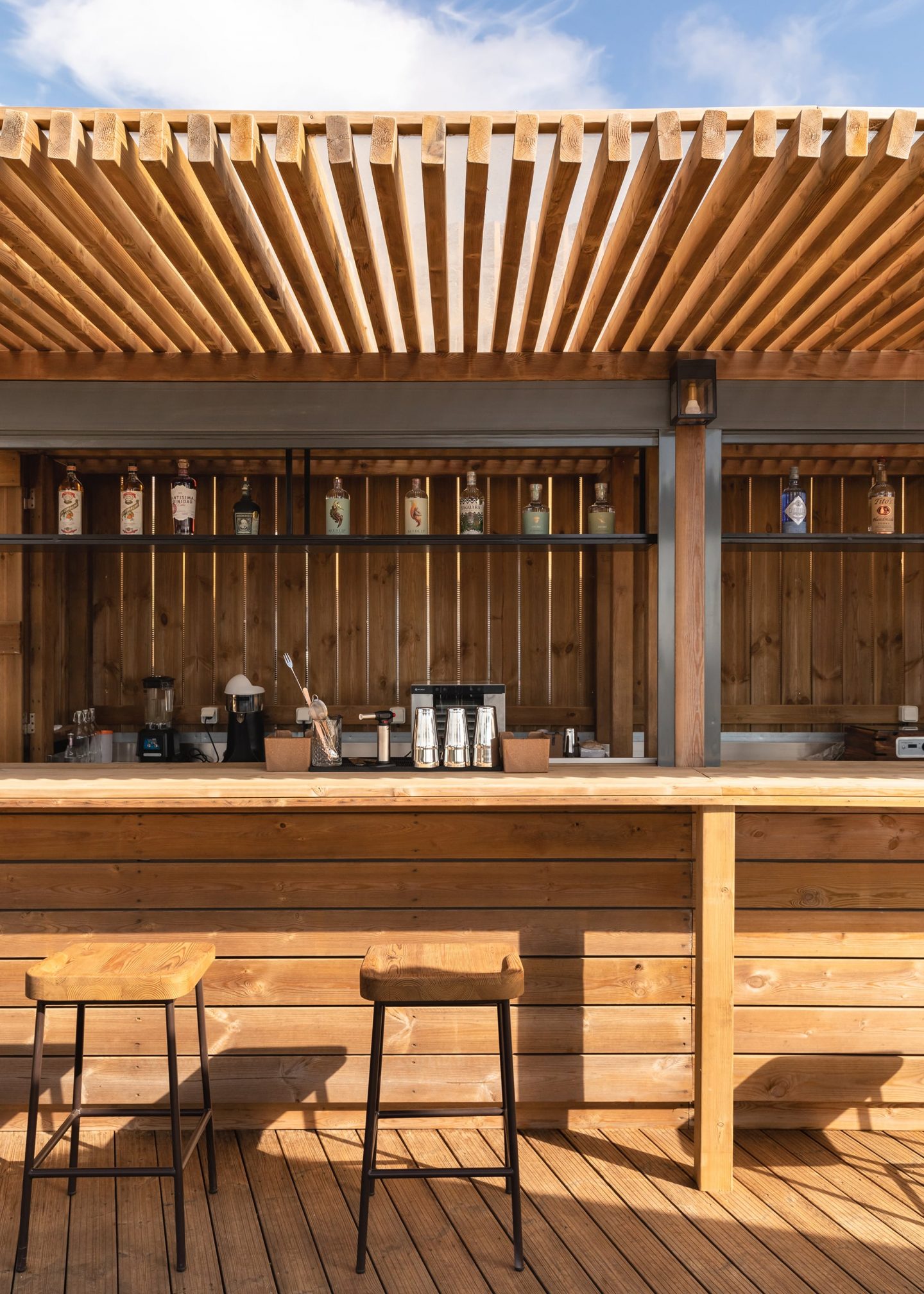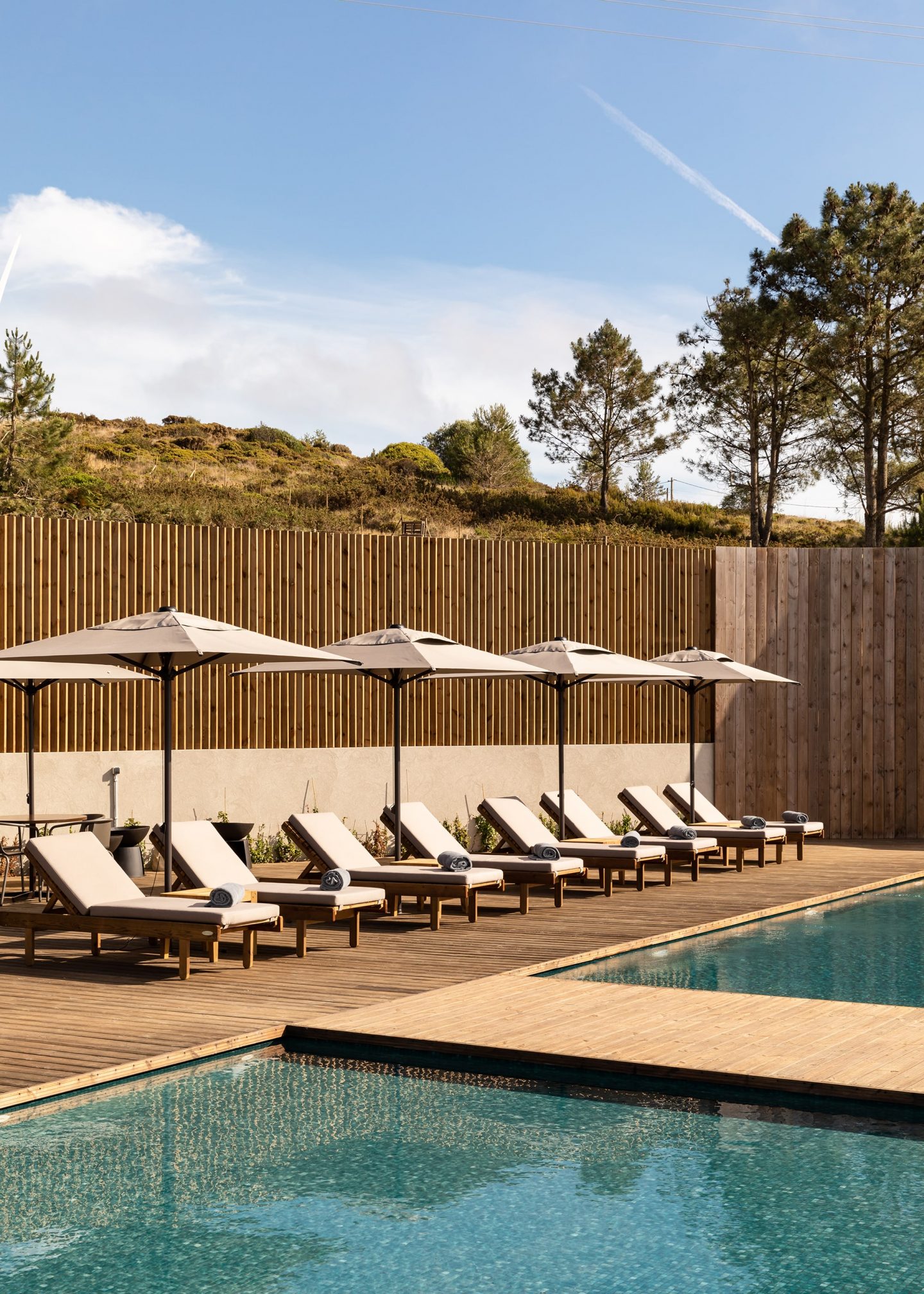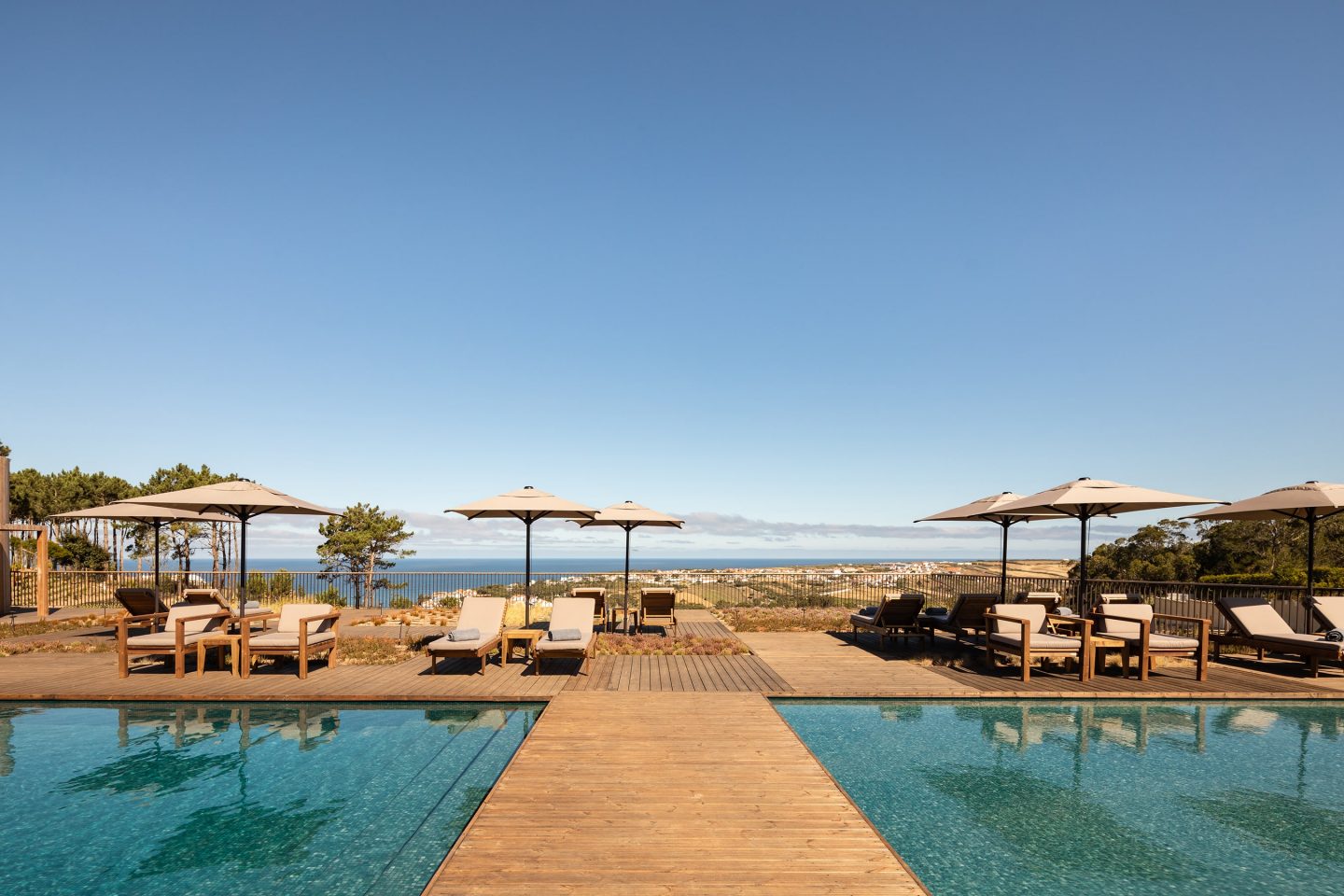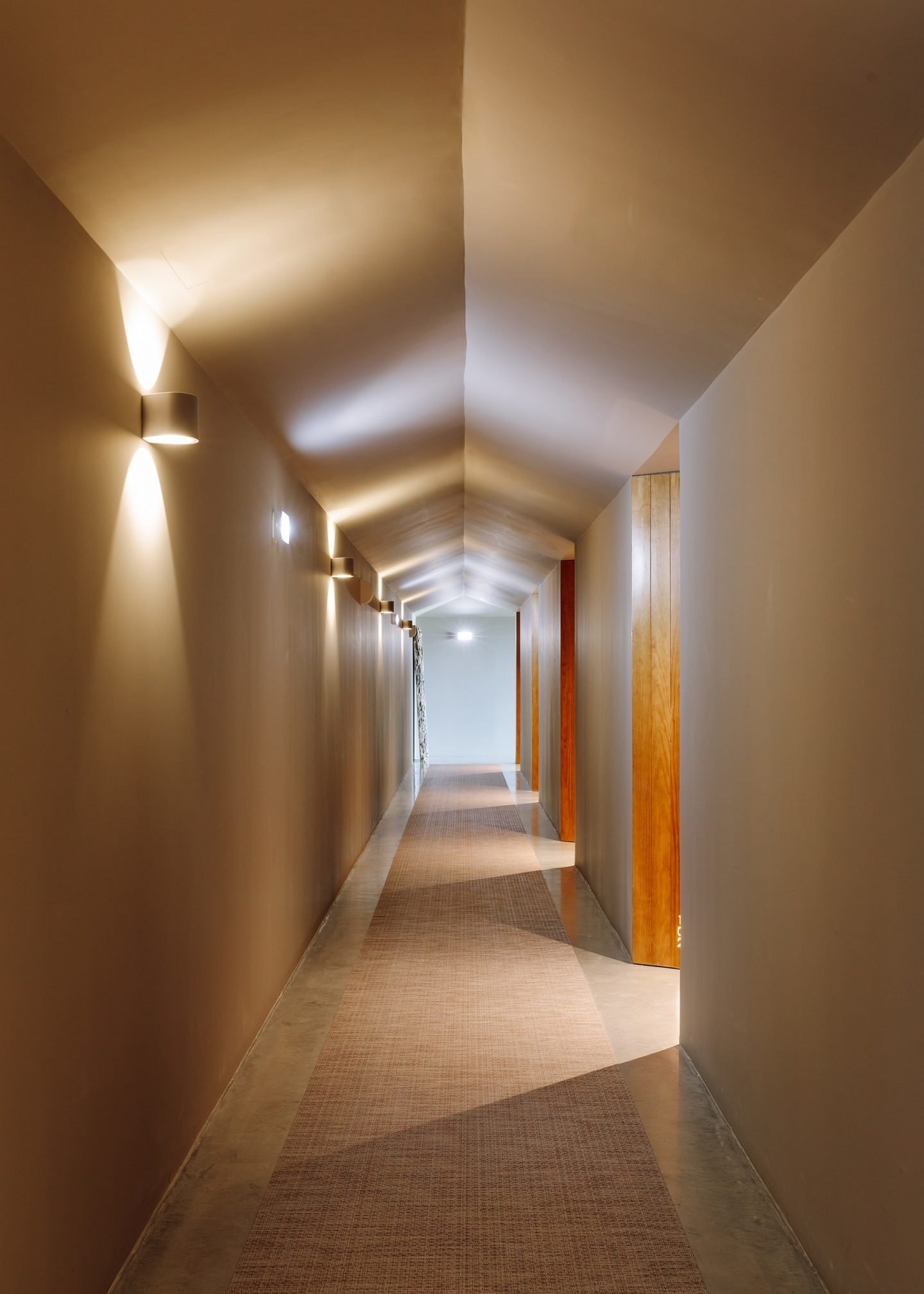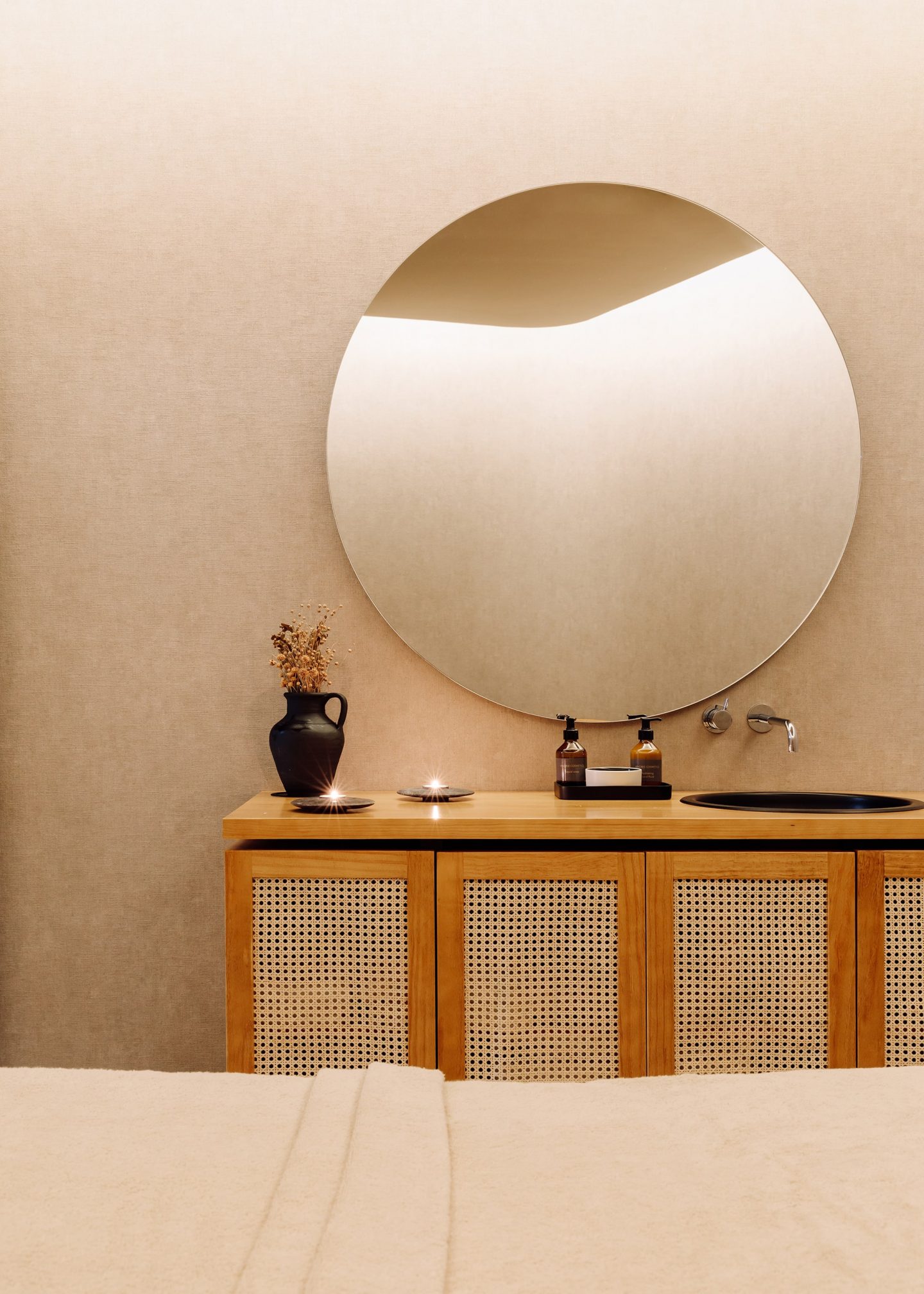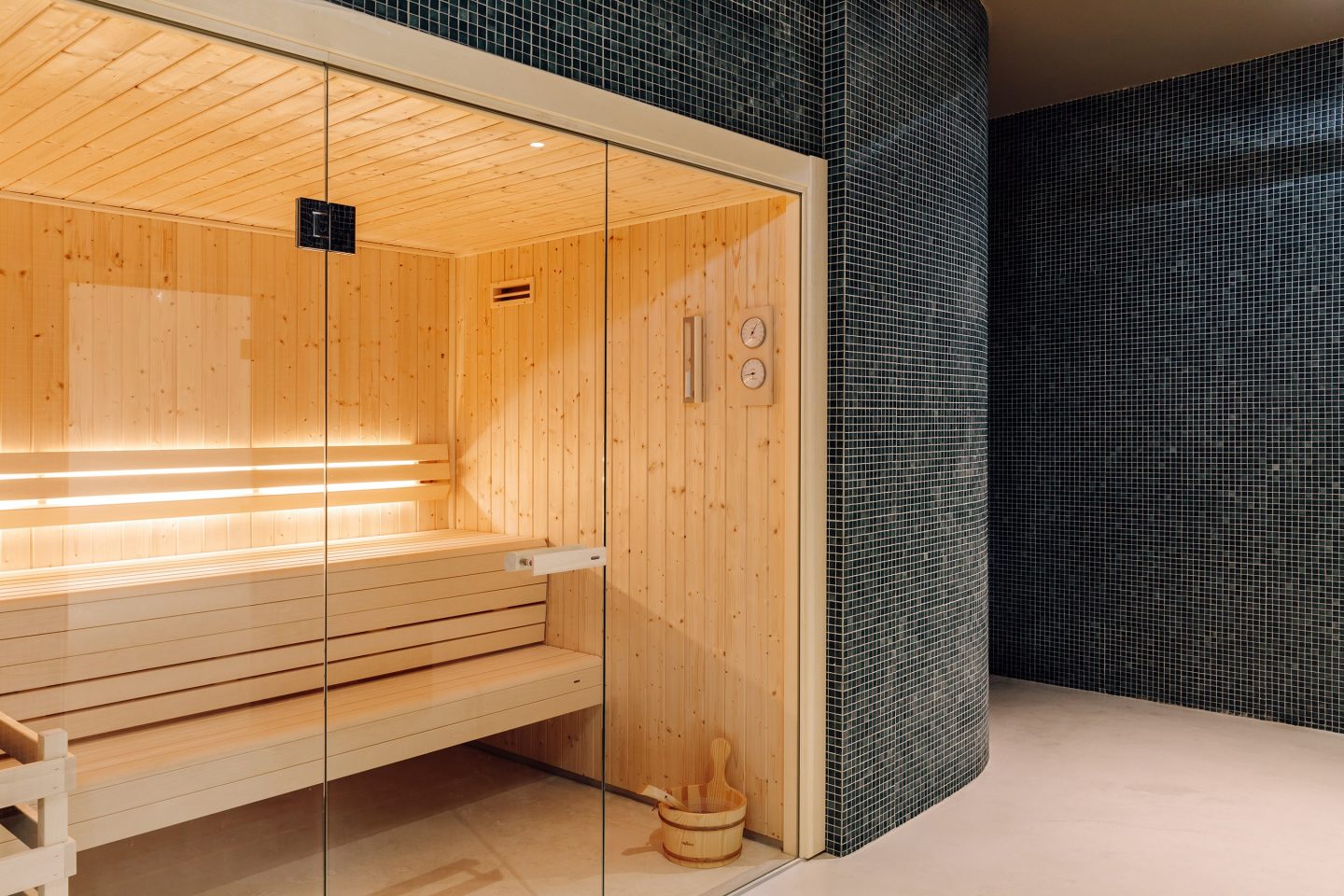 At EMME, Atlantic-inspired dishes are served in the company of wine and ocean viewsAdding refinement to the overall peaceful experience is the relaxed yet impeccable restaurant EMME. From its kitchen, one can expect a robust offering of Atlantic-inspired dishes—from oysters, to prawns, clams, and algae—created by resident chef Paulo Pedro and Michelin-star chef Alexandre Silva, who served as consultant chef for the project. Celebrating conscious, seasonal ingredients, at EMME, produce is directly sourced from the organic vegetable garden on-site or from local suppliers. Food is served in the company of cocktails and Portuguese wines; best enjoyed on the restaurant's veranda with sweeping lawn and ocean views—the perfect spot to sit and watch the day end, as the sunset sun strikes over the breathtaking, silent valley. Yes, Lisbon can wait.