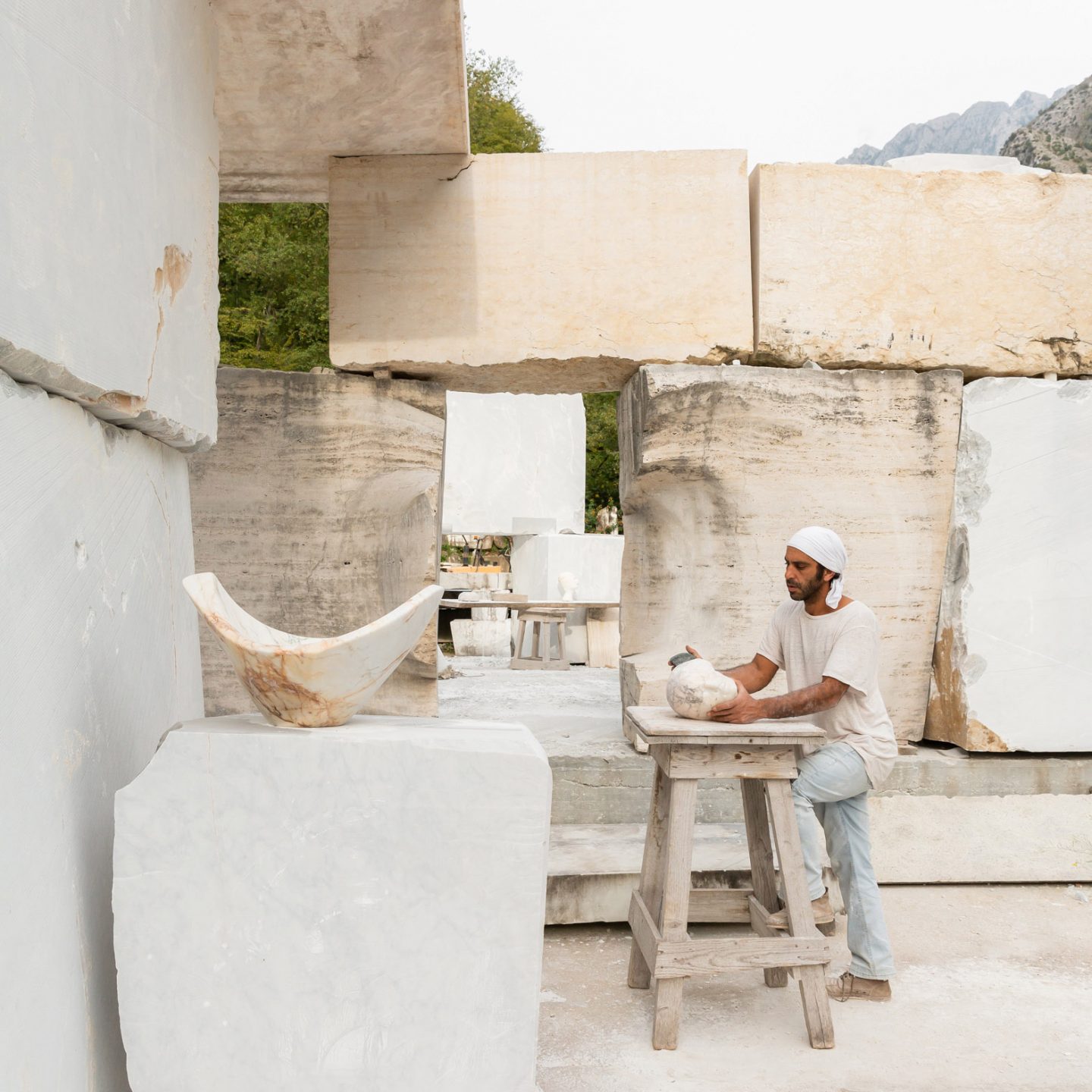 Angela Simi Captures Usama Alnassar's Vision Of A Changing World, Shaped Through Beautiful White Marble
Hamburg-based photographer Angela Simi has documented the intriguing workplace of Damascus-born marble artist Usama Alnassar. Nestled underneath the steep mountains of the Carrara marble quarries, Italy, the open-air atelier is a mesmerizing setting of timeless and alluring beauty.
Simi's project is inspired by her childhood memories of driving up the winding roads of the colossal marble quarries of Carrara with her father, who grew up in the region. "I wanted to explore a part of my past and tell a personal story through my camera about marble and this magical place with all its surreal beauty and art," tells the photographer to IGNANT. Simi wanted to showcase the enthralling remodelling of the marble into artworks. "I was interested in visualizing the transformation of the marble through the eyes and vision of an artist who is connected to the place," she explains. Unexpectedly discovered during her research work at the quarries, the enchanting studio of the eclectic marble artist Alnassar became the fulcrum of the project.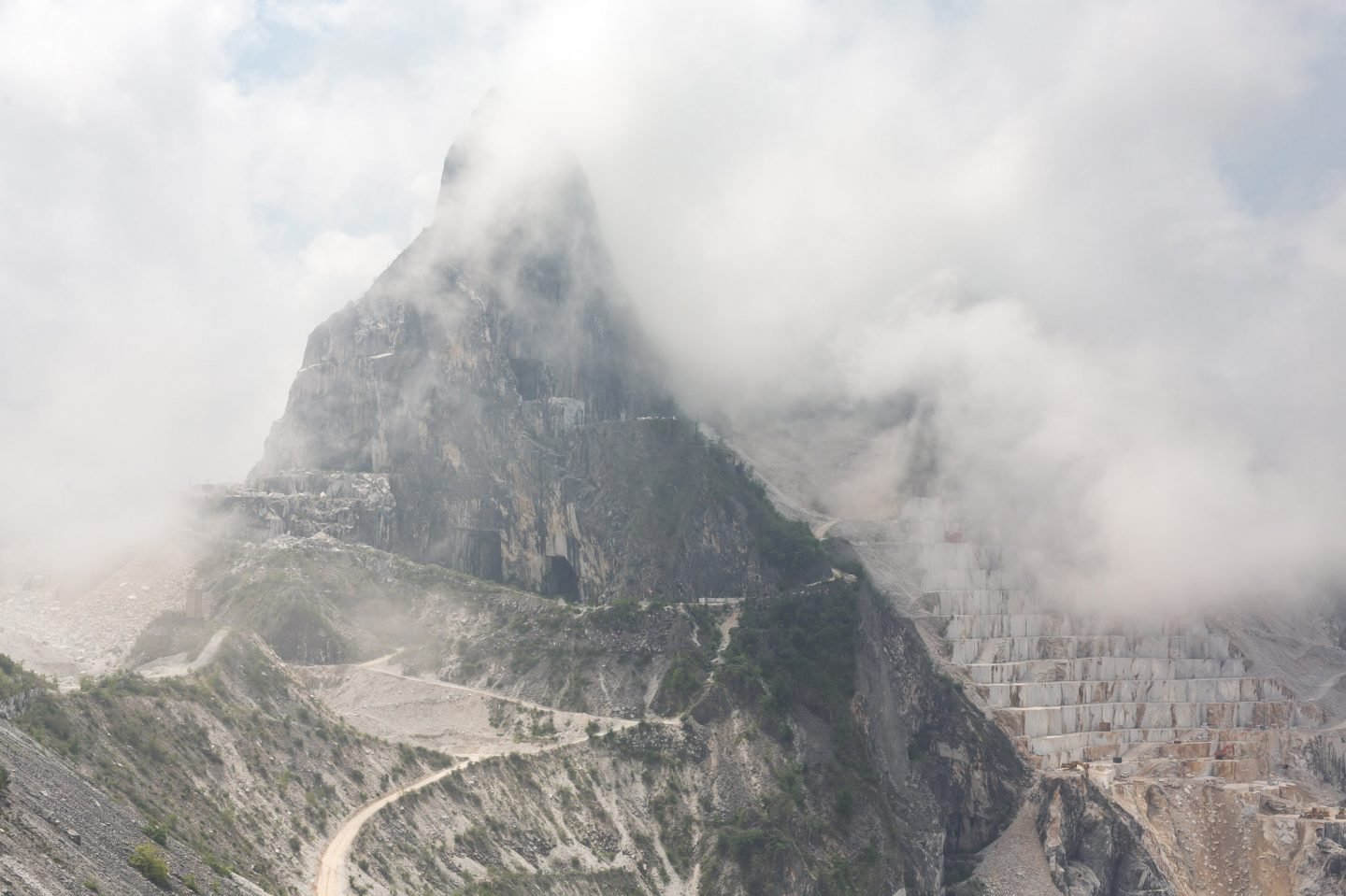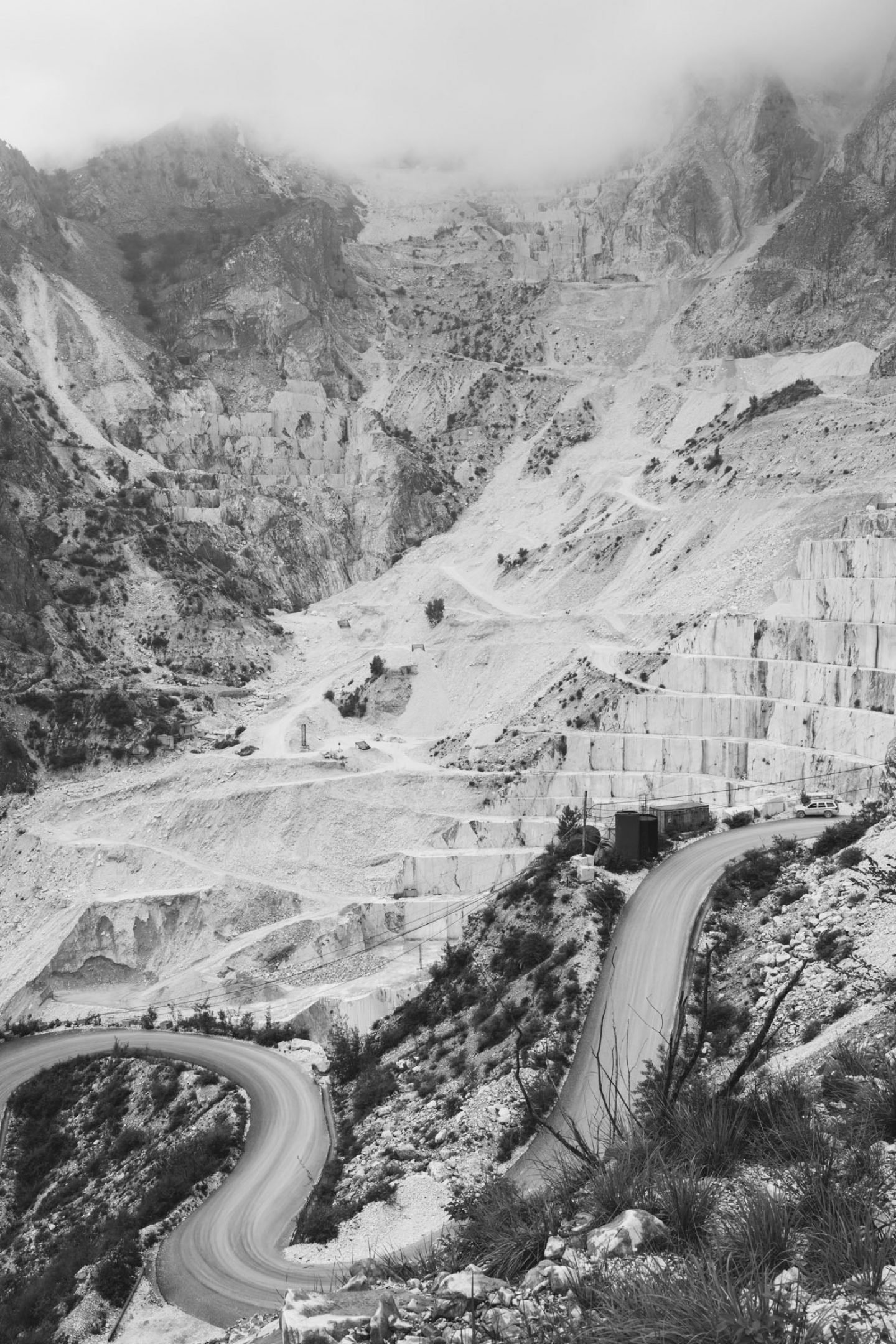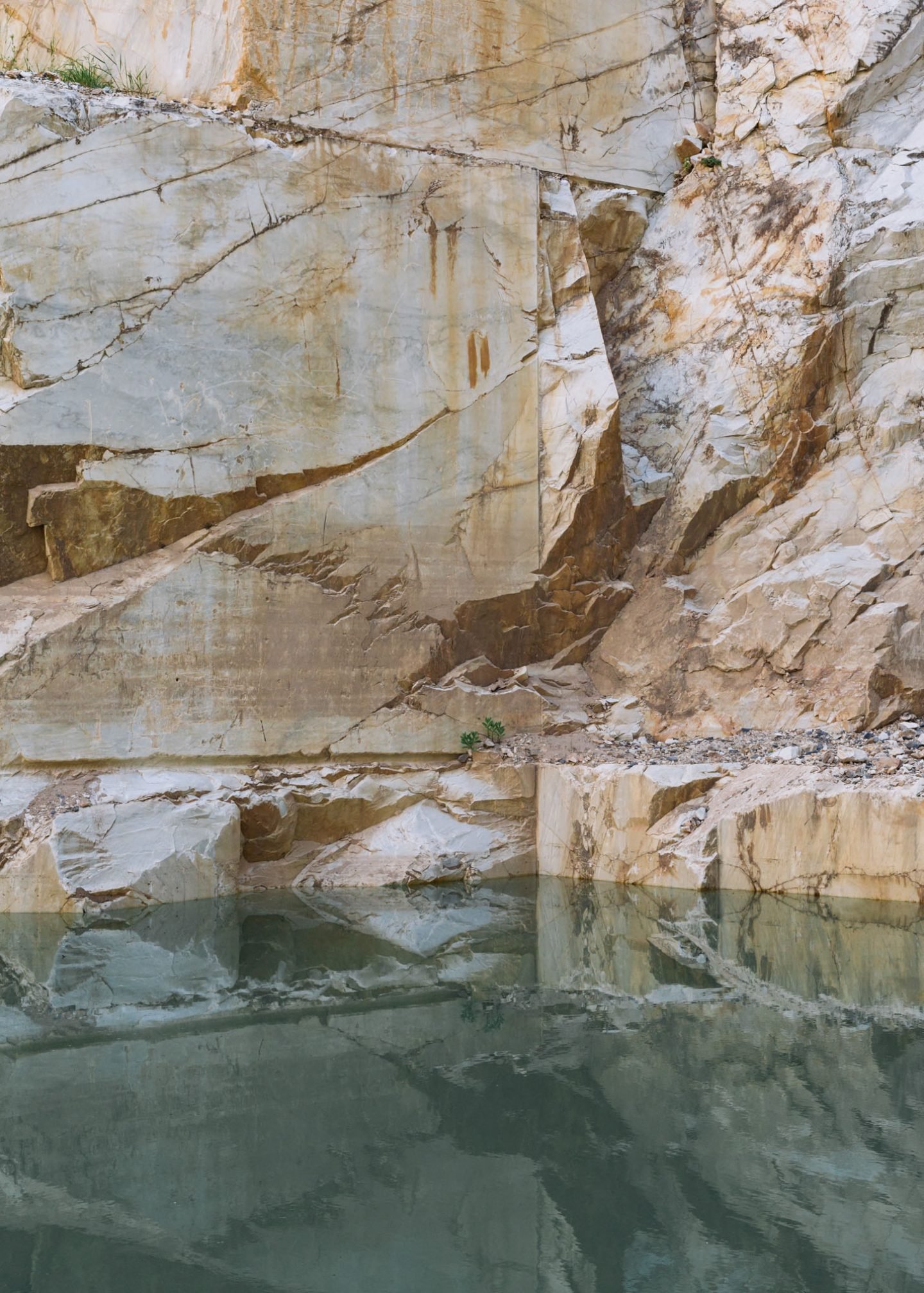 Located in the midst of an evocative landscape, at the foot of the same mountains that served as Michelangelos's quarries known as 'Le Cave di Michelangelo', Alnassar's atelier is a beguiling place. Tons of white marble form an amphitheater—used by the artist for performances and events—and various installations and walls featuring striking sculptures. "I was fascinated by the gentle lines of his sculptures, taking photos of them felt like taking portraits"Captivated by the contrast of the serene and timeless character of the space and the transformative nature of Alnassar's marble workmanship, Simi recorded the environment and its ever-changing aspect, as well as the artist's hypnotizing skills. "I was fascinated by the gentle lines of his sculptures, taking photos of them felt like taking portraits," she shares. Inside the openair studio, Alnassar's 'Caravan Wall' is just one of his magnificent installations. Consisting of a wall of marble blocks sculptured into human luggages, the piece references the artist's own experience as a migrant pursuing creative endeavors abroad, while encapsulating his vision of our contemporary world and its changing ideas of moving and traveling.