In 2014, Michael Andersen and Jeppe Christensen had the bold vision to make custom-made design kitchen spaces accessible. A year later, the Danish duo combined their natural talents for design and entrepreneurship to launch their kitchen business 'Reform'. IGNANT spoke to the pair from their showroom in Berlin about the goals that lead their successful practice today, and their dream to reform kitchens worldwide.
Intriguing, minimalist, and long-lasting—these are just a few of the descriptors that Christensen and Andersen endeavored to have when starting Reform five years ago. A fitting title for a brand rooted in classical yet unconventional designs, and if such a contradictory distinction is possible, it is thanks to these qualities that Reform has earned international popularity. "Reform is a project and design-driven business, with a focus on modern kitchen design aesthetics, finely selected materials, and timeless products," explains Christensen. Since day one, the duo have made it their goal to merge permanence with timelessness to create something that feels contemporary and alive throughout time—beautiful yet functional, and minimal yet bold. Browsing through Reform's current online portfolio, it is clear that the brand has a distinctly neat aesthetic running through their kitchen designs, and a conscious effort to stick to it. Cleared of all superfluous elements, their minimal kitchens are unpretentious, yet, at the same time, have a captivating allure. Although disparate, the designs are shaped by the duo's Danish heritage—a pure expression of Scandinavian minimalism taken to new highs of design.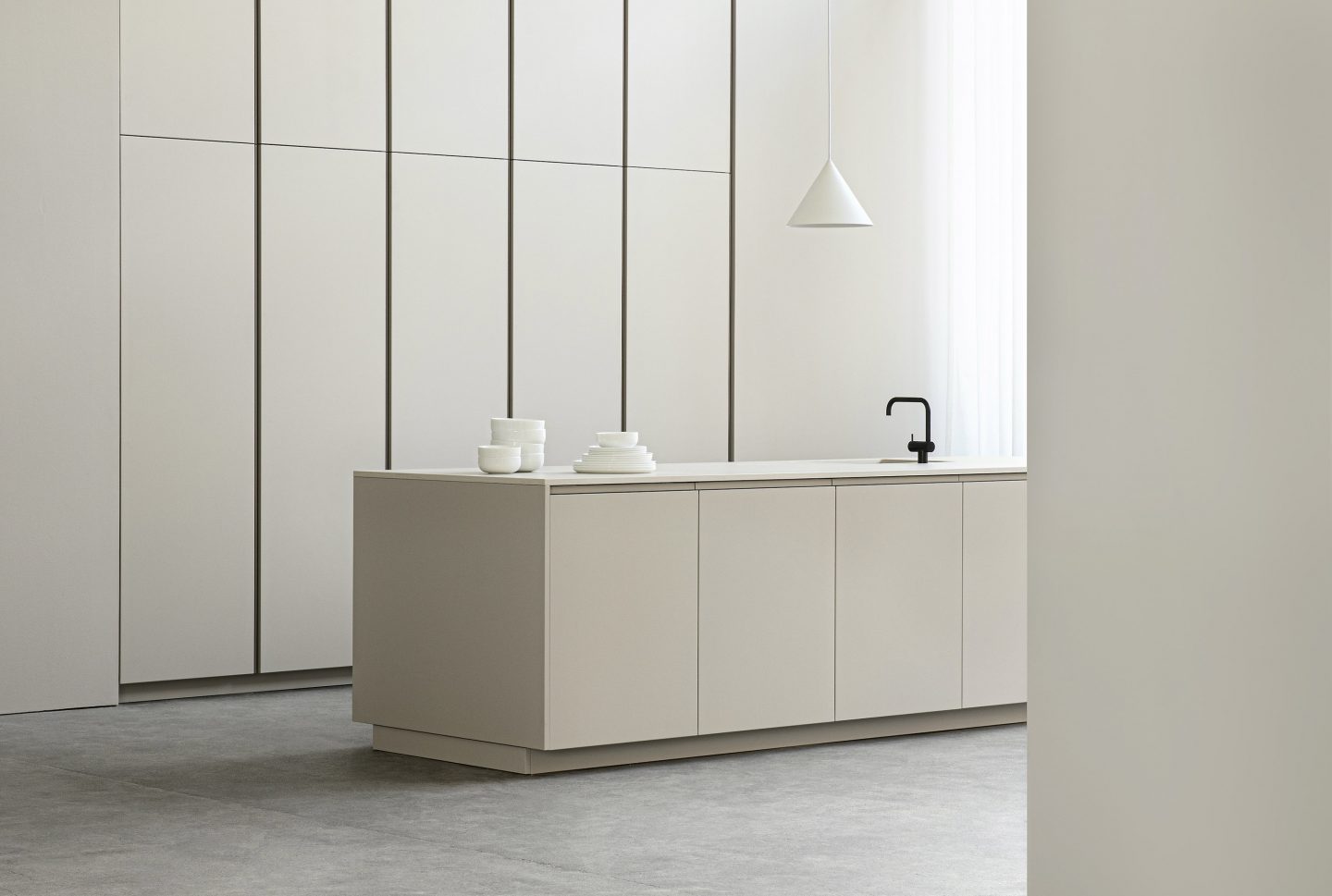 "Our mission was to give kitchen cabinets an upgraded and timeless aesthetic"
Behind their defined style is a forward-thinking practice steeped in material exploration and a unique approach to manufacturing. For the past six years, Andersen and Christensen have dedicated themselves to a company ethos with one important principle: to facilitate access to unique, extraordinary kitchen designs. "We wanted to depart from arbitrary kitchens and make design kitchens affordable, no longer exclusive to upmarket kitchen stores," says Christensen. To highlight aesthetic values while maintaining functionality at the core, the duo embraced what is commonly known as IKEA hacking—a process of repurposing elements from the Swedish furniture store chain giant to create personalized furniture. "Our mission was to give kitchen cabinets an upgraded and timeless aesthetic, without compromising on quality construction and quantity," says Andersen.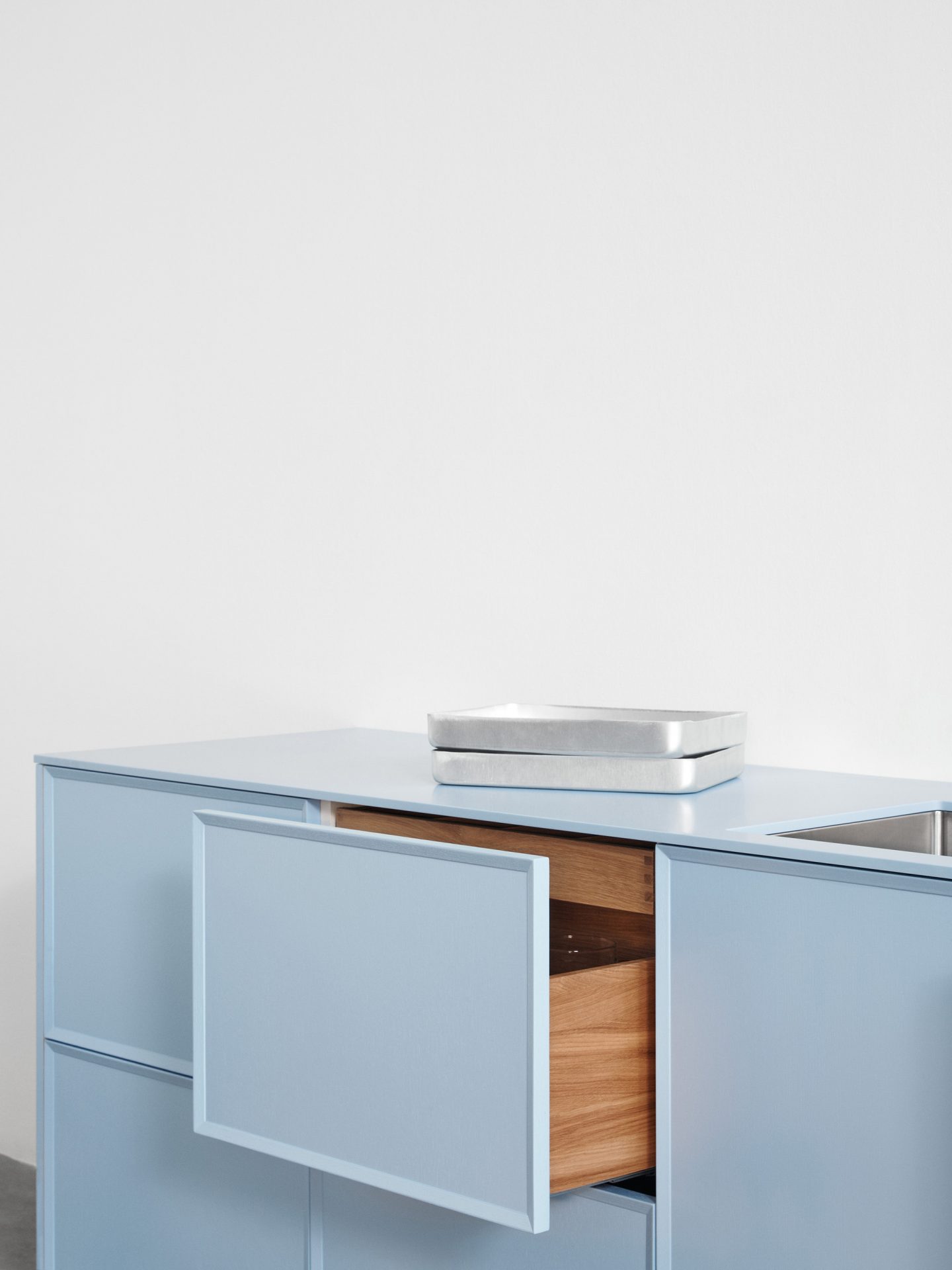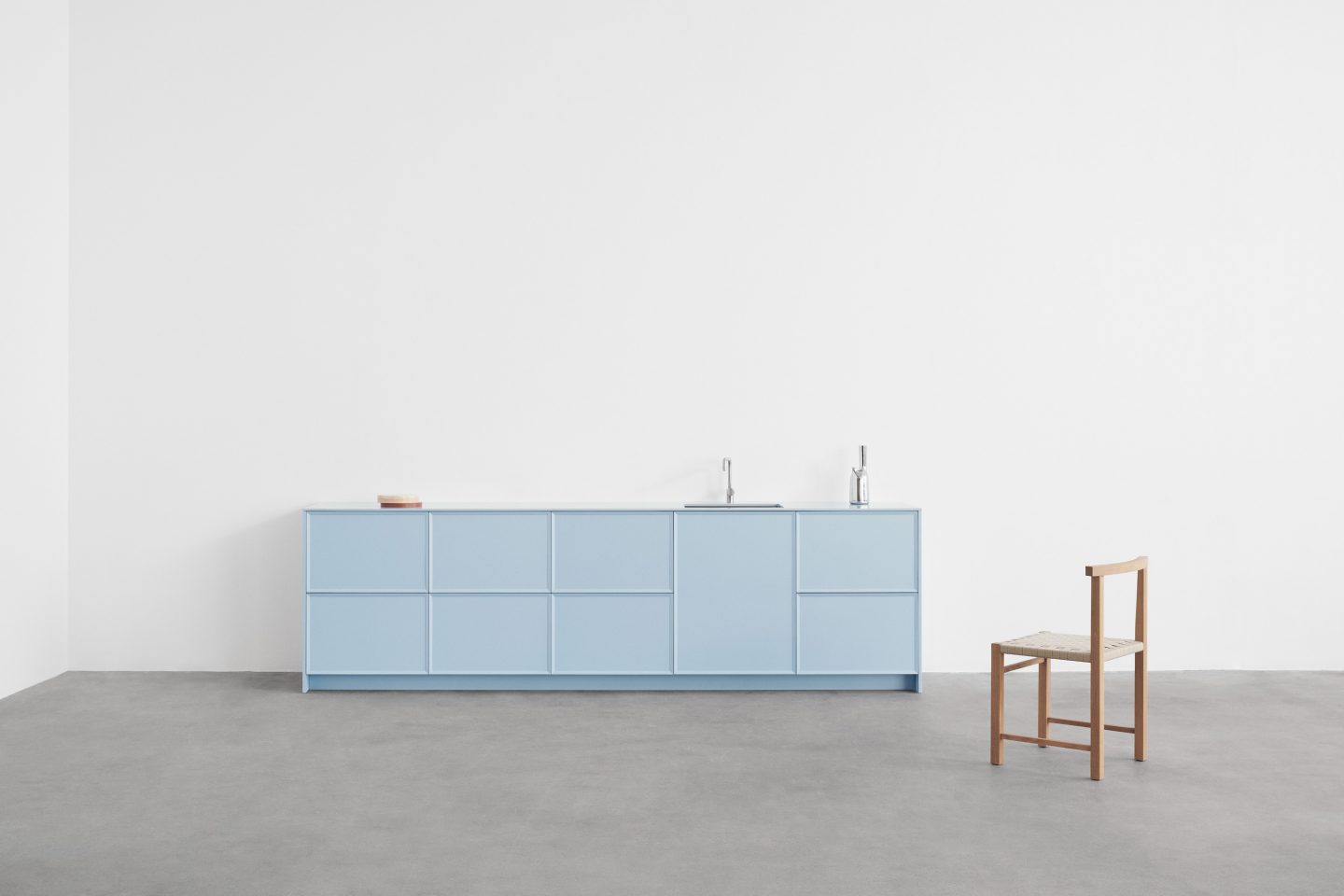 "When Michael and I first came up with Reform, IKEA was a big part of the overall idea. IKEA's quality is the best value for money; their products are simple, easy to obtain, durable and affordable," shares Christensen. Reform's vision has always been international, for which IKEA was of benefit. The duo elevated the common practice of IKEA hacking to new heights"Thanks to IKEA's vast portfolio and intercontinental manufacturing network, we could have any kitchen, and be worldwide from day one," adds Andersen. The duo not only embraced the already common practice of hacking, but elevated it to new heights. To this day, Reform works with internationally acclaimed designers and architects to design fronts, plinths, handles, worktops, panels and other features, giving essential forms a new personality and purpose. "From day one, our goal was to get different renowned creatives on board to become a design driven kitchen brand, and make new outstanding designs available to everyone," says Christensen.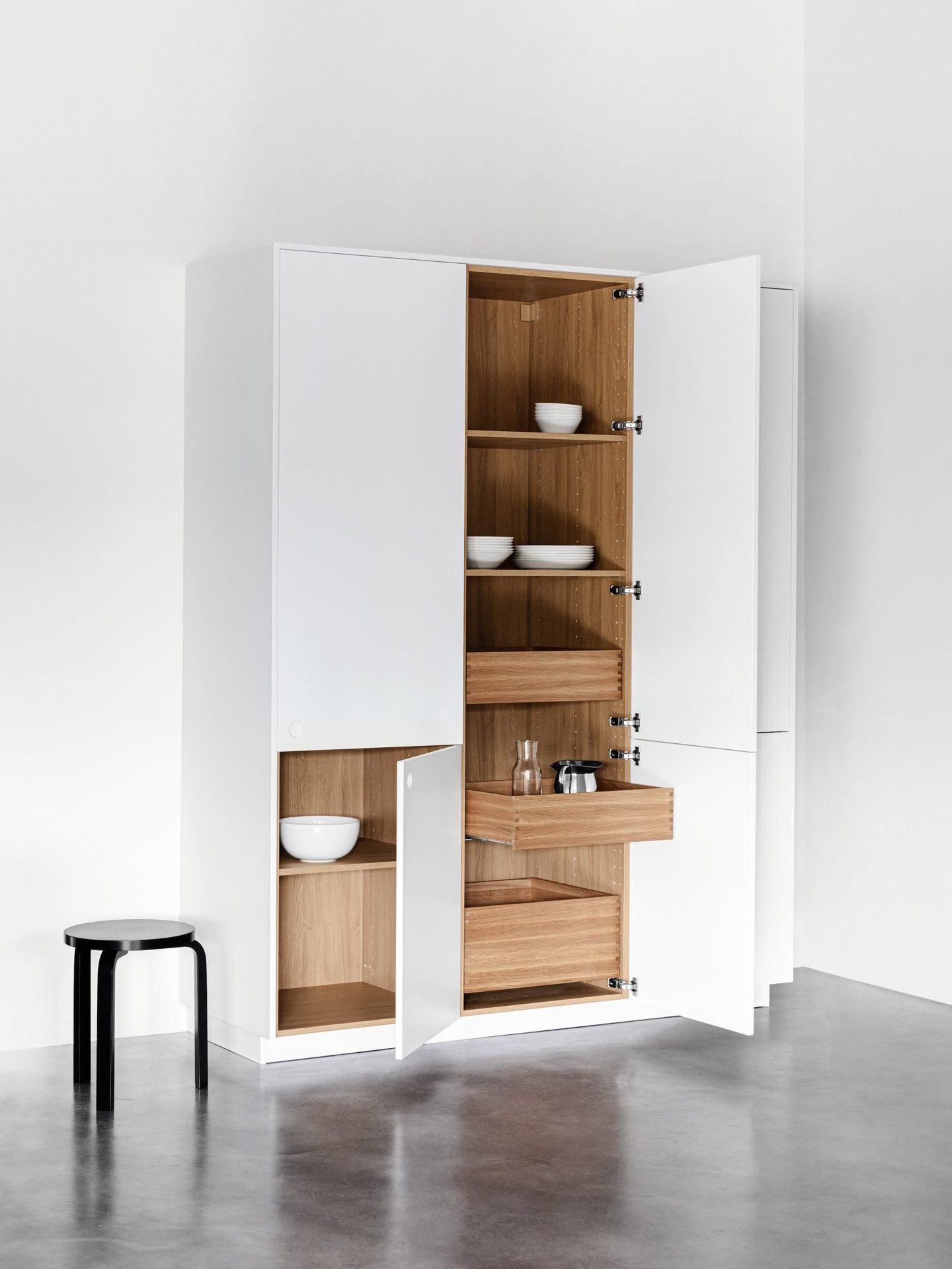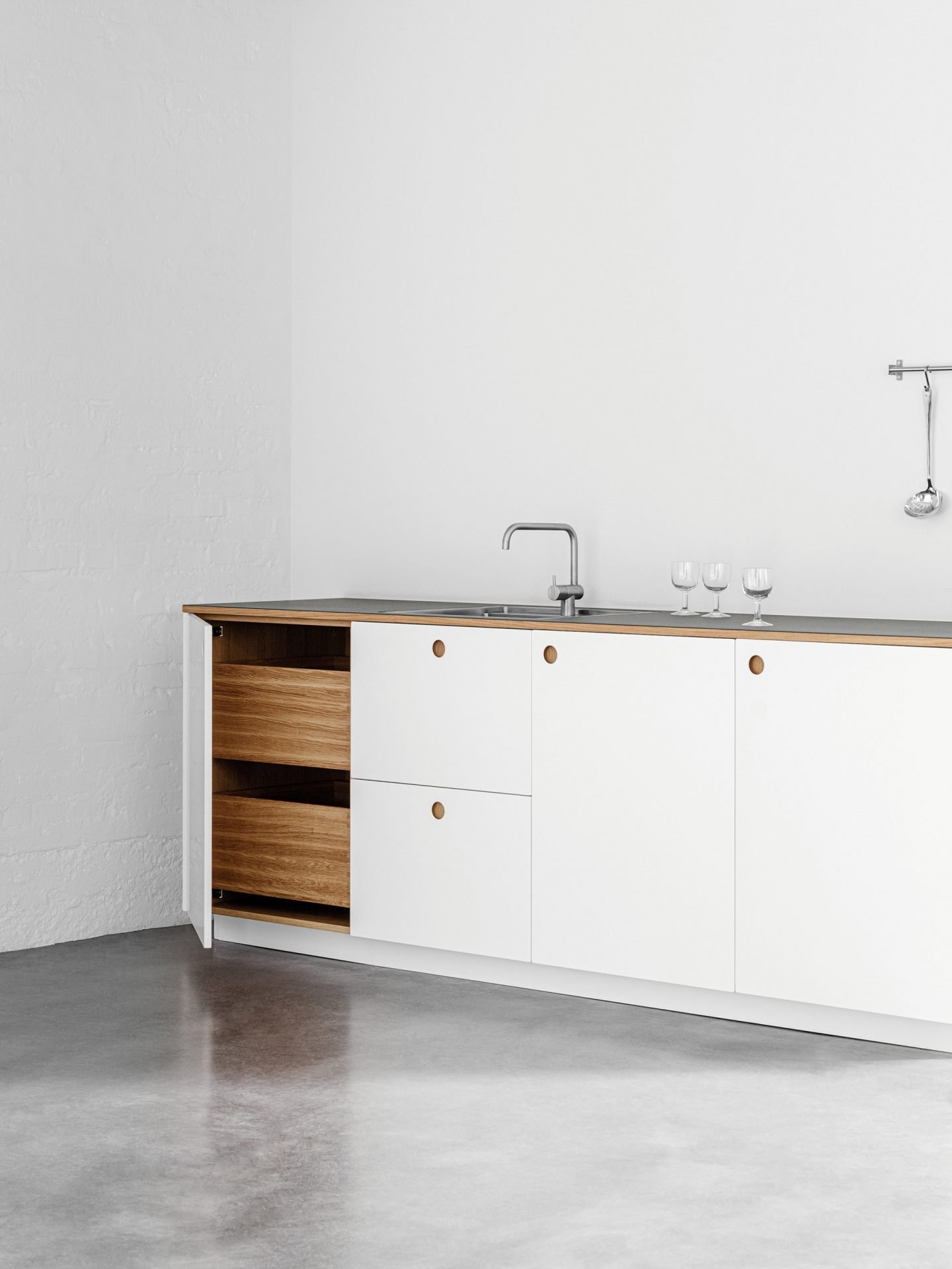 Reforming kitchen designs by combining the disciplines of furniture and architecture through partnerships is not only the brand's most attractive aspect, but what "defines its DNA", the very foundation of their work. "Most kitchen brands deliver the same designs, it is hard to tell them apart. To us it's important to create something that is unique. This is what differentiates us from the crowd," explains Christensen. "Each collaboration is unique and has its own challenges" Their current collections are designed by some of the biggest names in the design world, including architects such as Bjarke Ingels Group, David Thulstrup, Norm Architects, Sigurd Larsen, interior designer Christina Meyer Bengtsson, Cecilie Manz, and Note Design Studio. "Right now, we have at least 20 more architects on our radar, whom we would be proud to collaborate with," shares Christensen. Reform's partnerships do not follow a linear process; "each collaboration is unique and has its own challenges," the founders tell us. This diversity is precisely what affords the brand the ability to exchange ideas, materials, aesthetics, and design languages so effortlessly. Each new kitchen design begins with a simple mandate: to contribute something to the portfolio that is functional, durable, and, most of all, original.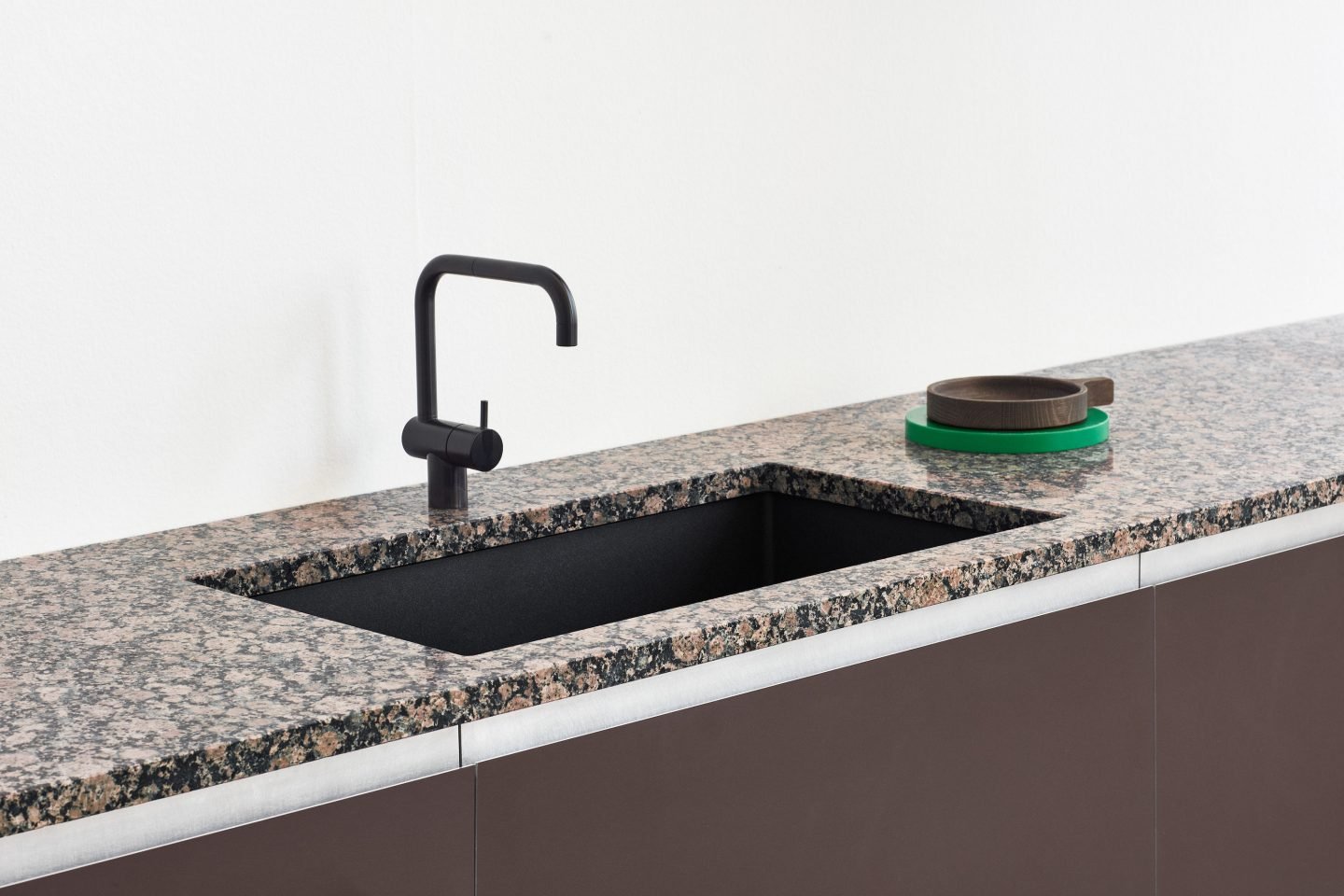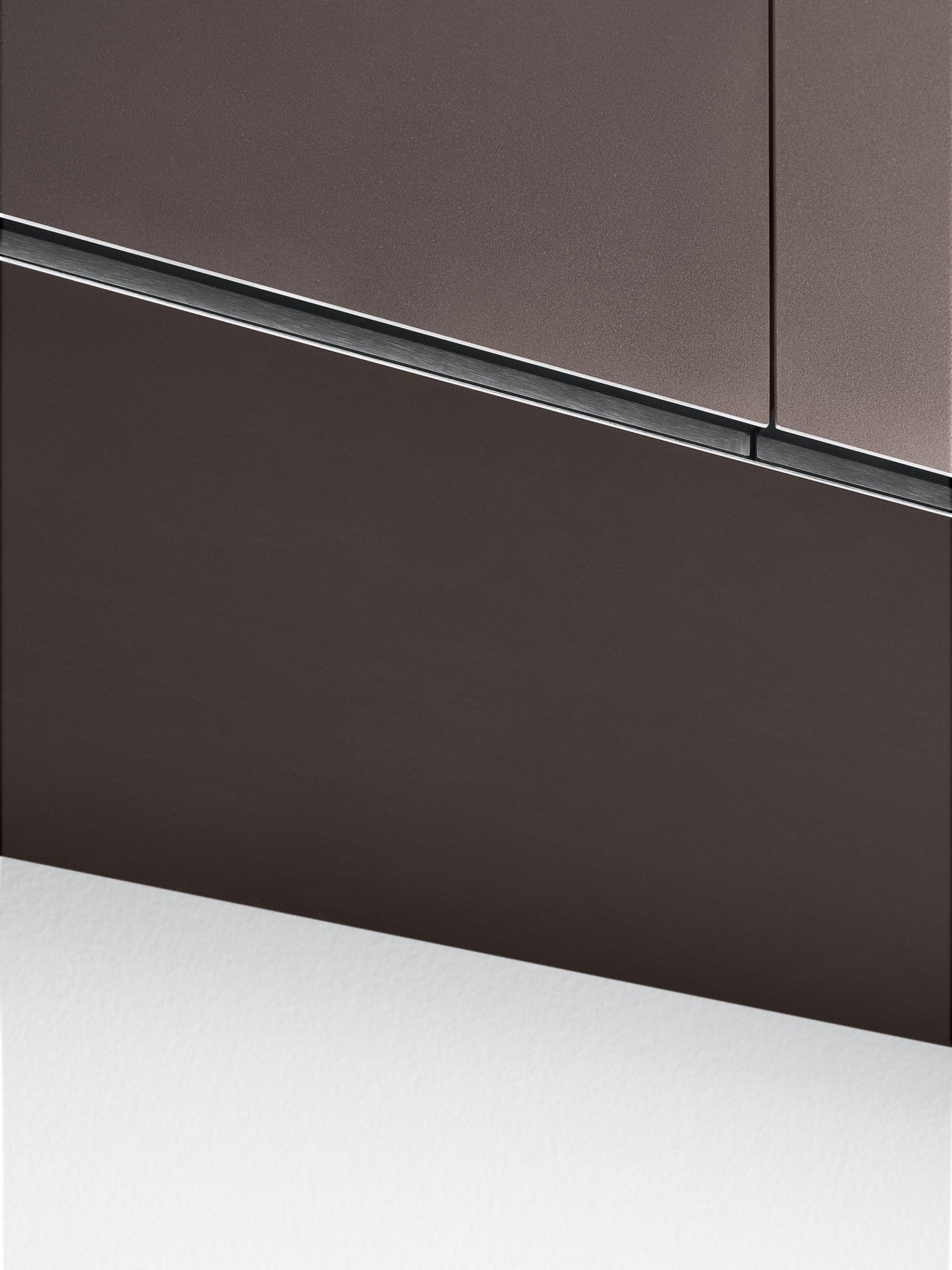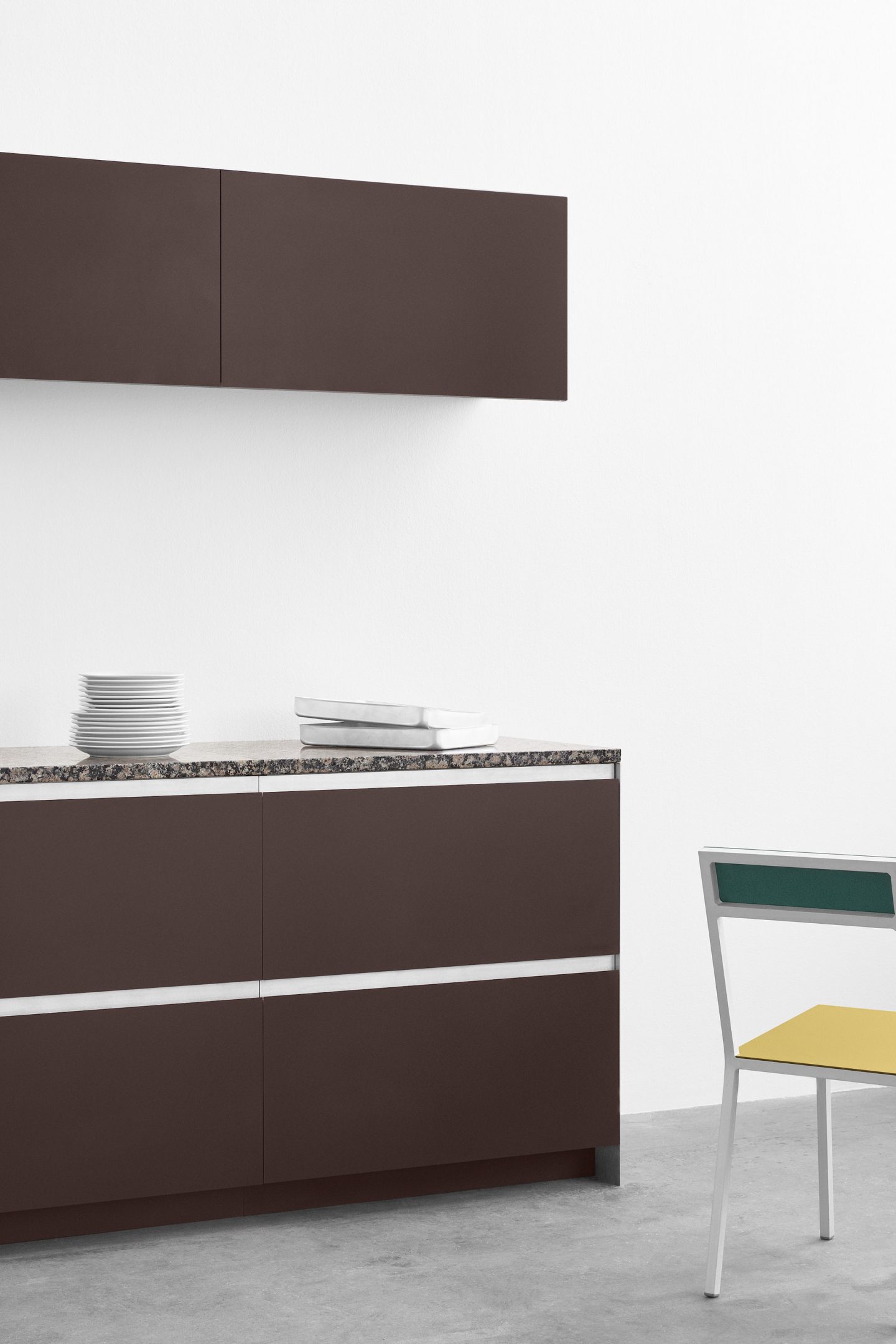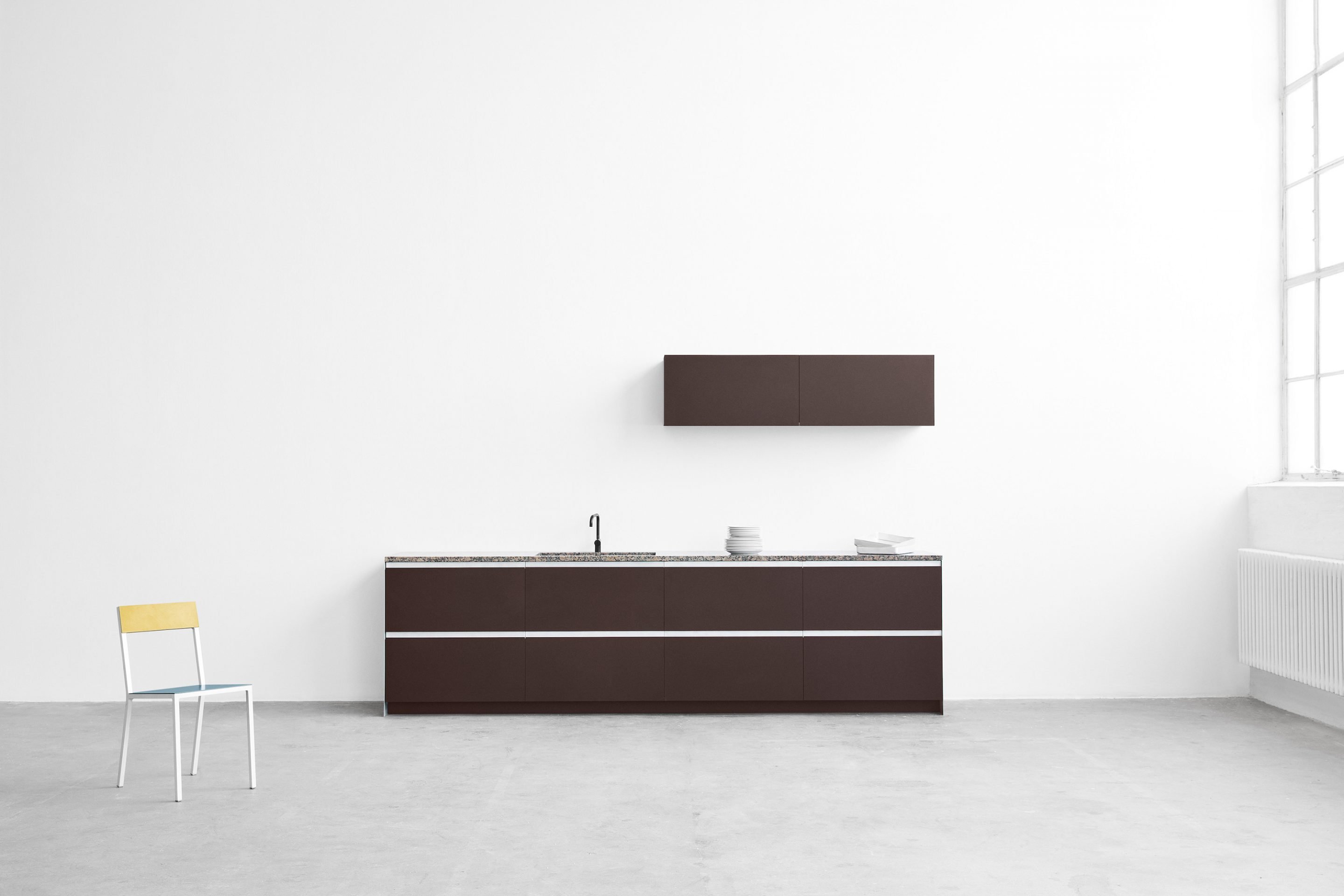 The cumulative effect of all of Reform's collaborations is what makes the founders most proud; yet, of all projects, the kitchen design by Ghent-based creative duo Muller Van Severen is their most unconventional one. "It is a really cool design which perfectly embodies our DNA and modern perspective," shares Christensen. "[The designers] did something unique; they pushed the idea of bold materiality in the kitchen space. Some would go as far as call it crazy; to me it remains a classic design relevant to the present day, which will still feel contemporary in 40 years, precisely because it is so iconic." Combining colorful surfaces and unorthodox materials such as fronts in HDPE–a very vibrant type of 80% recycled plastic, and fully recyclable—with classic features like brass handles and marble countertops, the aptly-named 'Match' design challenges expectations, merging durability with experimentation in a flamboyant yet minimal kitchen space.
Reform marries a niche approach with the capabilities of mass production.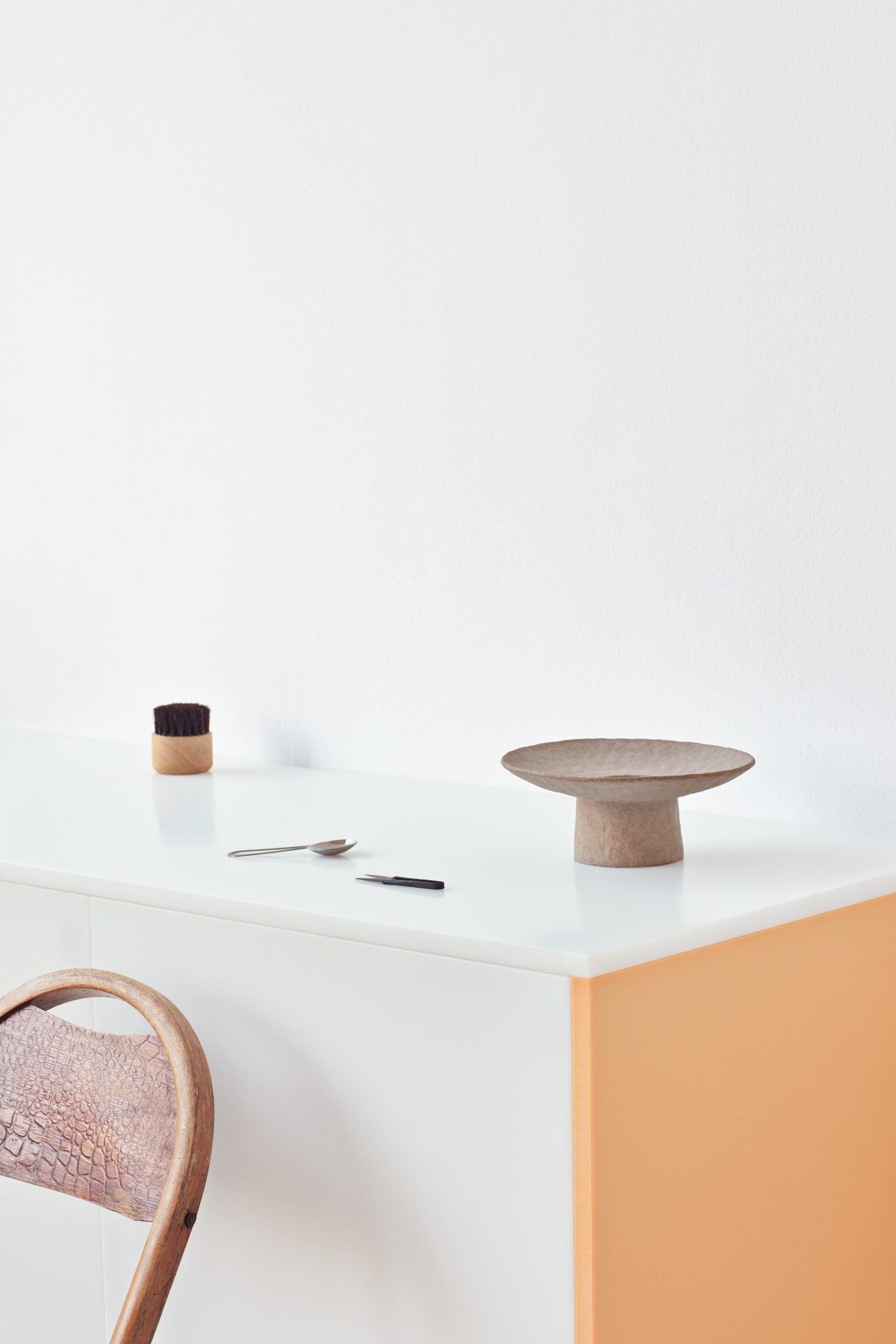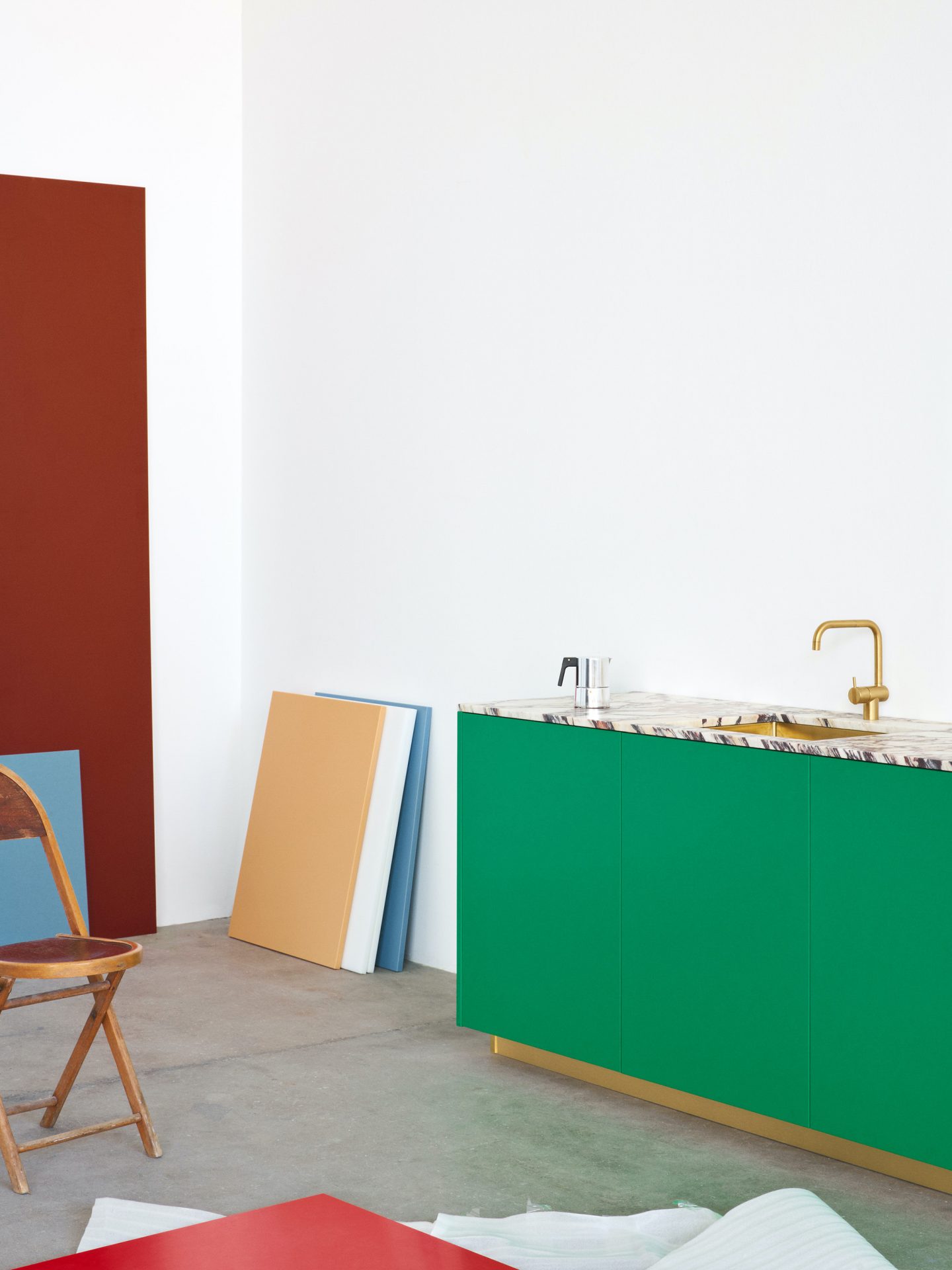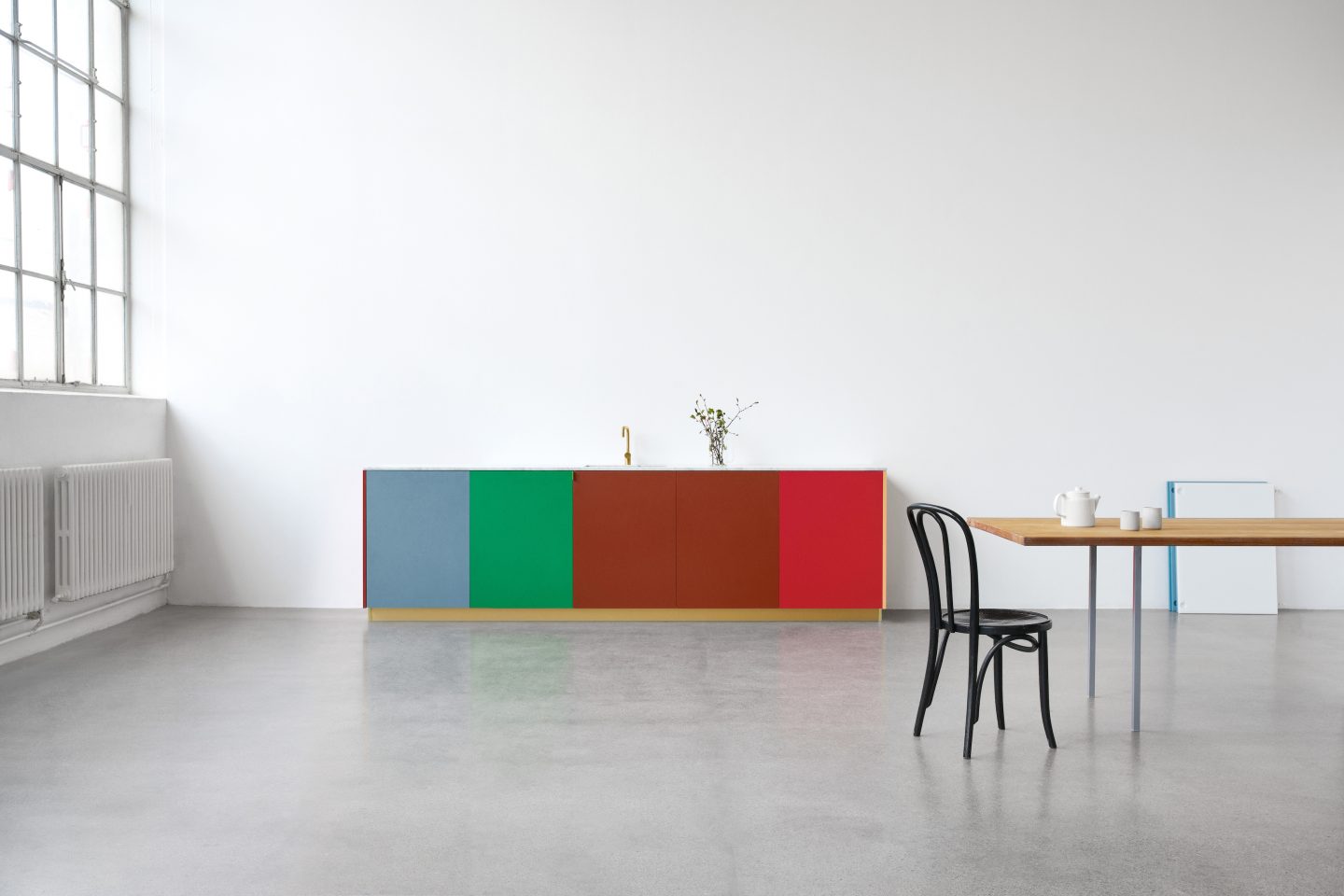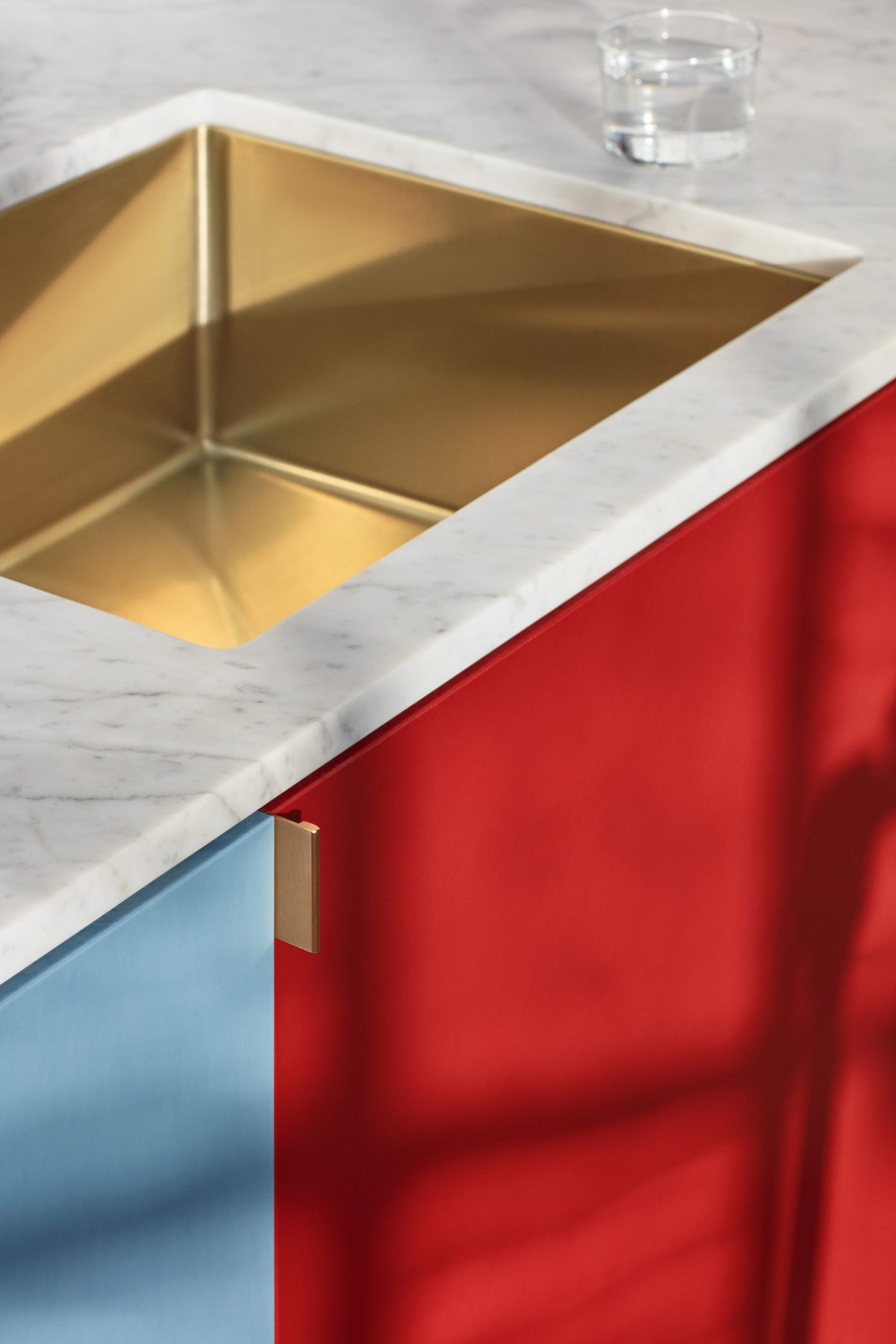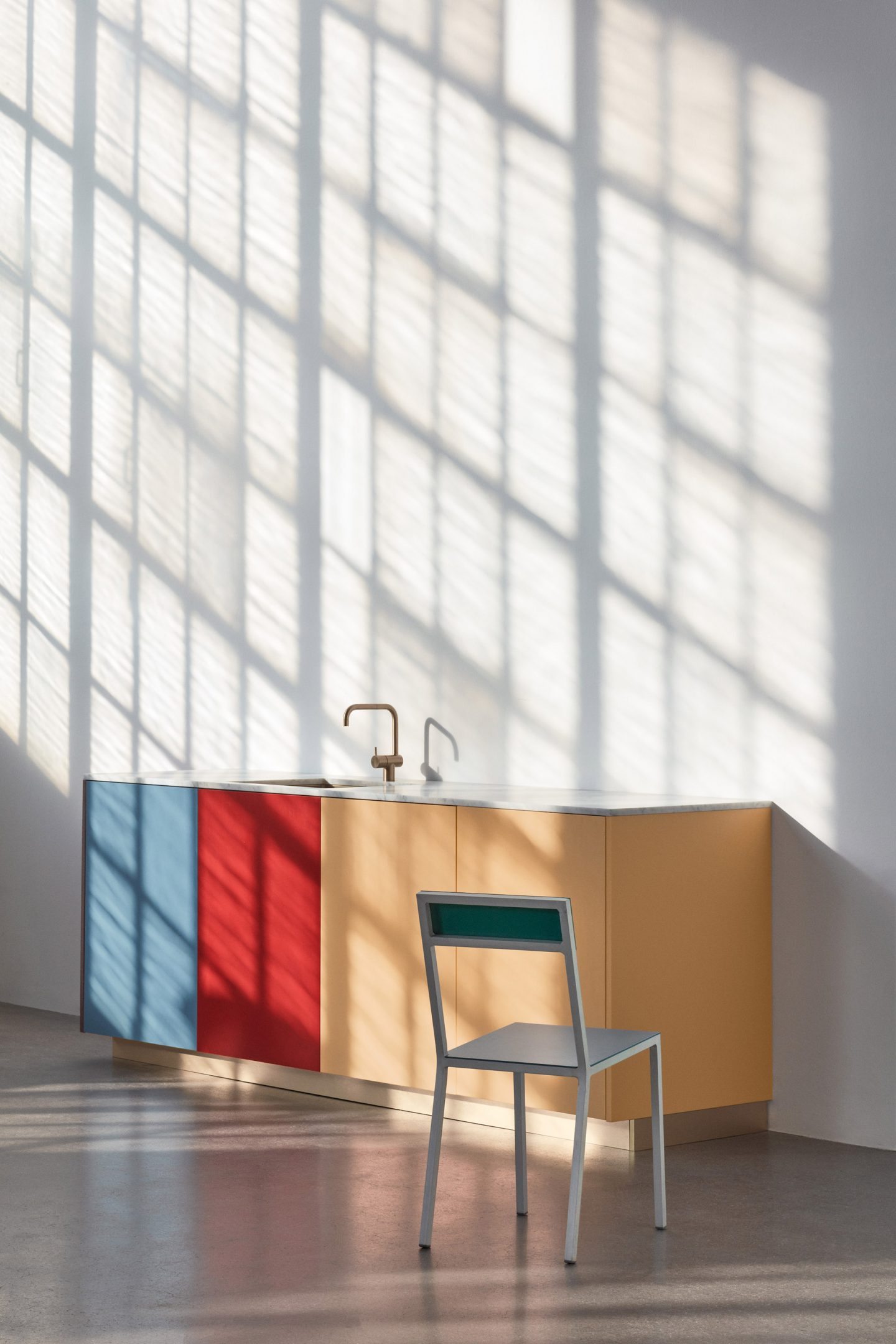 Unconventional good design, yet made for the masses—this is the formula behind all of Reform collections. The brand marries a niche approach with the capabilities of mass production. "Our clientele shares an understanding of aesthetics and our market is predominantly urban. We operate in a design-driven market, yet with the capacity to work on a larger scale," says Christensen. Reform proves that good design resolves differences without erasing themWith kitchens sold in over thirty countries, Reform finds the right answers for every single constraint, proving that good design resolves differences without erasing them. Through countless combinations of finishes, modules, materials, and easy assemble techniques, Reform can match plans and preferences for every kitchen space. "Some countries have a different tradition of design; in the US, for example, appliances are a big concern. We don't do American kitchens per sè, but our kitchens should be able to work aesthetically with different needs. They are modular, after all," explains Andersen.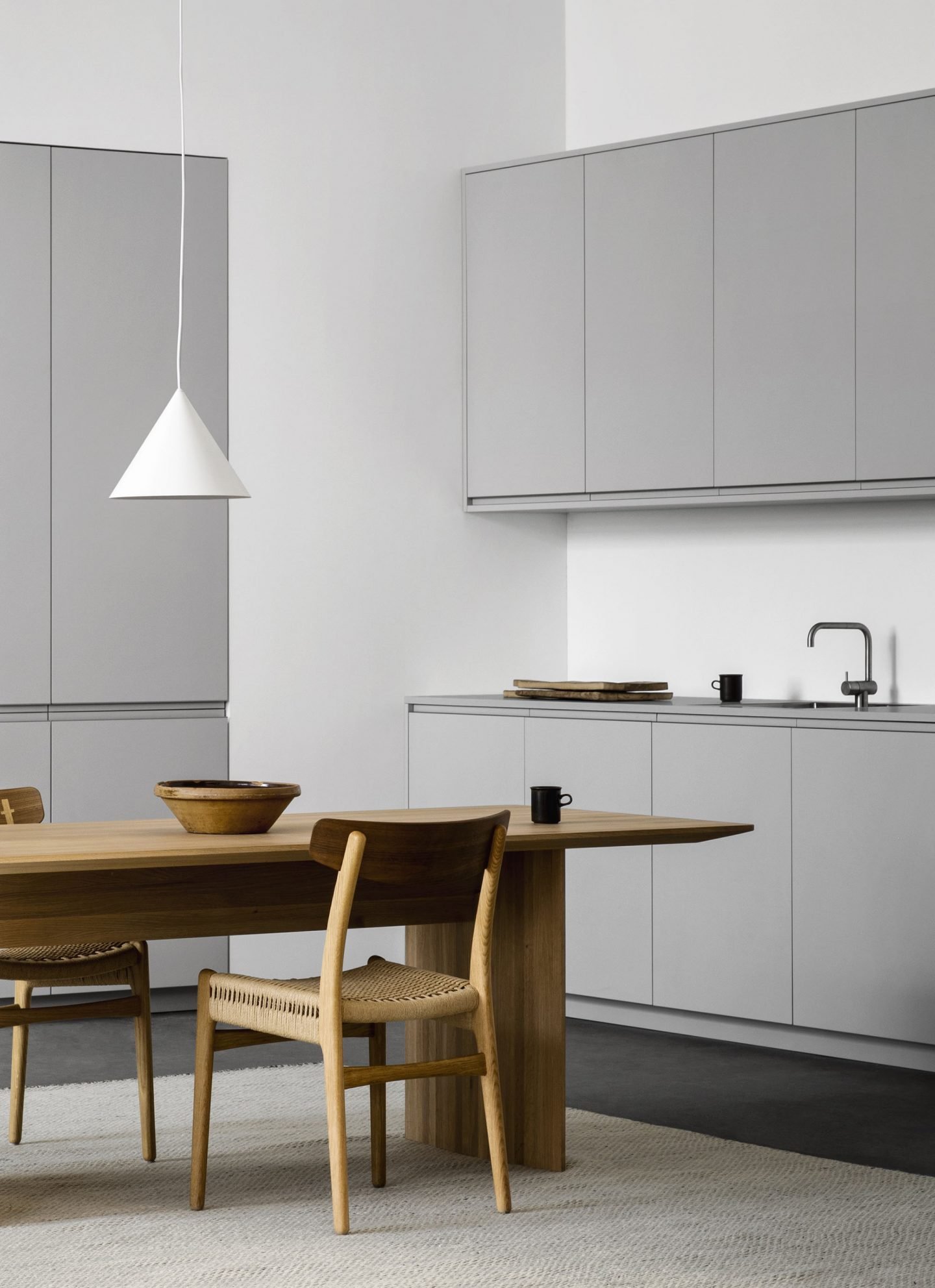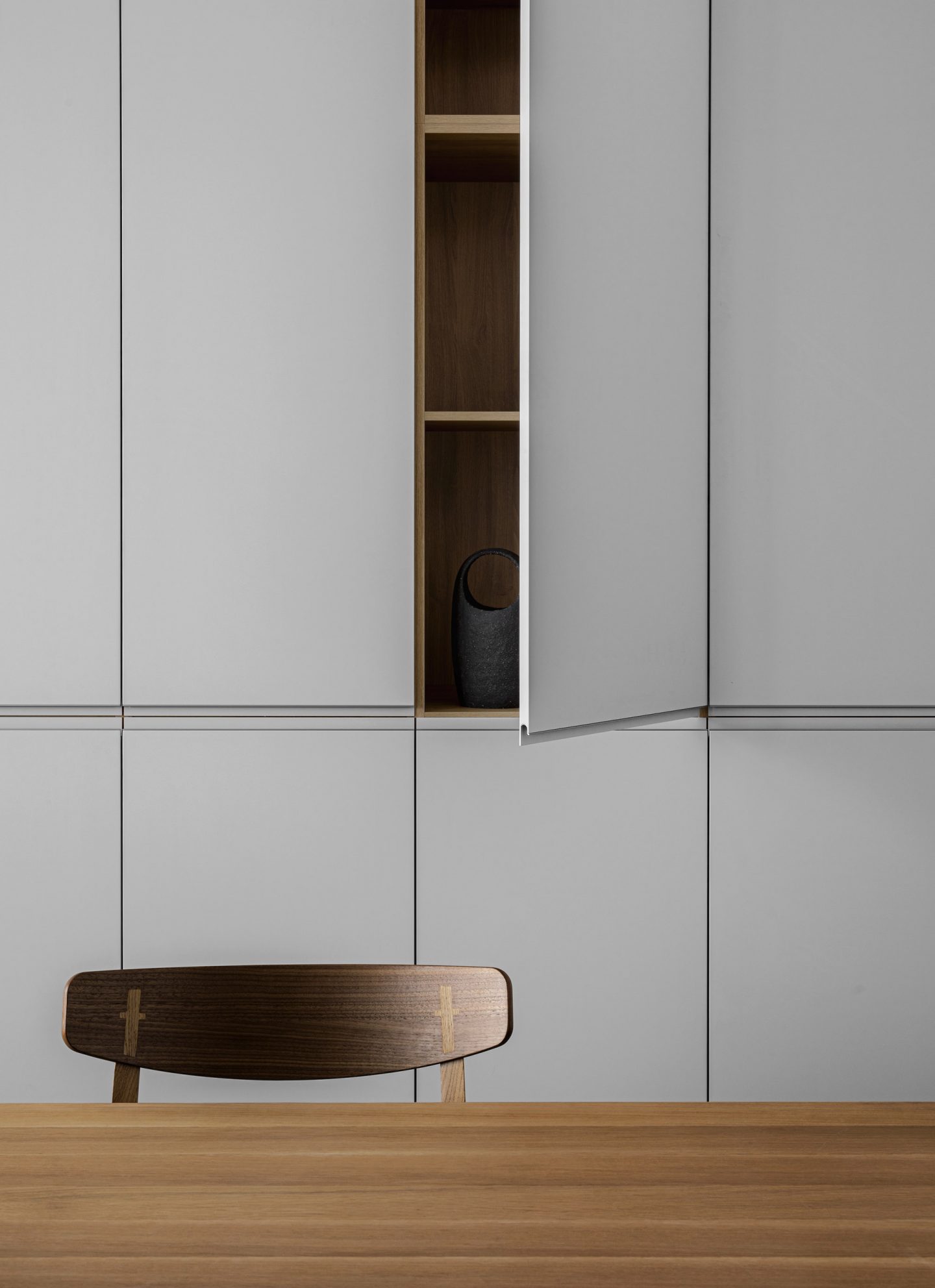 With multiple offices and showrooms that include locations in Germany and in the US, Reform is set to grow internationally in the near term. Both founders have recently relocated to Berlin, where one of their showrooms can be found in the Mitte district. "Blending more and more into the design of a home; kitchens are now a stand-alone furniture piece""Initially, we wanted to focus on Germany's top cities and German-speaking countries, the so-called DACH market. Berlin has a lot of potential in itself," explains Christensen about their relocation. Along the way, the duo has grown fond of the city, beyond its business prospective. "It is a very liberating environment; people are more relaxed and diverse here compared to Copenhagen, where homogeneity prevails," he adds. Just like with Berlin, the decision to explore overseas locations like New York and Santa Monica, exceeded business motivations. "It stemmed from an intuitive feeling for the city. These are places where we could envision ourselves spending time, and feed from their creative energy," he continues. Personal connections to localities translate in collaborations with local craftsmen and creatives. "One of our dreams is to open a showroom in Paris. Coronavirus has currently derailed the project, but we still remain fans of the city. This is reflected in our upcoming collaboration with acclaimed Paris-based architect Jean Nouvel," says Christensen.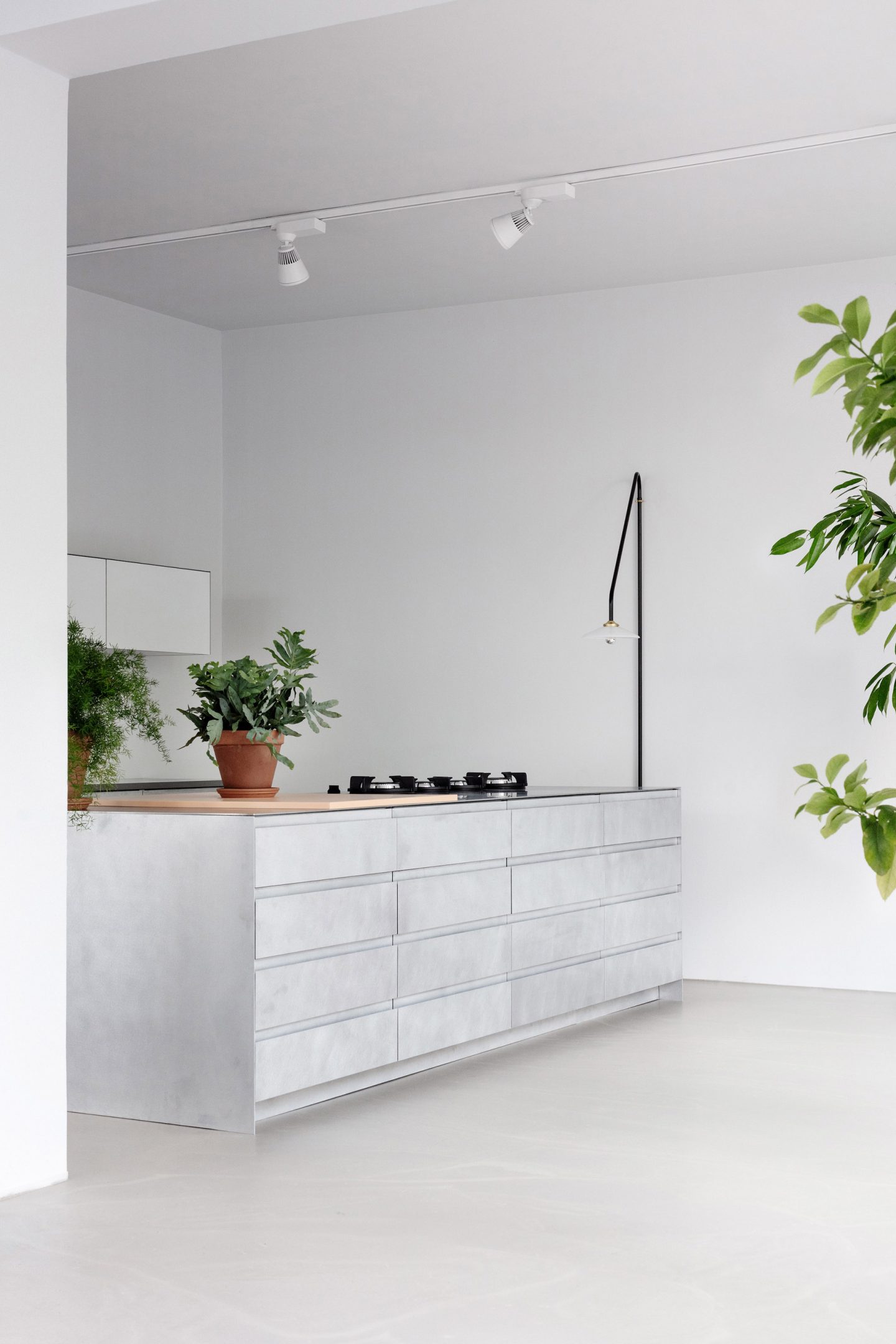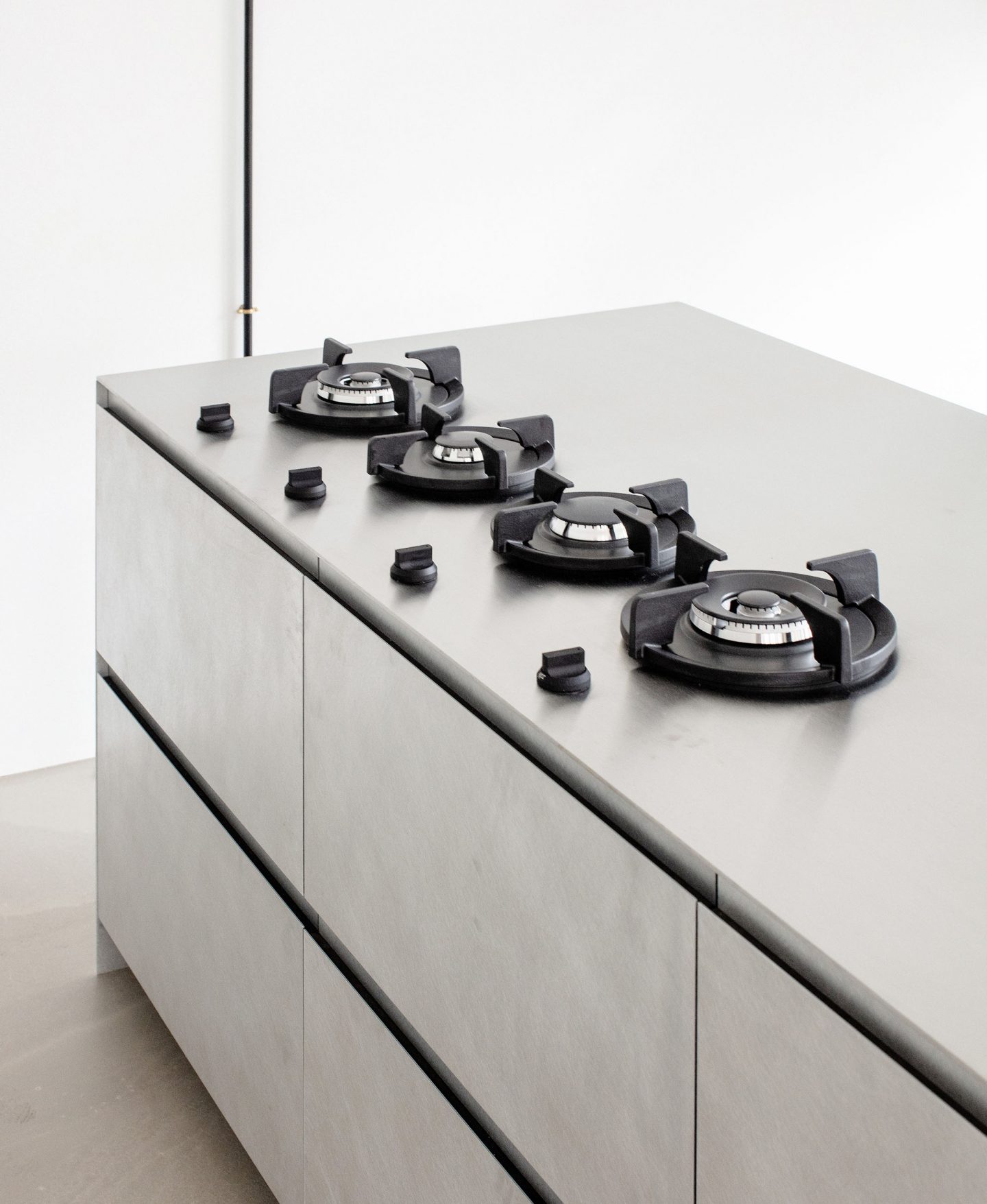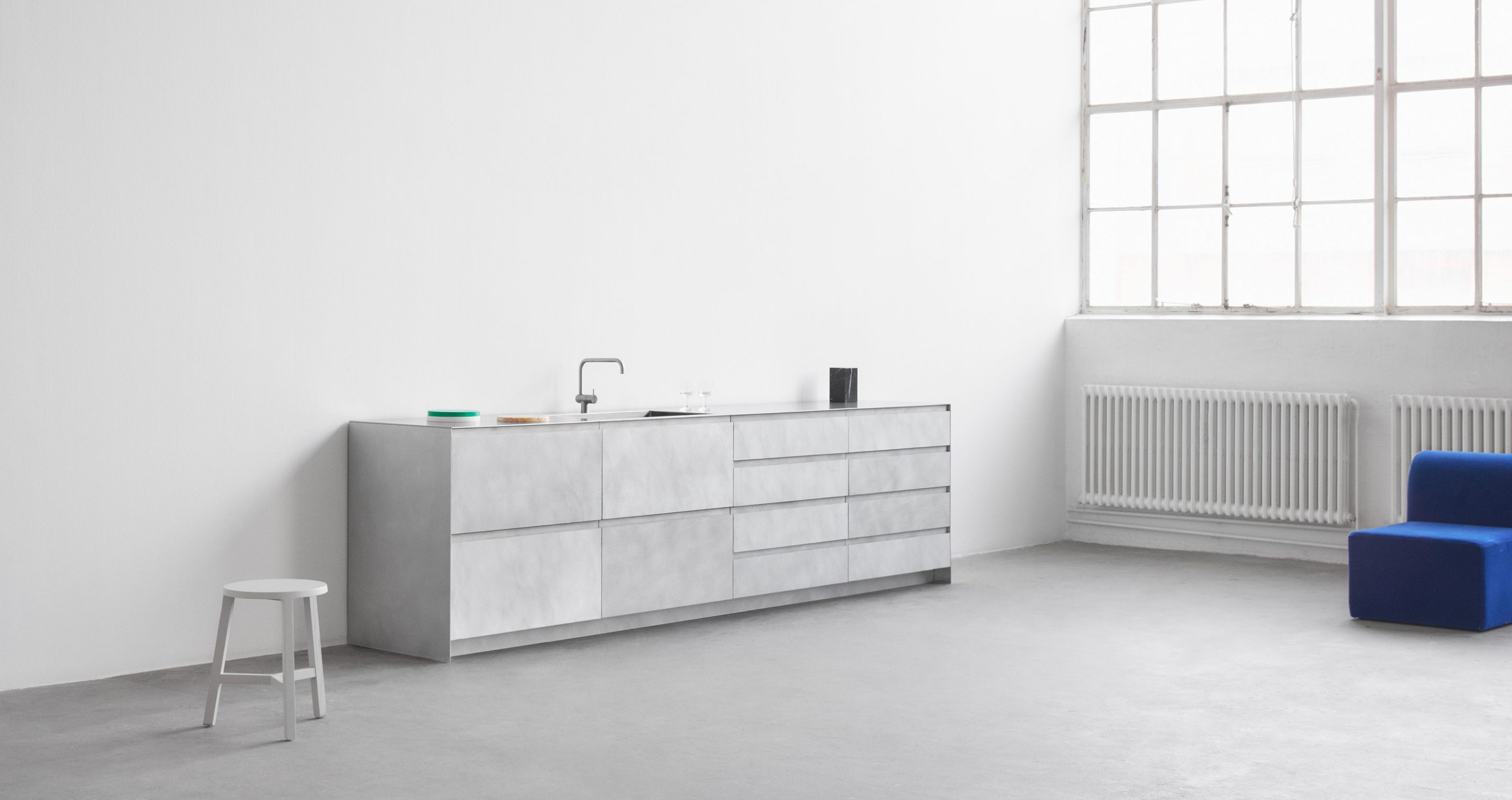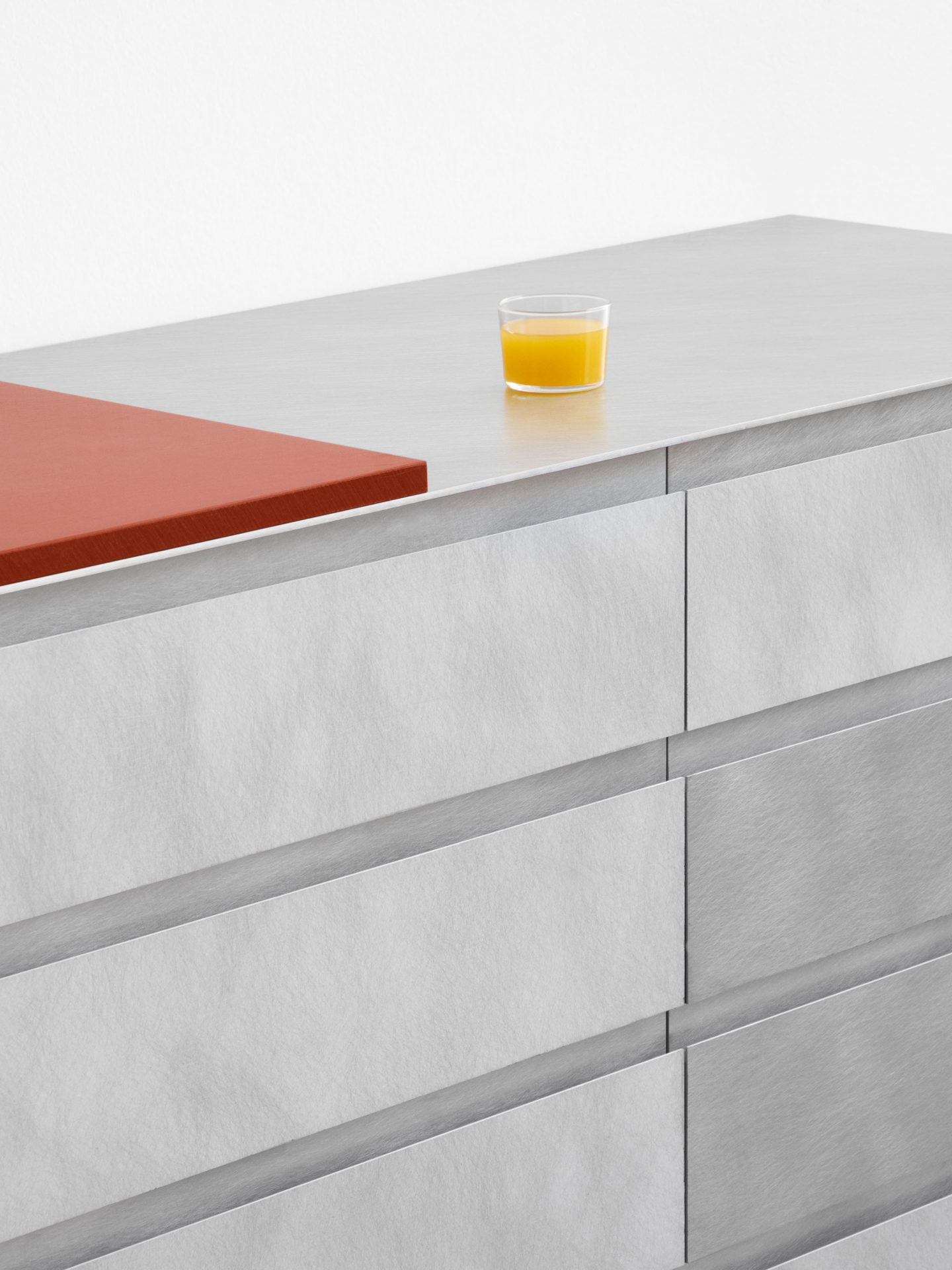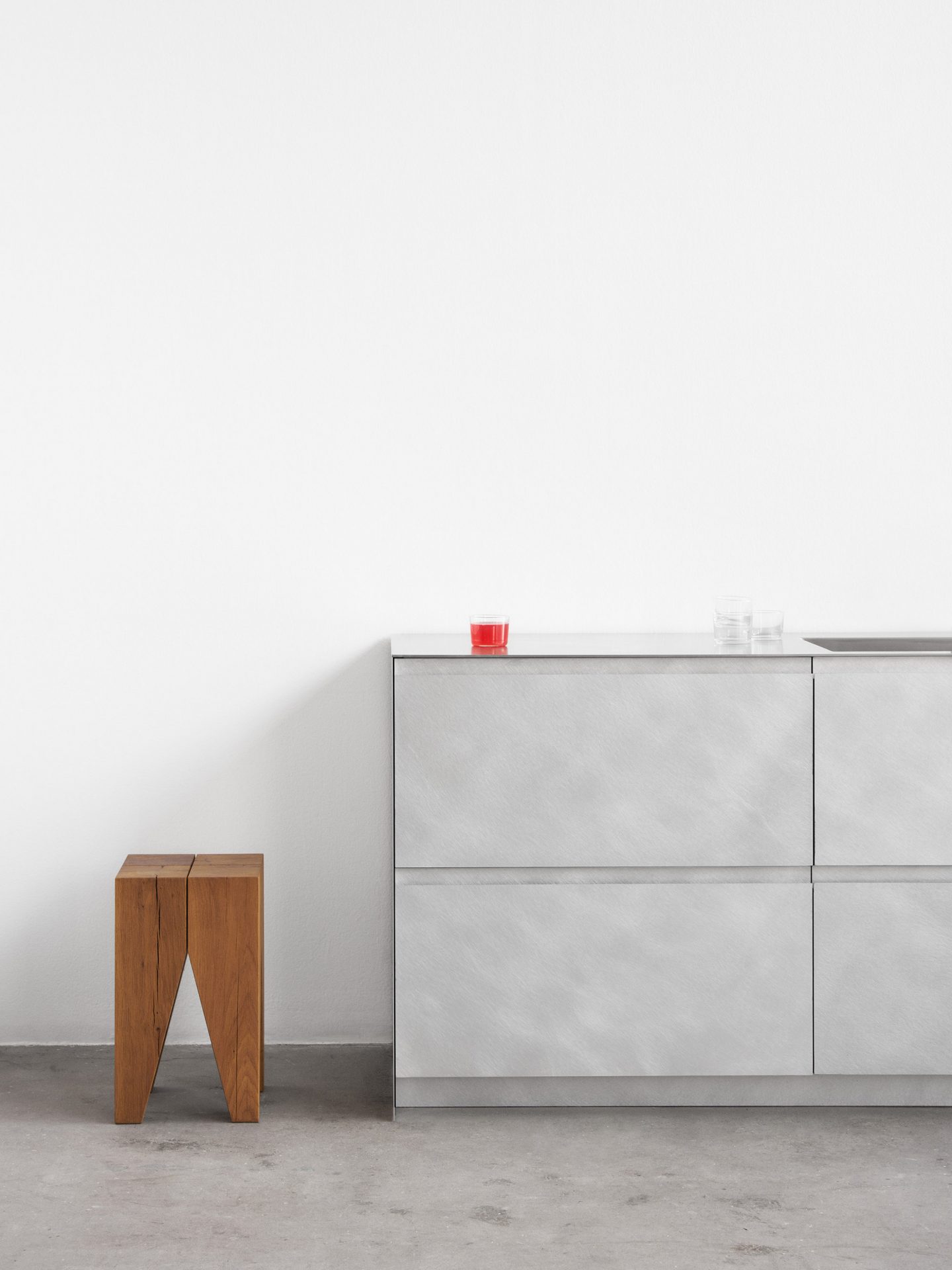 In recent years, Reform has also branched out into other parts of the home, including wardrobes and sideboards, and has designed an entirely self-produced kitchen, thereby elevating themselves as competitors in the industry. The brand has introduced a modular cabinet system with an innovative, patented clicking-system, crafted through sustainable methods—a 360-degree kitchen solution that allows Reform to be present at every step of the journey to a new kitchen. "Hacking IKEA kitchens was a quick way for us to enter the market; we did not have to invent any kitchen system, nor set up any manufacturing. Now we have the volumes, the know-how, and the manufacturing set-up; we own the whole value chain of the kitchen," explains Christensen. If a departure from the Swedish manufacturer was always a large part of their initial plan; this has now become the duo's finest mission. "Being no longer 'unofficially' affiliated with IKEA allows us to push the boundaries of kitchen designs. We are no longer limited by what IKEA offers, we can create a much better end-product, and ensure a better customer experience in which clients are first in line," the founder continues. "It was an essential transformation, but also a natural evolution," adds Andersen.
"Being no longer 'unofficially' affiliated with IKEA allows us to push the boundaries of kitchen designs"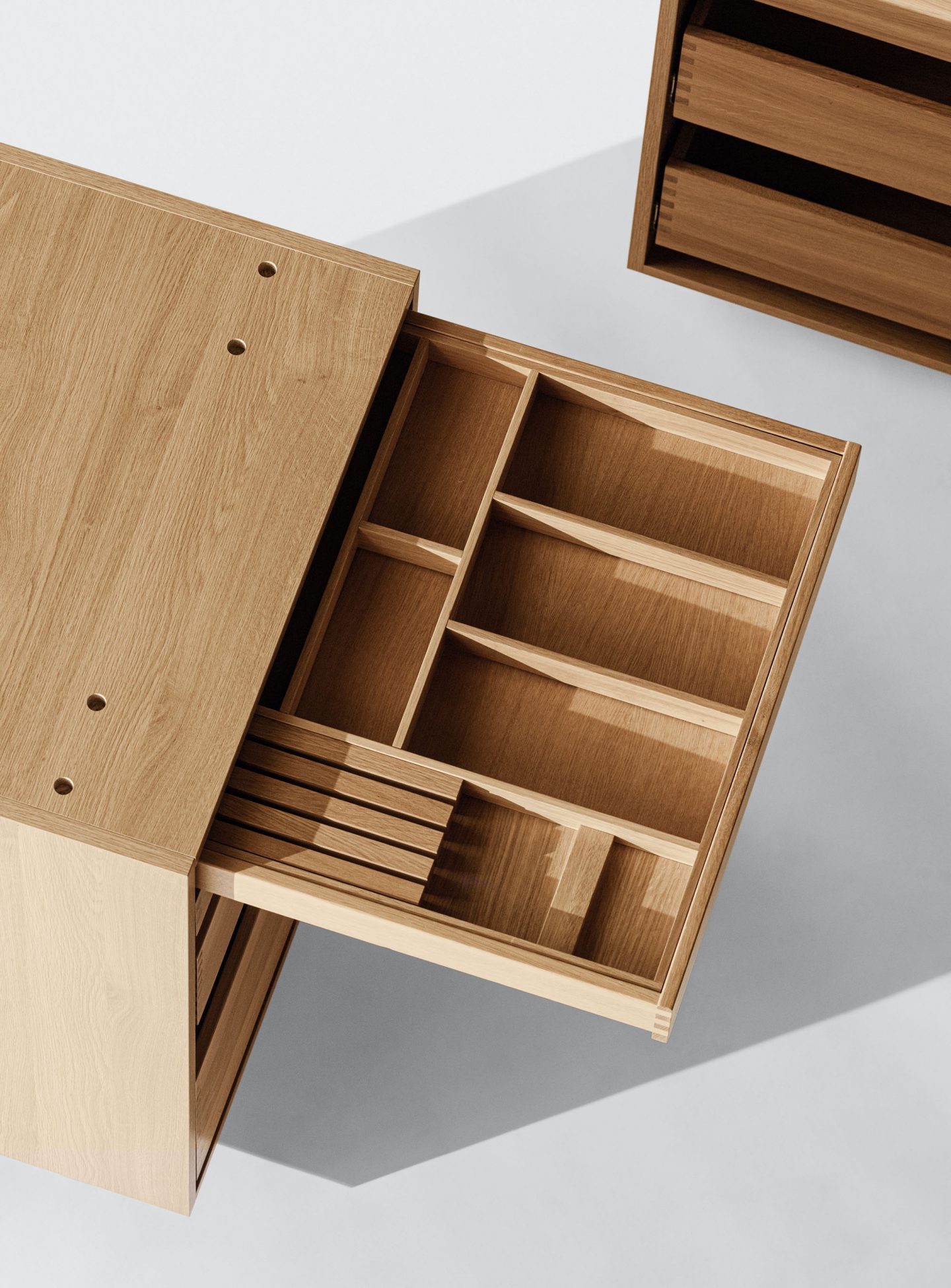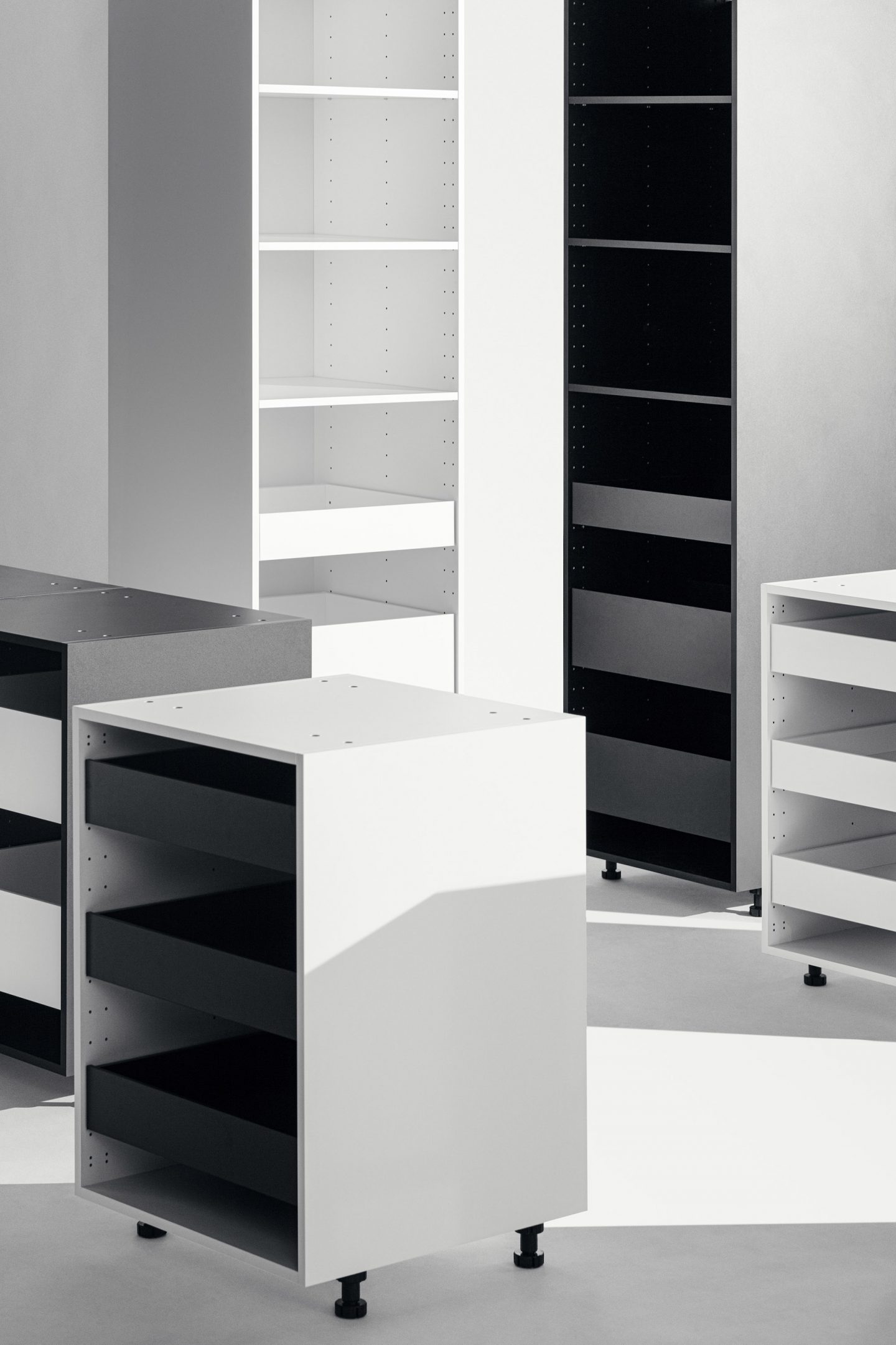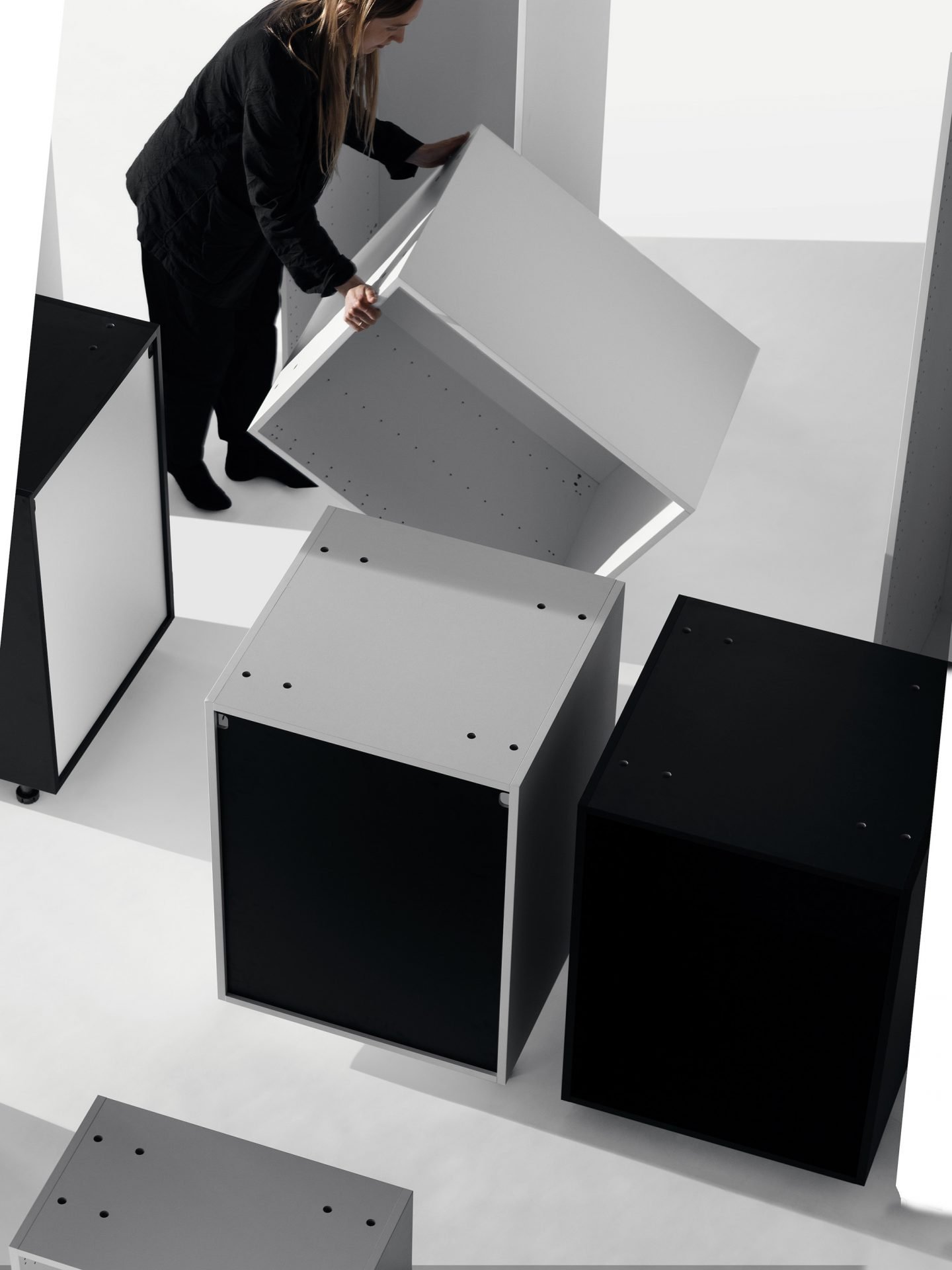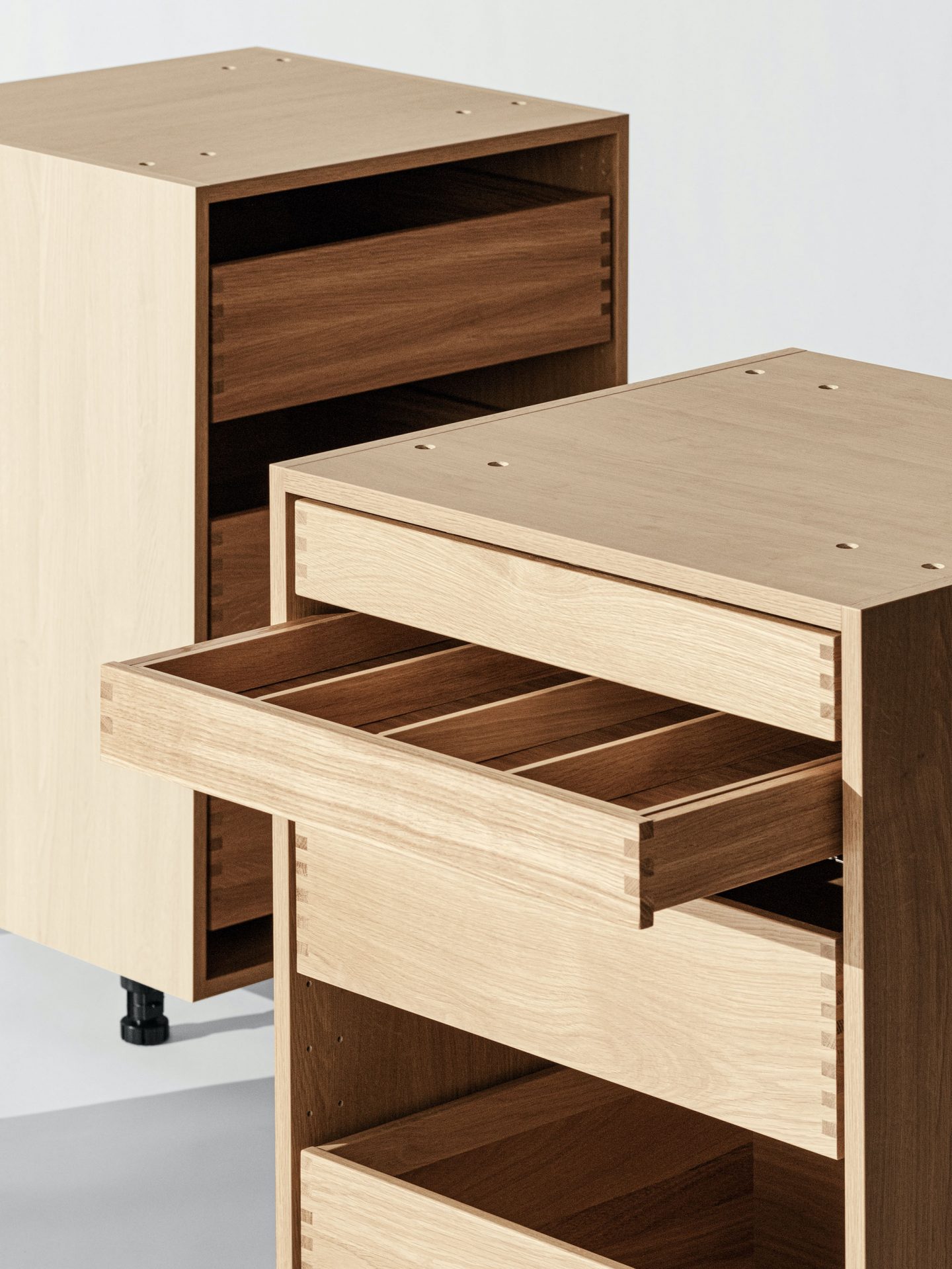 Reflective of their design credo, future kitchens by Reform are expected to be more innovative and conscious. The company is boldly venturing into new avenues with sustainable designs that propose visionary kitchen solutions. "You cannot and should not avoid sustainability; it should be embraced" "The building industry has changed; now you can find sustainable materials with superior quality. You cannot and should not avoid sustainability; it should be embraced," says Andersens. The company has already increased their focus on a sense of responsibility for the resources used in the creative process. "Our sustainable kitchen 'UP', created in collaboration with Lendager Group in 2018, is exemplary of our future direction," adds Christensen. Made of recycled solid Douglas fir wood from the exclusive flooring manufacturer Dinesen, the upcycled kitchen design embraces durability through the natural qualities and recycling possibilities of materials. Yet this is only the beginning. "Future designs will have to be ethical projects, consider the life-cycle of the materials used, be mindful of their environmental impact, and ensure both a functional and aesthetic longevity," Andersen says.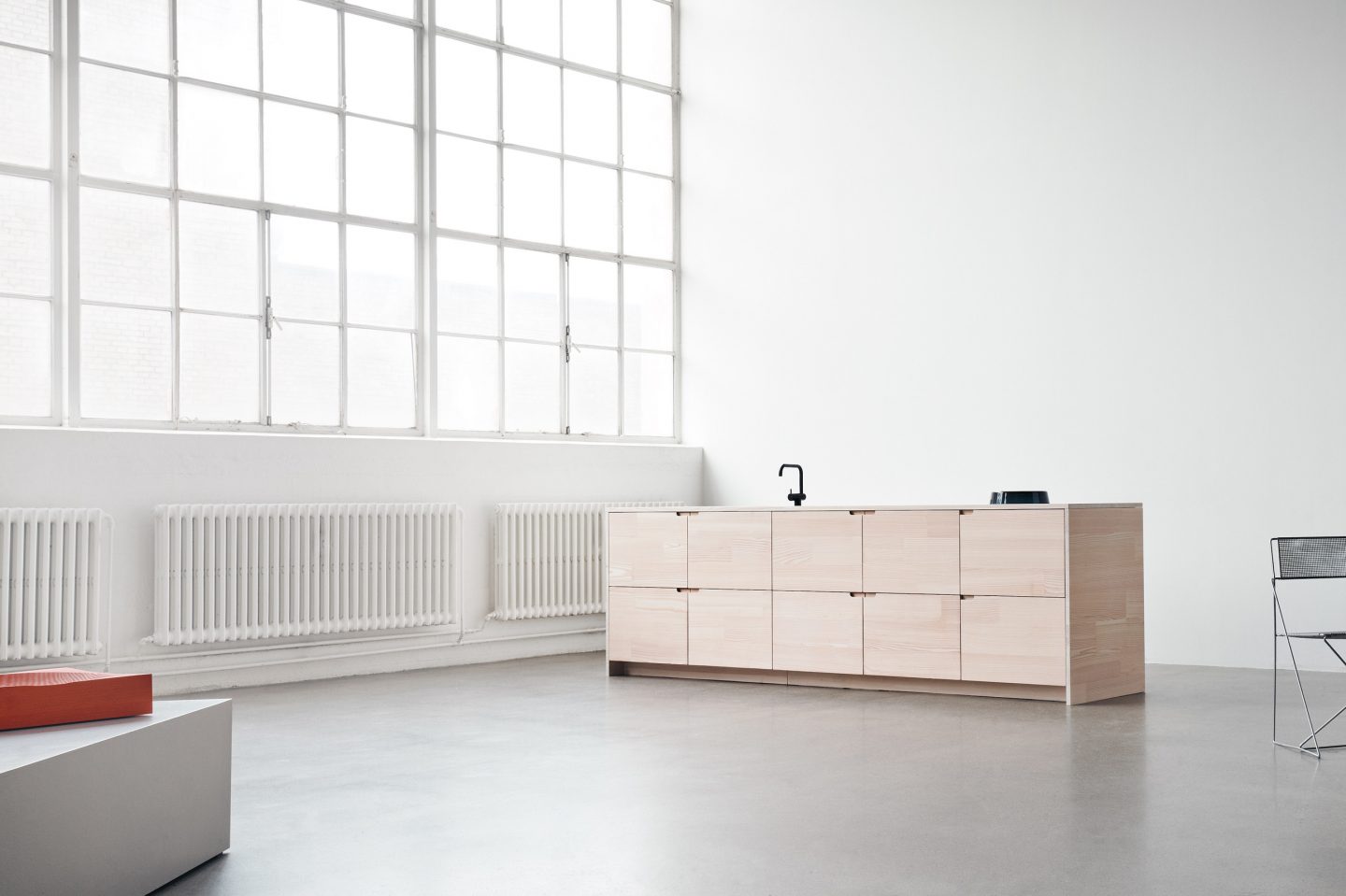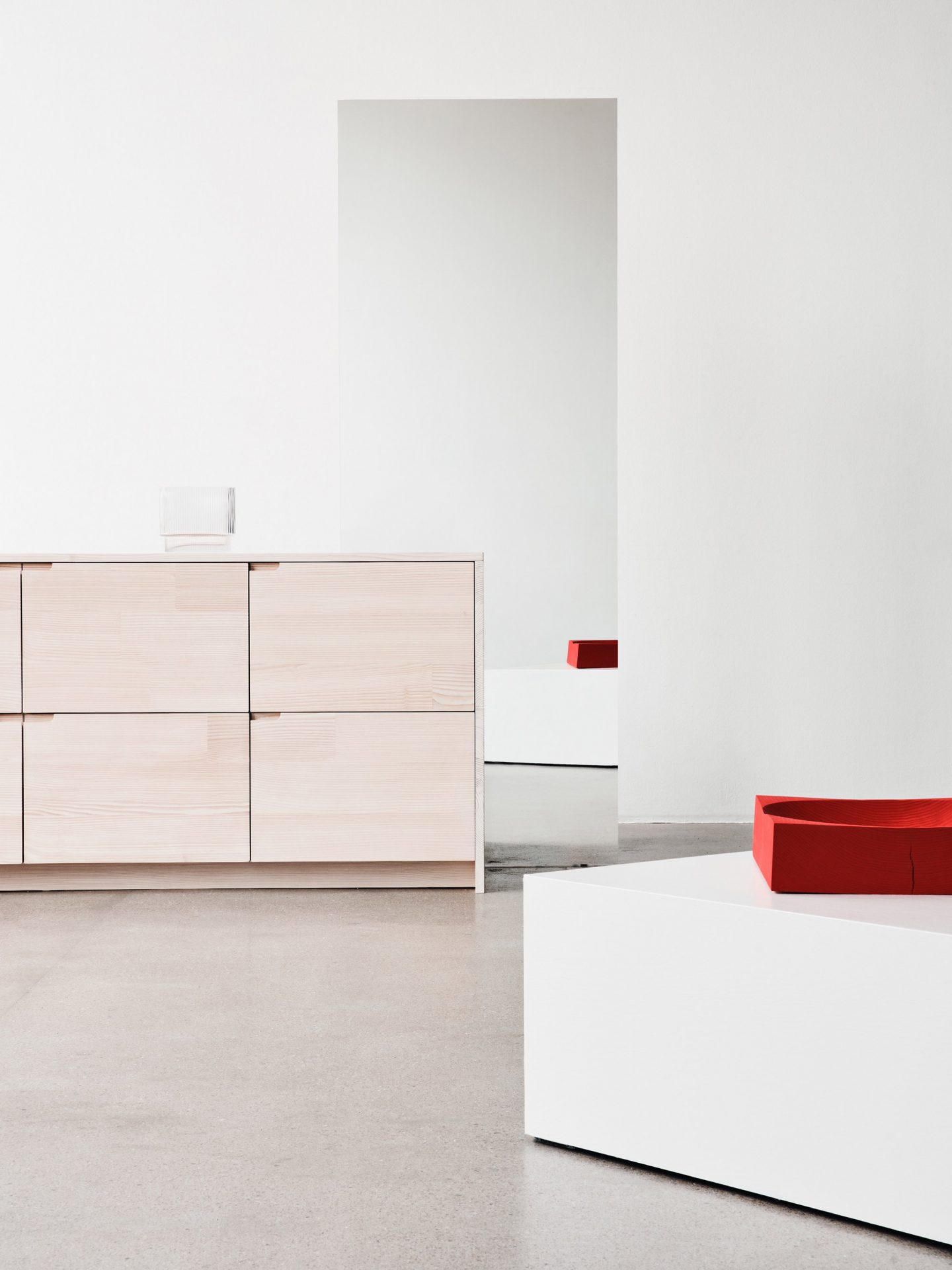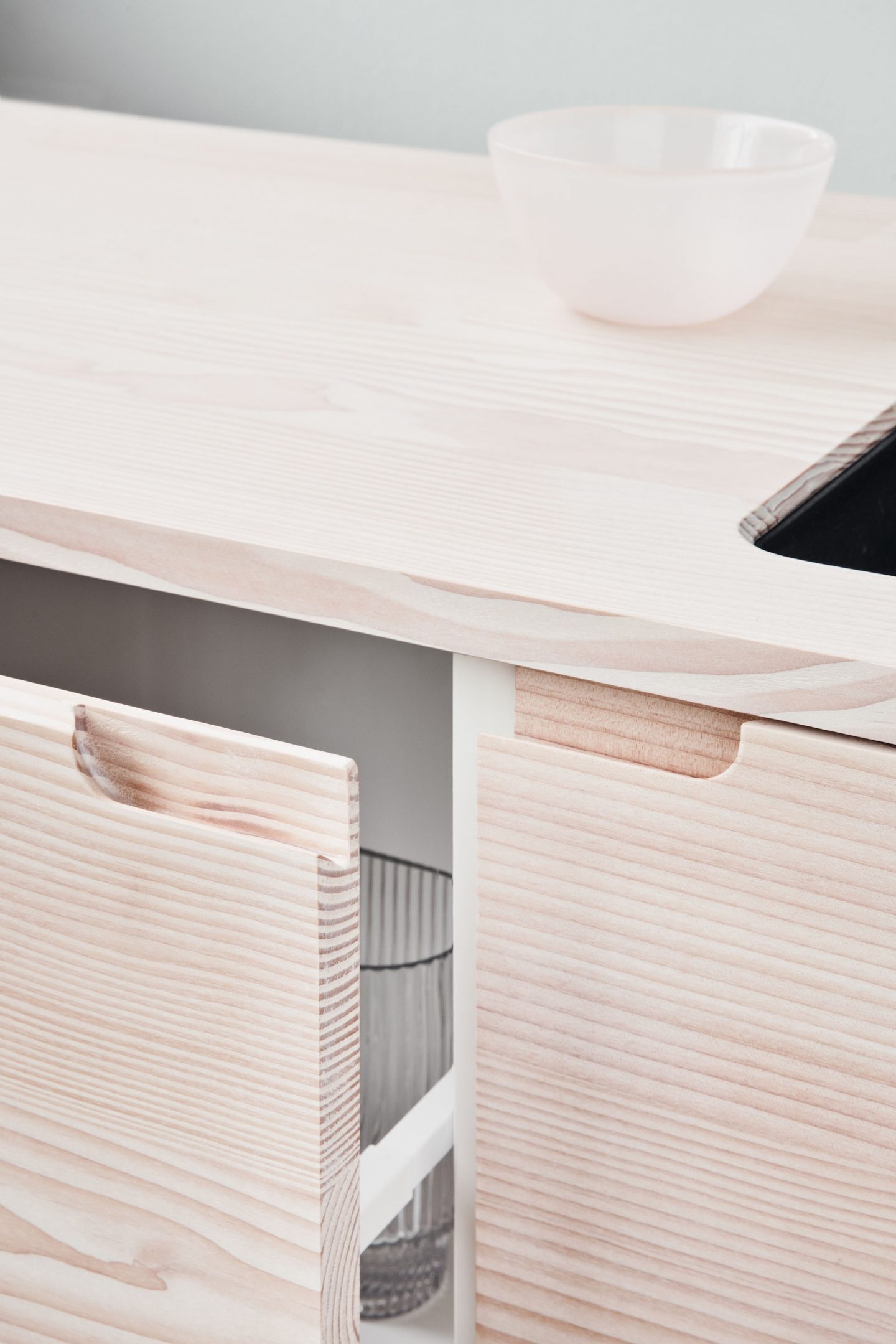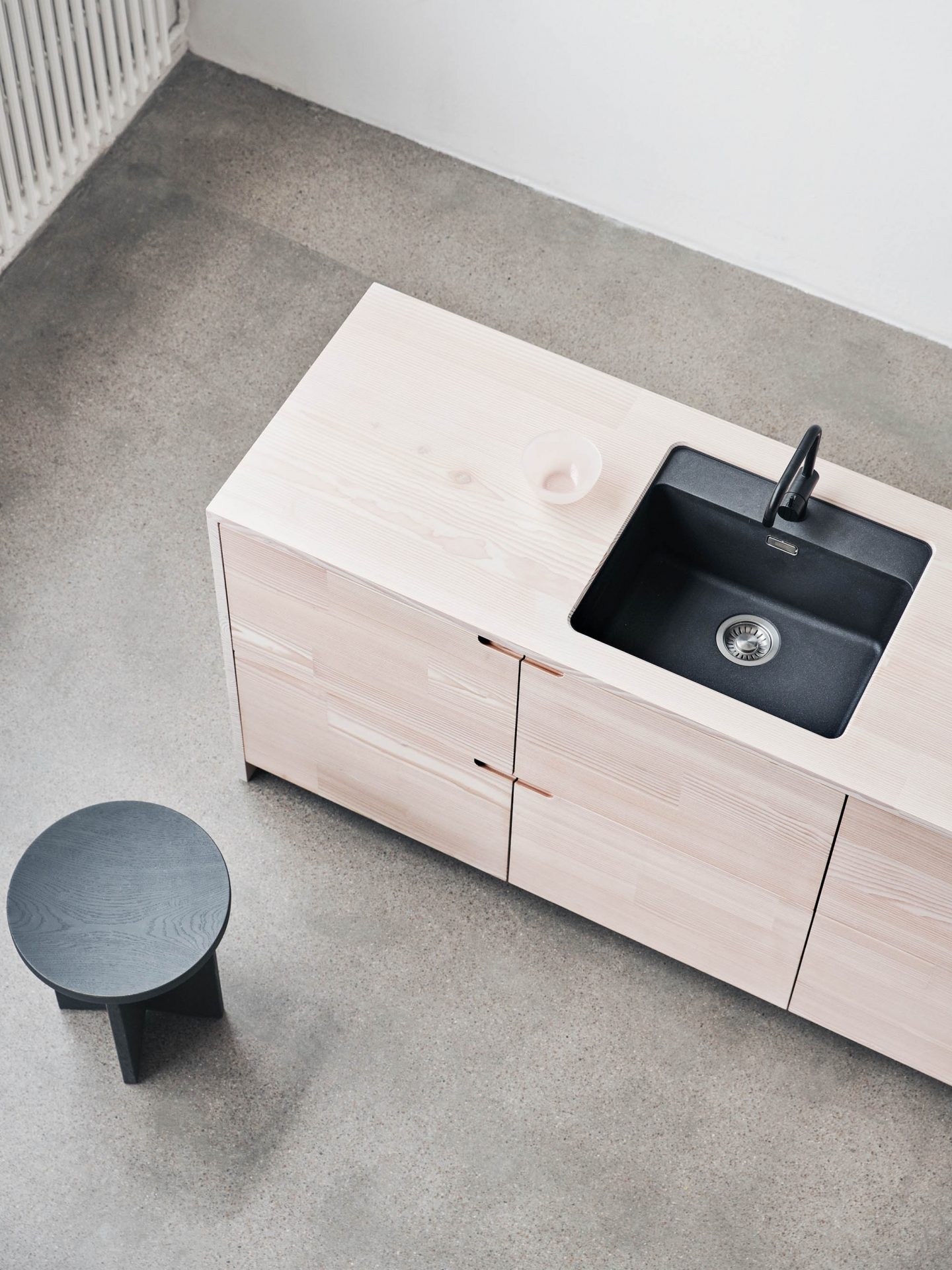 Laying out a vision for the future, the duo also envision the kitchen to become a more social and open space. "Kitchens are no longer workshops as they used to be in the old days; they are becoming gathering spaces, an integrated part of your living space. Blending more and more into the design of a home; they are now a stand-alone furniture piece," says Christensen. "Functionality and durability will remain crucial, but openness will be fundamental—if you can be social in and around it, the kitchen will become the very heart of everyone's home," adds Andersen.
"The kitchen will become the very heart of everyone's home"Despite expressing a desire to "be more than just a kitchen brand," Andersen and Christensen's focus is set to remain on the kitchen space for the foreseeable future. "We want to create environments that feel timeless. We want to grow our company while staying true to the original qualities that made us excited about the project when it first began," shares Andersen. "These have been difficult times for the world, but we haven't lost sight of our vision; we have the ambition to be CO2-neutral 'from birth' by 2025, and hope to have many more physical spaces while giving our clients the best experience of Reform," the founders conclude.