Nestled in the heart of the city of Oaxaca, in the namesake coastal state in the south of Mexico, 'Escondido Oaxaca' is a small boutique hotel that promises a tranquil experience centered around local traditions and designs.
Marrying historical authenticity with contemporary allure, the property is a testament to the Mexico of then and now. Designed by Alberot Kalach of Taller Arquitectura X, the hotel comprises 12 minimal, bohemian rooms of modest size, four of which are situated in the historic building—an impressive residential structure whose facade preserves the original late 19th century aesthetics. The remaining rooms are housed in the contemporary tower that was added to the property, in tribute to Brutalist architecture. Many common spaces including a restaurant, a co-working space, and a 'culture room' reserved for contemplation and relaxation, serve as gathering spots. A pool and pergola-covered bar constructed at the property's top floor blend seamlessly into the setting, while pointing to views of the beautiful landscaping.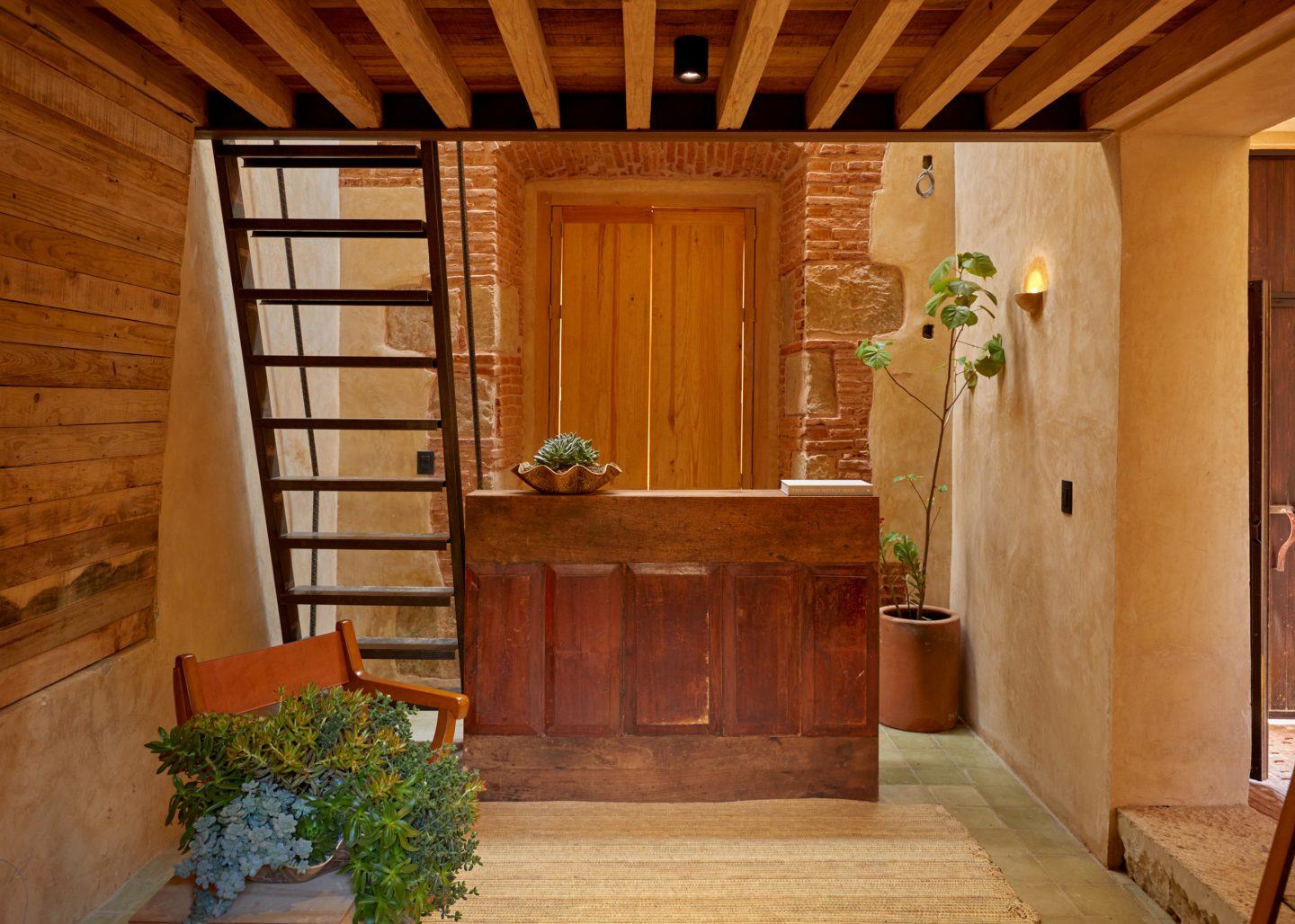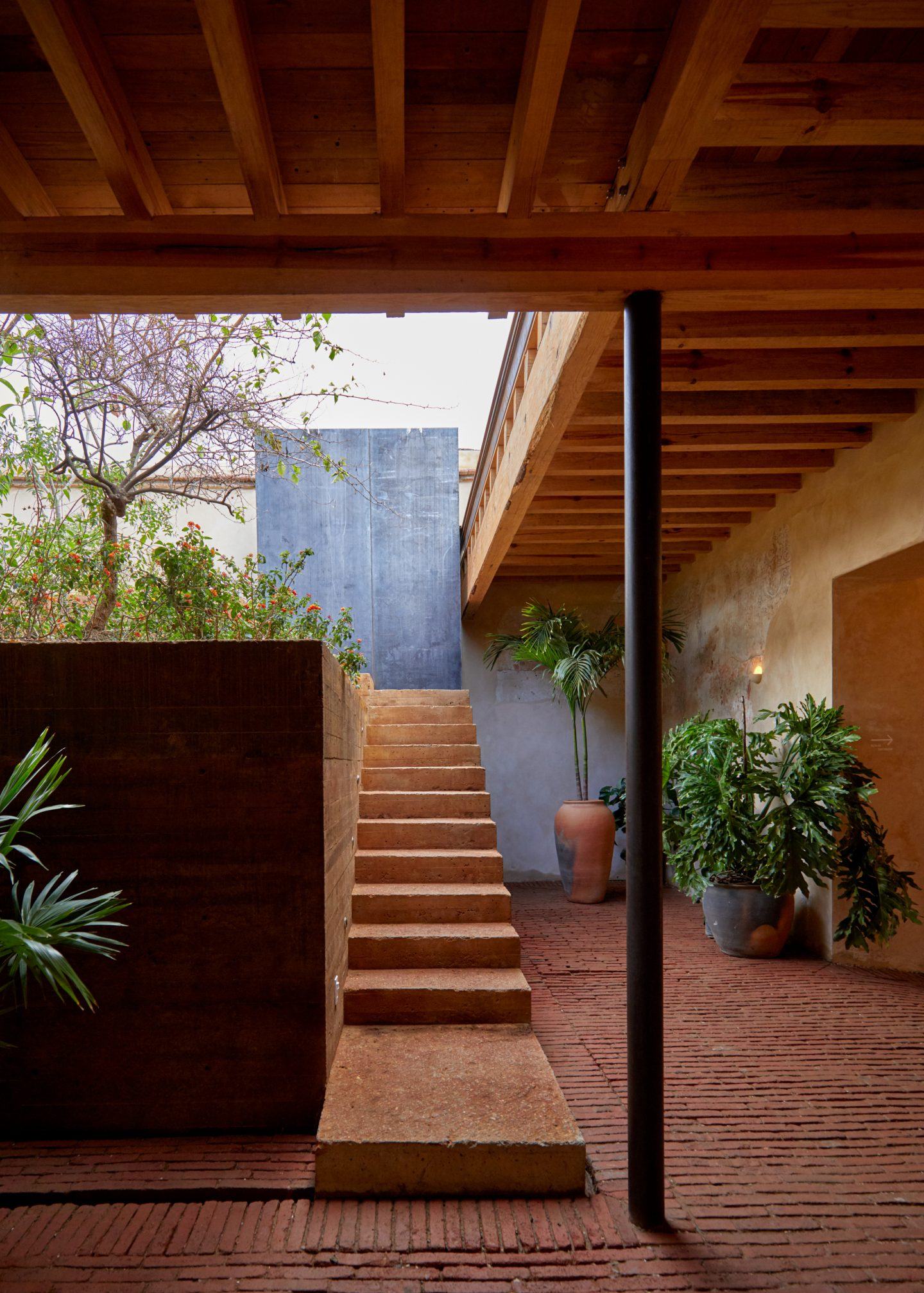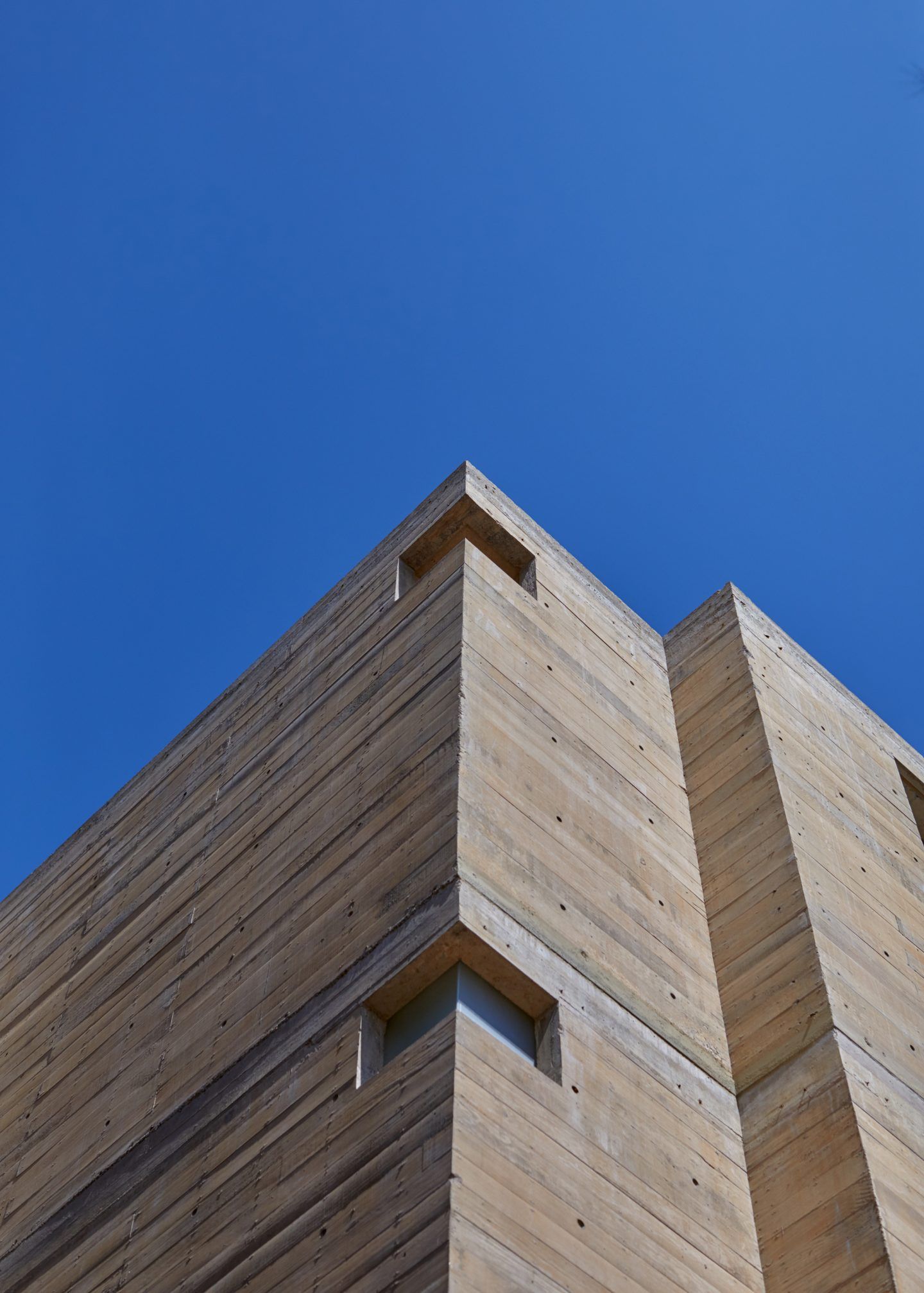 The hotel's architecture and interior design are deeply intertwined. Interiors have been designed by Lucía Corredor and Cecilia Tena of DÉCADA Carlos Couturier, who sought to create a design experience that would highlight local materials, forms, and craftsmanship, and to channel the 'Oaxacan spirit'. The creative approach includes attention to weathered textures and simple materials—such as quarry stones, terracotta, and sabino wood—that would emulate the materiality of the local architecture. The color palette includes a tapestry of muted hues typical of the coastal area, mostly greens, ochres, and off-white. With furniture hand-constructed by master craftsmen, the interior details honor past and present, while creating a warm and wholly Oaxacan atmosphere throughout.
ADDRESS
Escondido Oaxaca
Avenida José María Morelos 401
Colonia Cuartel Quinto
CP 68000, Oaxaca, Mexico
OPENING HOURS
Open 24/7
CONTACT
Tel: +52 (951) 689 – 0330
Website