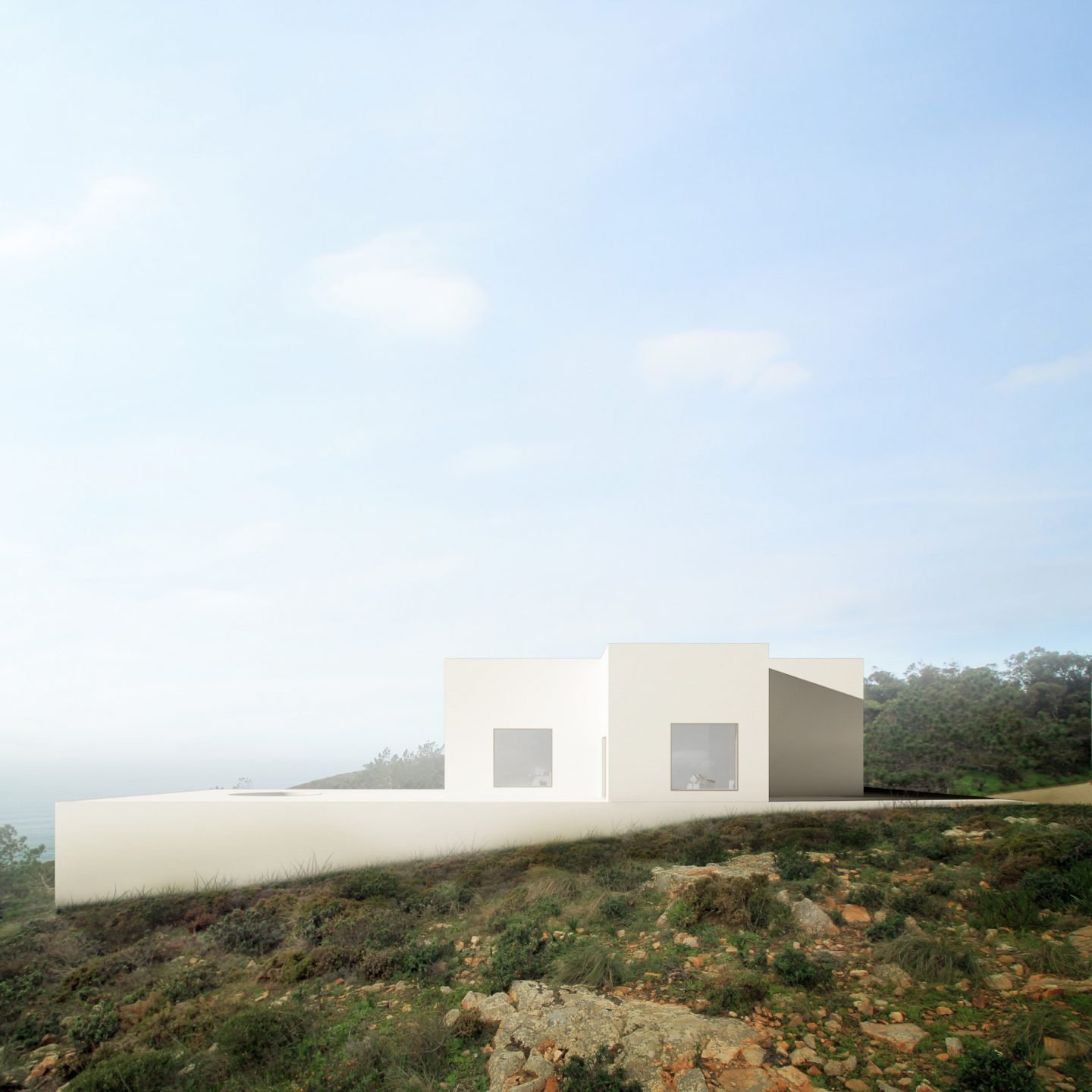 On The Portuguese Coast, House In Colares Is A Retreat From The Wider World
Lisbon-based architect Leonardo Marchesi has visualized a striking housing project in the Parque Natural de Sintra-Cascais, on the West coast of Portugal. Inspired by religious buildings, 'House in Colares' is a private weekend house designed for rare moments of introspection.
The house is located on a dramatic cliff facing the Atlantic Ocean, between the Lighthouse of Cabo da Roca and the Santuário da Peninha—a site frequented by locals for stargazing and sunset gatherings. "Since the very beginning of the project, the challenge was clear, this place needed to be addressed with its nature, a monumental architecture for a monumental site," explains Marchesi to IGNANT. In keeping with the specific architectural heritage of the surroundings, the house is based on a middle-age Romanic chapel and is intended as a contemporary platform for contemplation.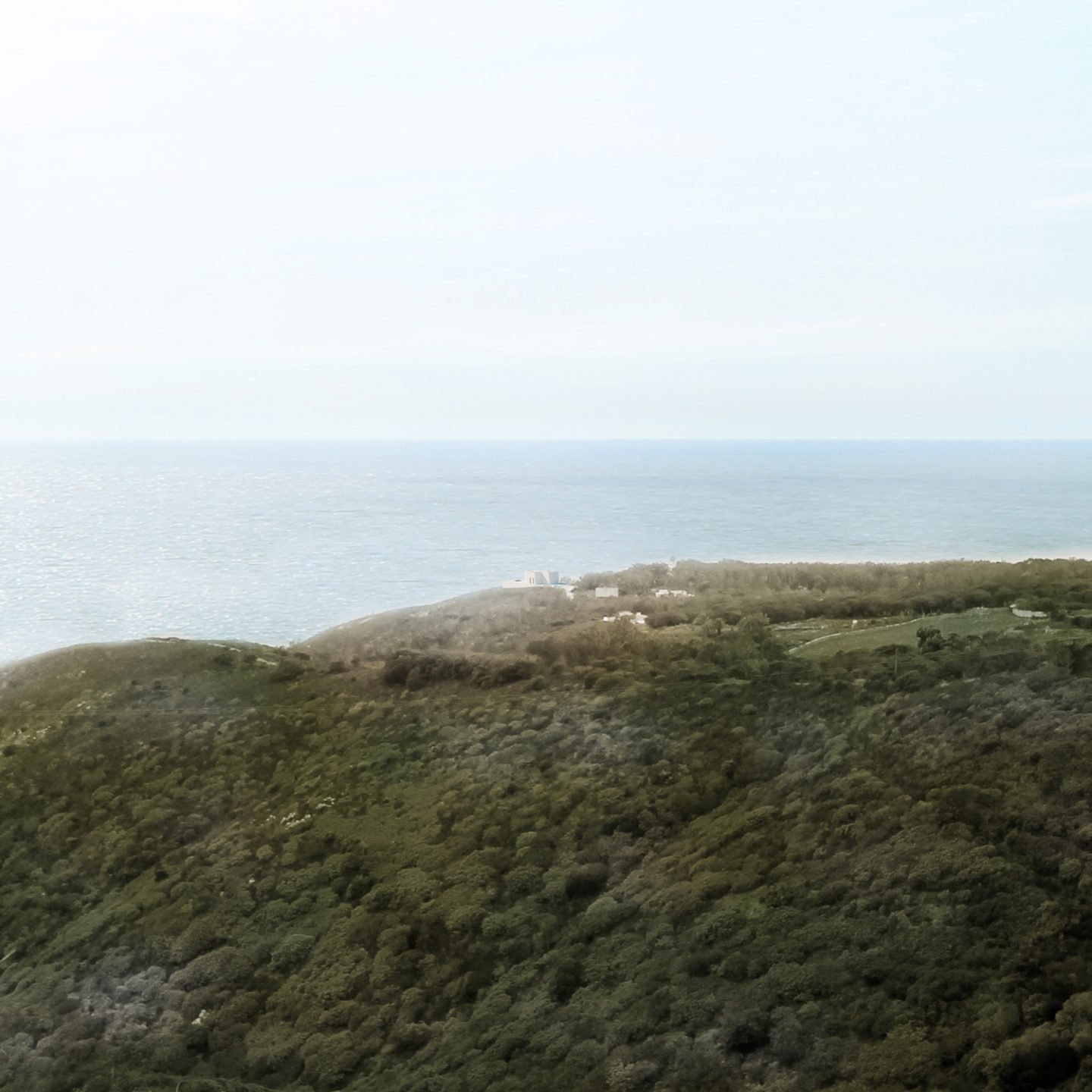 Oriented west-to-east as per religious tradition, the plan of the house is a rectangle containing a single cross-like open space, hosting a sleeping area and a laying area, divided by a fireplace—the house's main source of fire and light. In the living area, square windows frame the surrounding landscape while letting daylight in; whereas the sleeping area has no openings. "The house is meant to be experienced for short living periods; there is no need for a kitchen as the area is surrounded by high-quality restaurants," shares Marchesi. As per baptist tradition, the main source of water is outside in a circular tank, which forms the house's pool; a further point of water is integrated with the interior bath. To guarantee thermal and acoustic natural insulation throughout the house, all walls are made using a double skin of bricks with poured concrete. "The brown Palissandro makes the house warmer and sets the level of the acoustics of the house to achieve a silent atmosphere as in religious buildings," adds Marchesi.