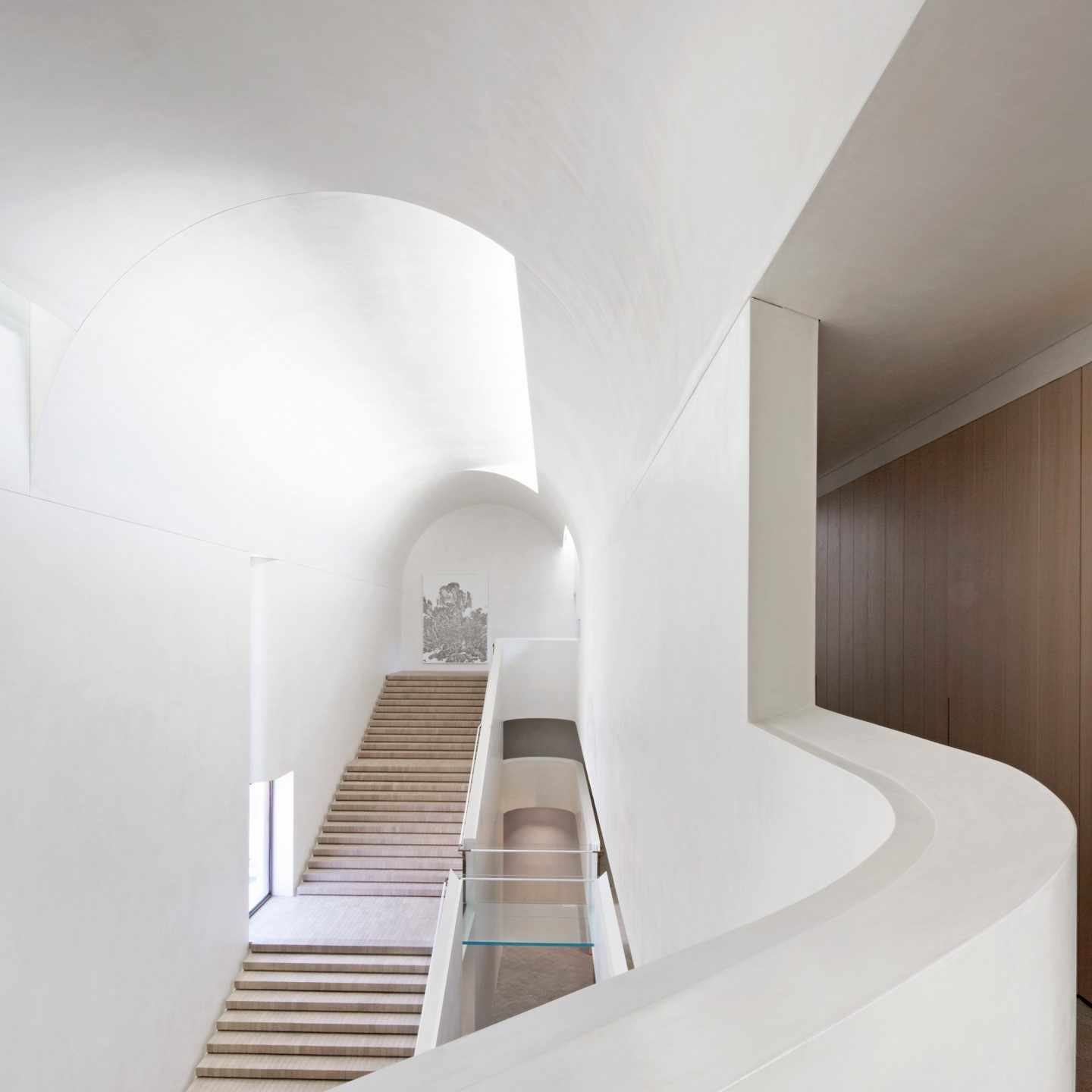 Indigo Slam Is An Architectural "Piece Of Sculpture To Be Lived In" In Australia
Sydney-based firm Smart Design Studio has finished the construction of a bold concrete residence built for an art collector, titled 'Indigo Slam': featuring a strikingly uncommon sculptural facade that overlooks a park in Sydney, Australia.
Located in Chippendale, a coveted suburb in central Sydney known for its expanding contemporary gallery scene, the residence's most impressive feature is its sweeping, asymmetric exterior facade. The sculpted concrete surfaces protrude outwards at different angles, accommodating openings that filter natural light inside the home. "Serene living spaces and monumental halls create a dynamic interplay of spare interiors in which the main decorative element is light", explain the architects. Inside the residence, the architects designed long, elaborate hallways, with curved ceilings and brick-paved floors, finished in a muted color palette. The four-storey building accommodates gallery spaces, living and dining areas, and bedrooms, representing "a rare opportunity to add a large residence of substantial quality and architectural merit to [a] diverse neighbourhood", they conclude.
"Serene living spaces and monumental halls create a dynamic interplay of spare interiors in which the main decorative element is light"