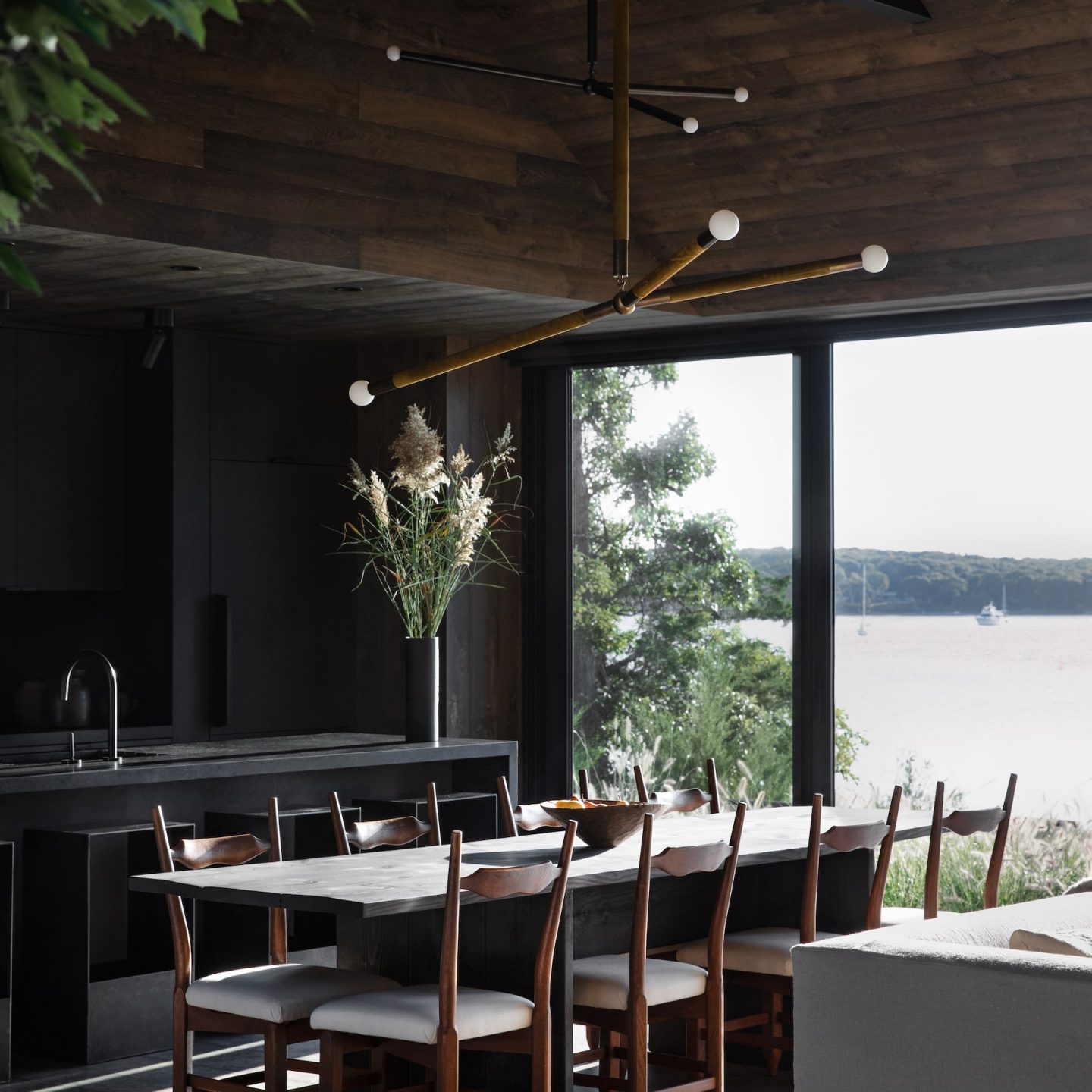 Adam Jordan's Shagwong Residence Is A Sleek Waterfront Retreat In The Hamptons
The dark and moody material palette of New York architect Adam Jordan's 'Shagwong Residence' immediately sets the tone upon entry. Embracing the coastal terrain on which it is positioned, the sophisticated home maximizes its water views while accommodating a single story layout.
"The spaces within the house are arranged around a central courtyard, which not only acts as a physical separation between the guest wing and public areas but allows views of the water for every room," explains Jordan. Building materials including charred wood cladding, zinc metal, and exposed concrete, require little maintenance and will age gracefully over time. "These materials reflect the owner's desire for a home that will blend within the landscape and provide a relaxing retreat from the city," he continues. The dark tones and rich textures of the home have been captured by architectural photographer Eric Petschek. "The residence is chiefly oriented toward the water, and organized around a courtyard. This connection and bringing out the rich, dark materials were priorities in the documentation of this unique Hampton residence," Petschek says.