Name

Project

Makani Eka

Images

Words
Situated on a spectacular verdant site on Hawaii's Big Island, 'Makani Eka' by US studio Walker Warner Architects and Honolulu-based interior design firm Philpotts Interiors is a family compound that merges vernacular architecture with modern designs. Composed of four independent structures, the property has been centered around the desire to host friends and family while maintaining the residents's privacy.
The design of 'Makani's Eka' is inspired by the hut geometry of Hawaii's hale shelters; wooden houses with large pitched roofs thatched with grass or leaves. "The composition of canted steel columns, steep-pitched roofs, and rhomboidal window and door openings represent a contemporary interpretation of early Hawaiian shelters," explains a statement from the firm. The compound draws directly on the arrangement of the Indigenous architecture and comprises four independent structures and a central courtyard. "Old and new ebb and flow through a simple composition of small structures linked by a lush courtyard and a series of walkways and patios," the architects add.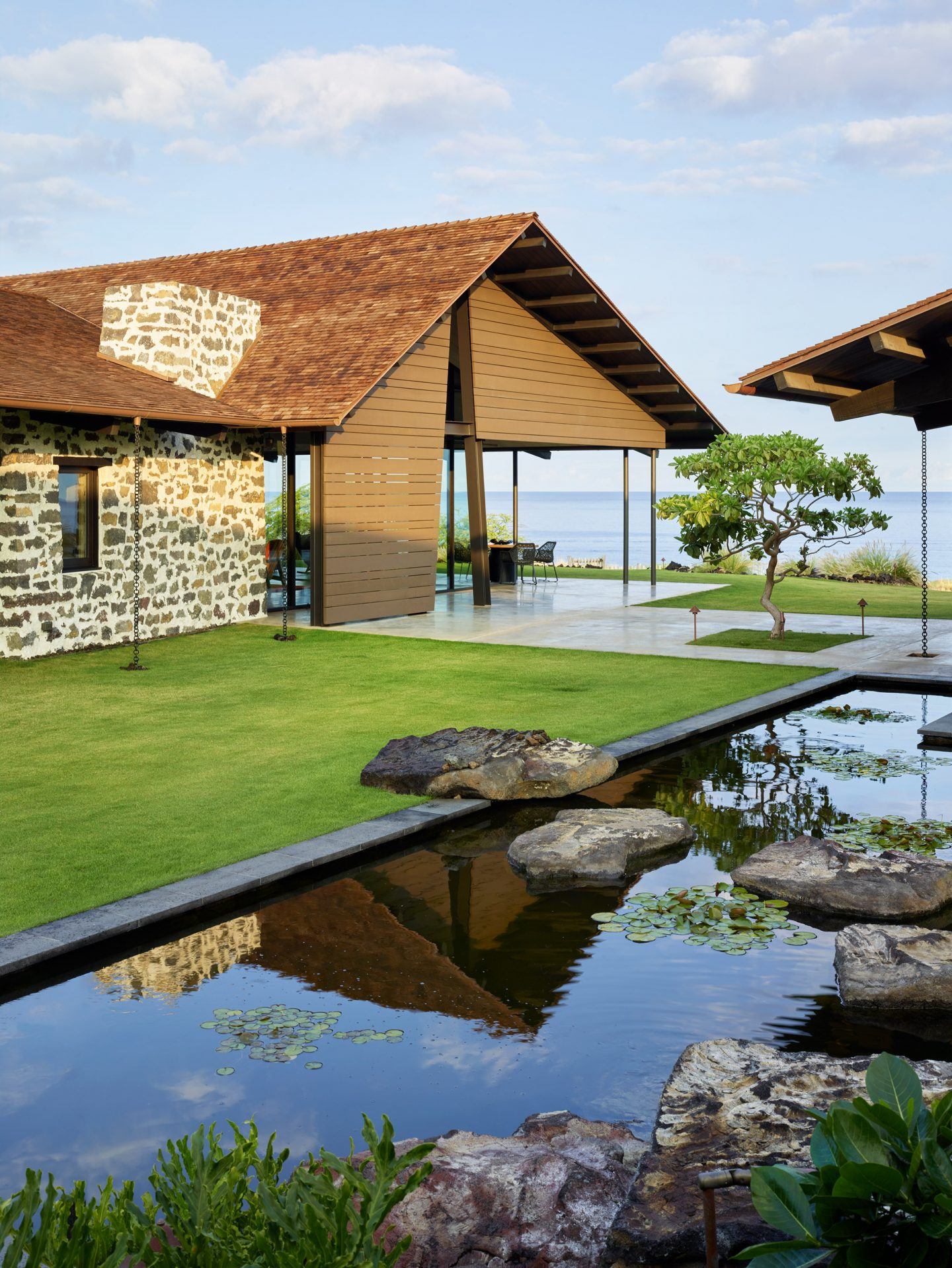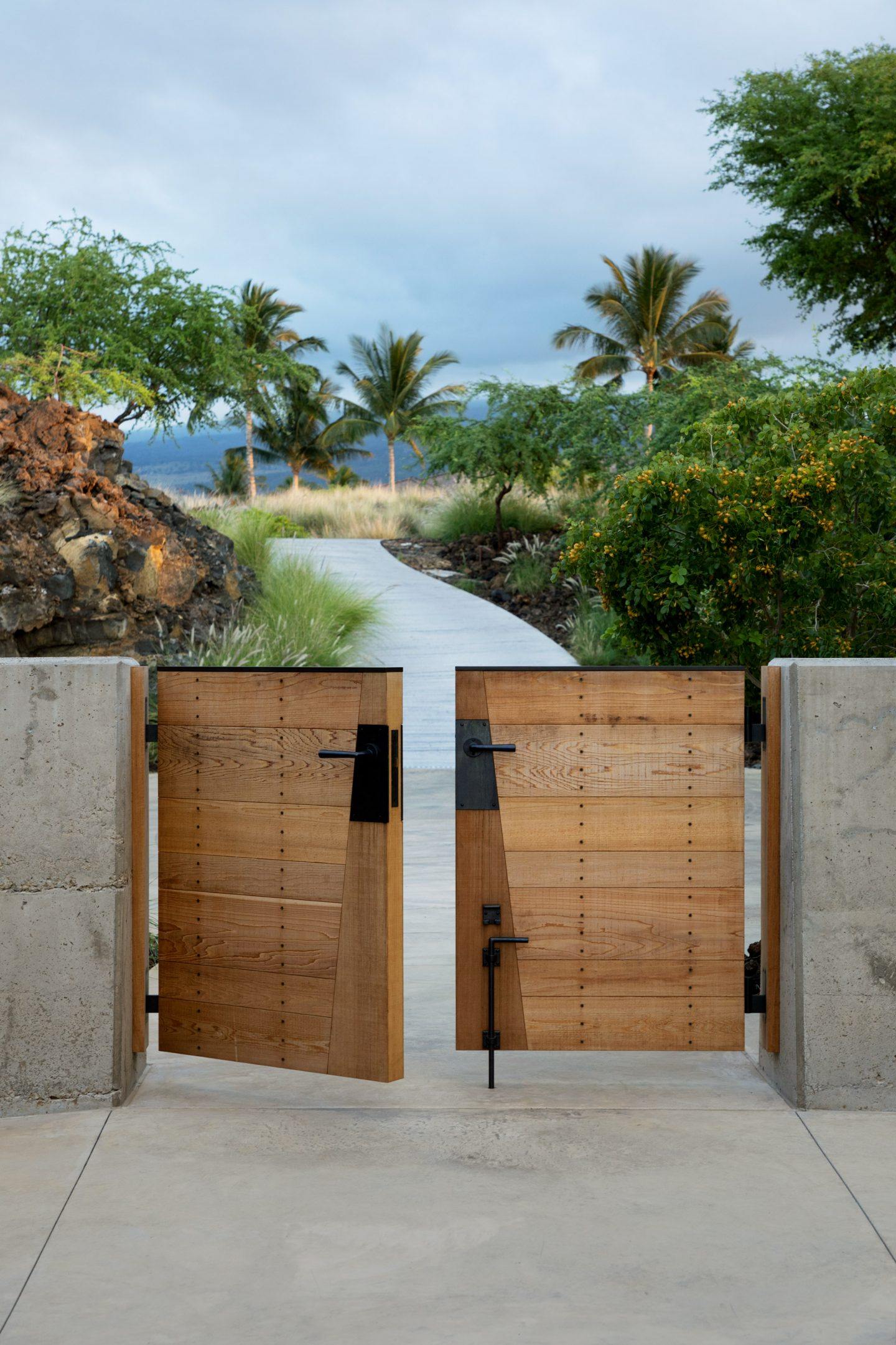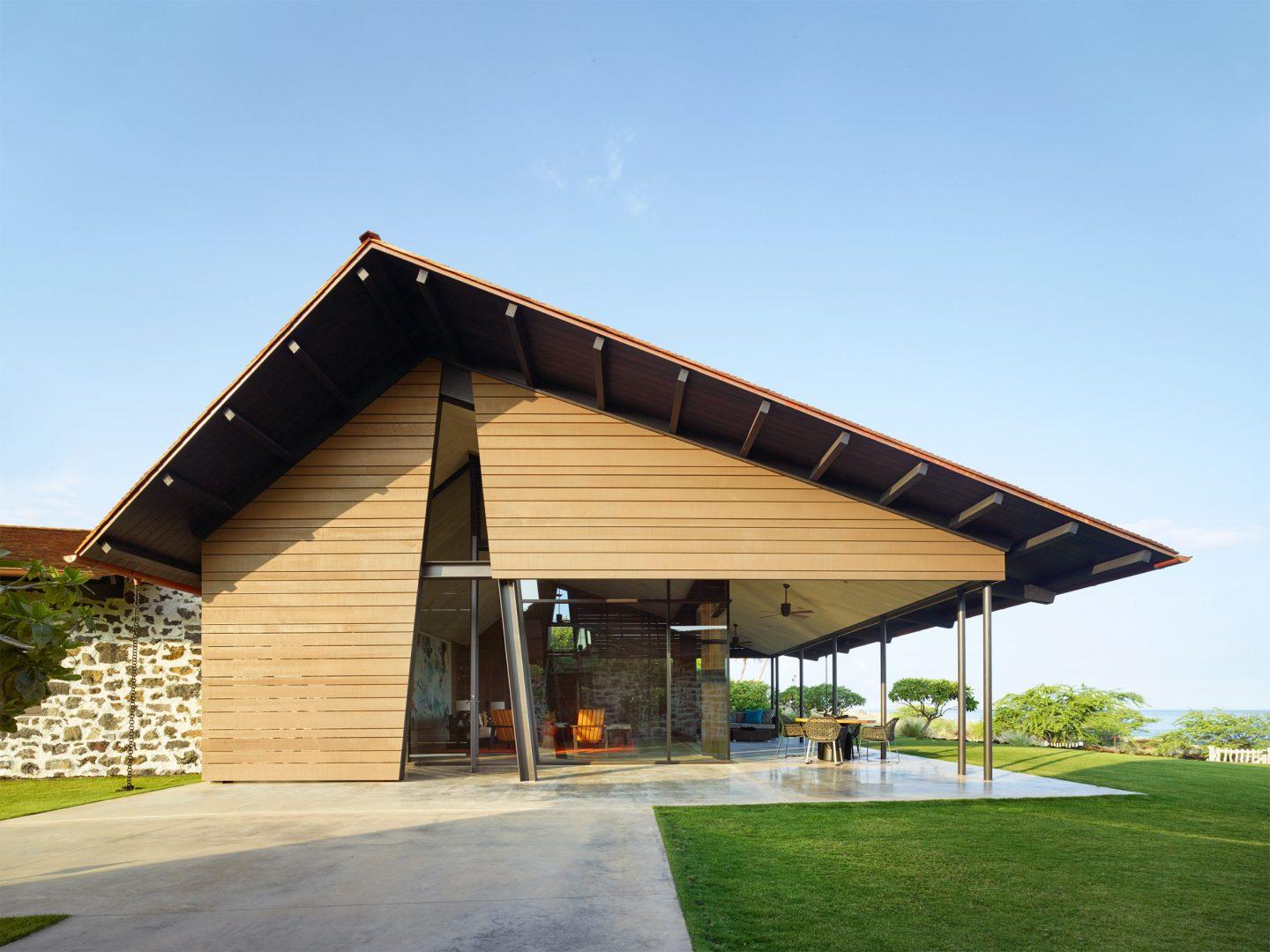 These include a cedar-clad main living pod overlooking the Pacific Ocean, a volume containing a garage and a recreational room, and two supporting structures deeper in the property, housing two guest suites that open onto concrete-walled private courts for additional seclusion. Striking a gentle balance between modernity and tradition, the project combines contemporary forms with local materials: western red cedar wood for cladding and the roof shingles, heavily mortared lava rock for the walls, and stained sapele mahogany for the window frames. Interiors are vibrant in color with tropical accents, flowing seamlessly to the outside and complementing the lush native grasses that surround the property.