Conceived by Stockholm-based firm Jordens Arkitekter, 'Villa Kymmendö' is a striking summer vacation house characterized by a blending of interior and exterior spaces. The minimal glass structure harmonizes with the verdant environment while offering a comfortable and serene retreat.
Located on a privately owned island off Dalarö, in the southern archipelago of Stockholm, the villa stands out amidst rocks and old pines for its clean lines and unique relation to the site. Glass envelops the entire structure with windows stretching around the entire 36 meter property, offering stunning views onto the lagoon and further enhancing the villa's spatial connectivity to the outside. Thanks to its pillar construction, the structure seems to float above the terrain; around it runs a porch with several patios. A smaller guest house, similar in style, lies at a lower level, closer to the dramatic seafront.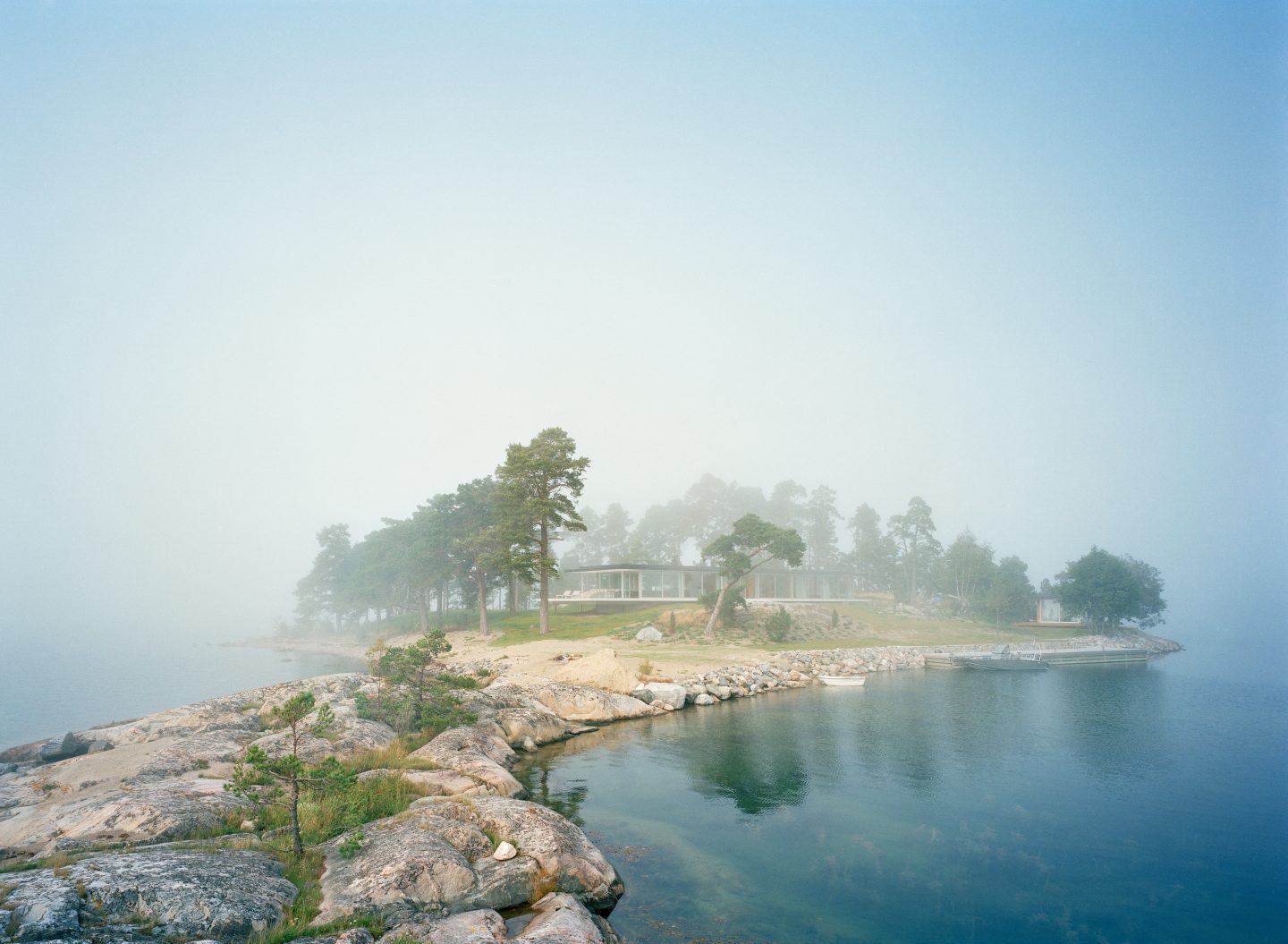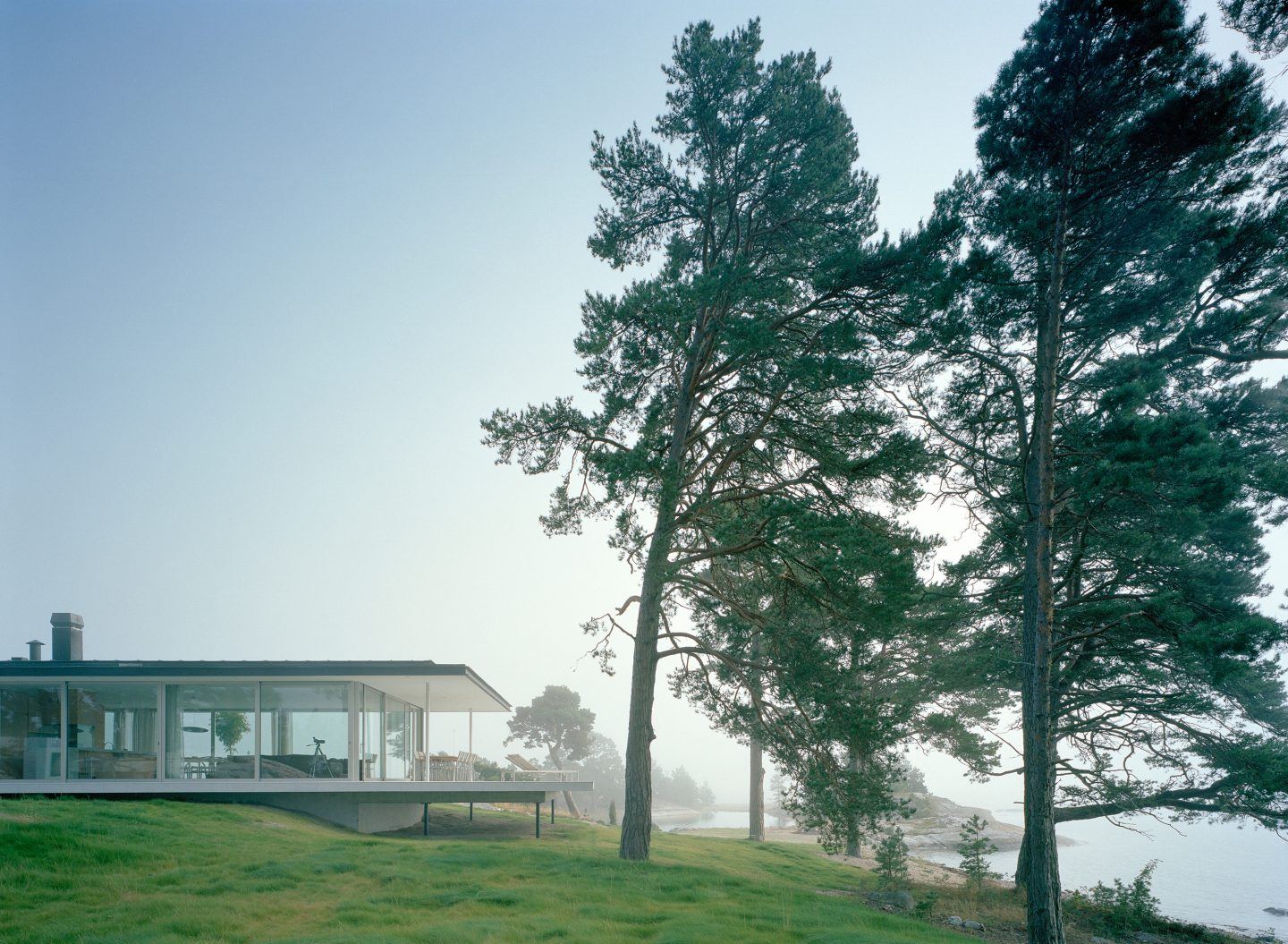 Built for social gathering, 'Villa Kymmendö' features an open plan living area with a living room, dining area, and kitchen with a fireplace. A five-bedroom covered core provides retreat, while a laundry room, a technical room, a storage room, and a large family room occupy the more private basement floor. The firm used only a selected number of materials throughout the house—glass, Gotland limestone, Oregon pine, and twig-free American pine. "The materials have been given different treatments, which gives the villa a subtle variation," explains a statement from the firm.