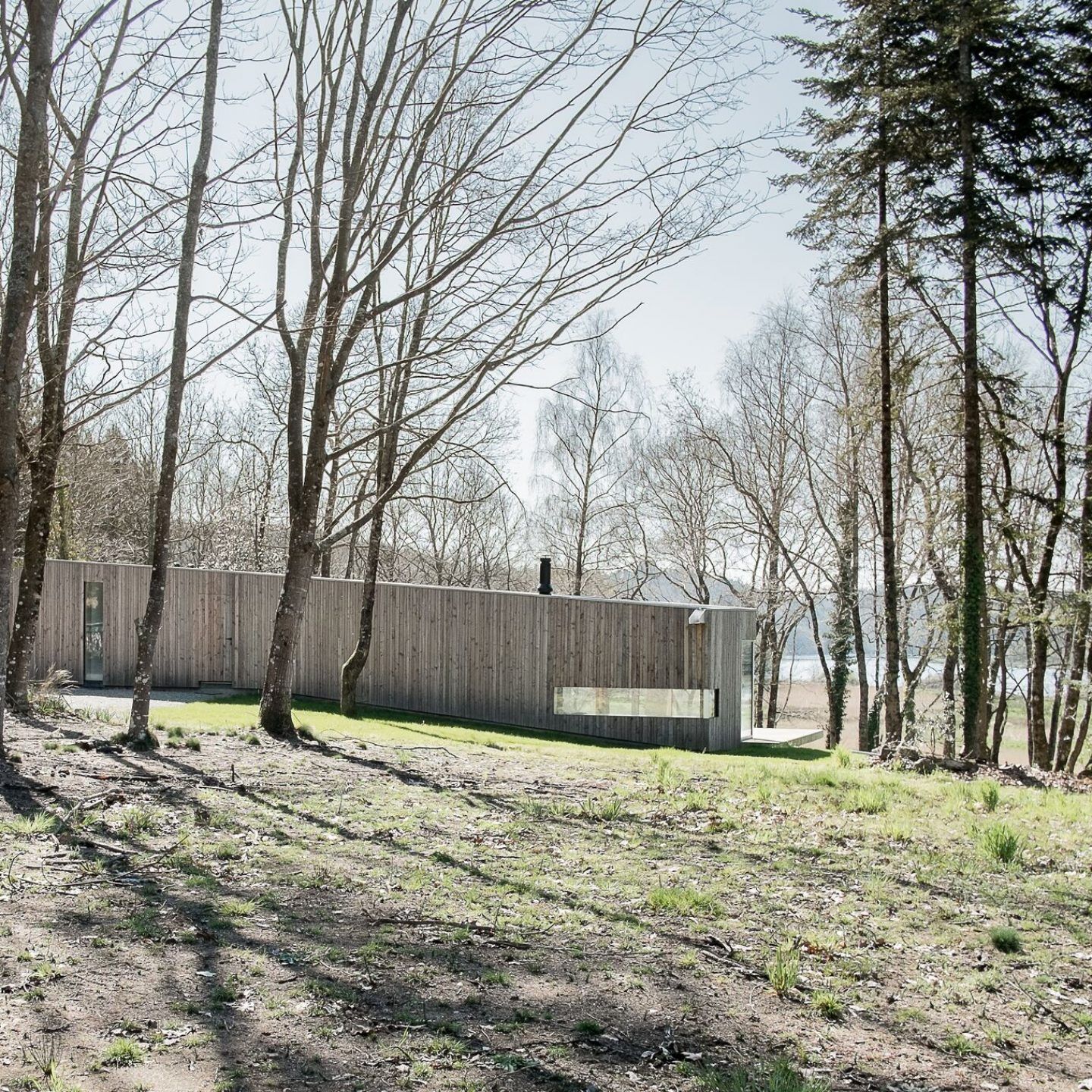 Atelier Mima's Timber Holiday Home Serves As A Relaxed Retreat In The French Countryside
The French studio Atelier Mima has designed 'JJ&S.M House', a quaint holiday home clad entirely in timber, located in a secluded valley with private access to the Vilaine river in the north-west of France.
The architects describe the home as a "mass of wood blending with the surrounding tones." The angular residence follows the slope of the terrain down towards the river, which creates a split-level layout inside, dividing the home into two zones. On the lower part of the layout, the kitchen and living areas open out to a large platform to be used as a terrace, encouraging outdoor living in the summer. The upper level houses two double bedrooms linked by a bathroom, with sliding wooden doors that enable separation of the spaces. A wood-burning stove provides warmth for winter getaways; placed on top of a multi-purpose wooden platform that can be used as both a bench and bookshelf. This is one of a number of pieces that the architects designed to have multiple functions, in order to make the most of the 90-square-meter floor plan. Full-height windows provide uninterrupted views of the woods and river ahead, and enable the space to open fully to the outdoors, serving as a relaxed nature retreat for its inhabitants.