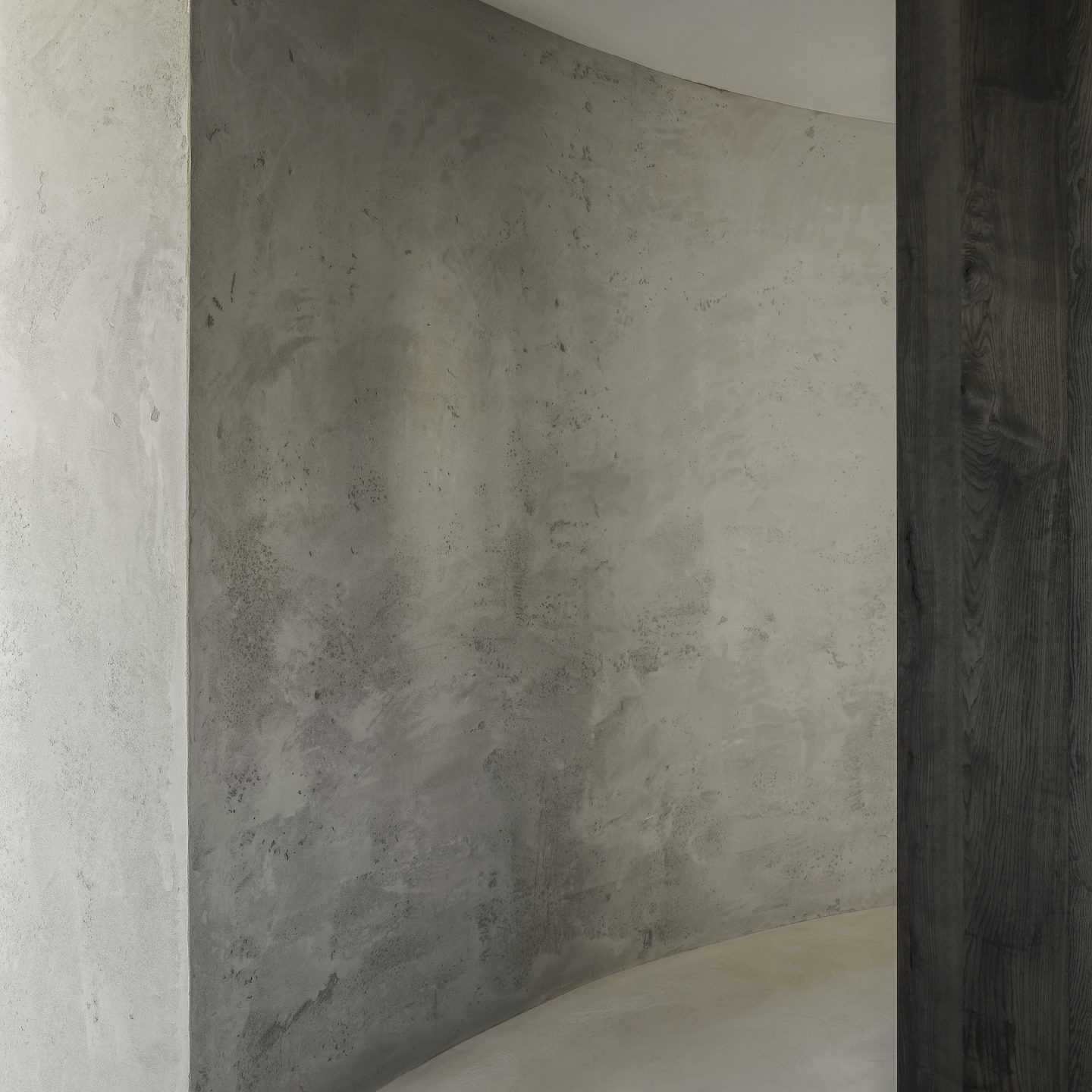 Arjaan De Feyter Brings Minimalist Purity To A Converted Industrial Distillery
Belgian interior-architect Arjaan De Feyter has designed 'Silo Apartment', a unique residence located in Kanaal—a multi-purpose renovation project by The Axel Vervoordt Company.
The Kanaal development, located just outside of Antwerp along the Albert canal, is a 55,000 square meter site which once served as a malting distillery. With the renovation completed in 2017, it is now home to artist studios, organic food markets, and residential apartments. Perhaps the most alluring feature of the development, is the eight distinctive silos—formerly used for storing grain—which have now been converted by architect Stéphane Beel into bespoke apartments.
For Arjaan De Feyter, the opportunity to design the interior of one of these apartments was a unique challenge to be embraced. In beginning the project, De Feyter and his team experimented with numerous layouts for the property, aiming to preserve the original structure whilst finding the right balance of continuity, functionality, and space. Approaching the unusual footprint of the building was no small task; whilst circles are known to be exceptionally pleasing to the human eye, the experience of physically being within such a bold shape can result in feelings of confusion and unease. Paying thoughtful attention to this, the interior has been masterfully re-worked with minimal intervention—just two new walls were installed to direct the flow of the apartment, coupled with the use of curtains to form the clever separation of space. De Feyter worked in close collaboration with the owners throughout the project, accompanying them to workshops and studio visits to source materials. Warm tones and textural details are repeated throughout the apartment, providing a satisfying visual flow akin to that of the circle itself. De Feyter has crafted a distinctly industrial aesthetic whilst retaining a relaxed continuity throughout.