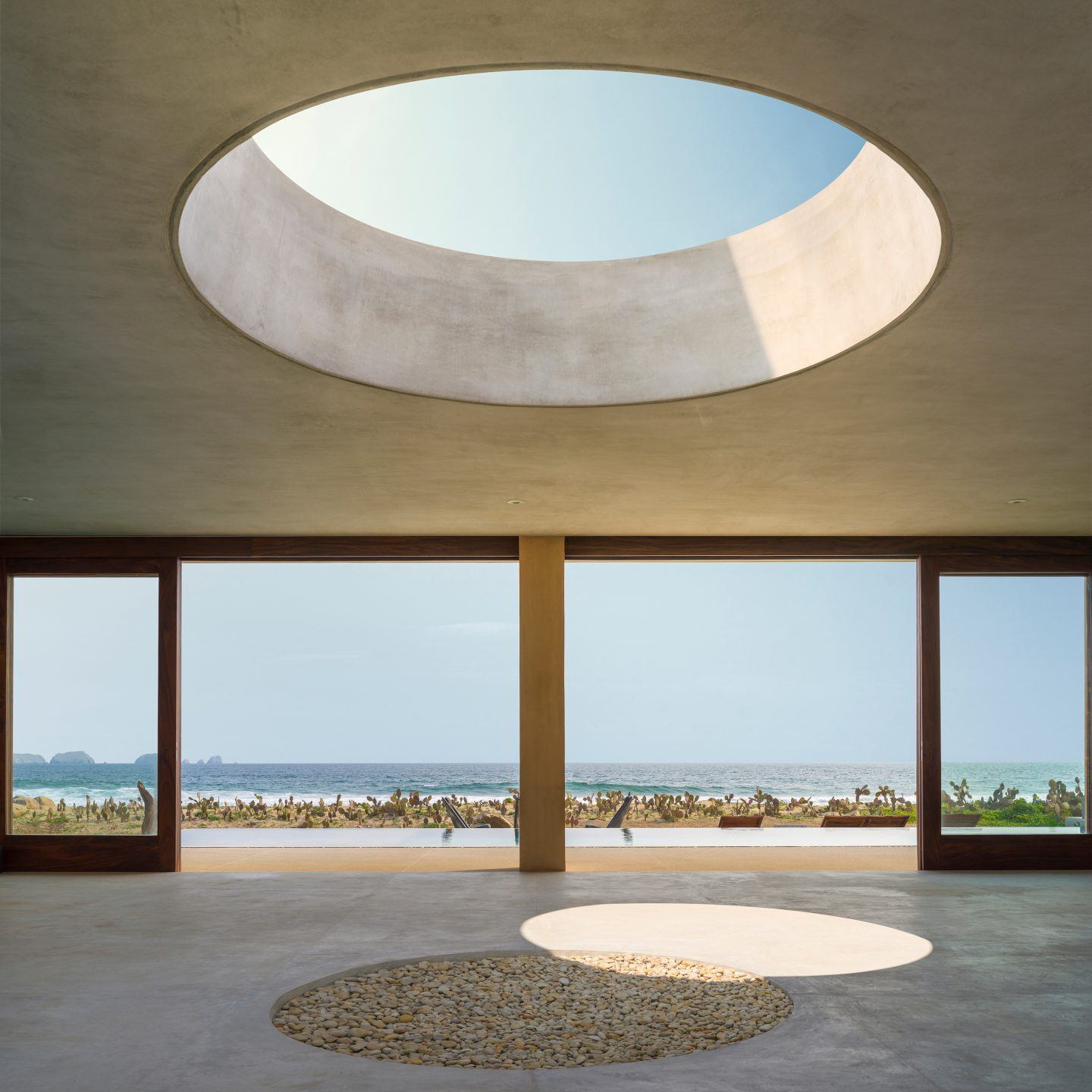 Architectural Project Lyons Garden House Invites You To Soak In The Sweeping Beauty Of The Ocean
Mexico City-based studio Co Lateral's recent project 'Lyons Garden House' is a stunning residential establishment that boasts peaceful arrangements and provides a magnificent prospect of the Pacific Ocean.
Elegantly positioned on Playa Blanca Zihuatanjeo, on the southwestern coast of Mexico, 'Lyons Garden House' is an emblem of modern architecture exploring spatial experience through light, straight lines, and an extraordinary seascape. Inspired by the vernacular courtyard-style architecture of Mexico, the residential building is designed around a central garden—the heart piece of the project and a sculptural element in itself—and oriented to views of the ocean. Hallways with concrete columns and arches connect the many living spaces—two bedrooms, a studio, a media room, a meditation room, and an observatory deck. A sense of play with light and shadow is prominent in the interior spaces, with passageways and windows letting in ample lighting and enabling a contemplation of both sea and garden. The L-shaped concrete pool is an architectural gem and a treat for the eye, giving rise to spectacular views of the sandy beach while connecting the outdoors with the indoors.
Co Lateral wanted the entire living establishment to be effortlessly integrated with the surrounding landscape. The concrete structures and architectural frames of the house are made from a unique mix of local red clay. The resulting soft color hues resemble the typical tones of the region and enable the architecture to become an almost undetectable element within the natural environment of Zihuatanejo. 'Lyons Garden House' goes beyond the strictly functional; it seeks a connection with nature and extends an invitation to contemplate peace; to savour the here and now.