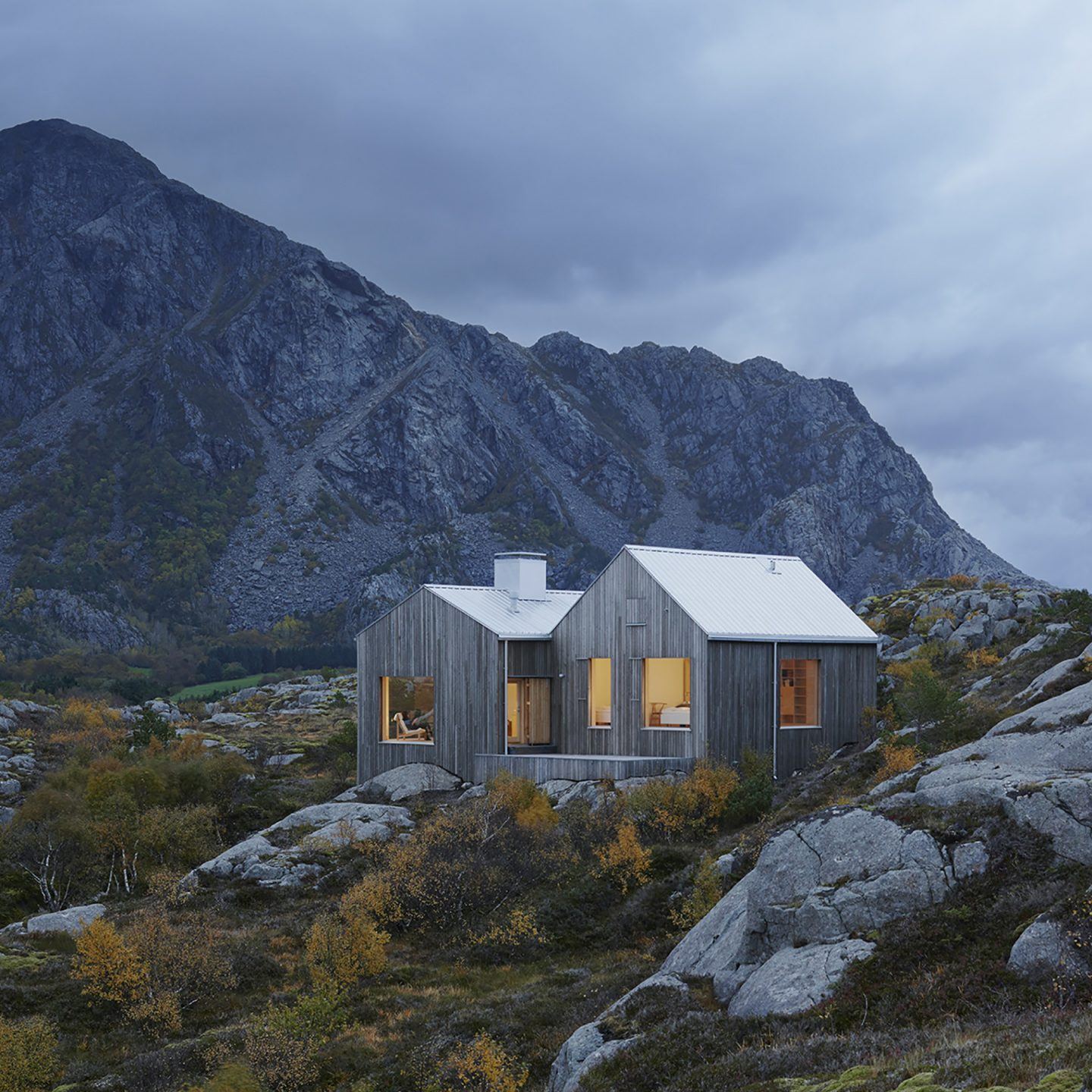 Kolman Boye's Contemporary Naust Is Situated On A Remote Island In The Norwegian Archipelago
Not far from the arctic circle on an island in the Norwegian Archipelago is the 'Vega Cottage', a wooden cabin designed by Kolman Boye that draws its architectural character from the traditional boathouses of Norway.
The cottage sits beneath a granite shoulder on an uneven rocky outcrop overlooking the water. "The site is distinctive for its grand and harsh northern landscape", the architects explain, "with wide panoramas of the Norwegian Sea and the jagged mountains rising from it." Drawing inspiration from a collection of Naust—traditional seaside huts—that sit just beyond the plot by the shoreline, the vertical board cottage navigates the dramatic landscape and its precarious weather with ease. "We have aimed to build a contemporary Naust with an unpretentious presence and a distinctive character", say the architects.
The house sits across two levels; the upper contains bedrooms and a family area, whilst the lower is a large open-plan space structured around a stone hearth. The home is literally embedded within nature, and the positioning of the windows allows it to feel doubly so—with fenestration offering three distinct views from the interior: of the mountain, the sea and of the bedrock surrounds.
The interior is finished simply, with linseed oil painted pine and untreated birch skirting boards, and comfortable but uncomplicated furnishings; for the architects "good buildings engender the refinement of everyday life, having a curious, evocative and empathetic nature". Their achievement of such a curious, evocative and empathetic space, is further emphasized in this paragraph that concludes their statement about the project: "Upon completion of the house the clients' father, who spent his childhood in the close vicinity, visited the cottage. Being able to sit down—for the first time—sheltered from the elements; he stayed seated for several hours silently observing the ever-changing light over the sea."