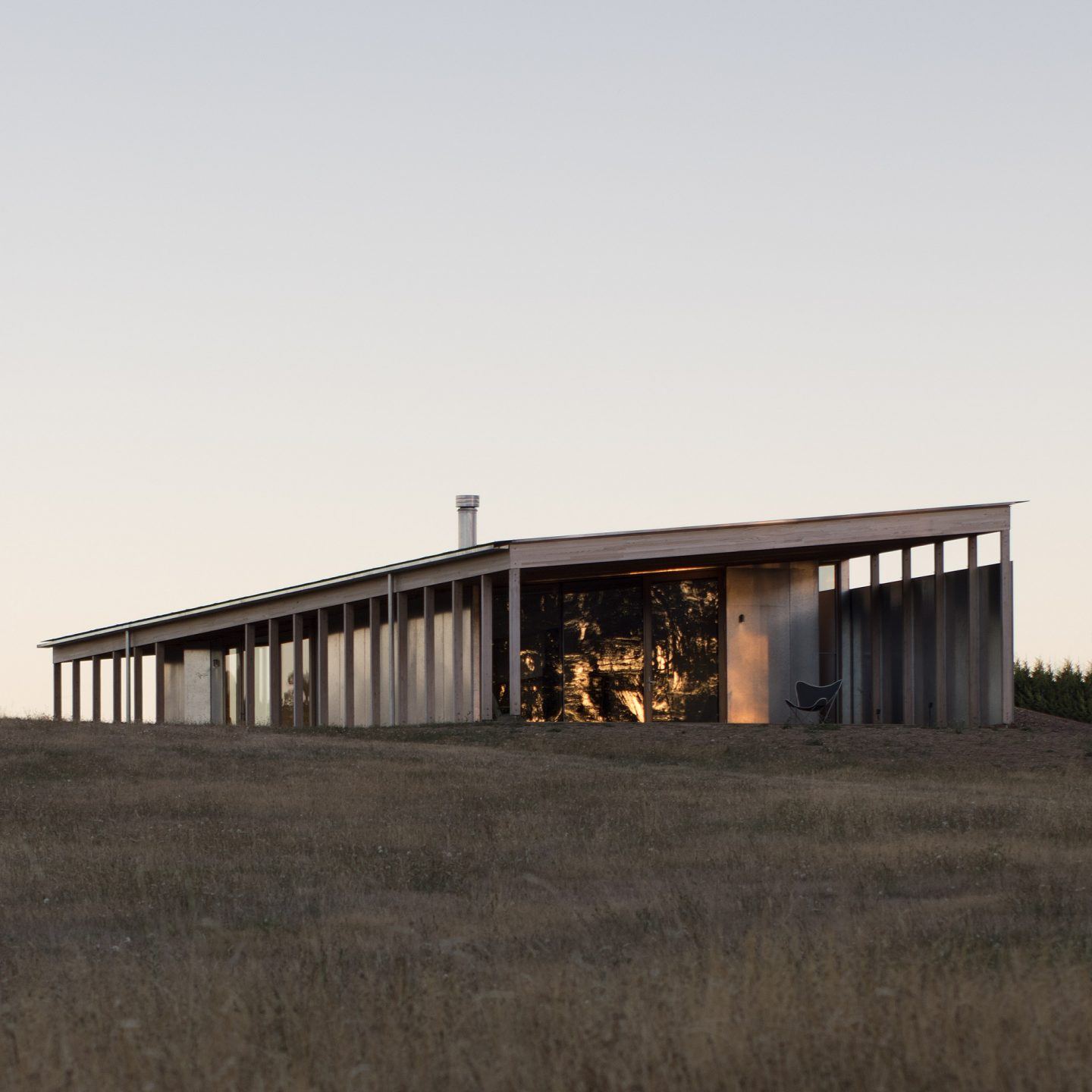 This Metal-Clad Home Was Inspired By The Traditional Hay Sheds Of Rural Australia
Lovell Burton Architects has designed a home for creatives seeking a "tree-change" from the chaos of Melbourne to the quiet of the Australian countryside.
The 'Springhill House' was created for a couple—an art director and a writer—seeking a little bit of inland magic. "The dwelling is part of a larger project of reimagining and revitalizing an under-worked paddock into a place of habitation, connection, and reflection", the architects explain. The 120 square meter home is an exercise in artful restraint; taking its design cues from the traditional hay sheds of rural Australia, the building feels at home amongst the hay bales. "These stoic silhouettes, roofed yet open on all sides, are borne through farming conventions and rational necessity", Lovell and Burton explain. "For the client, this approach conjured memories of her childhood home on the plains of western Queensland".
Drawing upon the pragmatism of such functional structures, simple material choices were made for the build. The 'Springhill House' has been constructed from wood and concrete, and then clad in galvanized metal sheets for weather protection. The steel exterior remains unadorned, its slightly-matt appearance opaquely mirroring the surrounding field and sky. Like a traditional shed, the dwelling's roof extends beyond the internal frame, sheltering the blackwood verandah that skirts the perimeter of the building.
Inside, a traditional floor plan has been waived in favor of multi-purpose spaces that overlap. The northern end of the building is occupied by living spaces that overlook the granite outcrop, with large windows that the architects explain "harness the warmth of the winter sun". This area can be divided into two using a curtain; with the second space intended as a bedroom or a quiet sitting room. The main bedroom is positioned perfectly for watching the sun rise at the east end of the house. At the center stands the kitchen, bathroom, and laundry; which actively separate the living areas from the workspace to the rear.
As with the exterior, the interior is thoughtfully pared-back; clean lines dominate the space and allow burnished concrete, birchwood joinery, porcelain tiles, and stainless steel fittings to take center stage: "The understated design provides the opportunity to imbue the space with their own histories and experiences", the architects conclude.