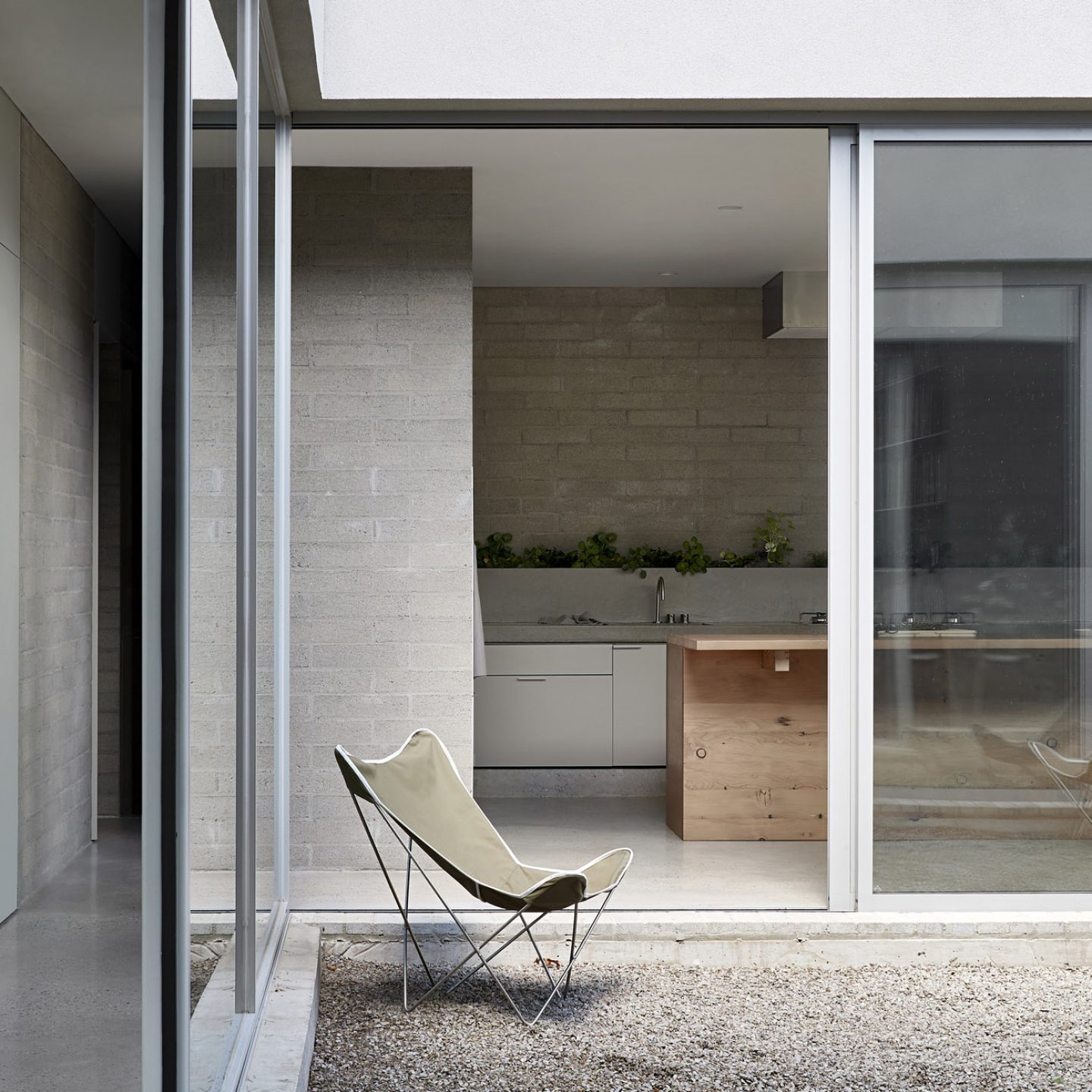 Ruxton Rise Residence By Studiofour Carries A Unique Sense Of Intimacy And Wellbeing
Designed with a strong ethos of family and community in mind, 'Ruxton Rise Residence' by Australian firm studiofour is a tranquil modern home in Melbourne's suburbs with a special emphasis on introspection and connection with nature.
"The design for the Ruxton Rise Residence is approached as a contemporary take on the Beaumaris mid-century modern home, responding to the home's unique sense of place and its richt architectural history," explains the firm. The grey-brick home sits on a greenfield site in Beaumaris, an affluent suburb of Melbourne known for its mid-century properties, tucked away from street view in a natural slope. The residence is built around a central open-air courtyard dotted with olive trees; a calming haven intended to be an additional room for guests to interact, listen to music, read, reflect, or simply enjoy the afternoon sun. Boarded by a series of expansive glass panels, the courtyard acts as an extension of each of the internal living spaces it borders, allowing for a visual connection between them. The surrounding floor plan has an emphasis on communal spaces, and is designed to foster meaningful relationships with the family and visitors.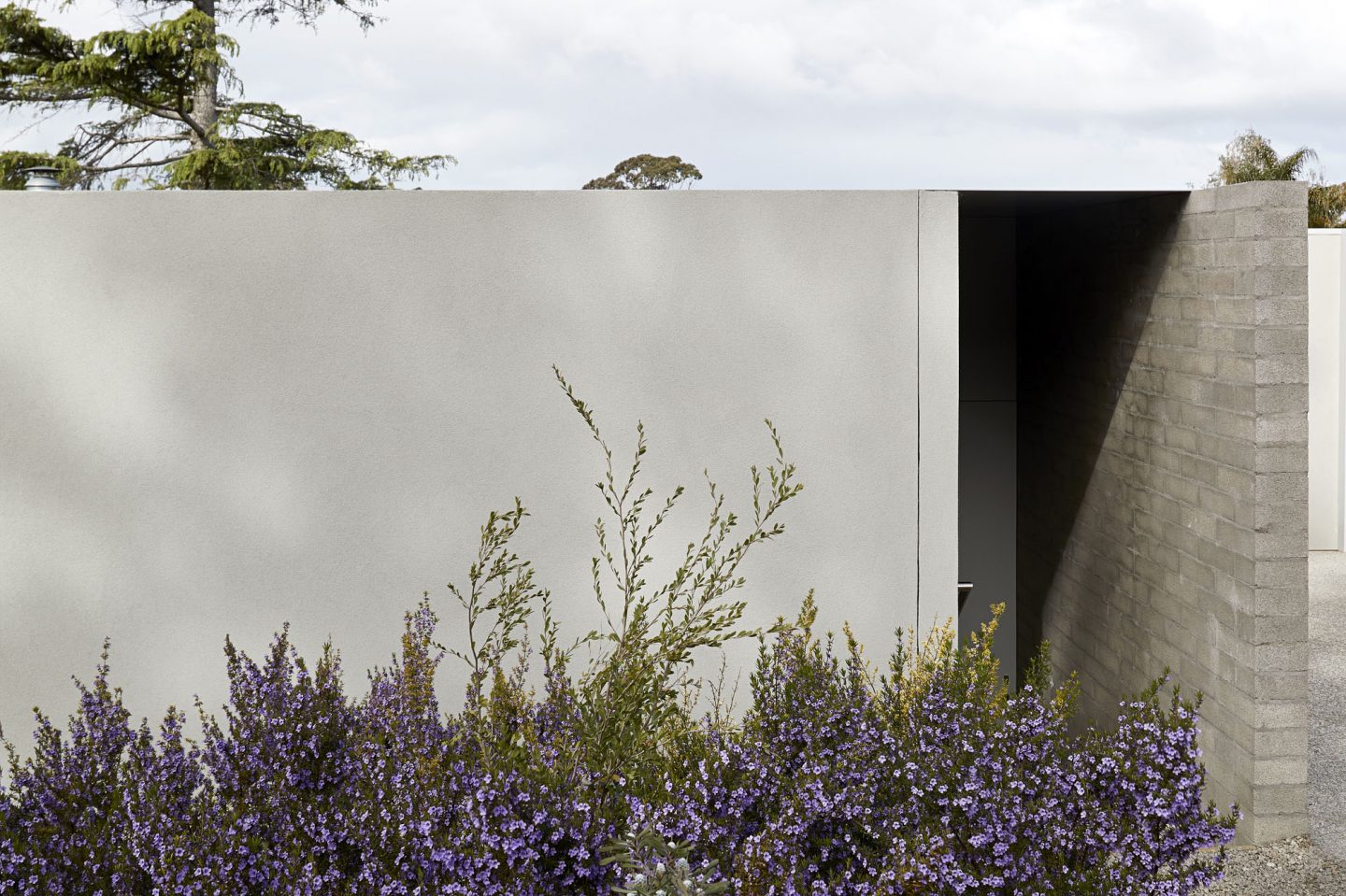 "The design is led by the fundamental principle that simplicity enables idleness," explains the firm. Stripped of unnecessary details with the goal of a minimal living, 'Ruxton Rise Residence' embraces unpretentiousness through an austere palette and pared-back interiors in all of its living areas and sleeping quarters. The inclusion of nature further enhances the sense of intimacy, providing a calming effect that permeates through the entire residence. In addition to fostering a connection with the landscape, the house honors healthy living through passive design principles, such as authentic natural materials and construction techniques that emphasize wellness, while contributing to a sustainable environment.