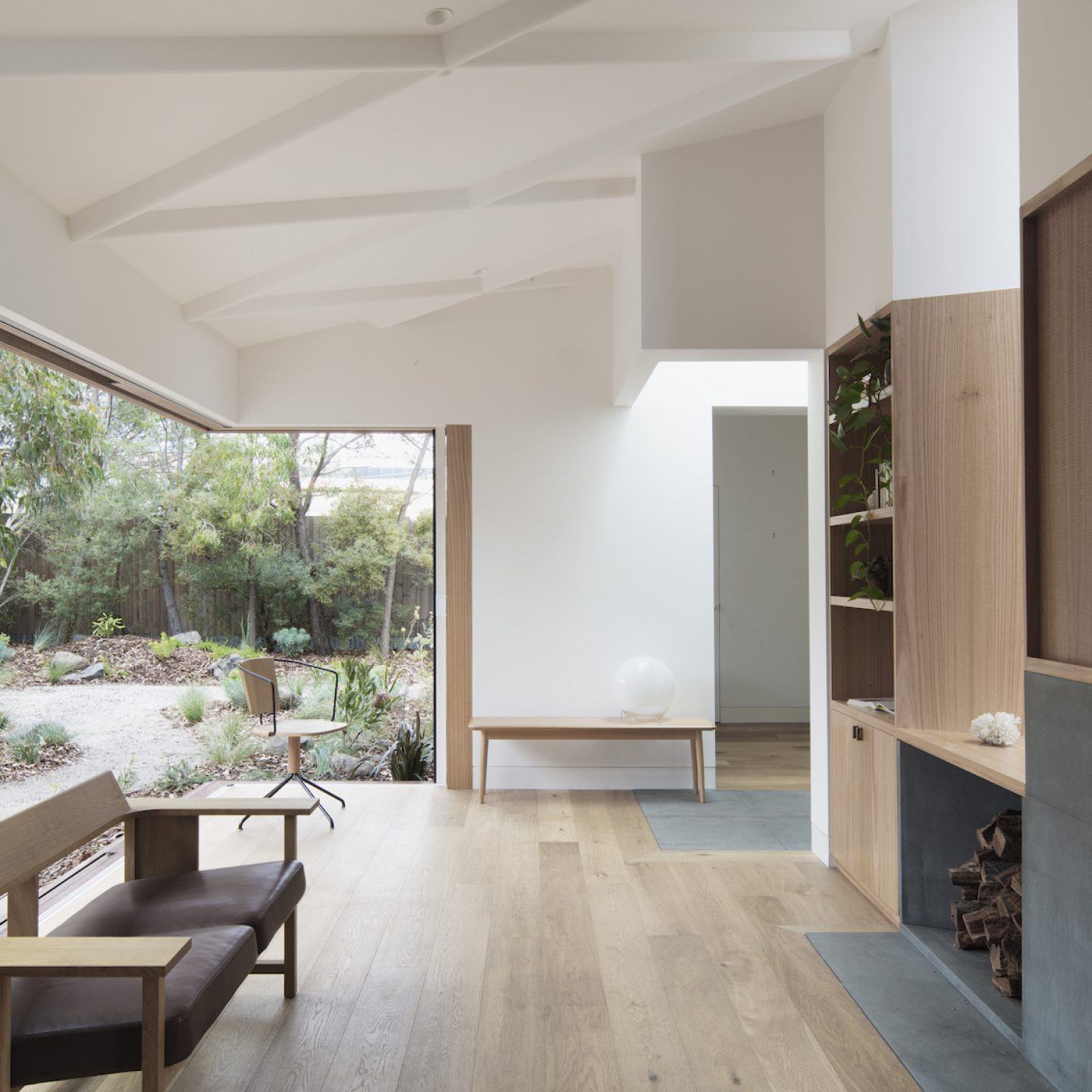 Winwood McKenzie's Contemporary Extension Of A Melbourne Home Has A Mid-Century Twist
Winwood McKenzie Architects has completed a new living and study space for an existing home in the Melbourne suburb of Brunswick. Cozy but open, the renovation has been finished in local materials and opens onto a landscaped garden filled with native Australian plants.
In designing the extension, the architects took into account both the heritage of the Victorian cottage they were renovating and the needs of their client, a scientist with two dogs. The result is a contemporary meets mid-century space that has room for both work and play. There is a study that sits in a semi-enclosed nook overlooking the garden, and a lounge area that directly opens onto the green of the yard. The Melbourne-based architects have artfully navigated the relationship between such opposing forces; there feels no strain between the old and new, inside and outside, or private and social spaces.