How do you uncover Greek charms while basking in the sun? How do you soak up architectural, archaeological, and natural wonders, without compromising on relaxation time? Casa Cook Samos, the latest design-led boutique hotel to land on the Greek island of Samos, tackles these very questions with culinary adventures, outstanding experiences, and a series of beautifully designed spaces that merge a local feel with a sophisticated aesthetic appeal and modern luxe.
The birthplace of the father of mathematics, Pythagoras, and of Greek Goddess Hera, Samos is an island blessed with century-old beauty, rich in geography, culture, and history. Relatively undisturbed by the madding crowds that arrive to the Aegean Archipelago each summer, it is known for its off-the-beaten-track allure, serene summer aura, and natural spectacles—from its villages with cobble-stone alleys and quaint churches, to its spellbinding waterfalls and rolling hills spilling down onto the pristine waters off its coastline. Casa Cook Samos brings a new exciting hint of life to the island shoresYet, as of May 2022, Casa Cook Samos has been stealing the scene. Perched on a stunning pebble beach among lush beauty, the latest addition to the lifestyle hotel collection of boutique hideaways 'Casa Cook', has brought a new exciting hint of life to the island shores, with its architectural distinctiveness and feel-good cosmopolitan vibe. Bewitchingly encompassing all the delights of the renowned resort brand—from the laid-back luxury to the culture of community—and offering a dash of truly quintessential Greek charm, it is the new go-to destination in the Aegean. Being true Casa Cook aficionados, we had no choice but to personally visit this little piece of paradise ourselves.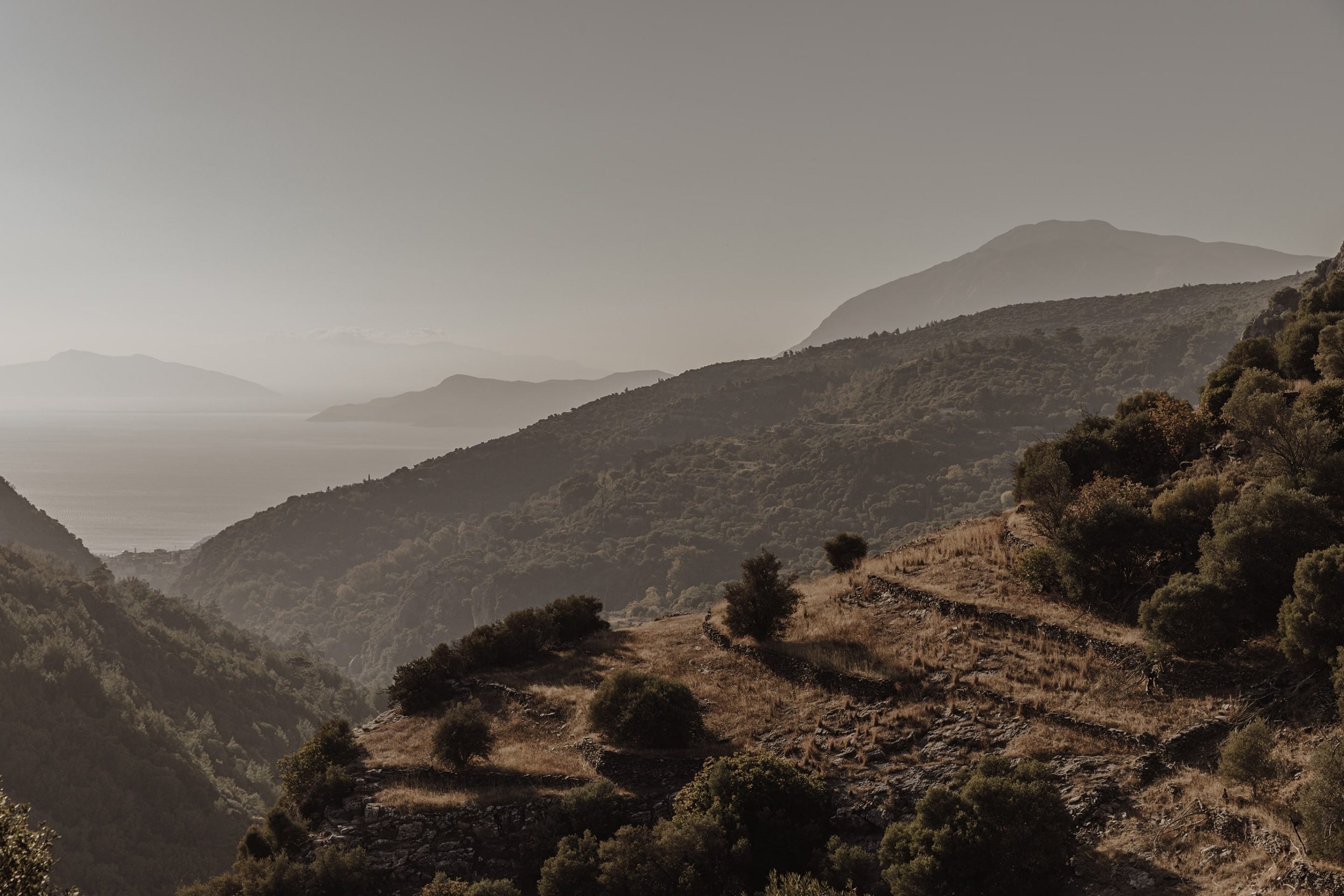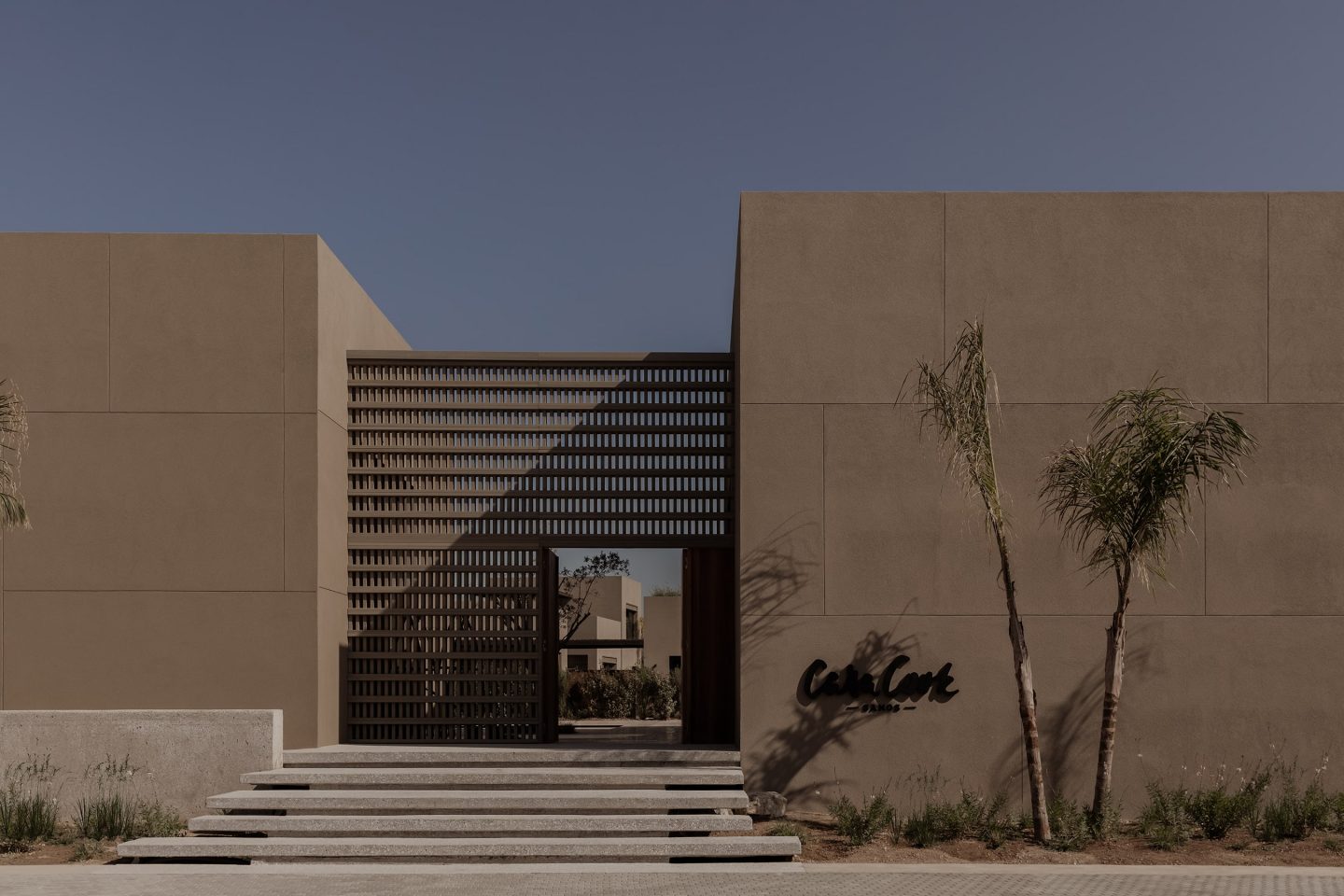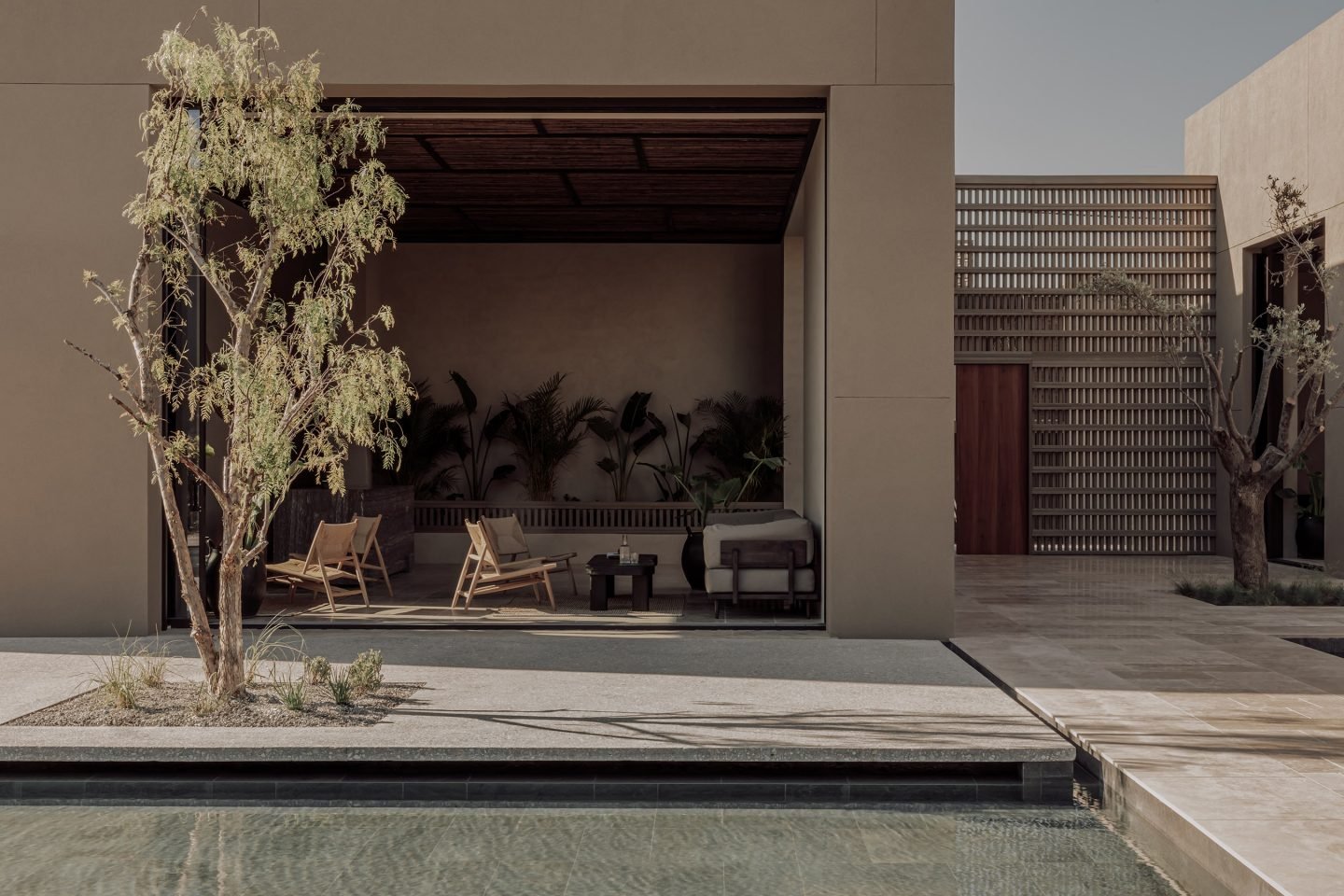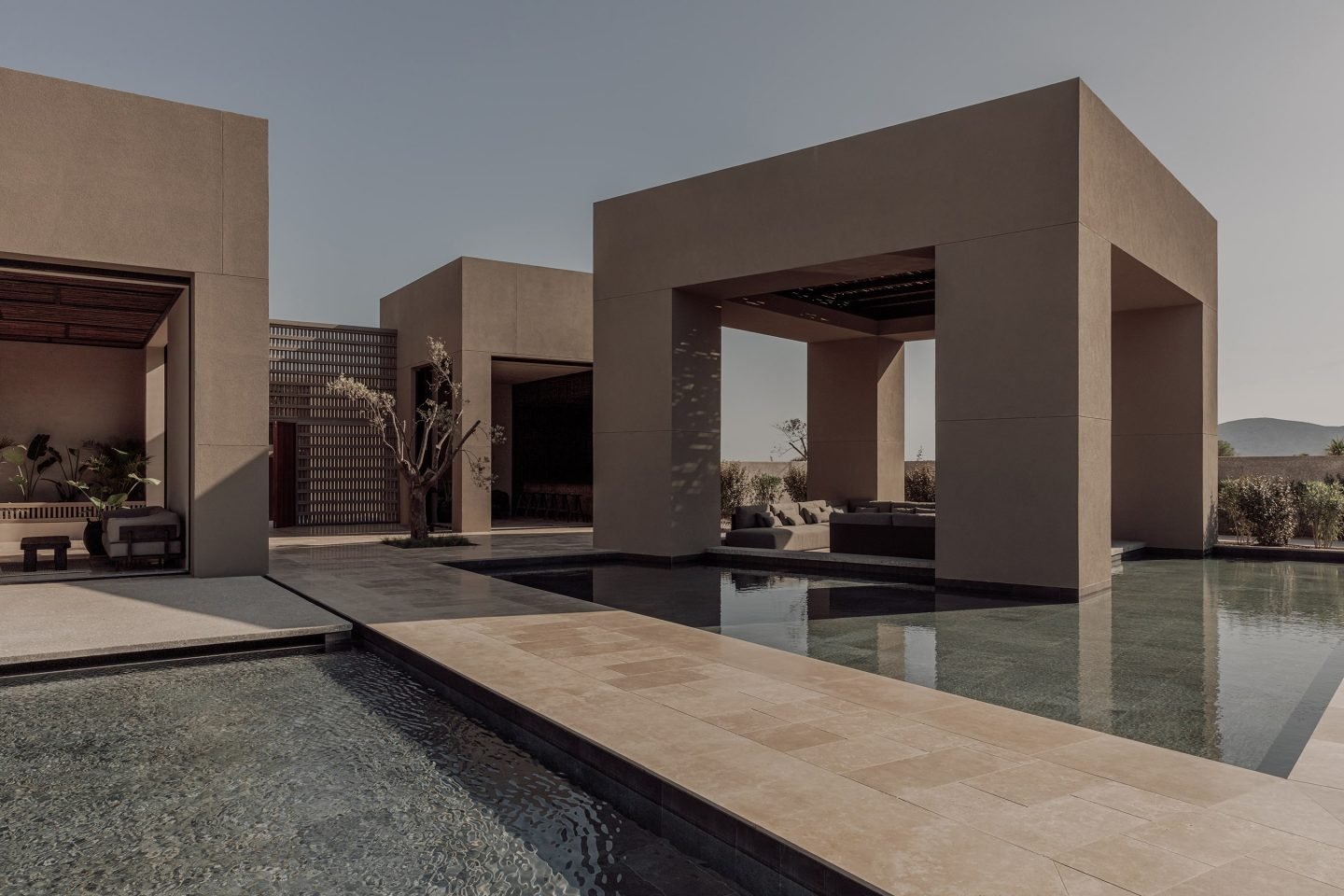 Upon entering Casa Cook Samos, you are immediately bewildered, yet drawn in, by its staggering architecture. Completed by Athens-based architecture and design firm Block722—a deft hand at balancing warmth and minimalism, rawness and refinement—the complex expands as a series of simple, clean-lined and flat-roofed buildings, organized in succession and connected by pathways. The hotel nods to its surroundings, echoing the colors of the land Drawing on the ethereal energy of the island, the retreat nods to its surroundings, echoing the colors of the land in a soothing palette of beiges and grays. Built using predominantly local construction and grouped around six large swimming pools, its design is inspired by the traditional Greek houses of Kamares found in Samian villages. Conceived like town centers, the sun-soaked pools and their islands become the beating hearts of each neighborhood, serving as intimate shared spaces in which the hotel guests can meet and mingle on plush sun loungers—an intriguing and somewhat unexpected feature for an adult-only hotel, but one used to great effect.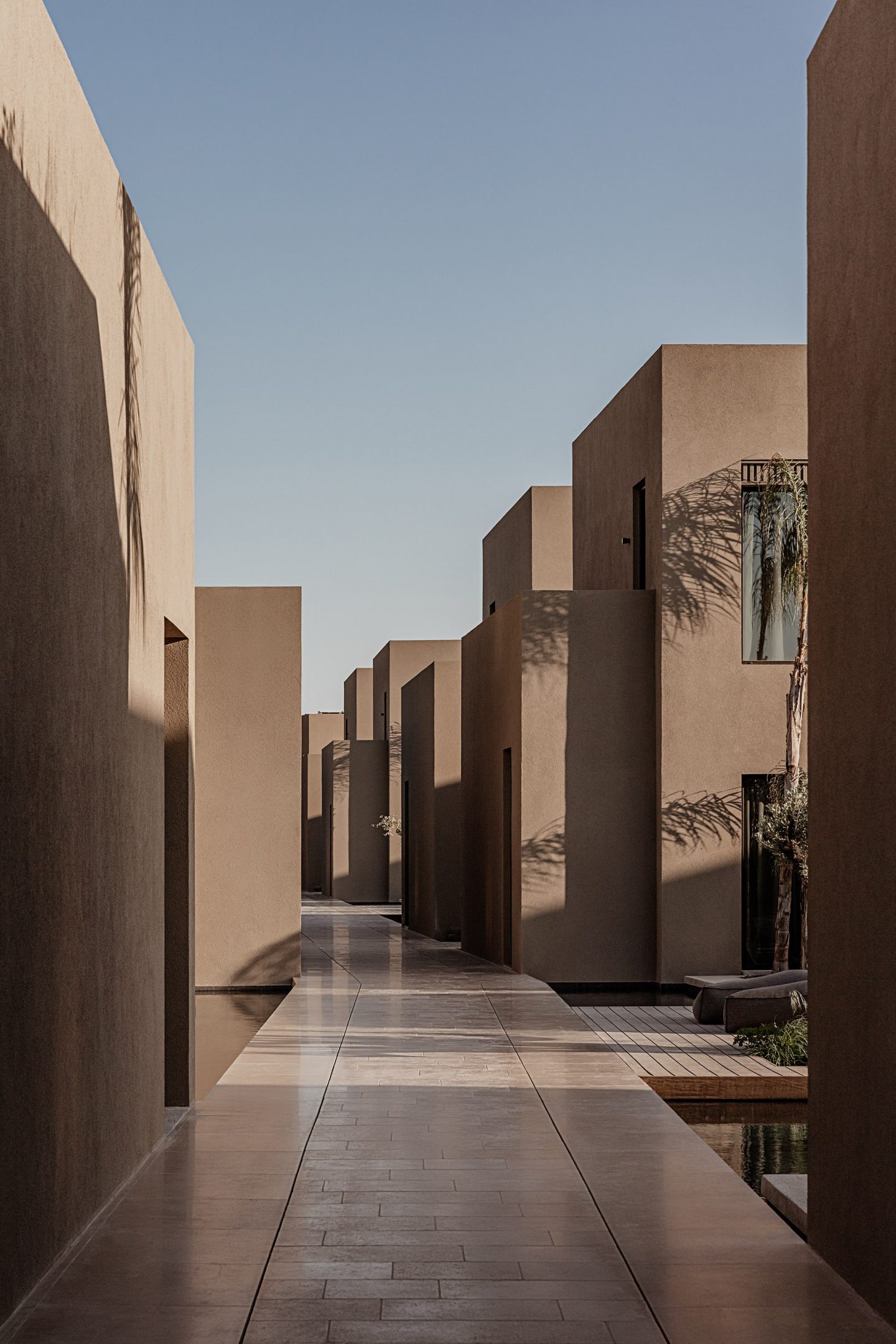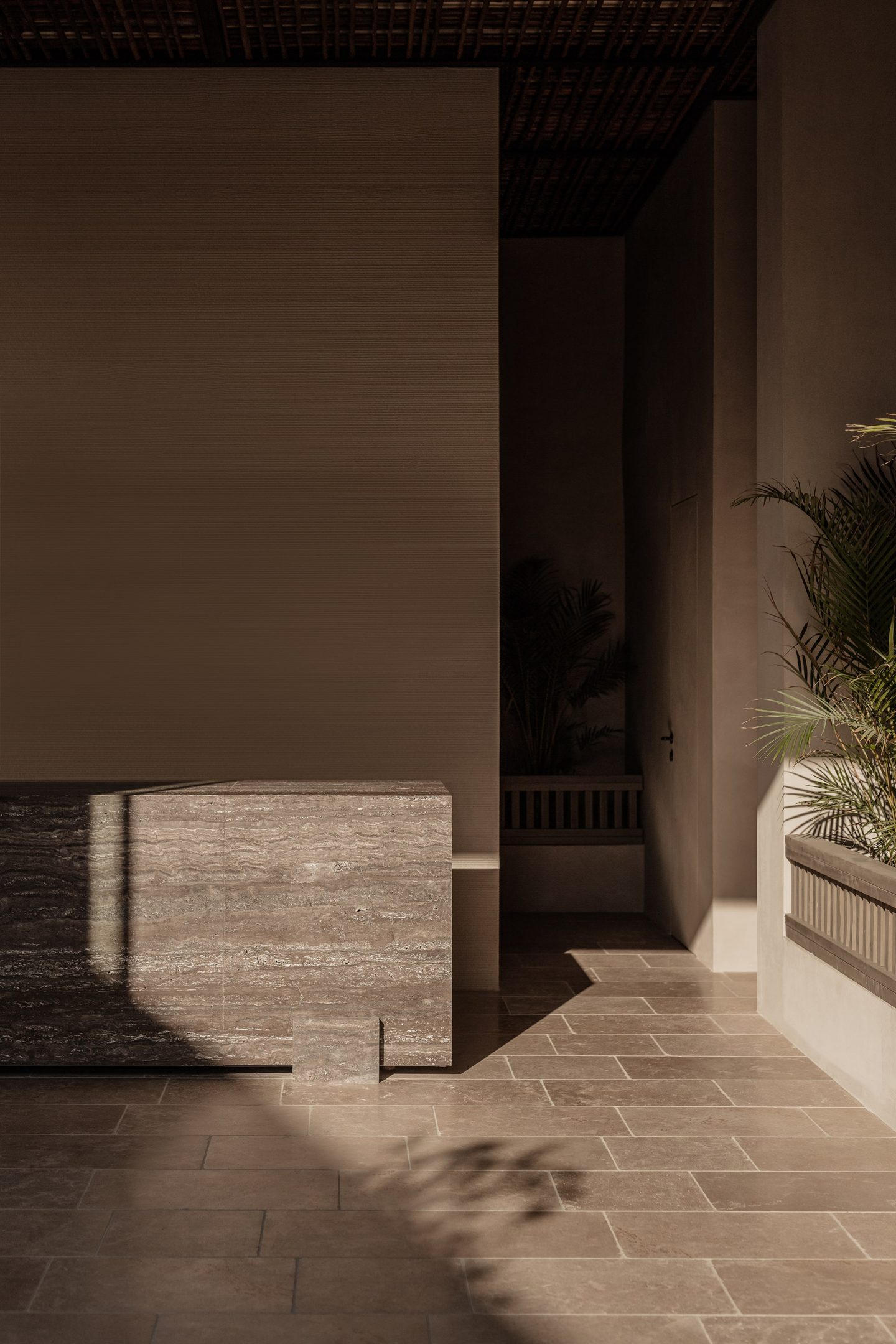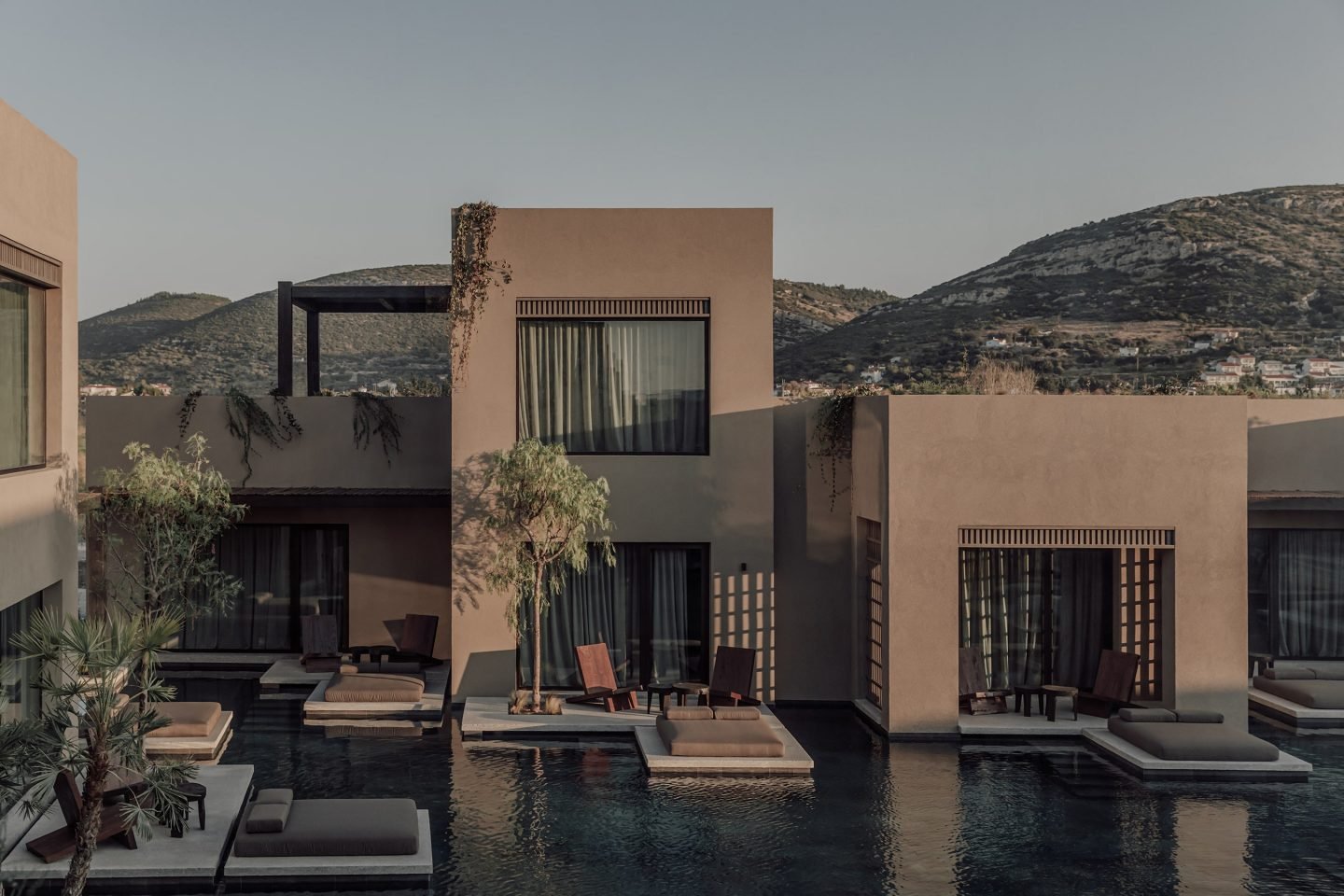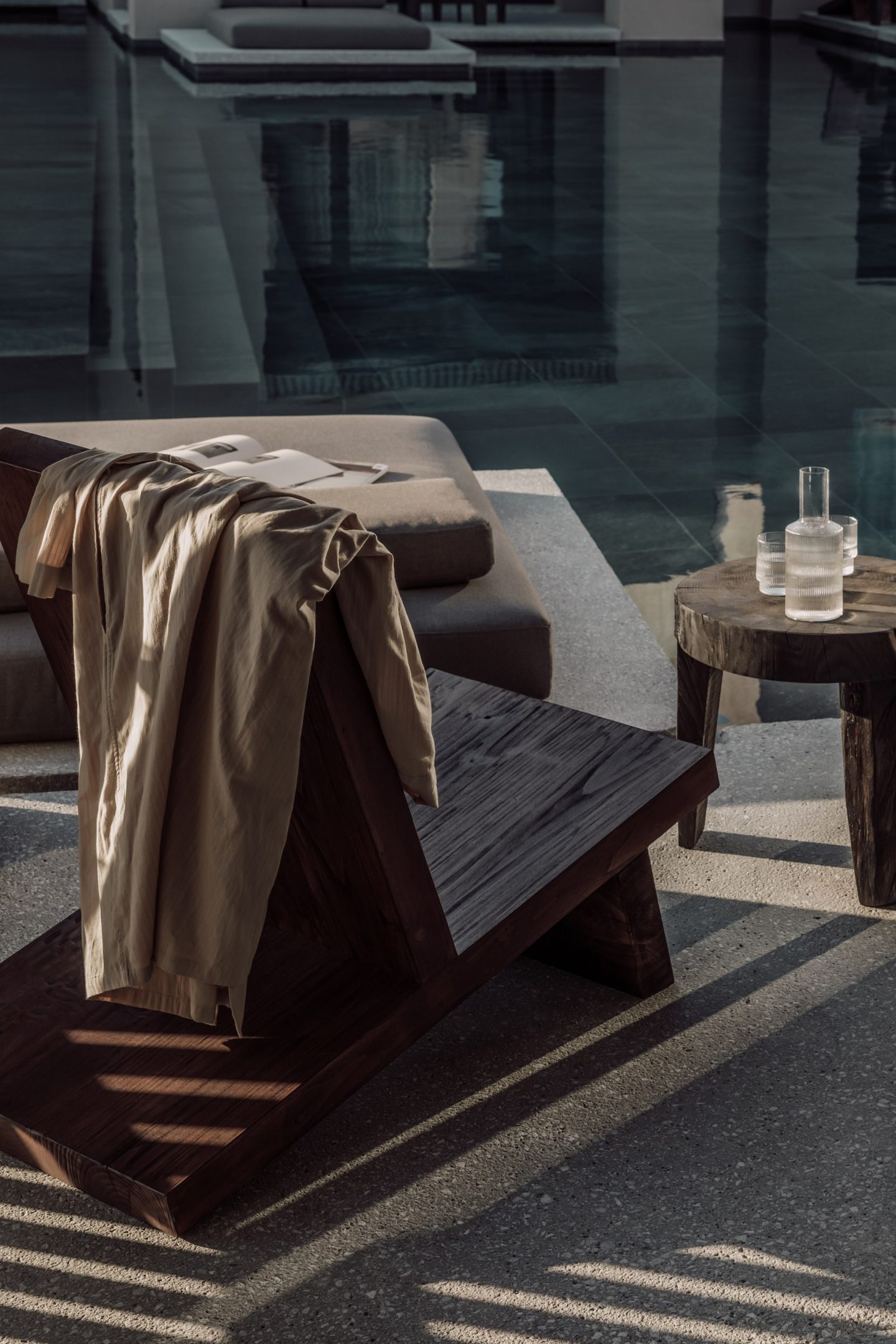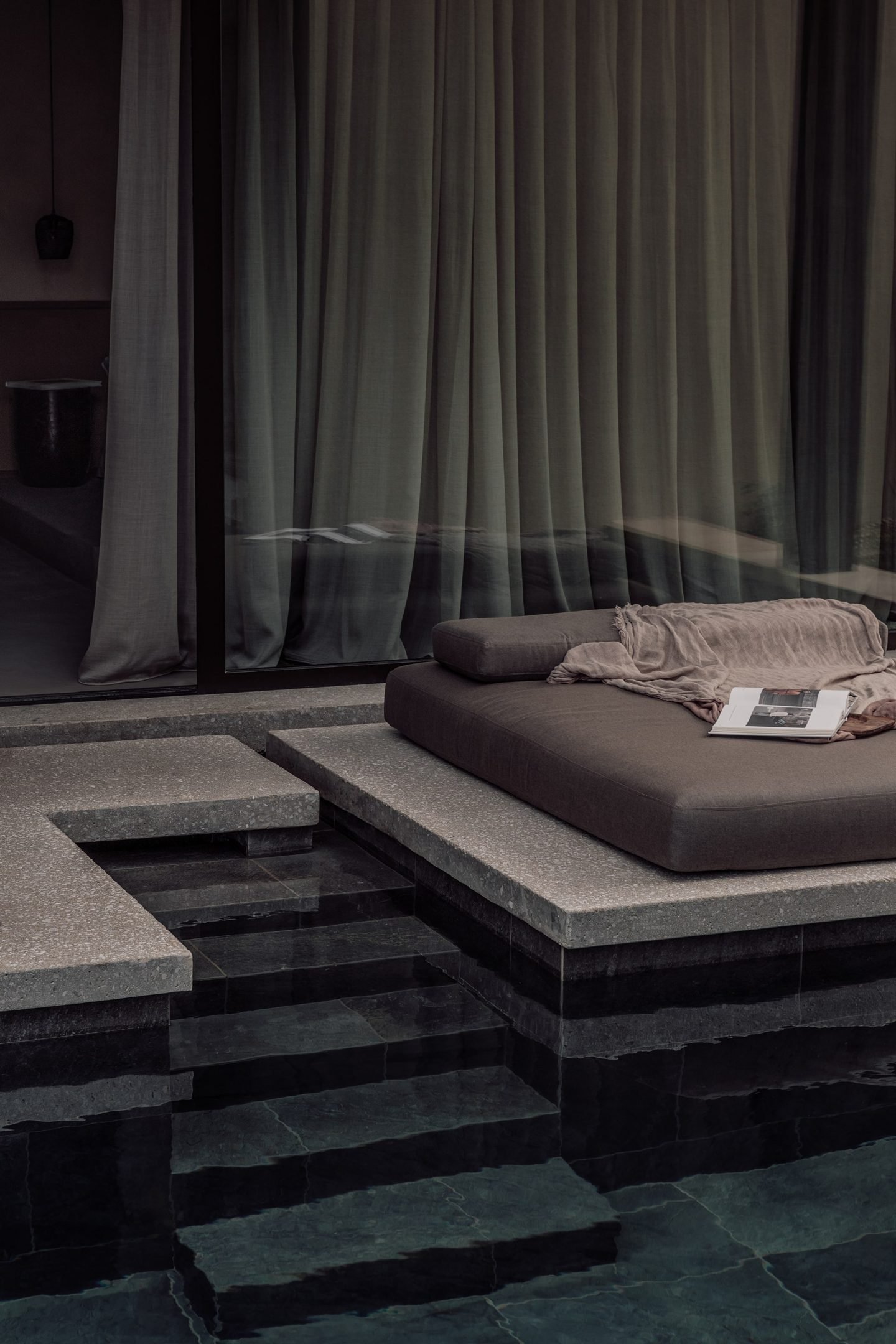 Carefully designed for soaking up the scenery, all spaces intertwine flawlessly with nature
At Casa Cook Samos, pleasure is found in just wandering around. Capturing the spirit of age-old enchanting island villages, here, every corner tells a story. Winner of the Hotel Design Awards 2022, the laid-back retreat nods to minimalism and functionality while still exuding warmth and tranquility through pared-back design elements and earthy textures, which impart an authentic Greek feel throughout, both in the open and private areas. Carefully designed for soaking up the scenery, all spaces intertwine flawlessly with nature, with indoors and outdoors merging together seamlessly and creating a striking dialogue between building, environment, and the surroundings. From the communal azure pools to the beach with sleek gray sun loungers offering minimal distraction and guiding the eye towards the pristine water, here, it's all about feeling at home and being enveloped in soft beauty.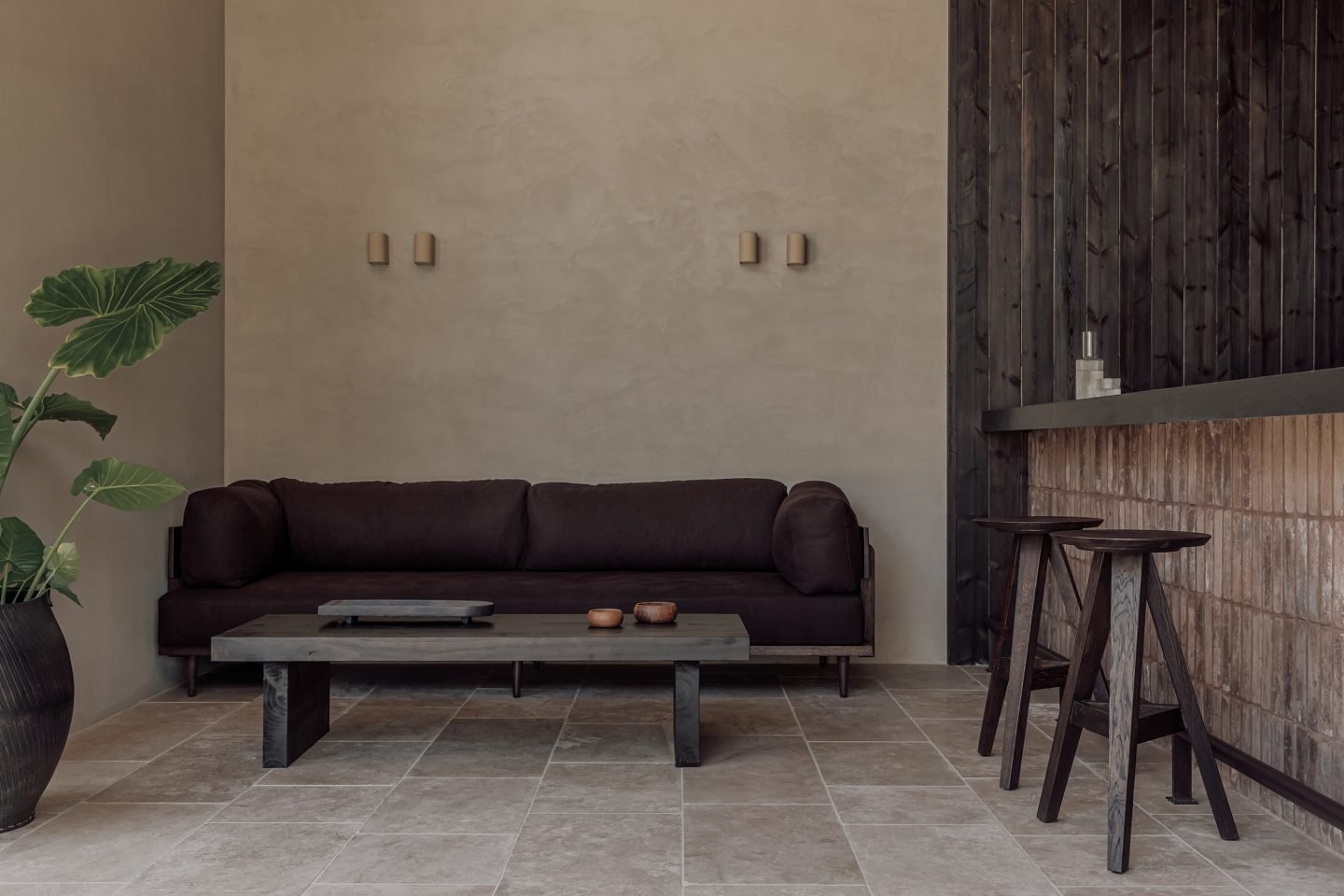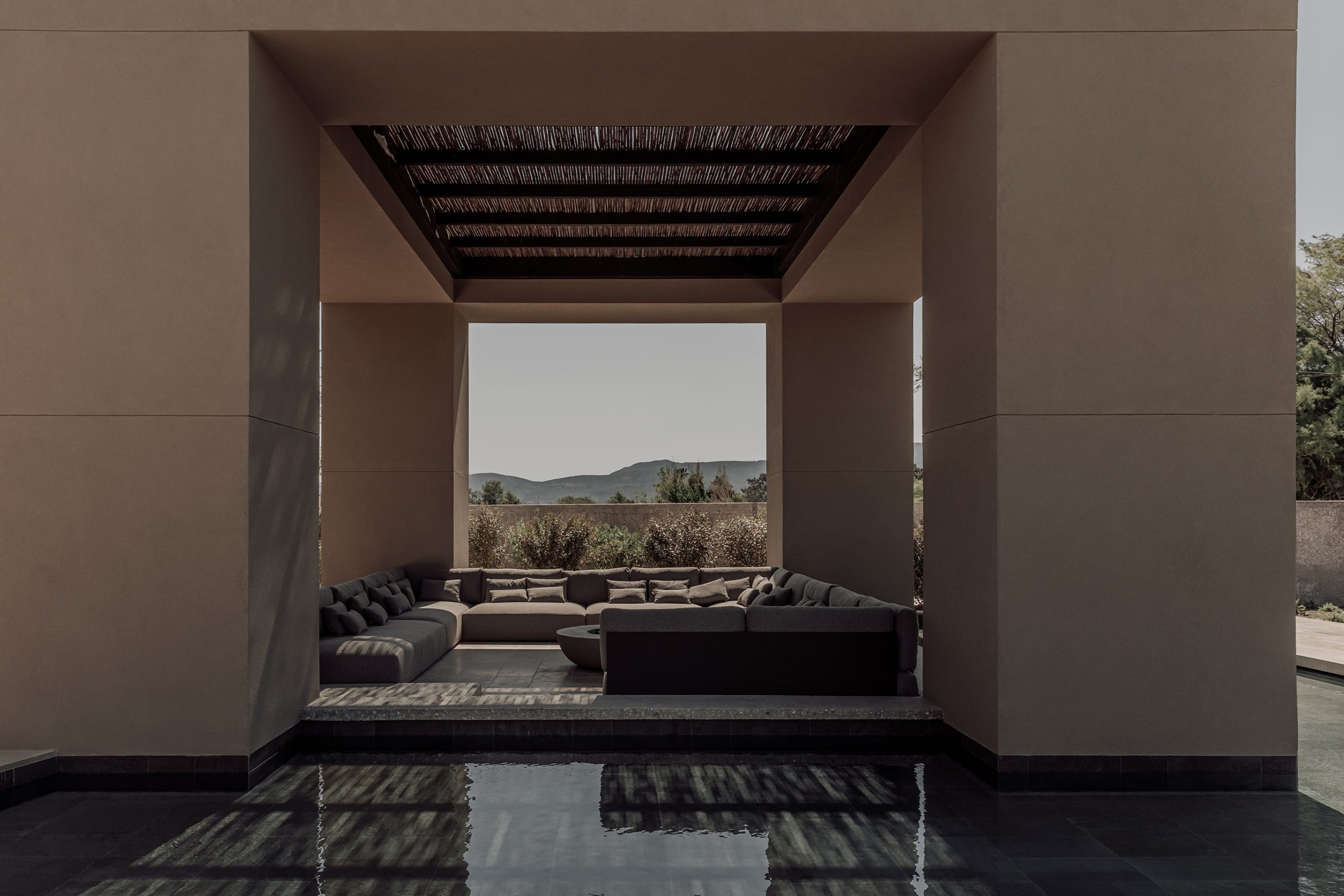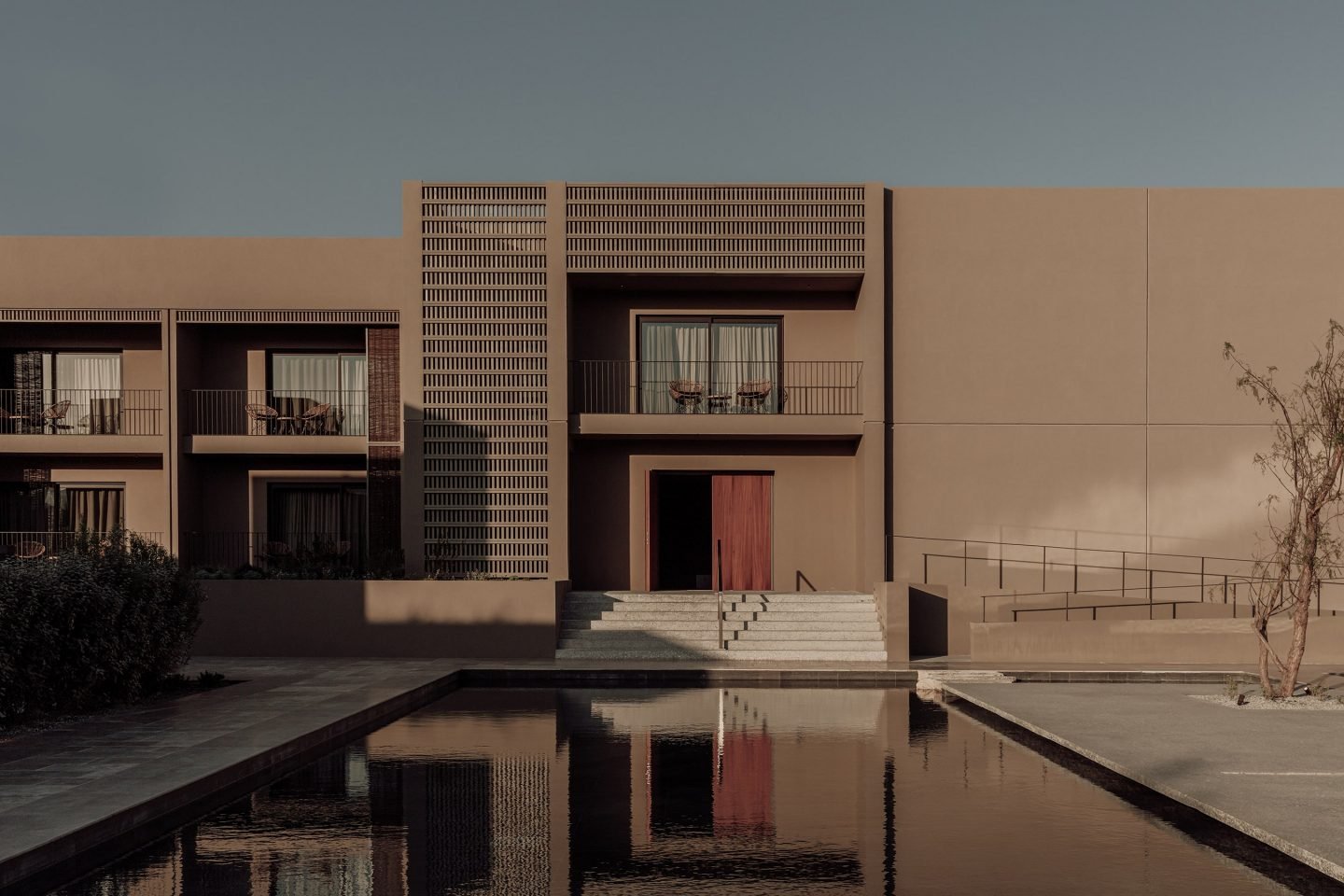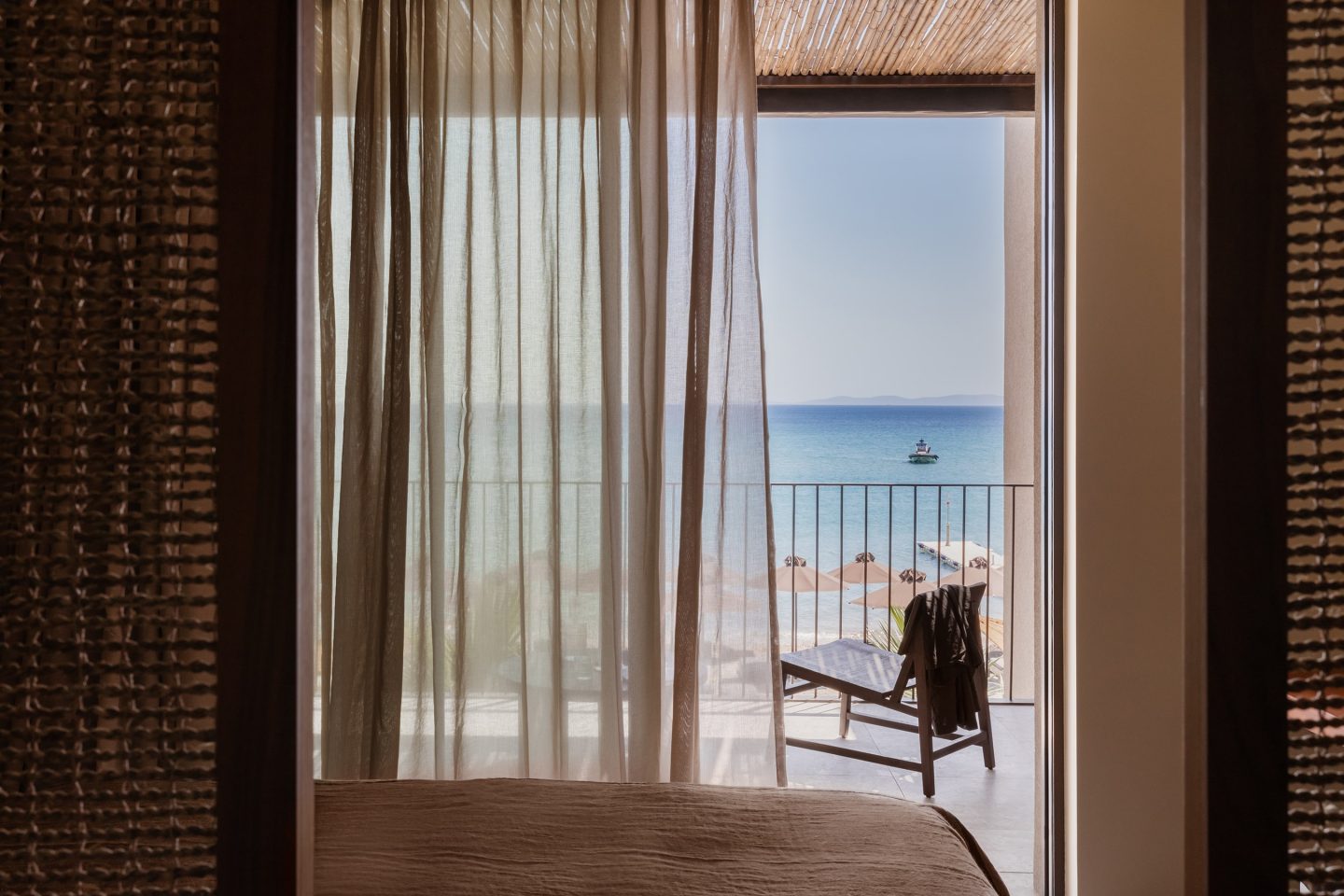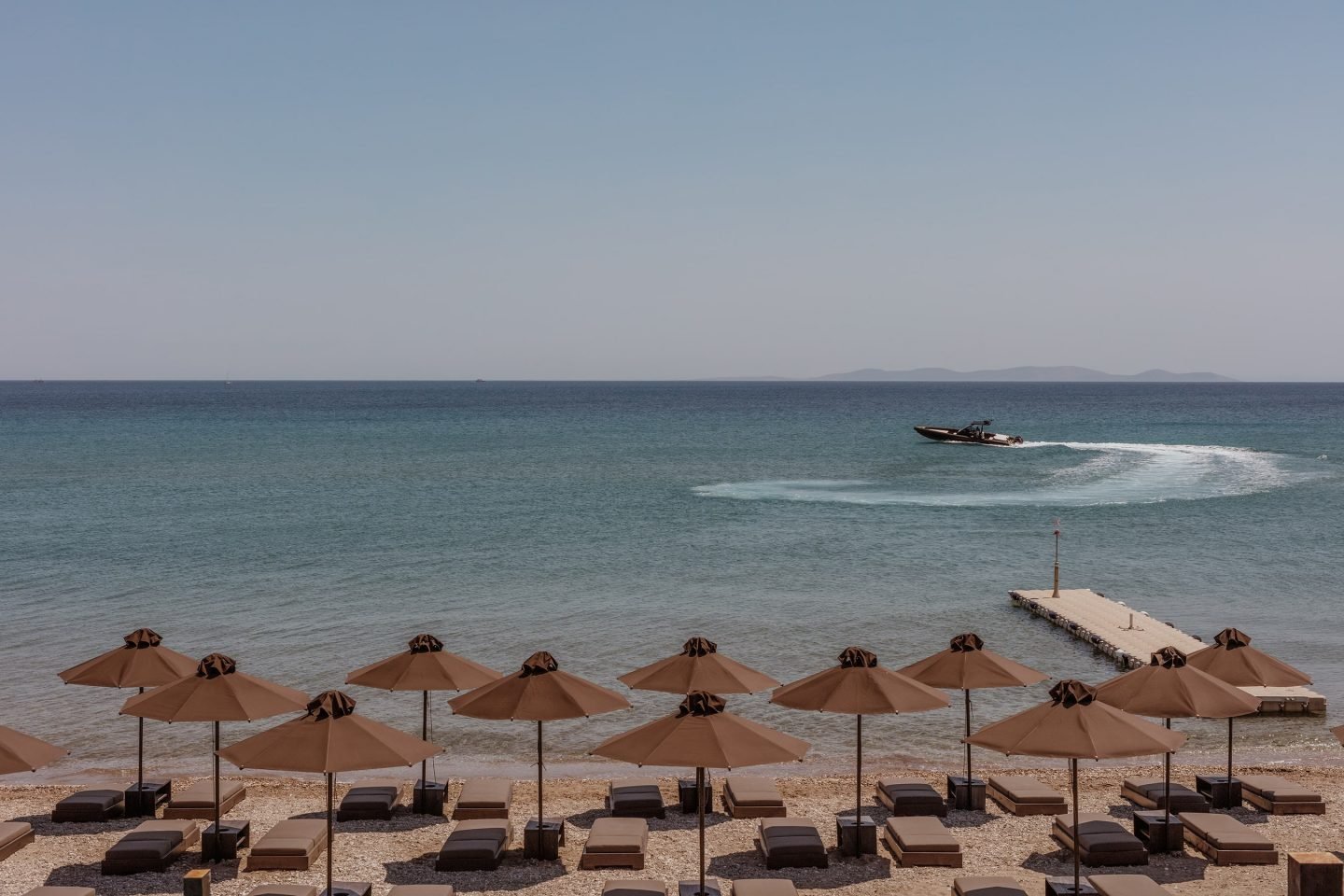 The timeless spirit and pared-down design character is carried through the 128 rooms, which have been crafted using natural hues and heritage materials such as wood, leather, and stone. At Casa Cook Samos, everything has been thought through, down to the very last detailFrom the Timeless Classic, to the Rooftop suites, Beach Rooms, Living Suites, and the Swim-up suites, each room boasts its own generous balcony or terrace for both privacy and social gatherings. More intimate accommodation options include retreats that come with private plunge pools, or the exclusive 70-square-meter Villa, with a secluded garden, a firepit, and a jungle-inspired open-air shower. Inside each room, bespoke furnishings are blended with luxury cotton linen in summery hues and terracotta accents, as contemporary artworks and carefully curated accessories dictate a less-is-more tone. From luxury bathroom amenities, to tea and coffee facilities, lighting, and storage units, everything has been thought through, down to the very last detail.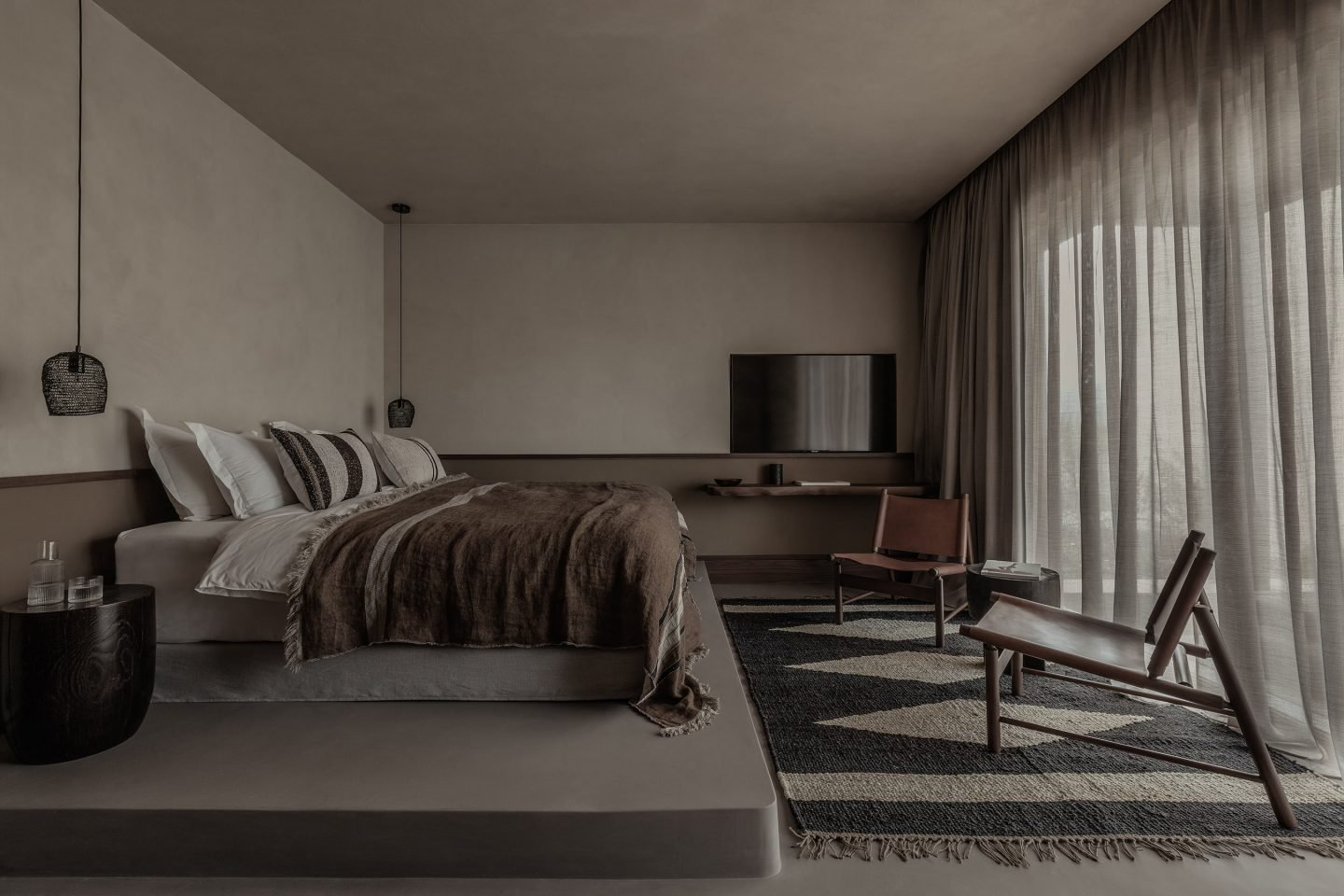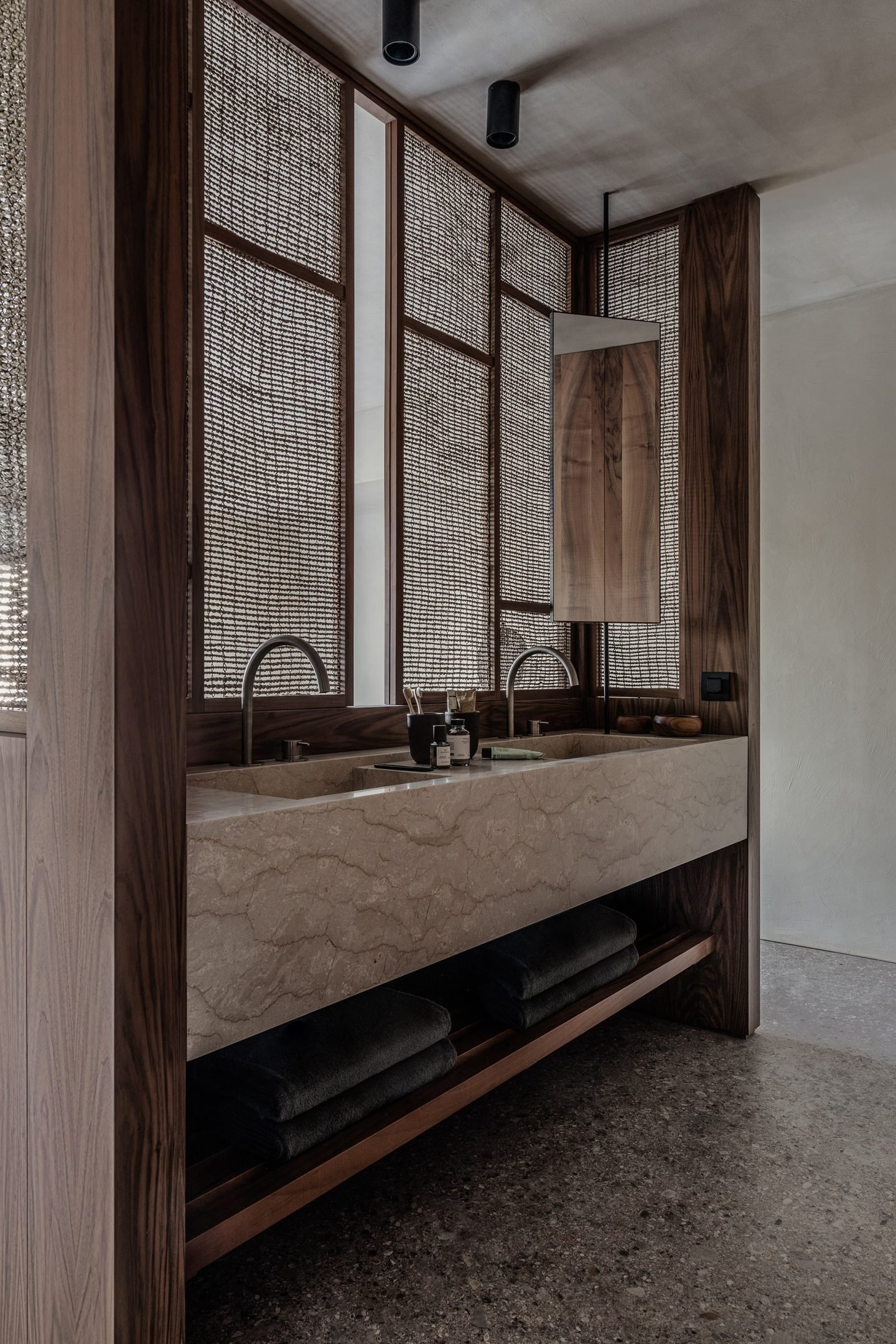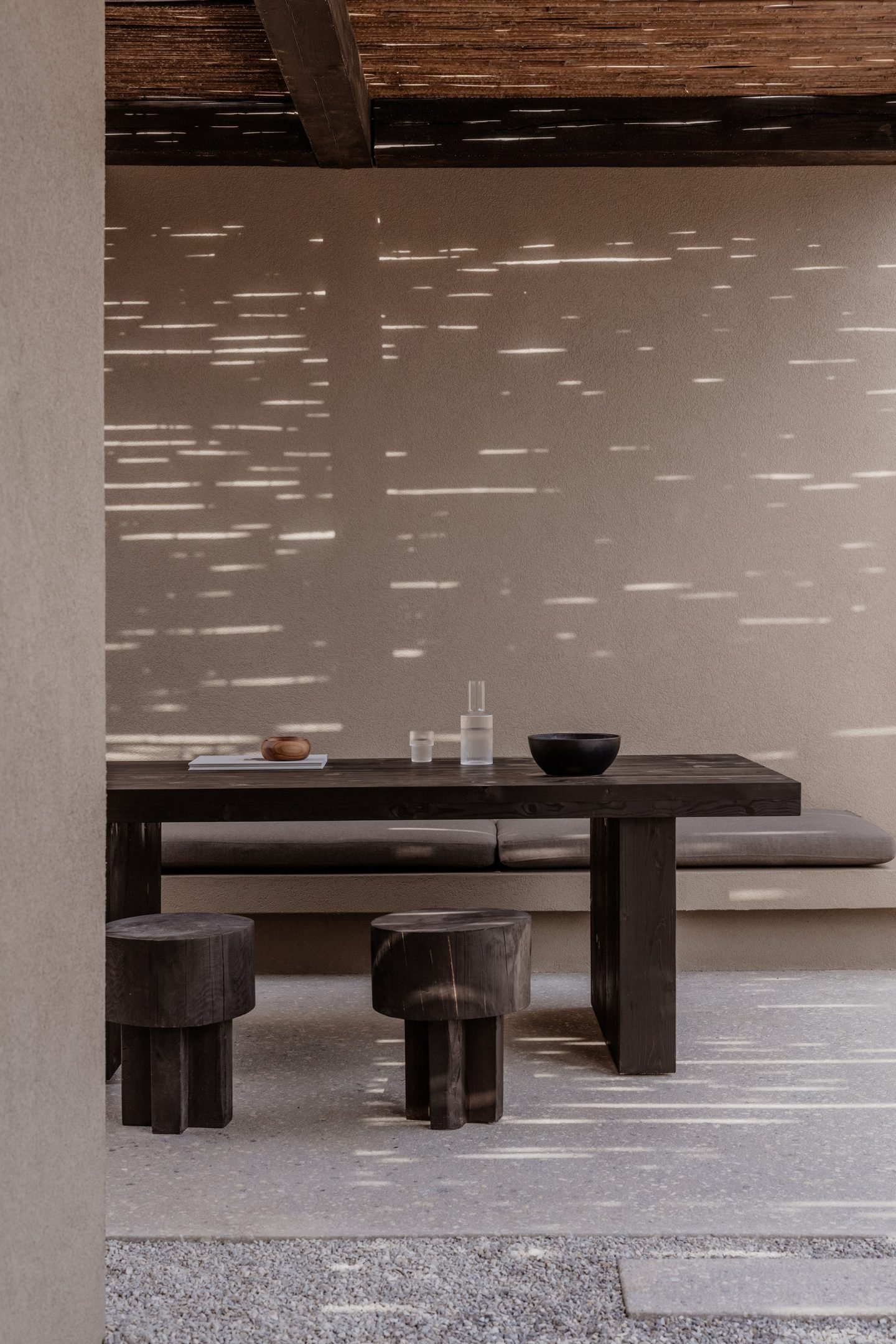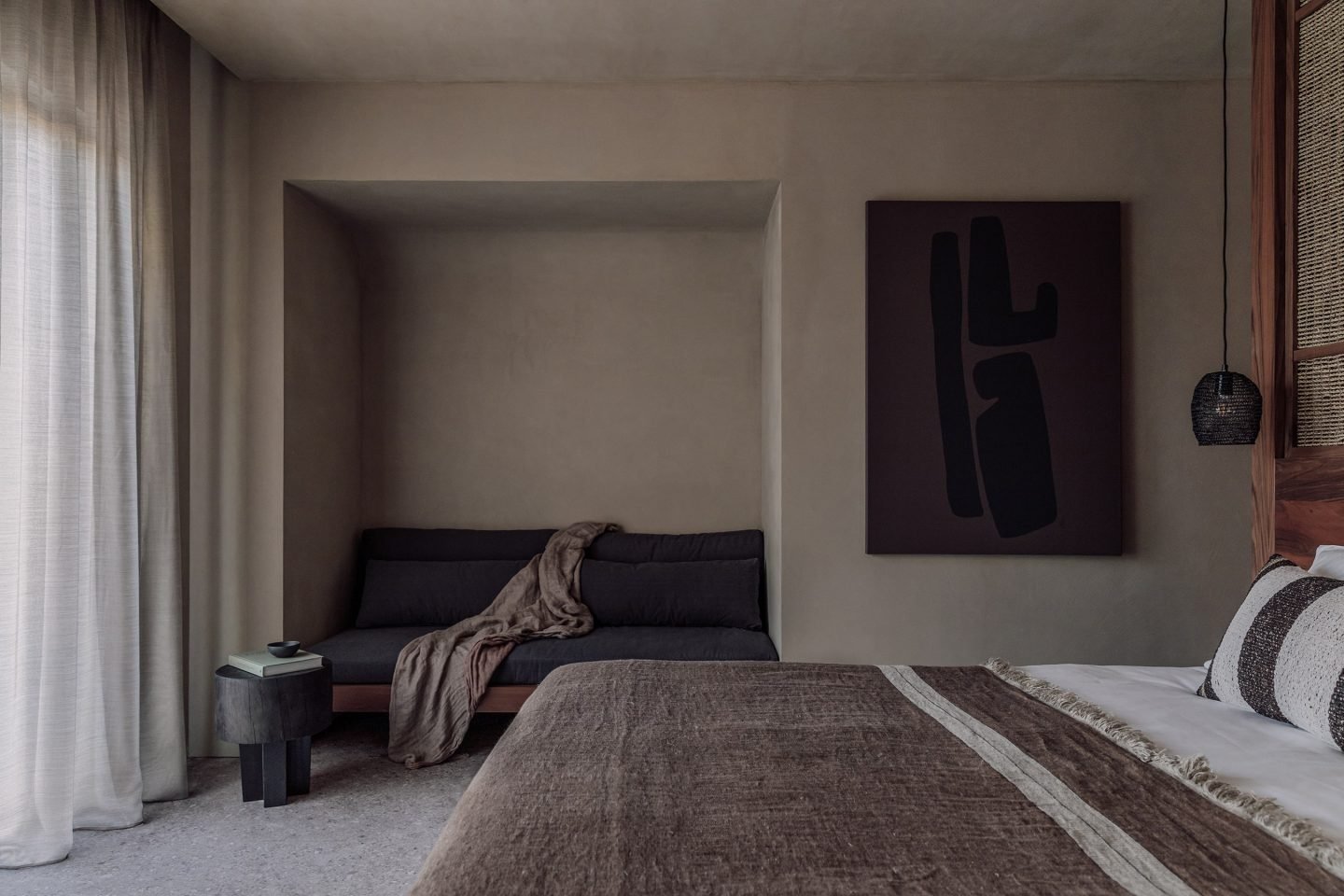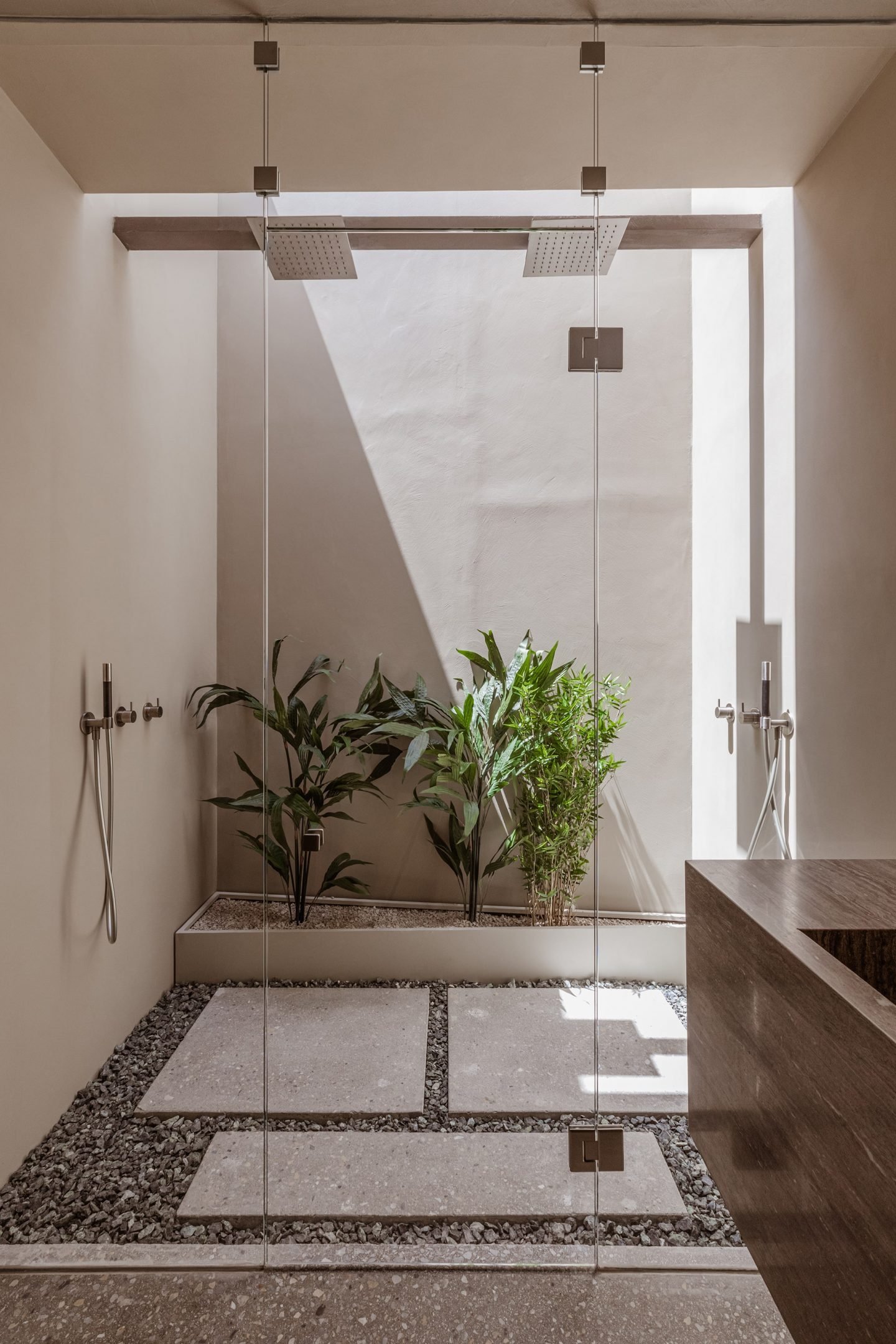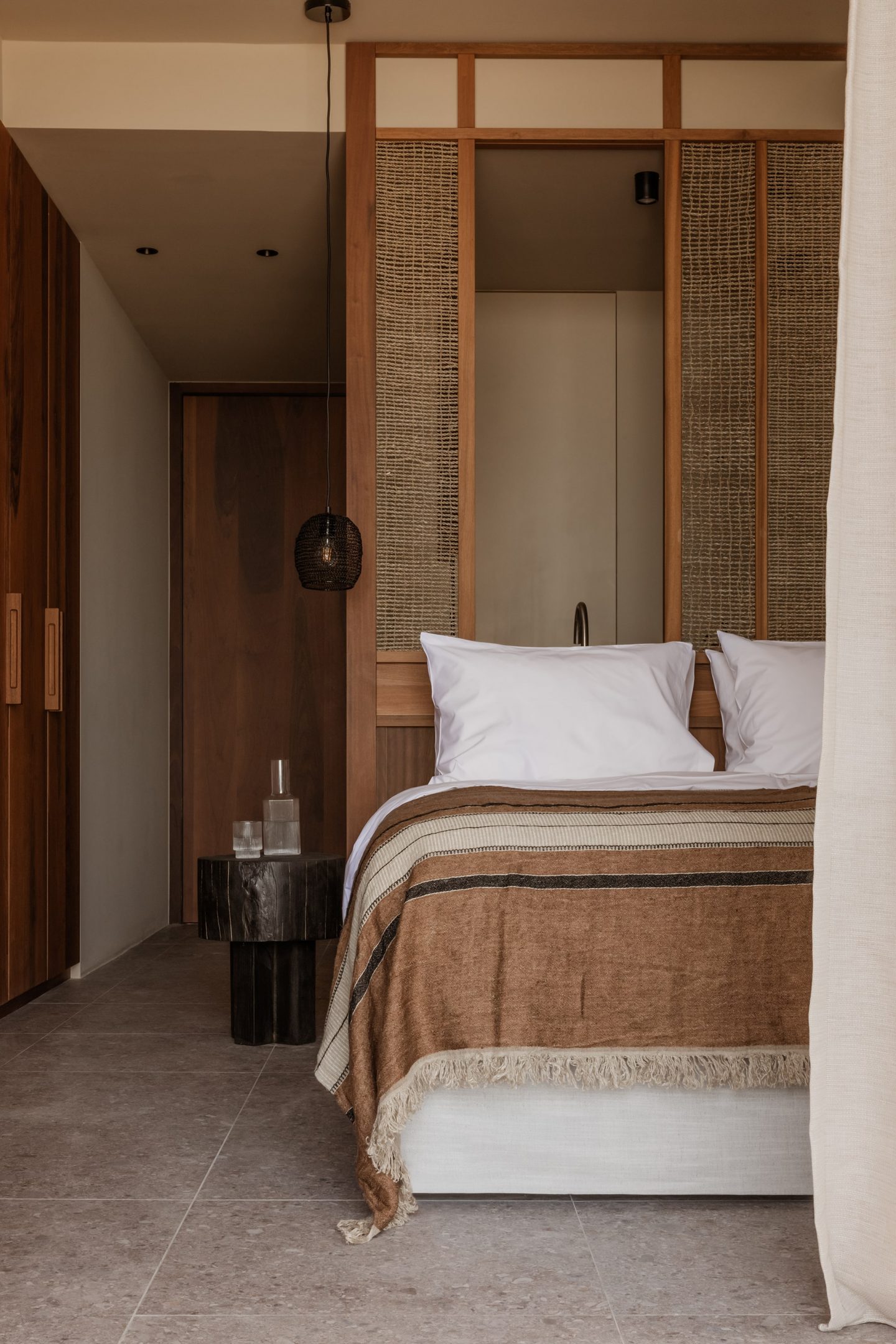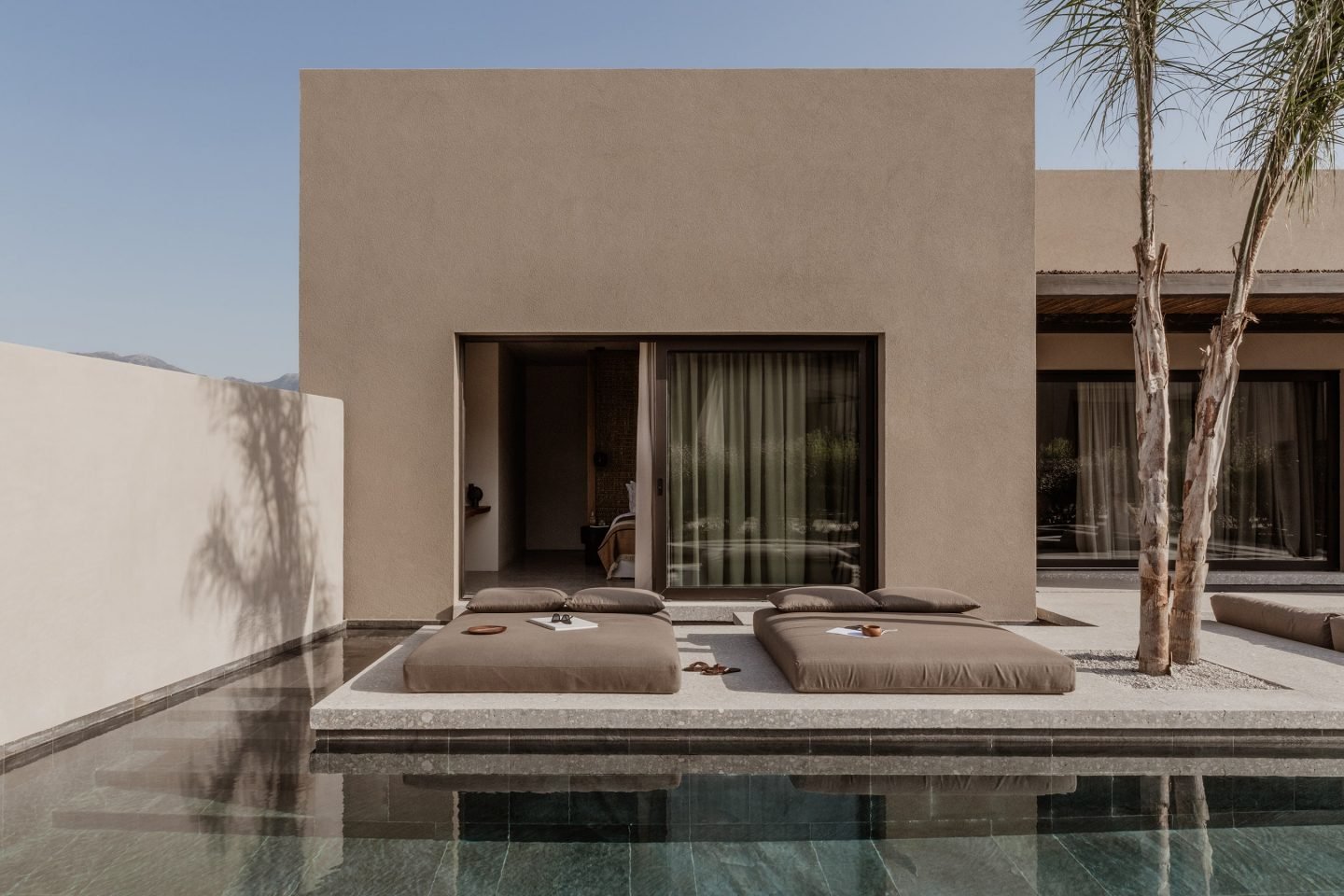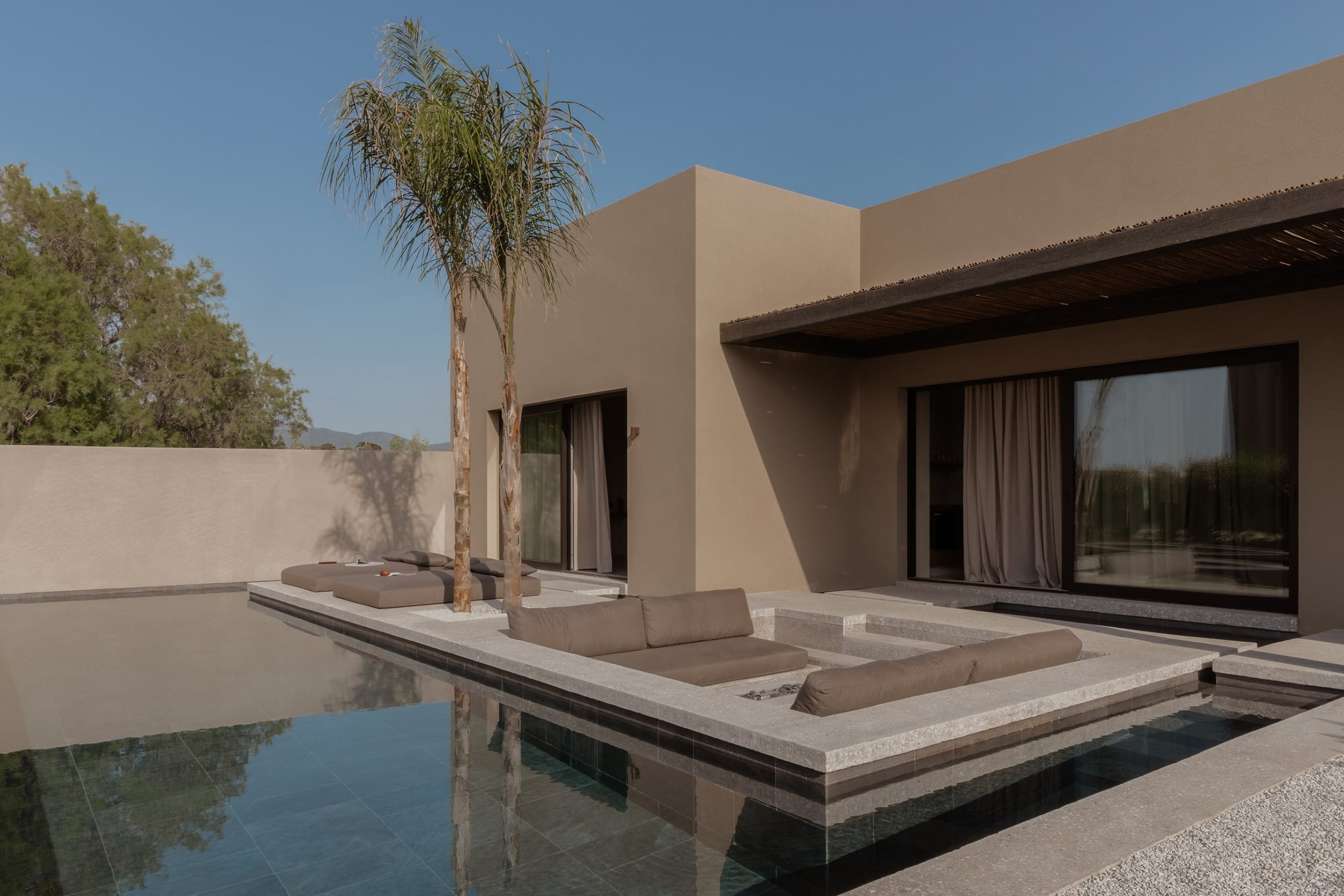 Inspired by the Greek idea of paréa, the restaurant offers menus bursting with flavor
All the more reason to applaud Casa Cook Samos is the seaside restaurant Beachouse. Looking out onto the limitless coastline and the stunning north-eastern Aegean Sea, the elegant atmospheric eatery is destined to become a destination in its own right. Shaded roofs and large wooden tables with chairs make for a relaxing ambience, as friendly and knowledgeable staff serve staggeringly good food. Inspired by the Greek idea of paréa—a word that roughly translate as a wholesome get-together with friends—the restaurant draws on Samos's long history of Mediterranean cuisine and is led by recently awarded Michelin-star chef Alexandros Tsiotinis, who is ensuring an original, seasonal menu, firmly placed on provenance and bursting with flavor. Here, choosing from the menu creates something of a desirable dilemma. Spoilt for choice, our gastronomic journey started with traditional mouth watering Greek appetizers, from salads to tzatziki and meatballs, and continued with a red snapper which barely needed a spoon to slice through it. Other delicacies included grilled shrimps and crab, complemented by local vegetables, mastic-based desserts, and exquisite wines.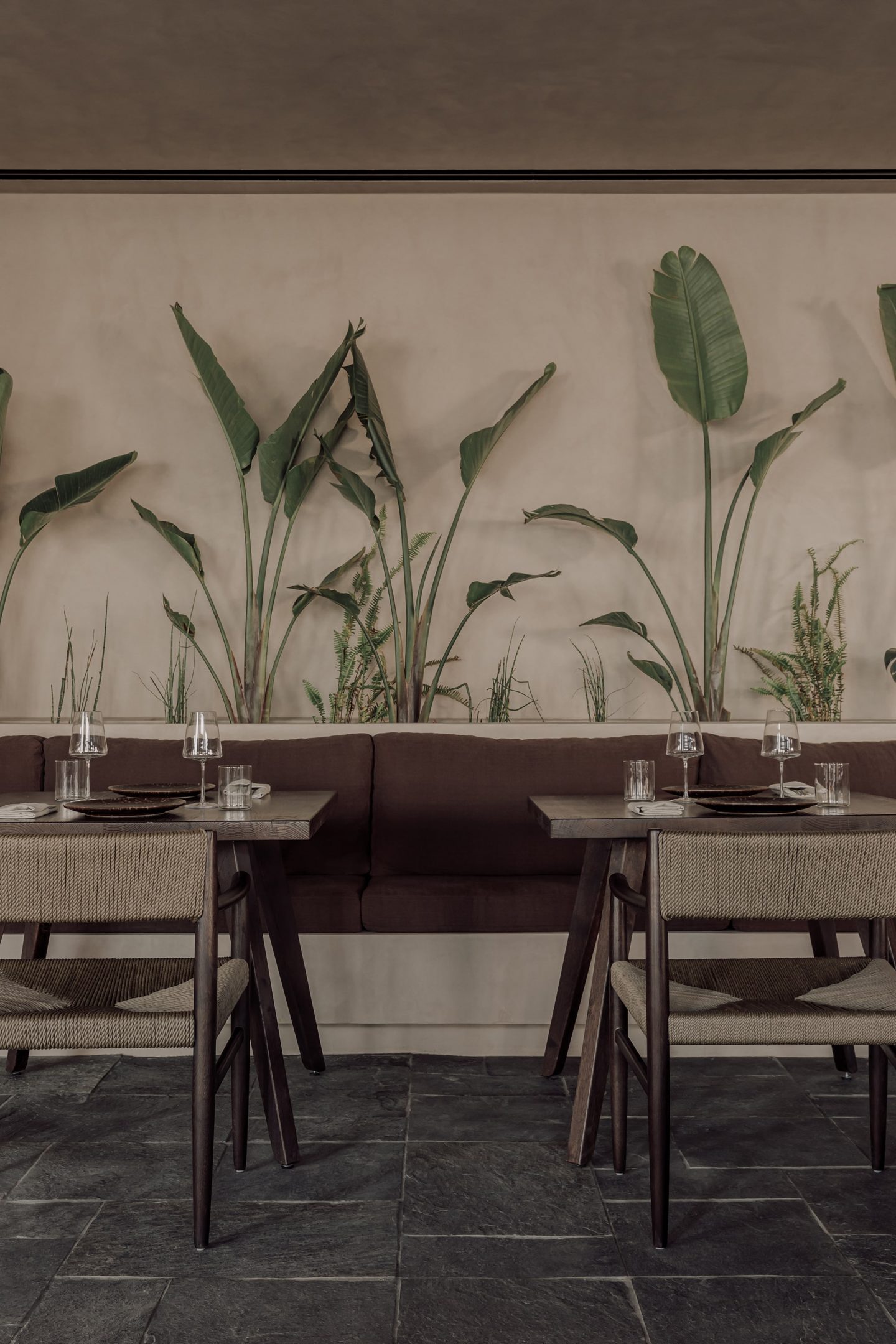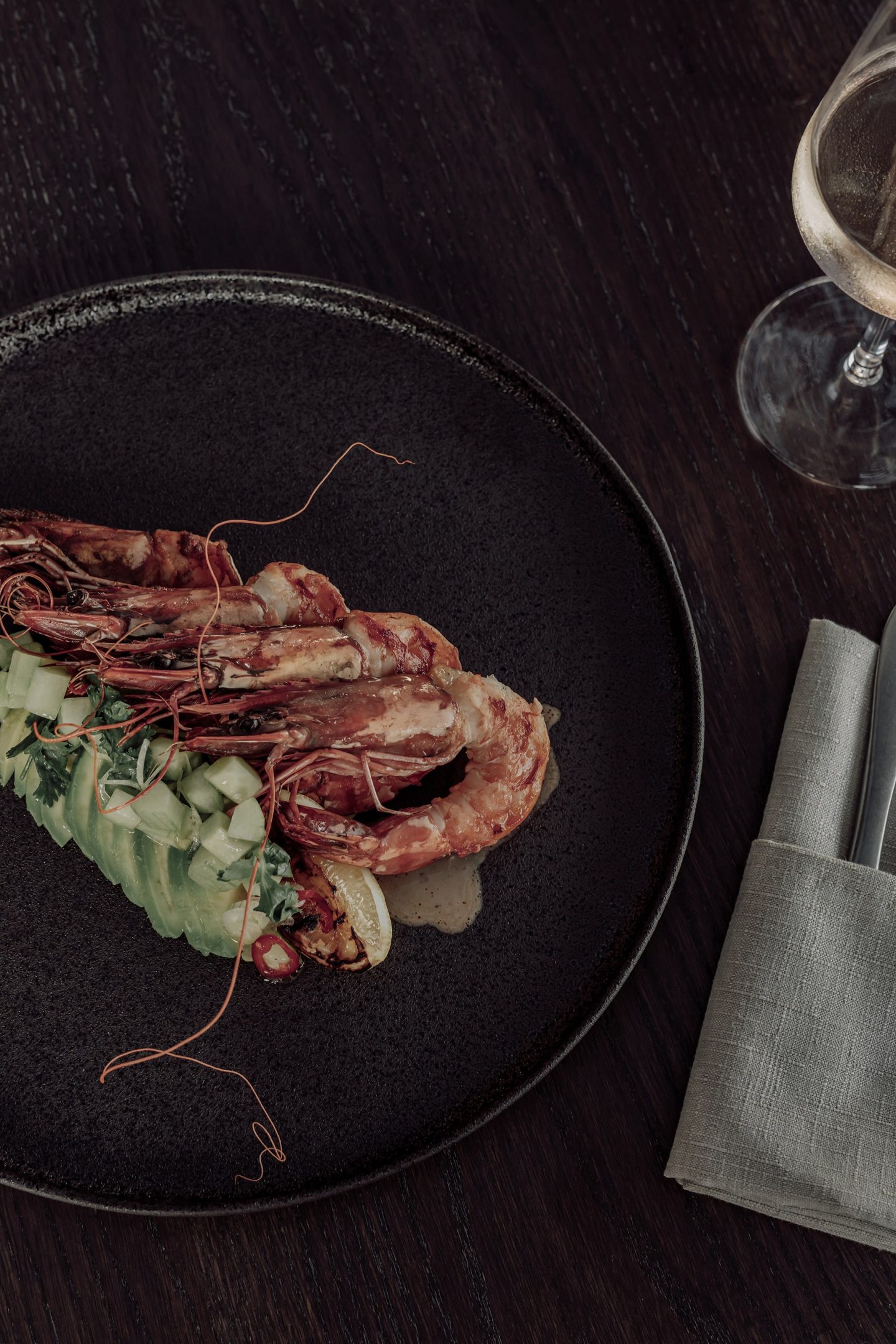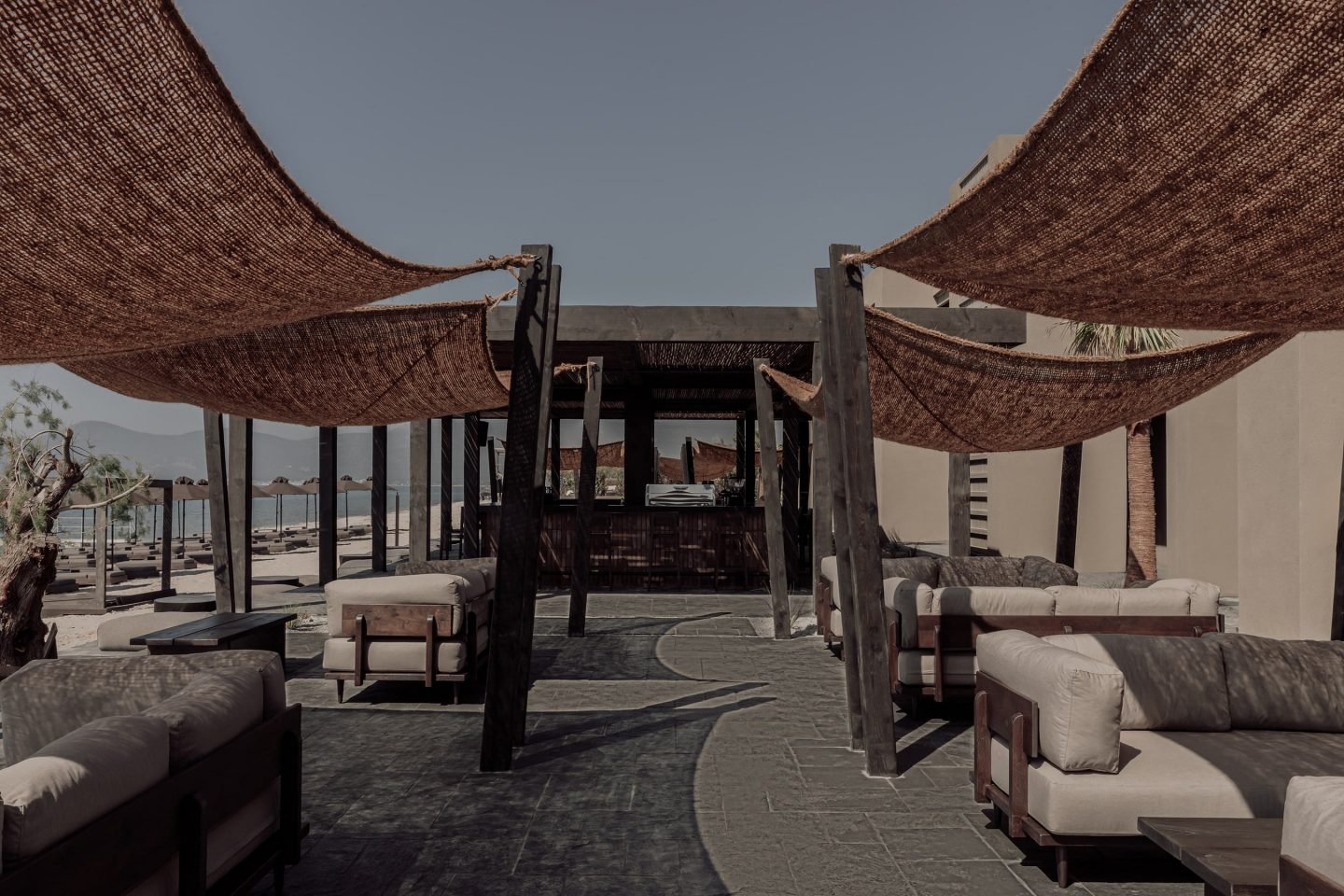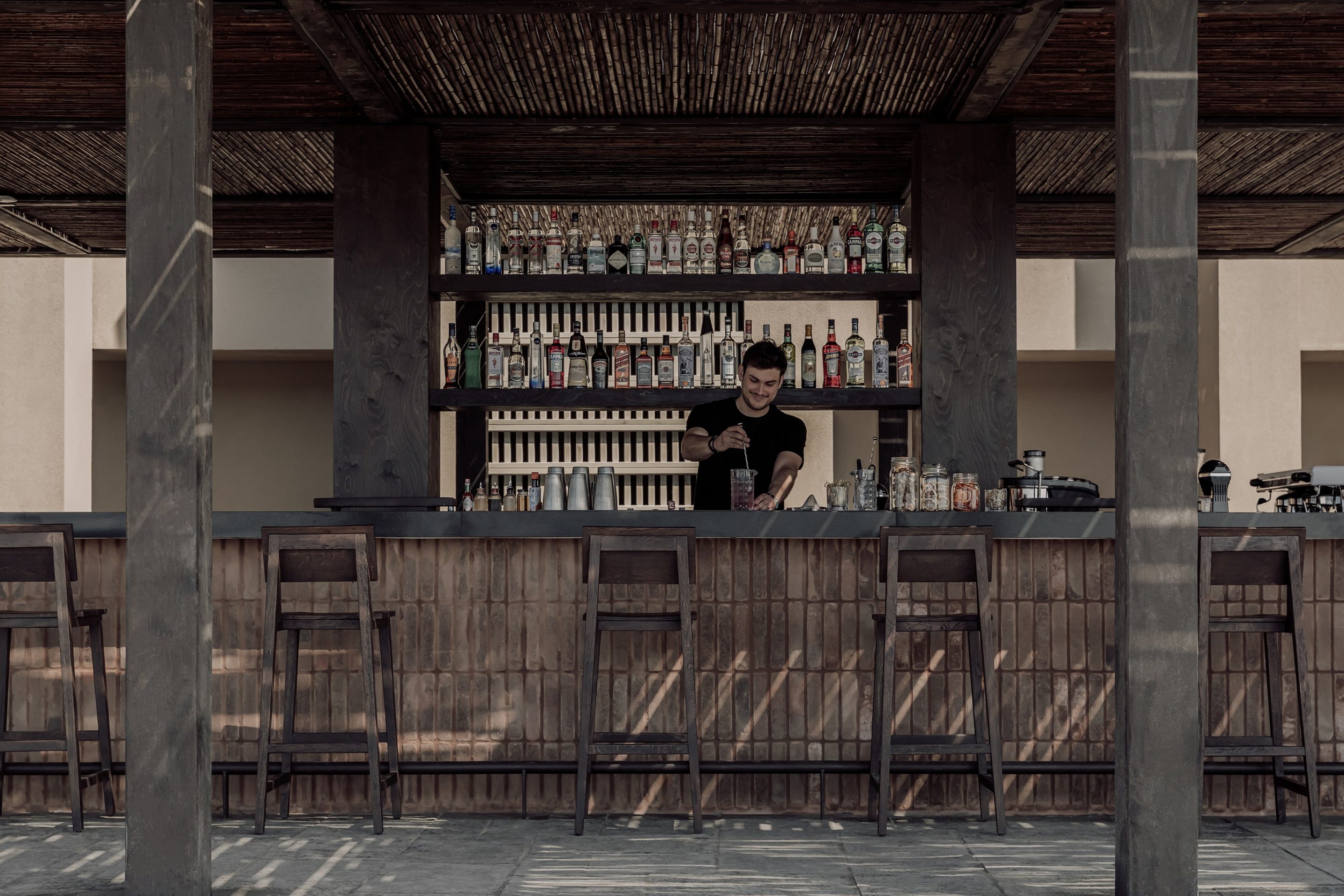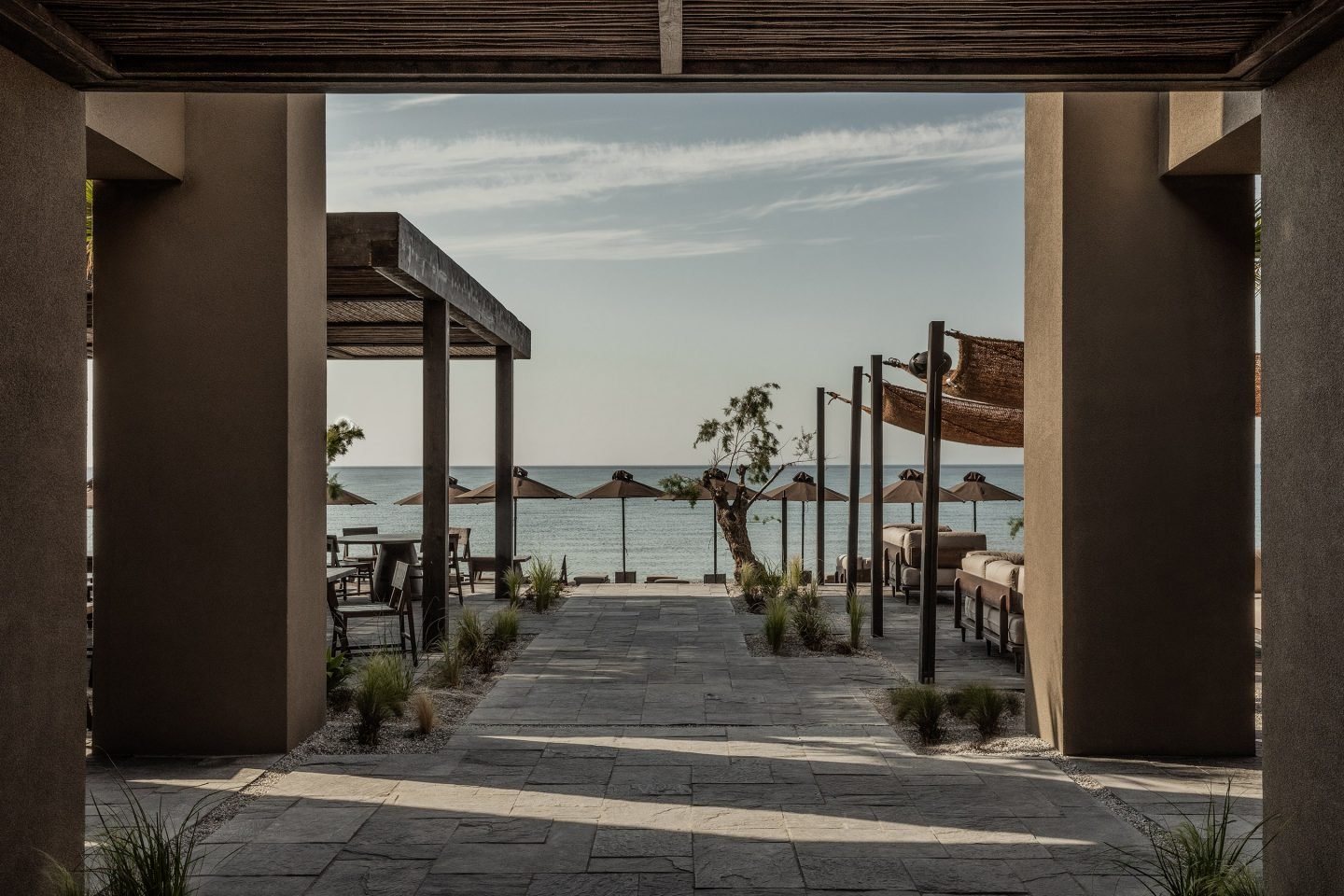 As the evening draws in, the Beachouse's bar, tranquil during daytime, comes alive, with people enticed by music and an eclectic menu of nuanced and handcrafted cocktails; slowly morphing into a vibrant atmosphere, making it very difficult to leave. Days at Casa Cook Samos are brimful of discovery, adventure, and relaxationIn the morning, calm is restored on the shady terrace, as a buffet breakfast, heavy with fruit, egg dishes, pastries, and more, sets you up for the day—one with an exciting programme of activities. Days at Casa Cook Samos are indeed brimful of discovery. For adventure seekers like ourselves, all you need is to step outside its monumental doors. There, excitement awaits in all forms—from sampling Samian wines and exploring century-old treasures, to hiking, climbing, or swimming up the spectacular and refreshing Potami waterfalls.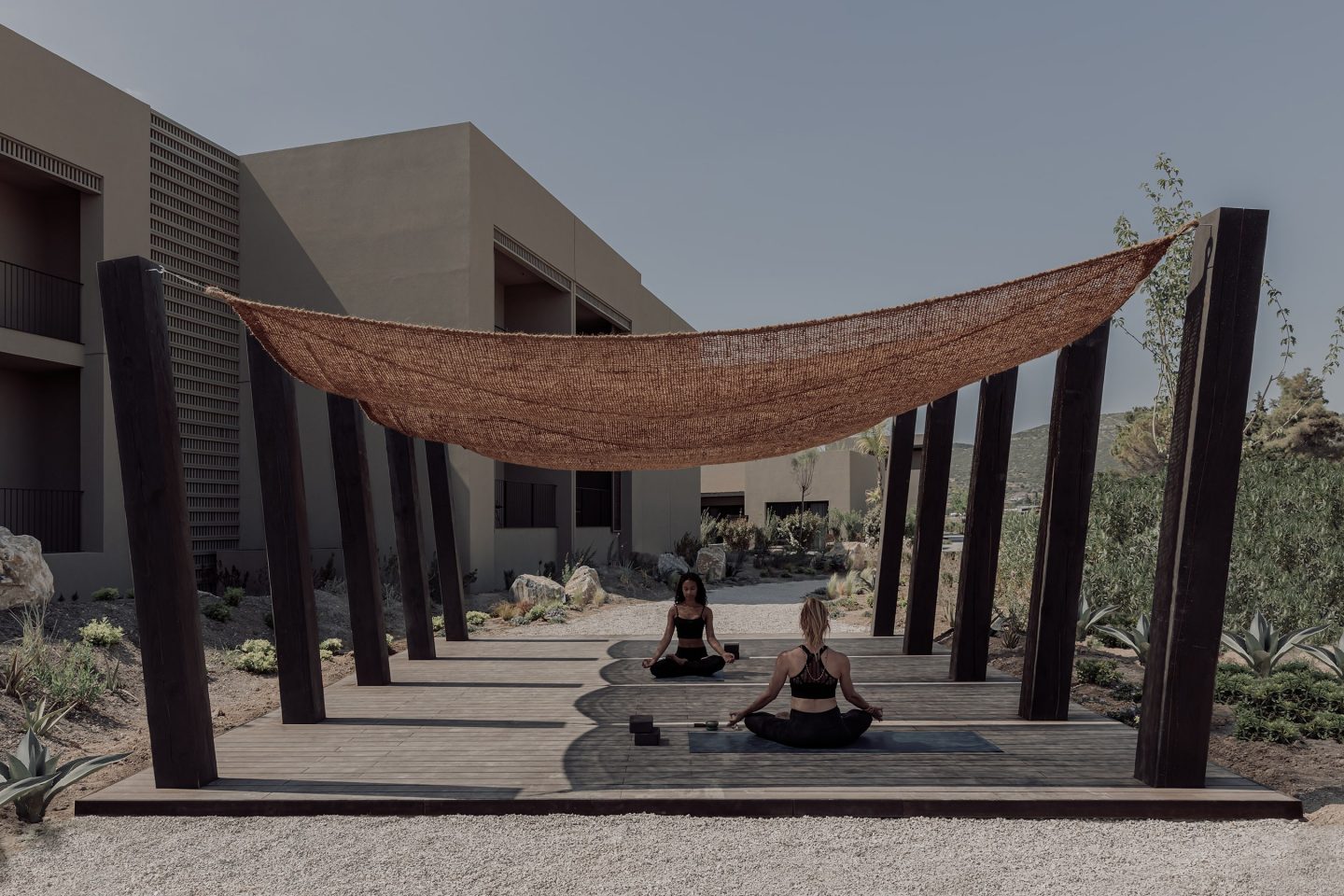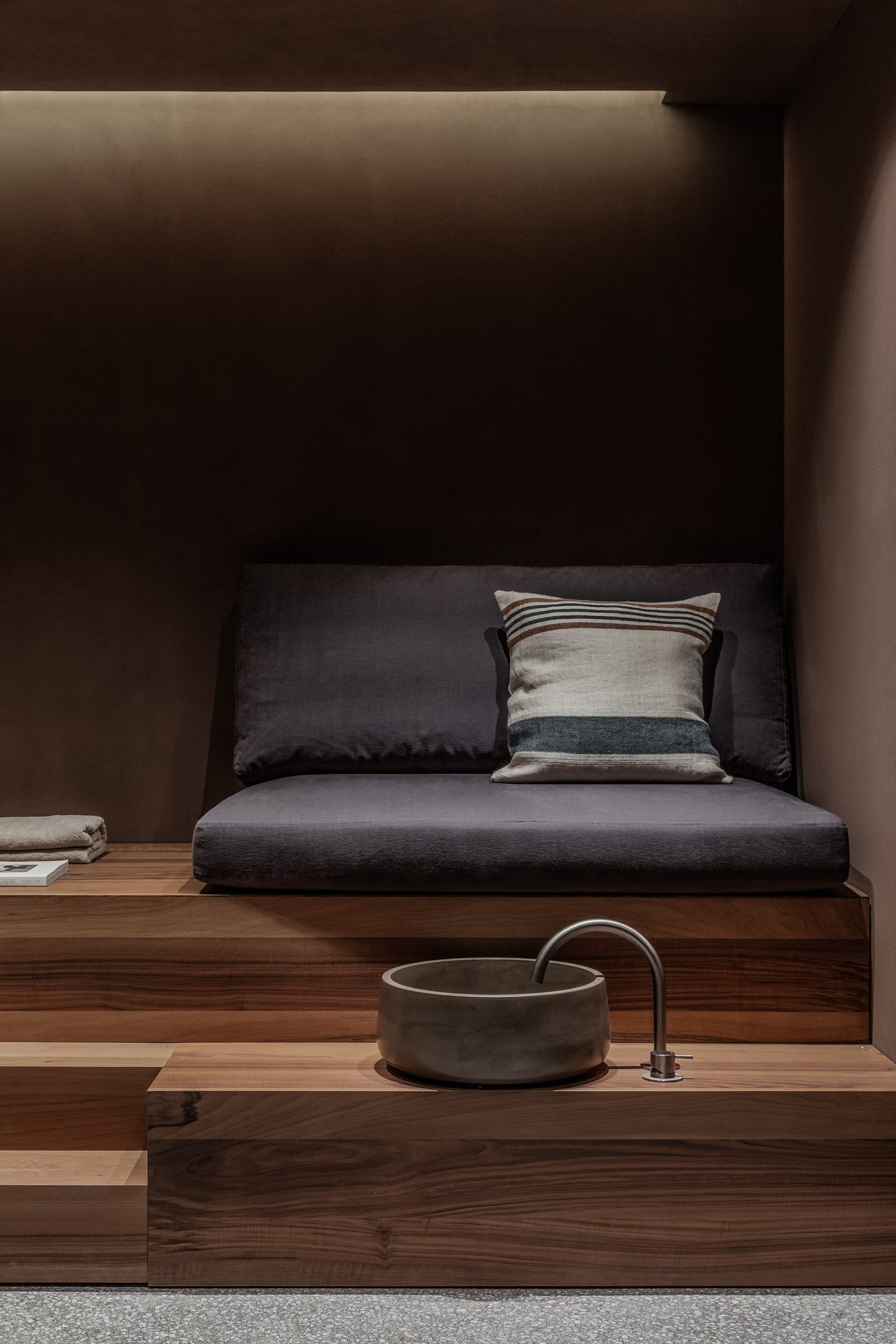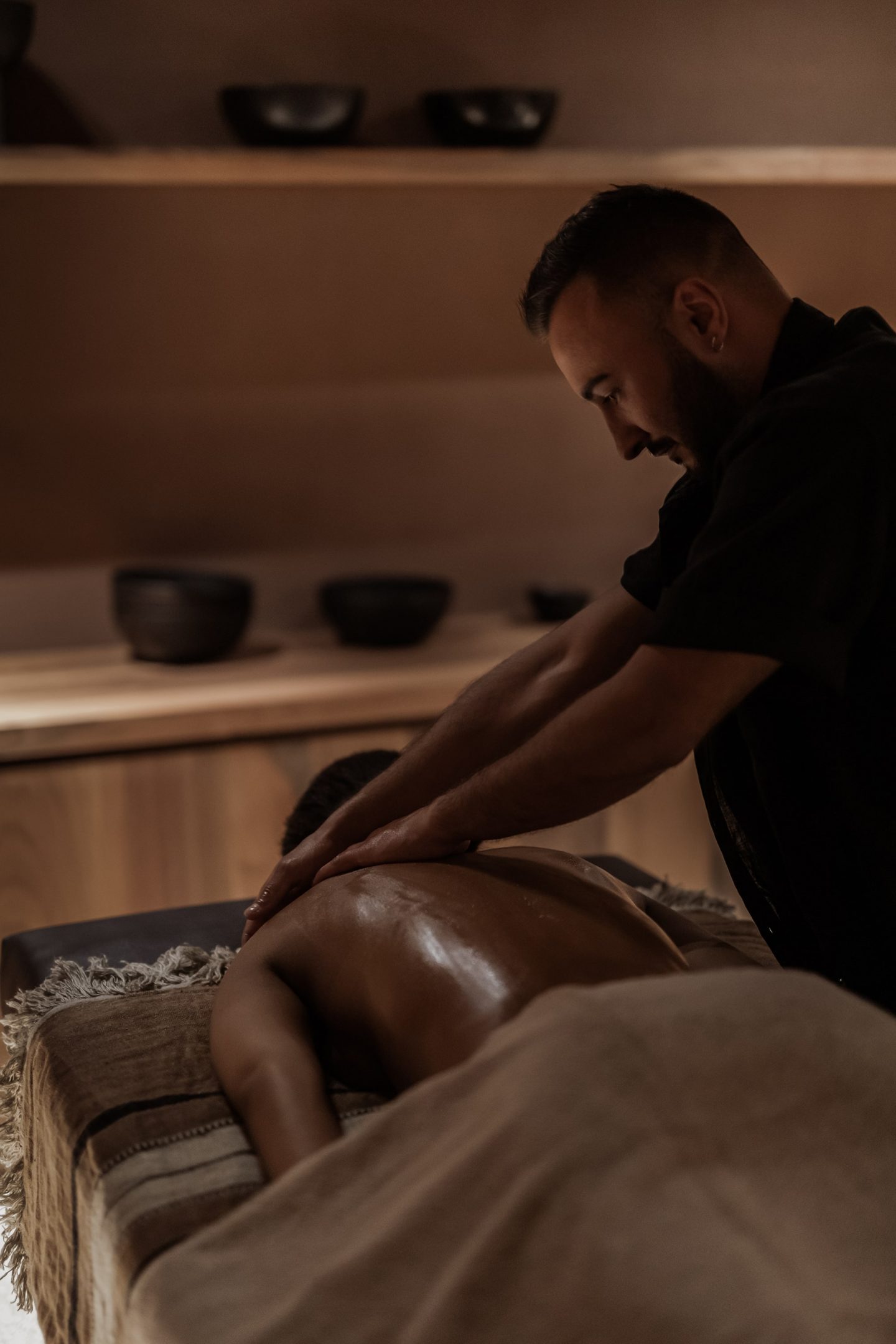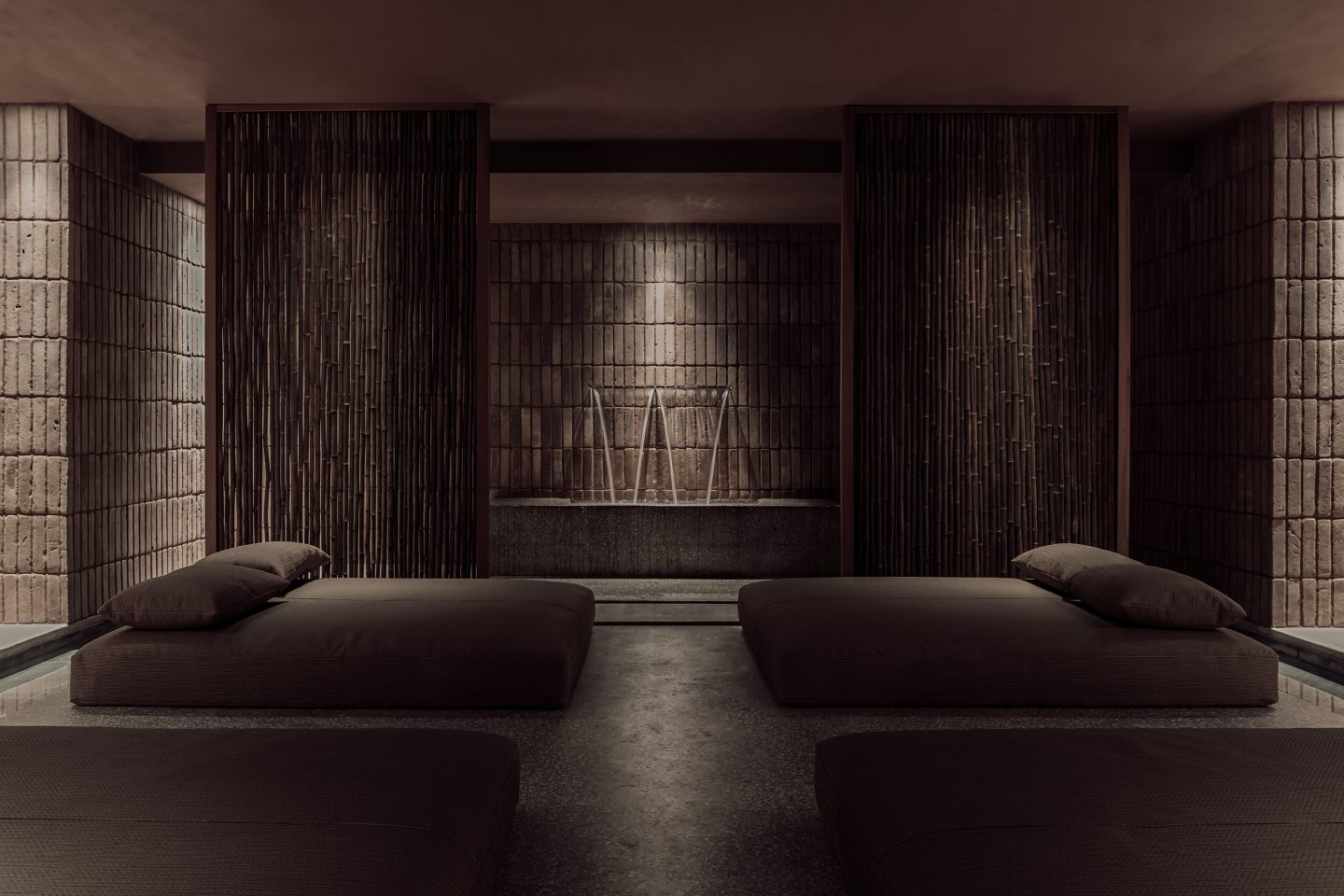 Nevertheless, Casa Cook Samos is also splendid isolation at its purist, offering guests a recharge at their own pace. From pilates, to yoga, and meditation classes at the outdoor shala, exercises and opportunities to refresh body and soul are plentiful. For those who prefer to reinvigorate the mind with indoor pursuits, a gym and an astounding wellness-center, complete with spa, hammam, massages, and a nail salon, offer moments of indulgence. Those on the lazy side, looking for a simple sedate sojourn with abundant relaxation, can dip their toes or wallow in the pool, or simply sit back, relax, and savor yet another silent moment of respite under the sweeping Grecian skies.