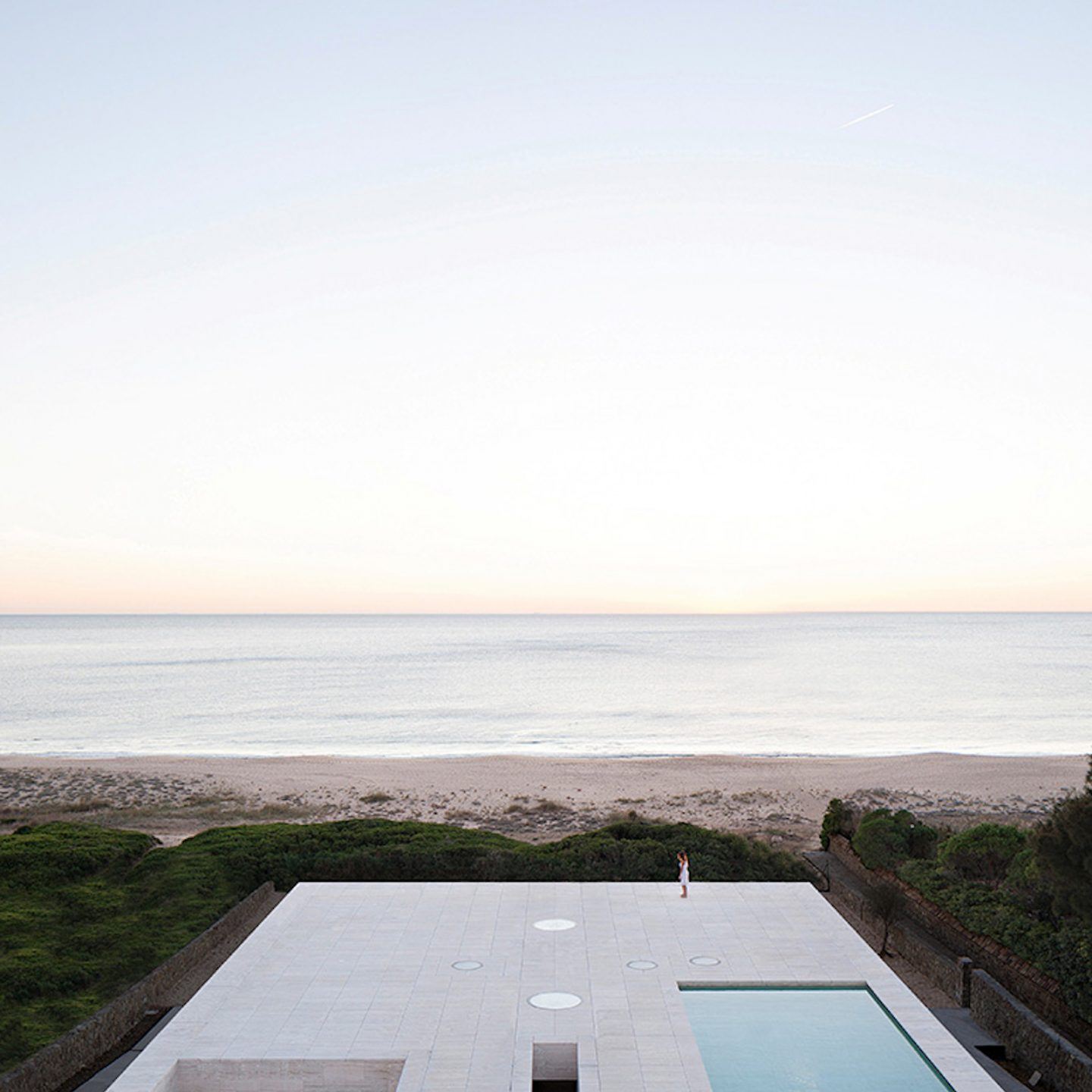 An Extravagant Beachfront Home In Spain Extends Towards The Atlantic Ocean
On a sandy beachfront in Cádiz, Spanish architect Alberto Campo Baeza has designed 'House Of The Infinite', a residential property whose design and title references the endless Atlantic Ocean stretching out before it.
The building's most impressive feature is its colossal roof: a spacious, elevated stone plane complete with a rooftop pool. The expansive area was envisioned by the architects as a jetty; its Roman travertine stone composition aims to strikingly complement the color tones of the sandy beach surrounding it. Measuring 20 meters wide and 36 meters deep, its minimal design gives the impression that the complex is even larger than it is. "We have built an infinite plane facing the infinite sea; the most radical house we have ever made", admit the architects. The terrace is surrounded by three walls that protect users from strong winds. Beneath this rooftop plane, two storeys are housed, created via excavation of the solid rock to develop the whole living space. The architect is known for his minimalist and decadent designs; we featured his similarly grand villa in Mexico previously here.