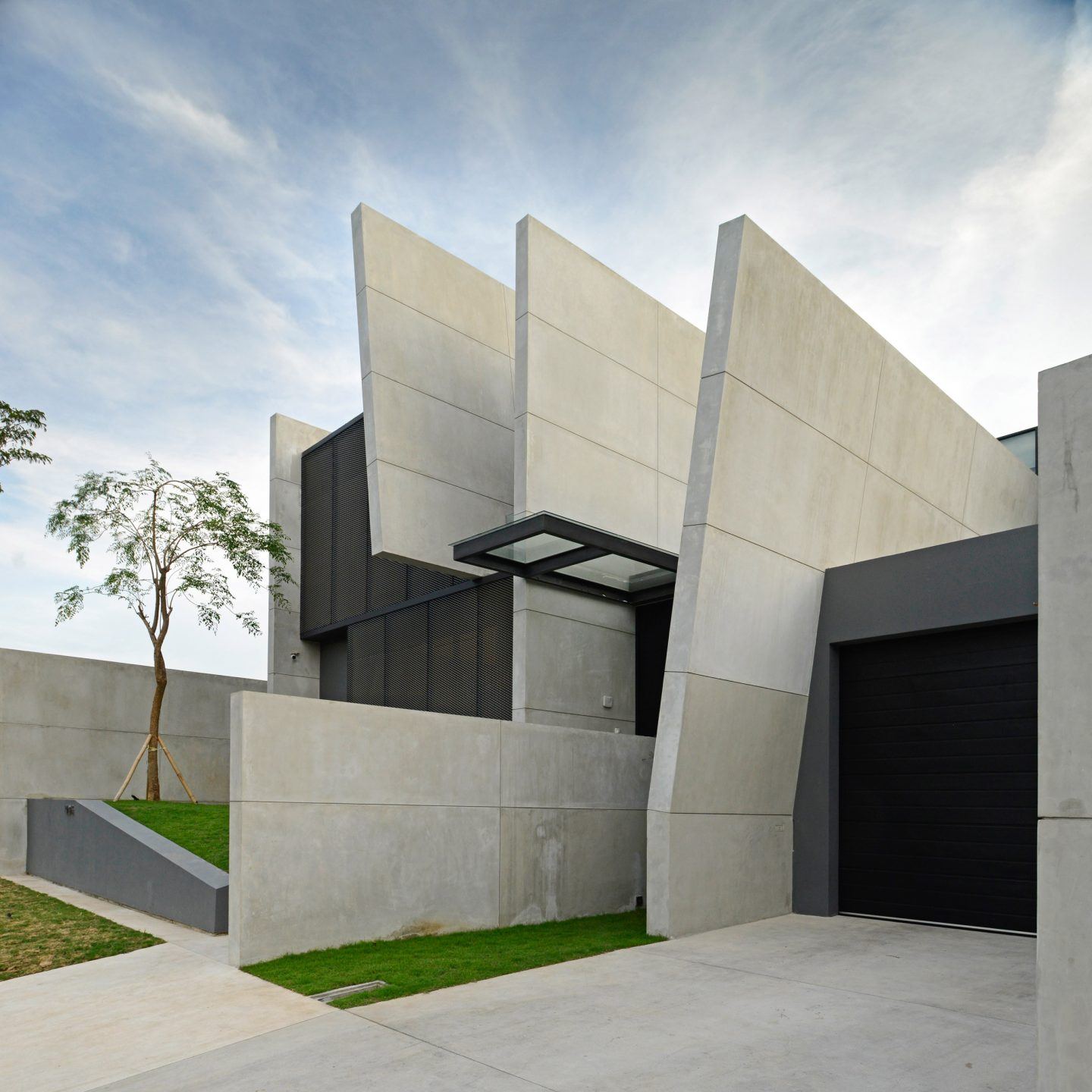 In Indonesia, Angled Partition Walls Slice Through The Contemporary Facade Of JJ House
The designs of Indonesian firm Ivan Priatman Architecture are principally based on angular forms with asymmetric facades—following this direction is 'JJ House', a new project characterized by a series of parallel concrete walls that jut out from its exterior and divide up the home.
The angled walls become the primary element that splits apart the two-storey home's interior spaces; they separate the garage area, the entrance, and the bedrooms, which are placed towards the front of the house. Long, skylit corridors punctuated by internal courtyards lead down to an open communal area that hosts the kitchen, dining, and living room. A floor-to-ceiling sliding door opens out to a long swimming pool, which is protected by a steel canopy structure and a mesh roof that exists in order to keep mosquitoes at bay. The home is located in the large metropolis of Surabaya–one of the more beautiful and promising areas of Java. The city's up and coming design scene is growing thanks to a number of impressive architectural works; not only in those such as private homes like 'JJ House', but also in the hospitality industry, office buildings, schools, and in public spaces.