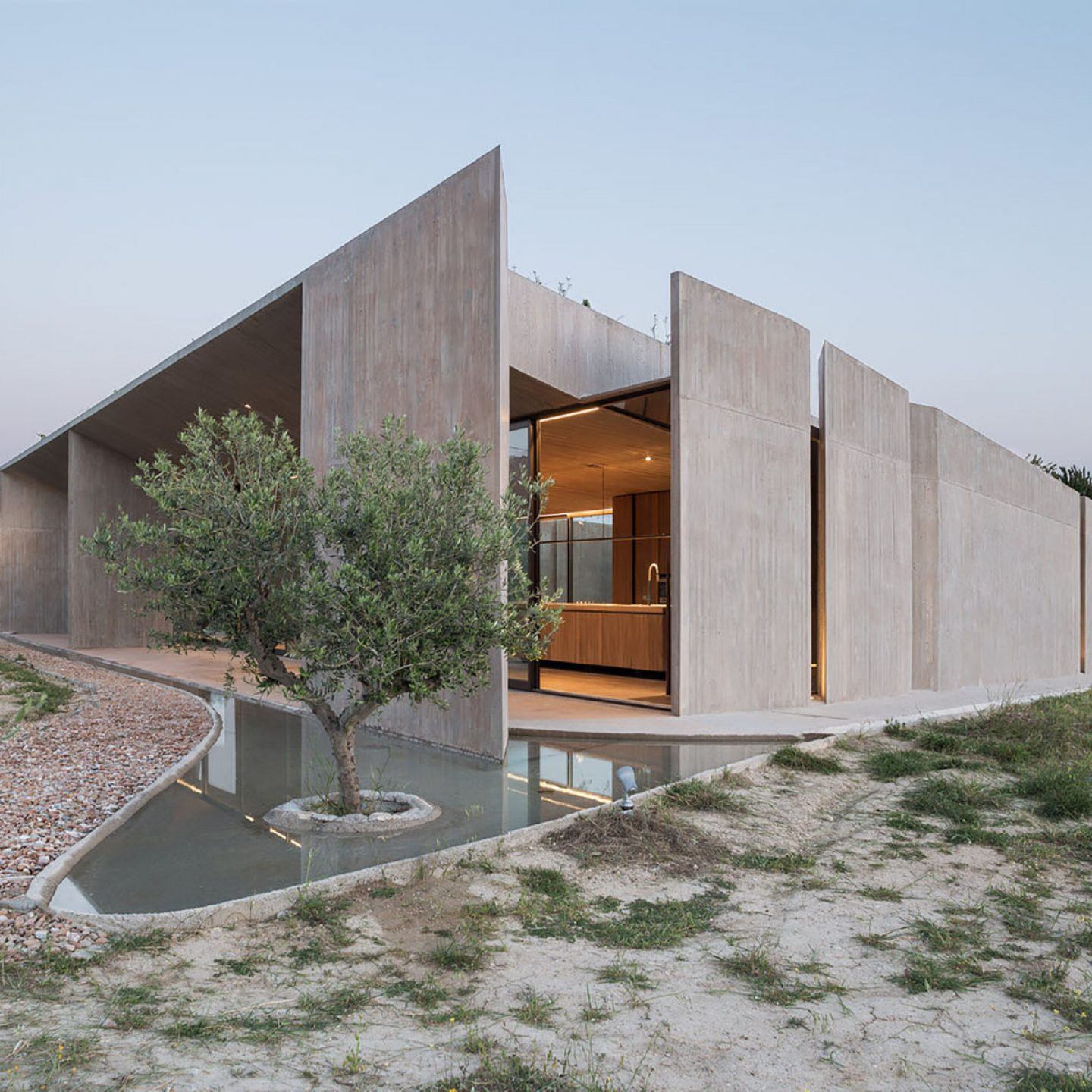 This Triangular Concrete Triumph Stands At The Base Of The Geraneia Mountains In Greece
Amidst an olive grove that stands between the Geraneia Mountains and the plains of Megara, Tense Architecture Network has completed a uniquely shaped home for an environmentally conscious couple.
The 200-square-meter concrete building was designed as a second home for the pair, who live permanently in Athens. Unlike conventional buildings, 'Residence in Megara' has a triangular floor plan that is divided into four distinct sections; two interior volumes, and two courtyards. The largest of the interior buildings houses the open-plan living, kitchen and lounge area. From this space, oversized glass sliding doors offer access and views to the mountains beyond. The smaller block contains the sleep suites and backs onto an enclosed garden. Connecting these two internal spaces is a large central courtyard fit with a glazed corridor.
The architects employed a number of successful strategies in order to build with, and not against, the landscape. The home has a gently tilting green roof which has been planted with hardy and fragrant native plants from the area, this "self-sustaining, biodiverse ecosystem allows for the building to naturally become part of the landscape", the architects explain. In addition to this, the raw concrete exterior has been treated with an earthen glaze, a gentle tincture that allows the otherwise dramatic building to settle into the landscape.