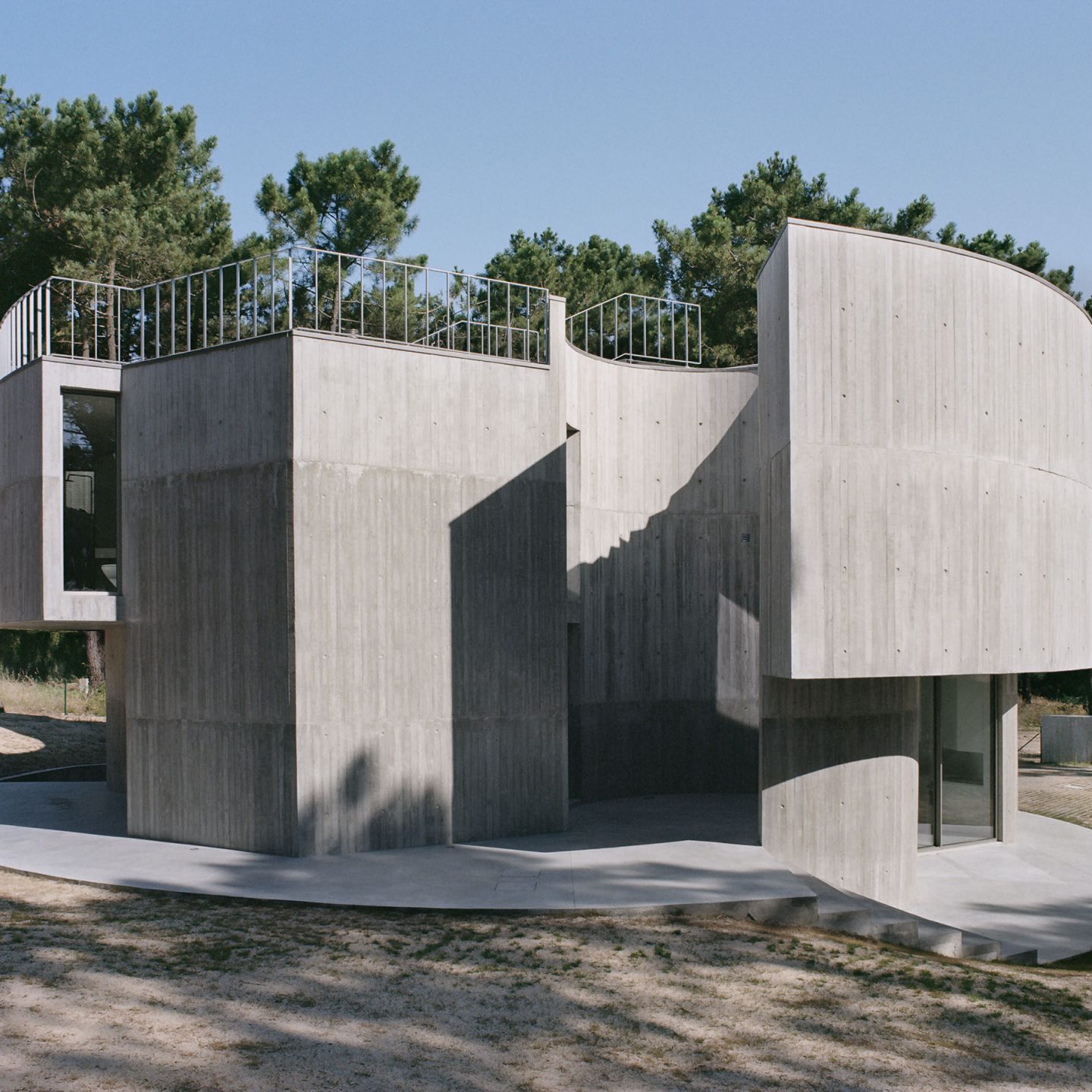 In Portugal, Concrete Residence Casa Trevo Rises From The Ground Like A Monument
Located on a forested lot just outside of Portugal's capital Lisbon, the two-storey residence 'Casa Trevo' by double (o) studio is an integrated concrete monolith of multiple variations in scale, in which little of its inside is revealed.
Made of cast-in-place concrete, the distinctive structure addresses the site by "stepping the ground plane along its natural slope and by bringing that level difference inside," explain the architects. The house is characterized by scalar shifts in its spatial disposition, with elements arranged both horizontally and vertically so as to form a concrete monolith with a range of dynamic and varied experiences of space. Despite its small size, the project exerts a rather peculiar monumentality. "It is unified by concrete on the outside, subverting the perception of its scale, while serving as canvas for a dialog between nature and architecture to be projected," they continue.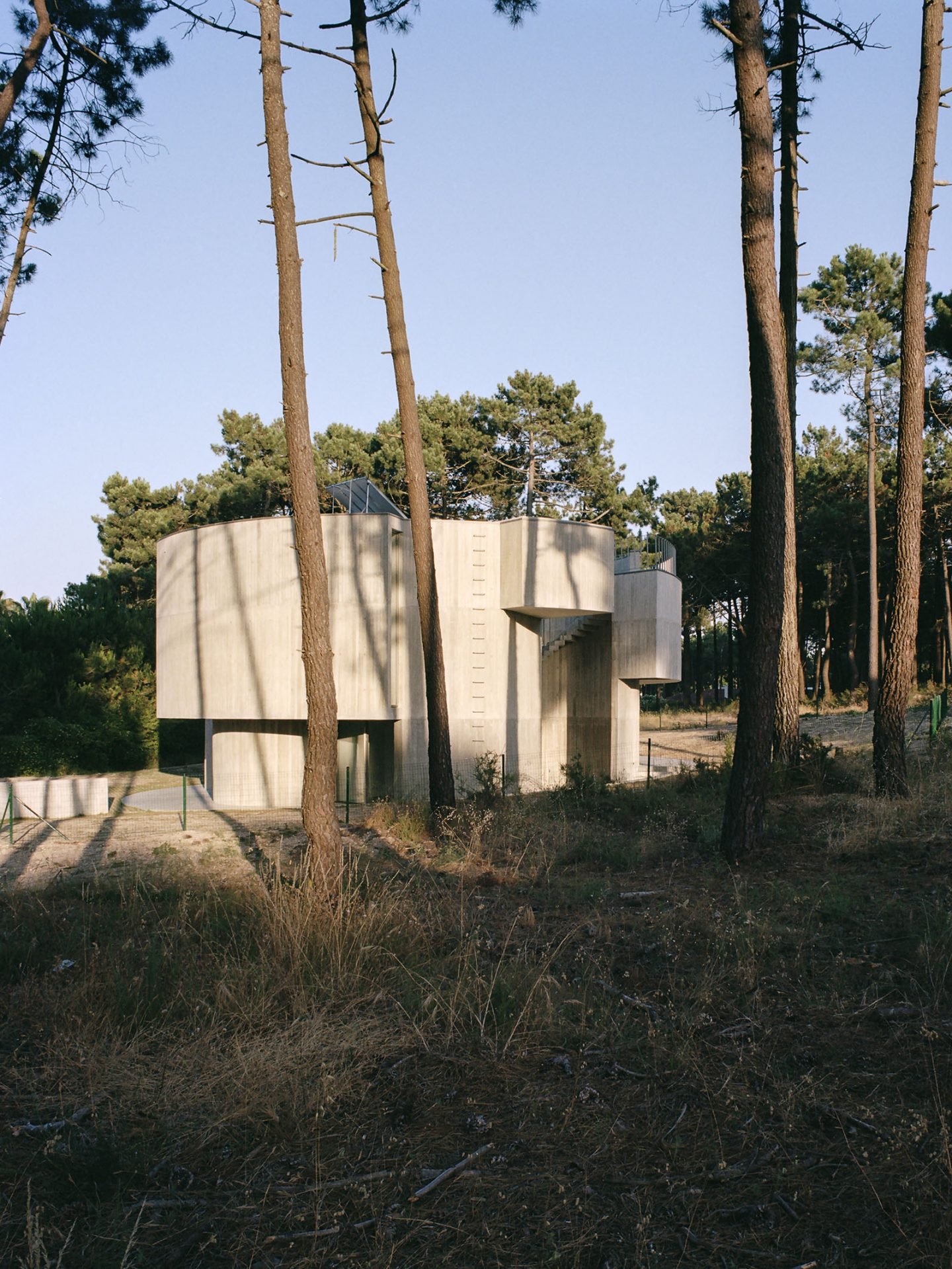 Named 'Casa Trevo' or 'Trefoil House' after the trefoil shape that its overall form takes, the residential project is organized around three outdoor patios, circular in shape and with multiple functions. These serve as extensions of the interior spaces as well as light wells and openings for the living areas on the ground floor and the sleeping quarters above. "The nine-meter high patios also perform as main structural voids in the form of three hollowed and semi-open columns. Together, they support a series of slabs ascending at different increments," add the architects. The roof features an integrated lap pool to enjoy sky views and the breeze from the nearby Atlantic Ocean.