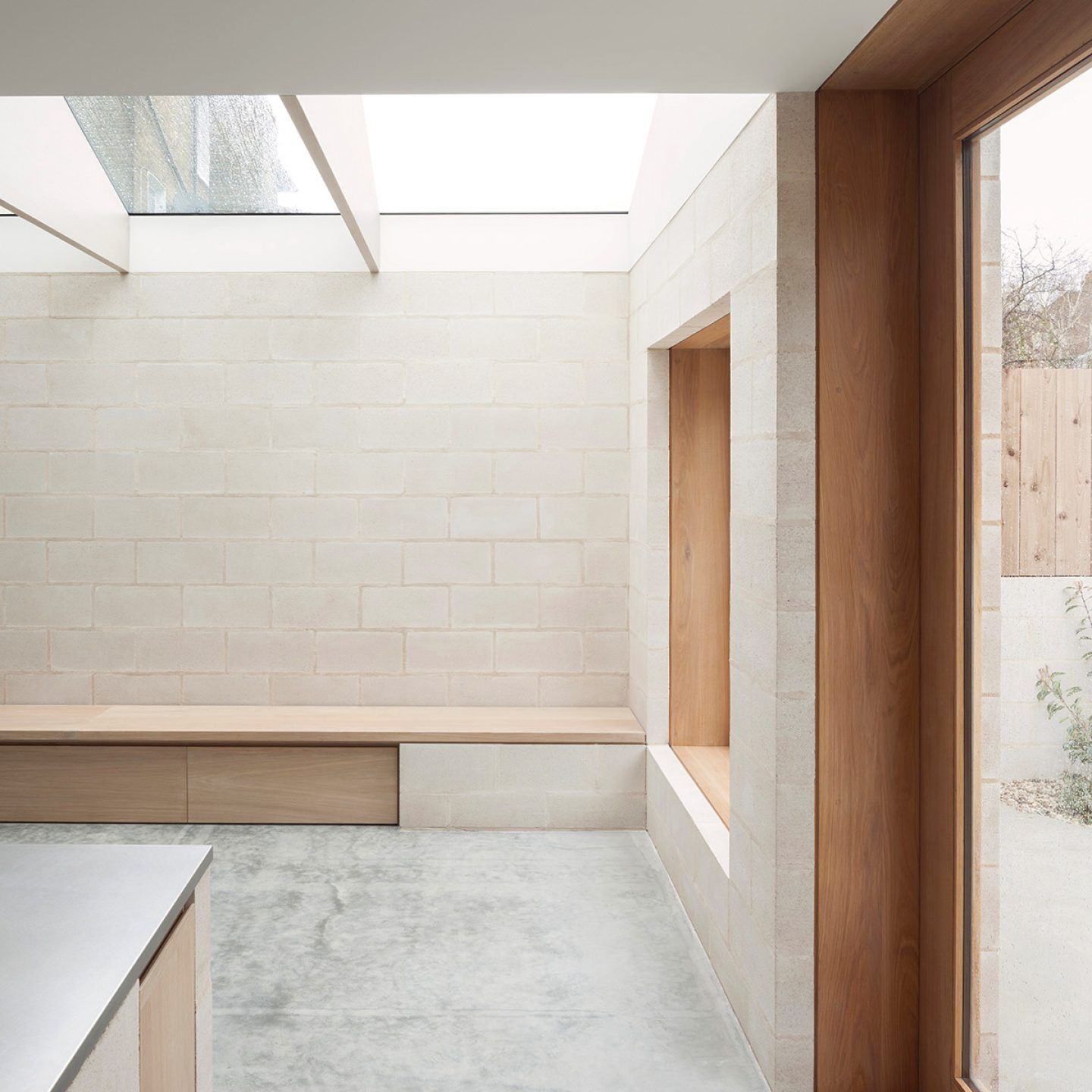 Al-Jawad Pike's Bright And Bold Double-Storey Extension For A Home In South London
In the London suburb of Peckham, local design studio Al-Jawad Pike has completed a luminous double-storey extension in concrete for a Victorian terraced house.
By cleverly reconfiguring the ground floor of the property to allow it to spread the full width of the plot, Al-Jawad Pike has opened up a once separated space to create a large light filled entertaining area that overlooks the courtyard and garden. "The existing narrow kitchen extension on the ground floor was removed and replaced with a new light-filled kitchen and dining area", the studio explains. "The ground floor is expanded sideways, filling the entire width of the plot with reconfiguration of the existing internal layout to incorporate washroom and generous arrival hall". Completed in light-colored concrete blocks, the extension sits in subtle contrast to the original stone home. Inside, polished concrete floors are offset by cream-colored blocks and oak wood features.