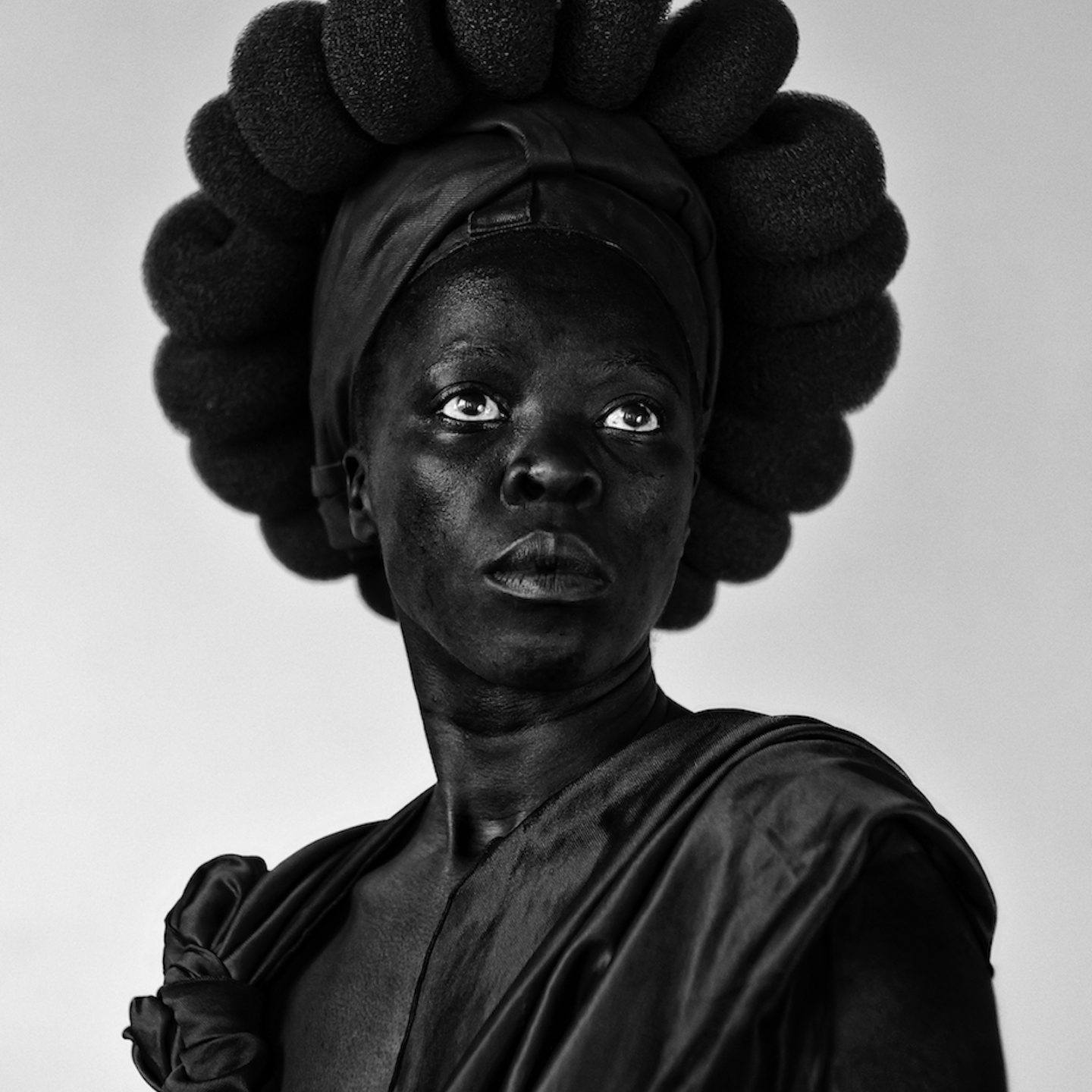 Hail The Dark Lioness, An Important Series Addressing Identity Politics And Racial Injustice
Muholi began working on the series in 2014, taking the portraits to represent each day of a year. The portraits are her alter egos: Muholi wears different clothing and adornments in each black and white frame; in doing so she transforms into the "be brave enough to occupy spaces—brave enough to create without fear of being vilified"different characters she creates, whose titles are often Zulu names. In some of the shots, Muholi dons unusual accessories to skew the viewer's expectations: In the portrait 'Bester I, Mayotte', Muholi wears clothes pegs as jewelry and as a head piece, and is wrapped in a striped doormat. The outfit is a tribute to her late mother, who was employed as a domestic worker for 42 years before she passed away in 2009. In another image, Muholi is covered in the plastic wrapping from her suitcase; the photo aiming to highlight the racial profiling that occurs when crossing borders. The evocative images channel her experience as a queer woman of color in today's society, and are a direct and important response to both historical and current racism, sexism, and homophobia.
Muholi states, "I am producing this photographic document to encourage individuals in my community to be brave enough to occupy spaces—brave enough to create without fear of being vilified. . . . To teach people about our history, to rethink what history is all about, to reclaim it for ourselves—to encourage people to use artistic tools such as cameras as weapons to fight back." The series was collated into a hardcover photo book published by Aperture, who described Muholi's work as being "as much a manifesto of resistance as it is an autobiographical, artistic statement". The photo book is available for purchase here.