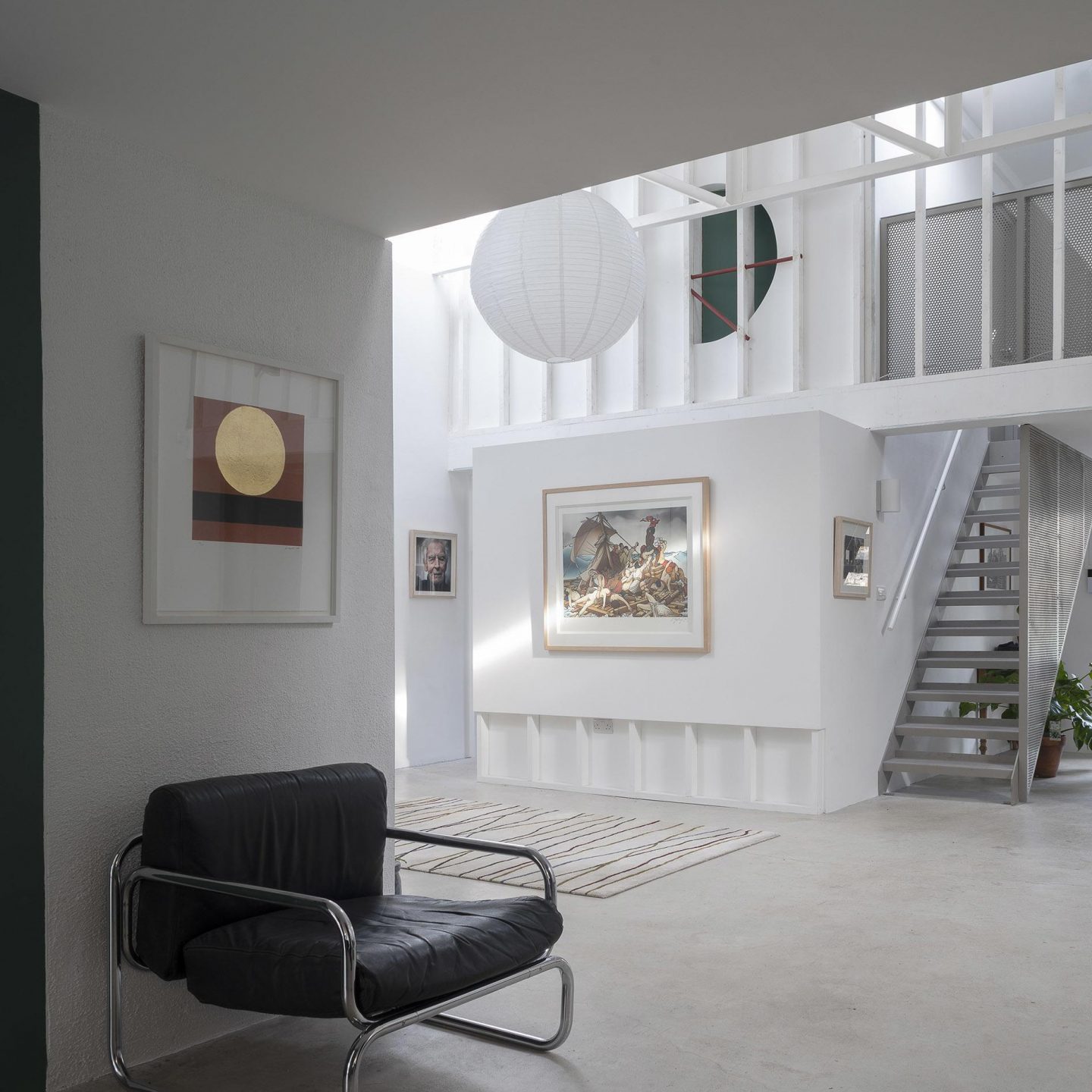 A Dublin Warehouse Transformed Into A Sophisticated Home With Mid-Century Furniture
Irish firm Clancy Moore Architects has converted a former industrial warehouse into a family home; 'Avenue Road' was previously the work studio of photographer Fionn McCann, who acquired the building with the intention of raising his family in its newly renovated living spaces.
At McCann's request, the architects retained the warehouse character of the building, leaving intact the functional steel trusses that hold up the roof (and painting them white), and the concrete floors and walls. Beyond these details, the house's charming redesign was imagined from scratch. The central space of 'Avenue Road' is its imposing, double-height living area, an ambient room that is flooded with natural light from four skylights. Common spaces including the kitchen, dining room, and office, all of which diverge from the living room and are fitted with lower ceilings; a cosy contrast to the large, open-plan living area. The kitchen is separated by a stylish dividing unit, painted black, to compartmentalise the spaces without completely blocking them off from one another.
Two staircases lead to separate sleeping quarters for the adults and children, on the mezzanines above the living room. Mid-century furniture provides a chic aesthetic to complement the home's industrial quality, including brown leather sofas, copper-plate side tables, and Marcel Breuer's 1928 S 32 Thonet Chair. Various artworks throughout the home are framed photographic prints taken by McCann, who also shot the images of his home that are featured below.