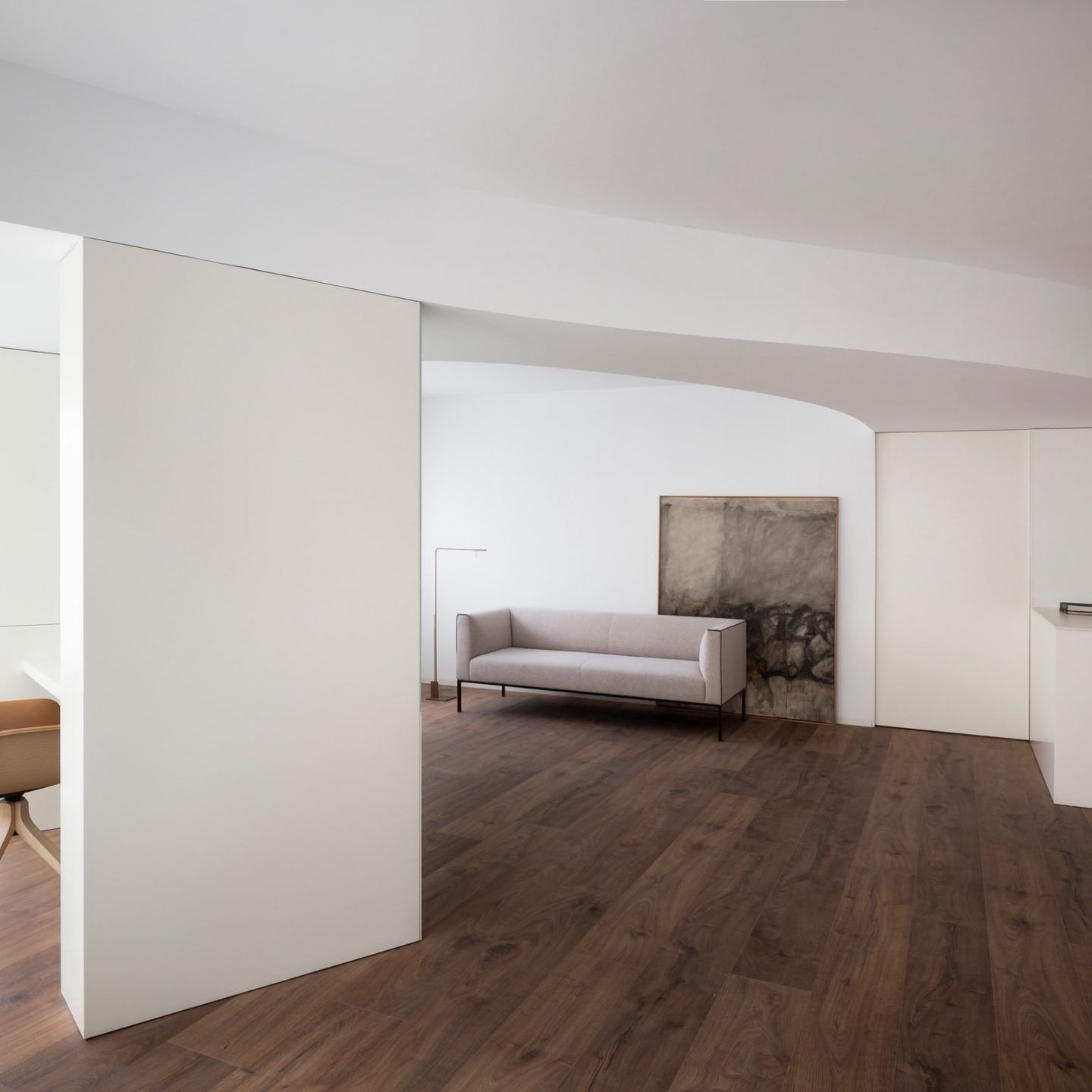 Balzar Arquitectos' Minimal, Geometric Apartment In Valencia Seeks To Be A Sculpture
On one of the main avenues in the city of Valencia, Spanish firm Balzar Arquitectos has completed the renovation of 'GVFC Apartment': A minimal three-bedroom residence with a unique layout that was determined by the convoluted, polygonal shape of the apartment block it sits within.
The apartment is located within 'La Pagoda', an architecturally esteemed building that was designed by the renowned Antonio Escario in the 1970s. The building's tiered configuration, hexagonal shape, and large, curving terraces make it an iconic landmark, however, these factors presented an internal challenge for the renovation's design. Situated on a corner, the architects devised a floor plan that cleverly unites older structural elements with newer built elements, to create a cohesive, open-plan home that prioritizes light and space. The diagonal walls and protruding steel columns in the center of the living space merge with the renovation via new sculptural interventions. A curved ceiling conceals a structural beam, and a translucent partition wall separates the former balcony from the living area, creating a small study. To the architects, the apartment can be understood as a "continuous geometry, abstract in its form, seeking to be a sculpture".