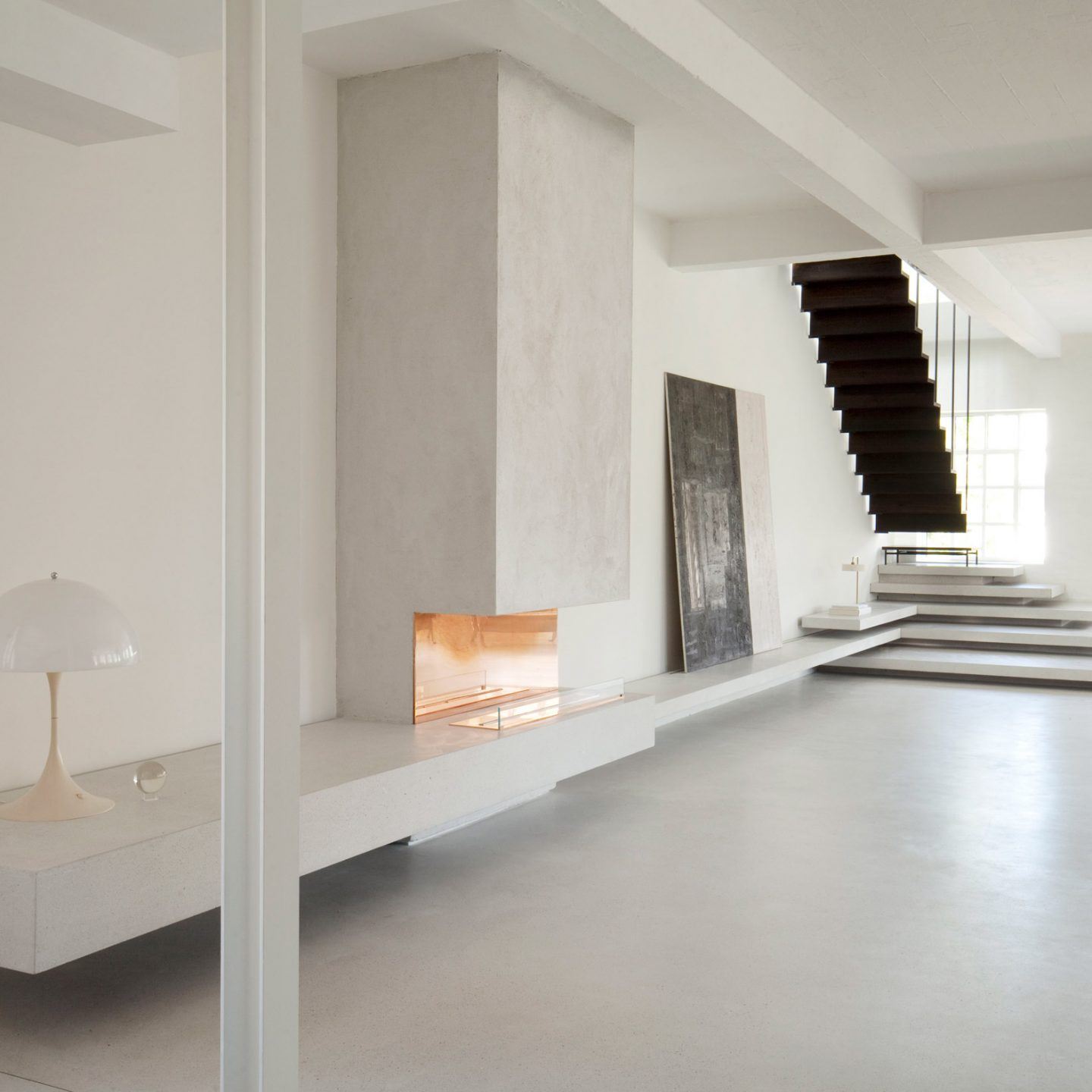 Jac Studios' Fresh And Innovative Renovation Of A Spacious Copenhagen Apartment
The Copenhagen-based Jac Studios has completed an immaculate renovation of a 200-square-meter apartment in a former factory complex, in Copenhagen's Islands Brygge neighborhood.
'Sturlasgade Apartment' is a fresh and minimal take on its predecessor. "The apartment is focussed on creating an interior landscape of plateaus and surfaces that offer dual functionality," explain the architects, "with an attention to detail and material connectivity." The open-plan design relies not on physical walls to separate the spaces, but on furniture interventions. "This is intended to open up the interior to form a large open-plan space that allows for a principal living, kitchen, and dining area," they explain. Attention to detail is exemplified through a choice of rich materials: tiered platforms made from terrazzo lead to a smoked-oak staircase suspended from steel poles, while a 4.5-meter-long dark oak dining table is cantilevered from the kitchen's island bench. The table "seemingly floats across the kitchen and living room area, is multi-functional, and provides a place for gathering as well as for preparing food," the architects say. The apartment's design creates "a strong contrast and meeting between surfaces that cantilever, intercept, and interact with one another," they conclude.