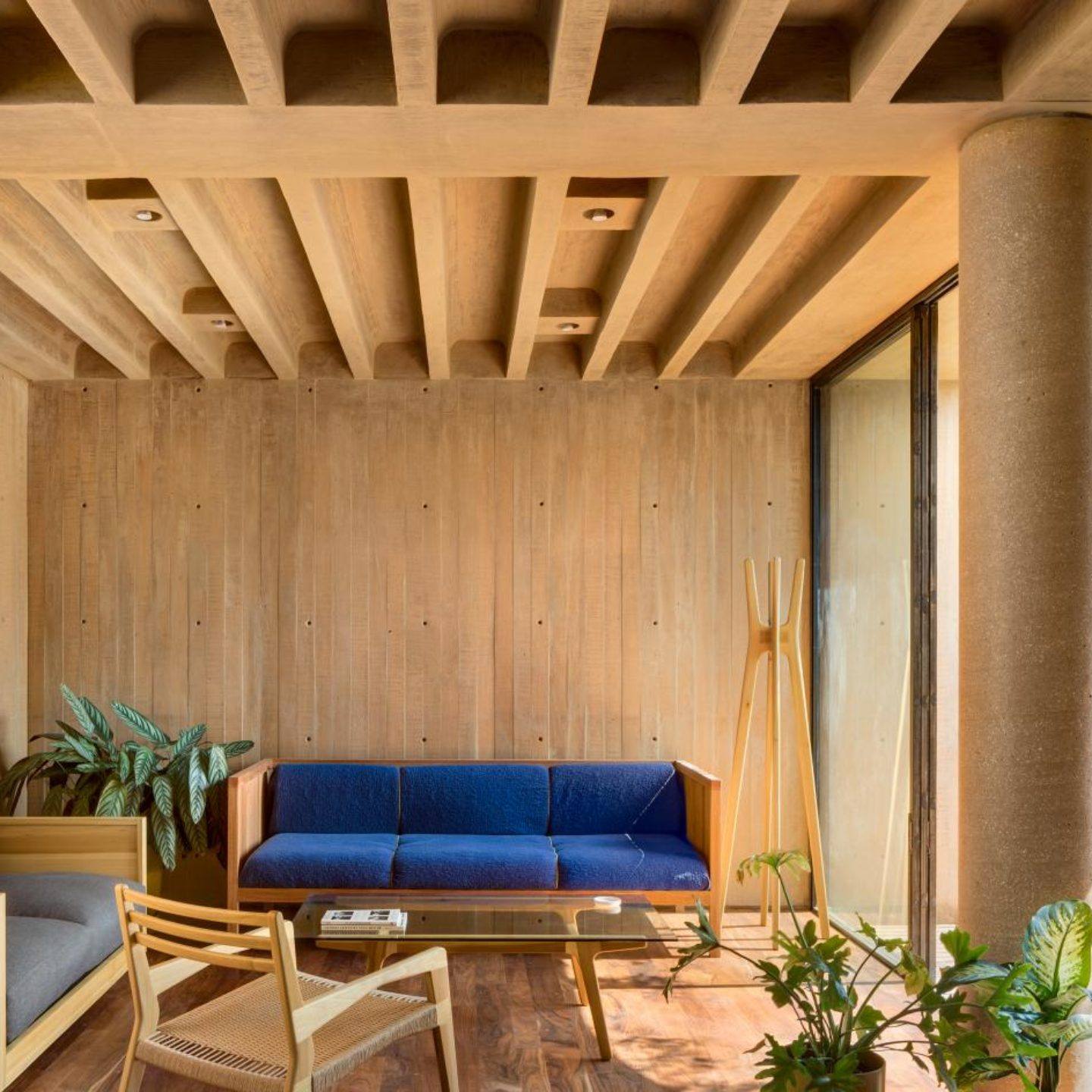 Softening Mexico City's Skyline, A Boutique Residential Complex By Taller Hector Barroso
In Mexico City's Colonia del Valle district, Taller Hector Barroso has designed 'LC710' on a uniquely shaped lot, whose narrow width proved to be the making of the boutique residential development.
At just 10 meters wide, and 32 meters long, the size and shape of the land offered a unique challenge to the architects—how to create six apartments that were equal? Designed across three volumes that each stand at four storeys; the apartments have varying layouts, but in each natural light, privacy, and access to outdoor areas have been thoughtfully considered. The building that sits at the front of the block features three floors of curved balconies, whilst the lower levels are structured around open-air patios lusciously furnished with plants.  Built from concrete and steel, the pale earth coloring of the complex softens the solidity of the construction. The materials were chosen not only for their aesthetic value but because of their durability—concrete is one of the few materials able to withstand Mexico City's extreme humidity with little maintenance.