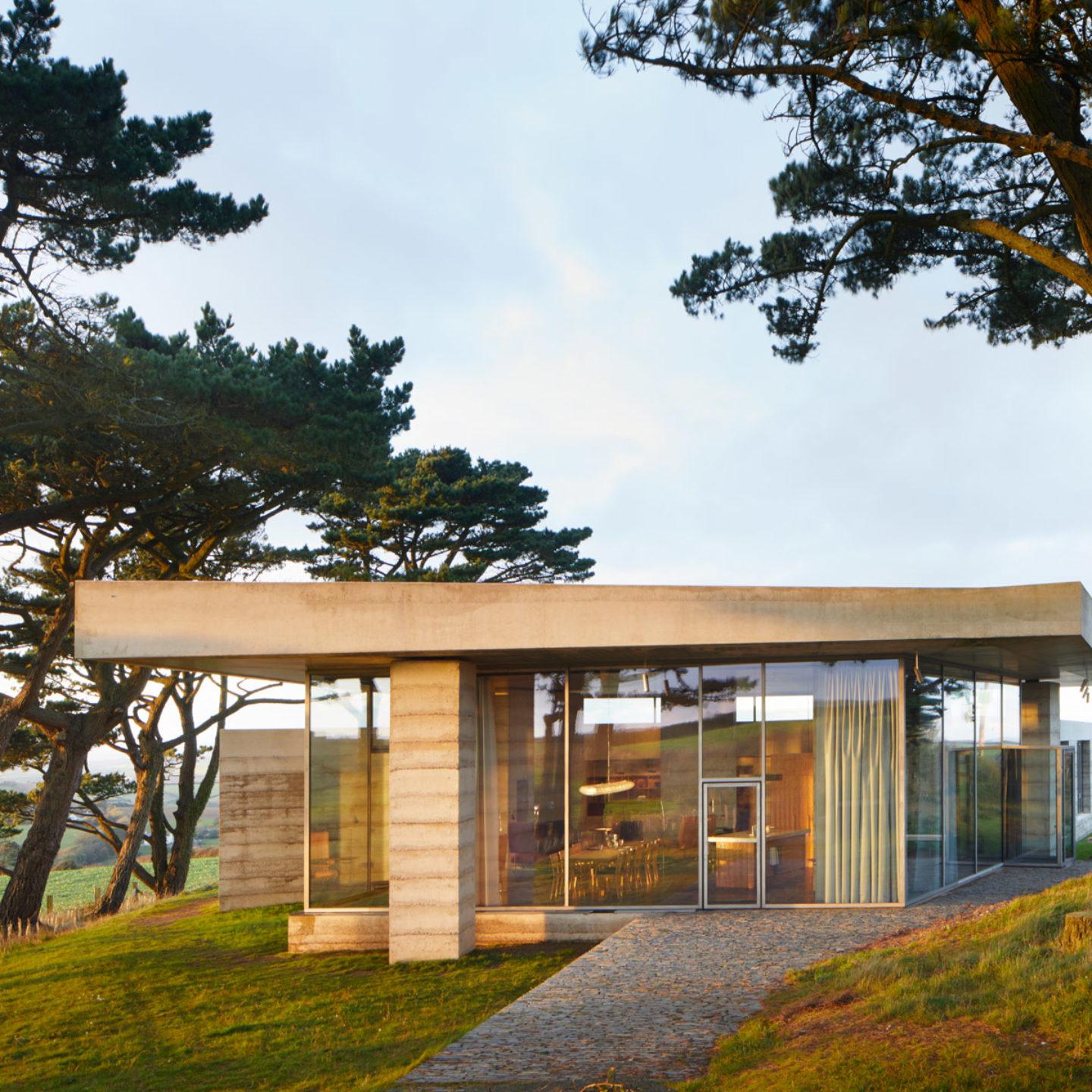 Peter Zumthor's Secular Retreat In Devon Is Complete And Available To Rent
As a part of Alain de Botton's Living Architecture program, Swiss architect Peter Zumthor has completed a holiday home titled 'Secular Retreat' set on a hilltop amongst the rolling pastures in South Devon, England.
Designed the celebrate both craftsmanship and nature, the home draws upon the architectural nuances of Zumthor's hero: Andrea Palladio, a 16th Century Venetian who is considered one of the most influential individuals in the history of architecture. Like Palladio, Zumthor is an architect committed to craft, and though the 'Secular Retreat' was the first of the Living Architecture homes to be commissioned, it is the seventh to be completed—so labor intensive were the construction methods it employed. The home is built from rammed concrete: created layer by layer, each visible line marks a single day of work. The textural walls are offset by a limestone floor, which took a similarly lengthy process to complete. The pattern of the floor was designed around the dimensions of the slabs from the quarry: if they arrived broken, the pattern was reworked to accommodate them. The single storey home features a large open plan living area and kitchen, five bedrooms with ensuite bathrooms, and floor to ceiling windows opening onto the bucolic landscape beyond.
Interested in holidaying in a design by a renowned architect? Visit the Living Architecture website to find out more.