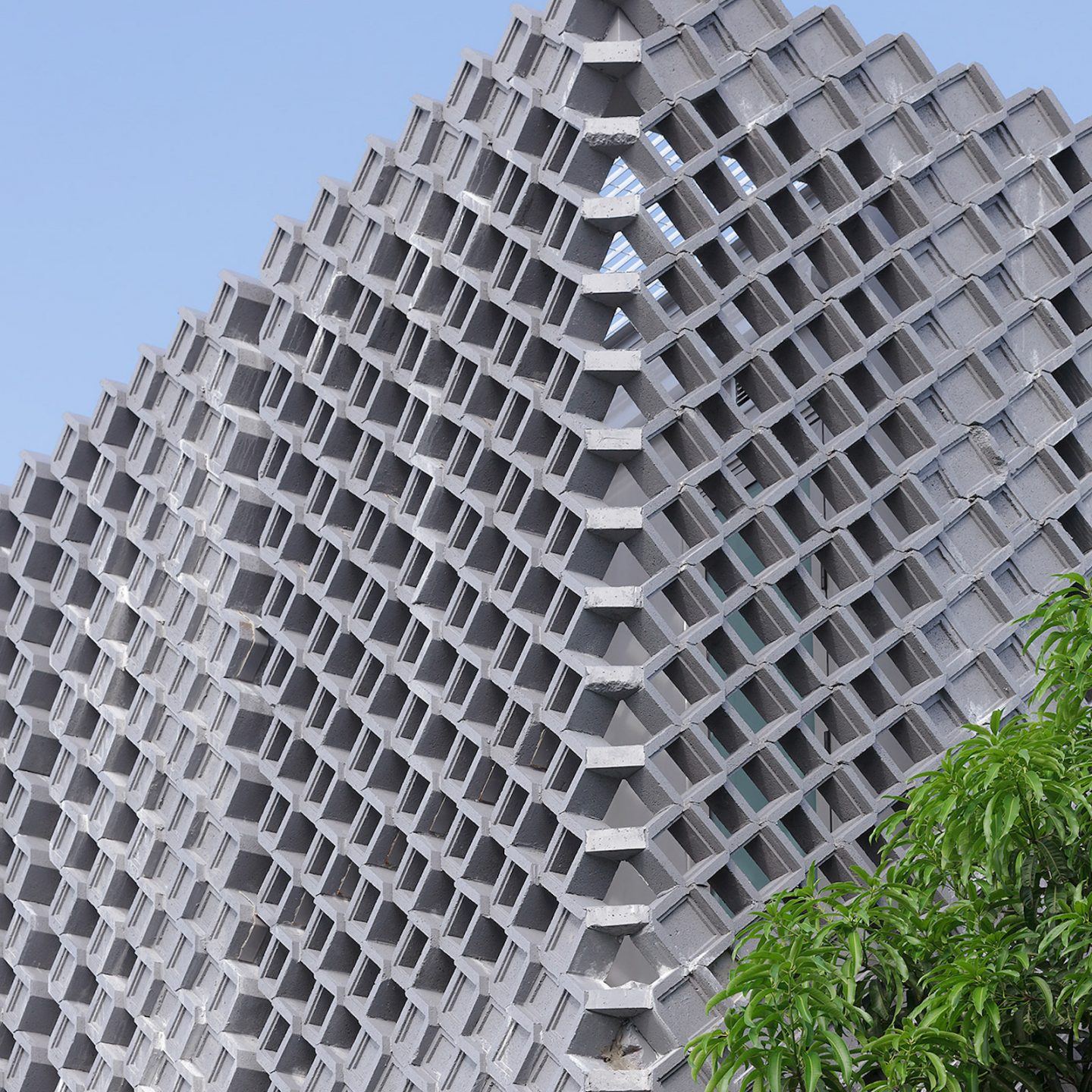 A Bangkok Home Clad In Hollow Concrete Blocks Maximizes Indoor Sun Exposure
In a bustling neighborhood characterized by many small streets that are frequently undergoing transformation, Bangkok-based architecture firm All(zone) has completed a three storey concrete residence, 'Phra Pradaeng House'.
Located in the South Bangkok district of the same name, the exterior of the property is clad in thousands of custom-made grey concrete blocks. The cladding was created to provide varying degrees of privacy, and although the property has an austere appearance from the street; inside it offers an abundance of natural light—the concrete blocks cast hundreds of patterned shadows, due to their hollow nature. The property maximizes the value of its plot of land; at 388 square meters the house is substantial in size. The home is arranged around a small indoor pool on the ground floor for bathing. This design is informed by what the architects refer to as a central well—"modelled after [the] tropical shophouses of Southeast Asia, to allow natural ventilations and gentle sunlight to get through every single room".