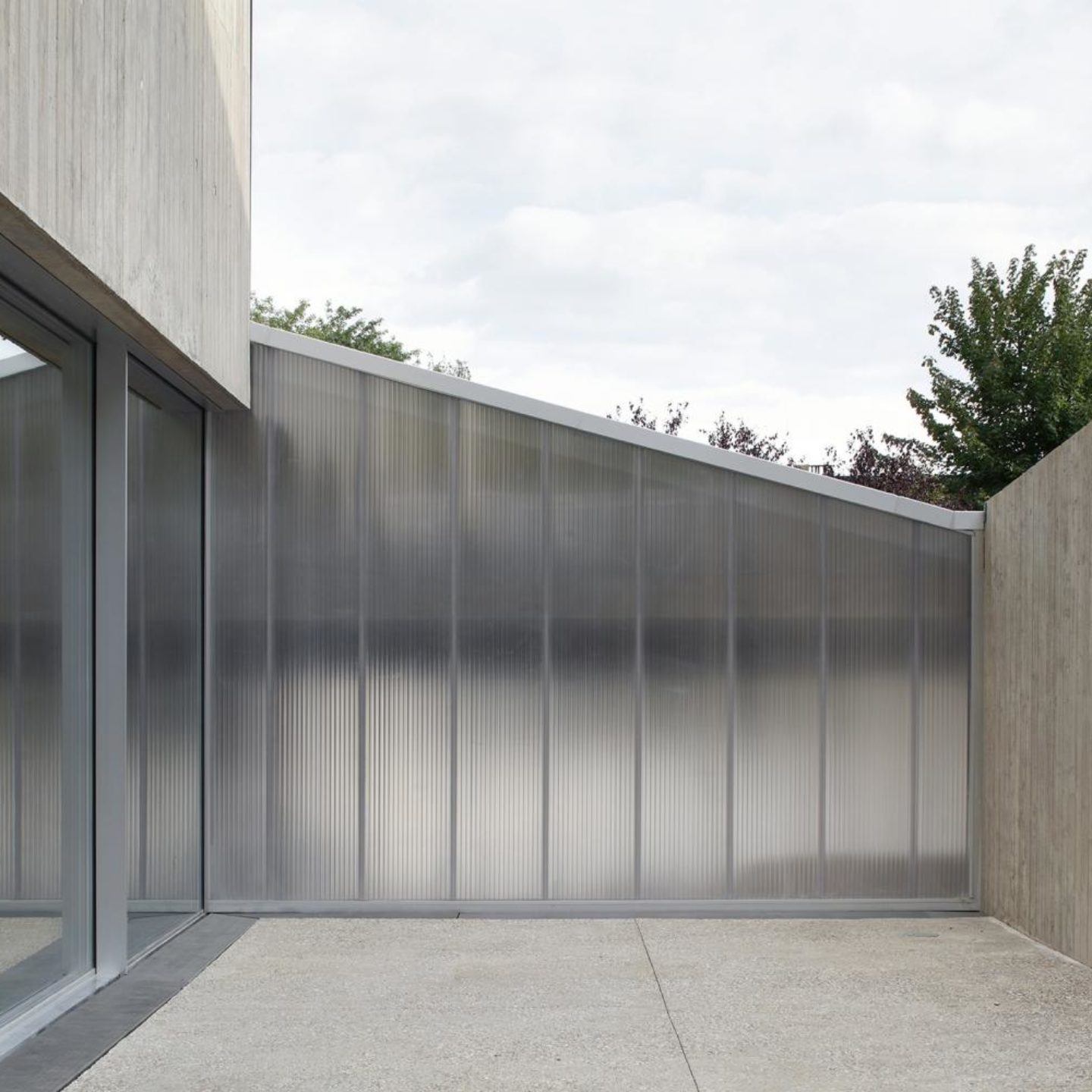 2001 Completes An Essentialist Concrete Home Named After A Luxembourg Hero
Named after local Luxembourg hero John "Hercule" Gruen, this sturdy concrete home in Mondorf-les-Bains juts from its site like an iceberg—its glittering nature and robust composition a nod to Gruen's character from architecture firm 2001.
Situated on an incline between a traditional farmhouse and a conventional villa, 'Hercule' is certainly a break with the suburban decor of the area. Rather than working against this context, the architects allowed it to determine both the layout and aesthetic of the three-level home. With its incandescent front and concrete build, the house is a radical addition to the neighborhood of Mondorf-les-Bains. The founder of 2001, Philippe Nathan, explained the project as being a "multifaceted artefact, an architectural bastard" that addresses the complexity of its context by defining "vital spaces for a young family in the 21st century".
Though compact in size, the building feels spacious thanks to built-in furniture, indoor/outdoor areas and thoughtfully placed windows. The street facing side features a reflective glass facade that floods the home with light, whilst giving it a unique street frontage. The south side has what the architects term a "blind béton brut wall" that works to shield the upper floors from view. The ground level of the construction is dedicated to the functional sites of the home; housing the garage, the entrance, the wardrobe, laundry room, fitness and spa room, along with a cellar and kitchen, dining and living room, and adjacent patio. The dimensions of the house repeat on the two floors above; these house bedrooms and bathrooms.