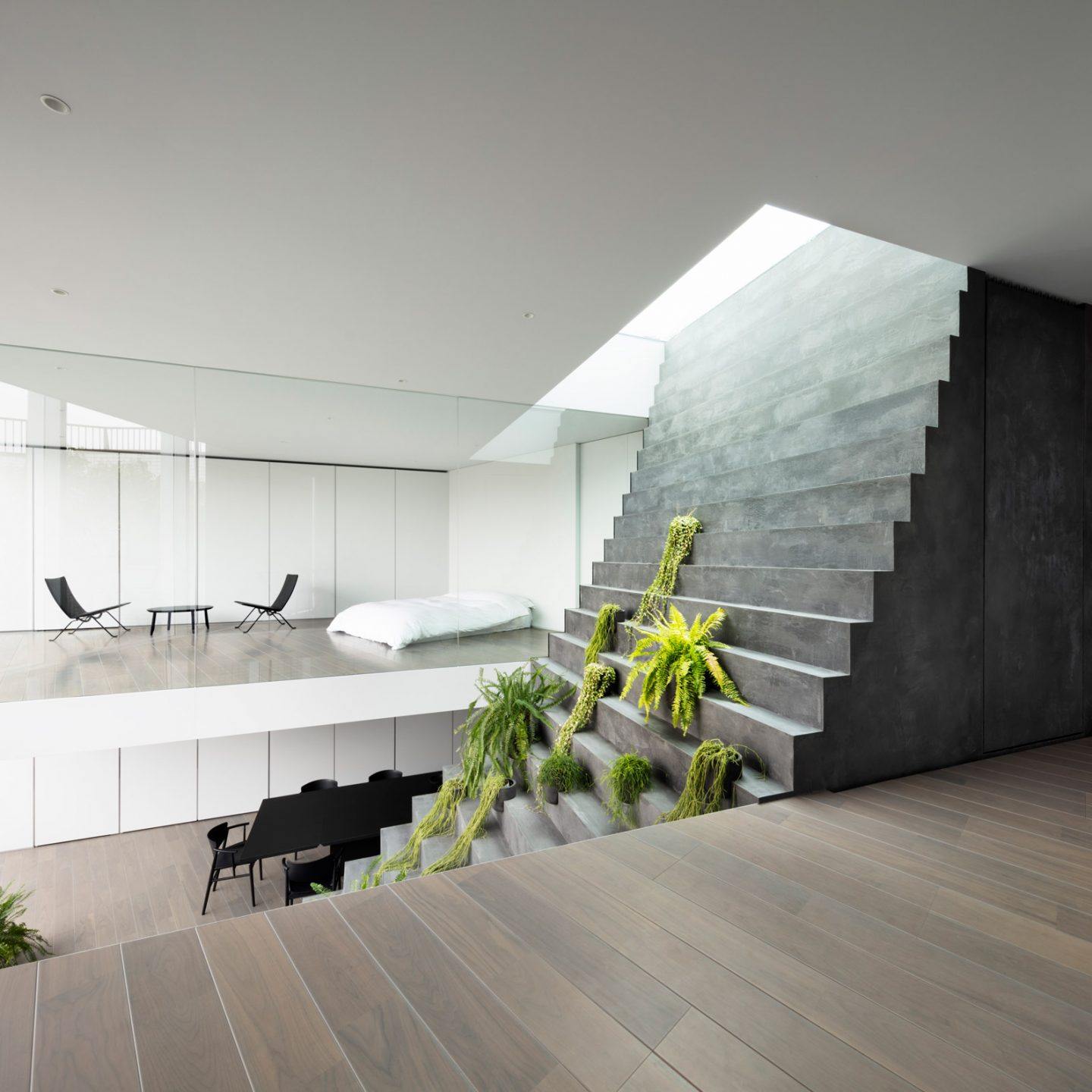 In Tokyo, A Giant Staircase Cuts Through The Center Of Nendo's Stairway House
A colossal steel and concrete staircase takes center stage at the 'Stairway House'. Designed by Japanese studio Nendo, its imposing form was placed to obstruct the facade, uniting each level of the three story home.
The home was designed for three generations of the same family—thus, the more accessible ground floor was designated to the elder couple in the family and their pets, while the upper two floors of the house were designed for the younger couple and their child. "To avoid the two households being completely separated at the top and bottom, we designed a "stairway-like" structure in the south yard, continuing upward into the building and penetrating each floor," a statement from Nendo explains. Running from the back garden, through the glass-walled rear facade, and up to the top floor, the faux staircase is not just a connecting architectural element. It is functional in unexpected ways, including housing bathrooms, storage cupboards, and a real staircase inside its steel walls to move between the different levels. "Not only does the stairway connect the interior to the yard, or bond one household to another, this structure aims to expand further out to join the environs and the city," the studio says. The steps also serve as a sun-soaked lounge spot throughout the day. The pared-back, monochrome interior has been sparsely furnished; most of the decor, including the minimal kitchen island bench, sofa, chairs, and study desk, is black.