House Husarö by Tham & Videgård Arkitekter
Tham & Videgård Arkitekter finished the House Husarö in a Stockholm archipielago with two levels, divided into an open social area at ground floor and a more private upper level, with bedrooms and a playroom. Within the square plan, a freestanding box holding kitchen, bathroom and the stair, organizes the ground floor into a sequence of interconnected spaces. Large sliding windows open up to the views in all directions and allow the sunlight to fill the interior. On the upper level a skylight that runs along the ridge of the roof underscores the verticality of space and subtly enhances the experience of seclusion.
The exterior is entirely clad with folded black sheet metal of varied widths that integrate the position of the windows. Three glazed sliding doors with frames of hard wood provide entrances and direct access to the outdoor areas on the naturally flat part of the bedrock. All construction and finishes are made out of wood. The open plan is made possible with glulam wooden beams. Between these beams plywood sheets has been bent to form a series of vaults that add direction to the interior spaces.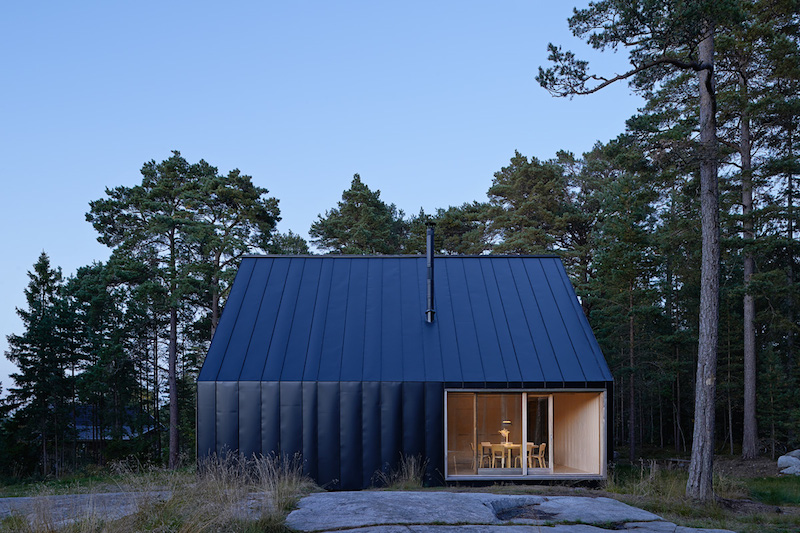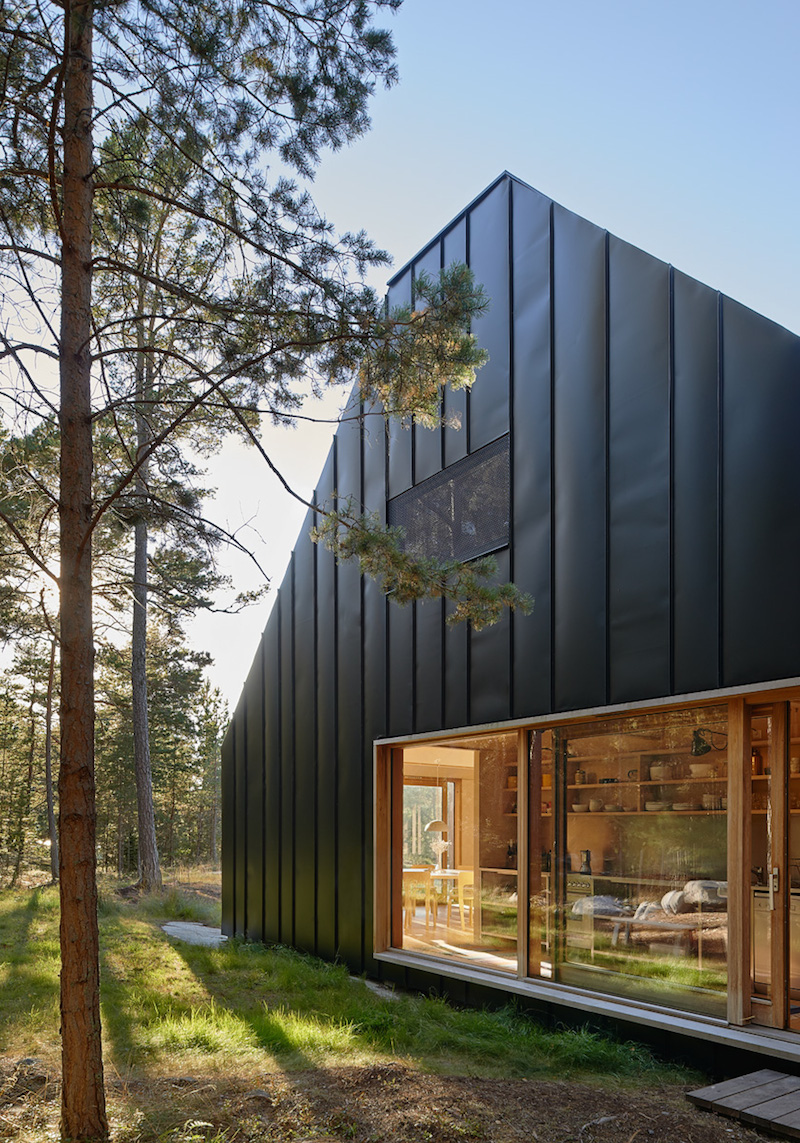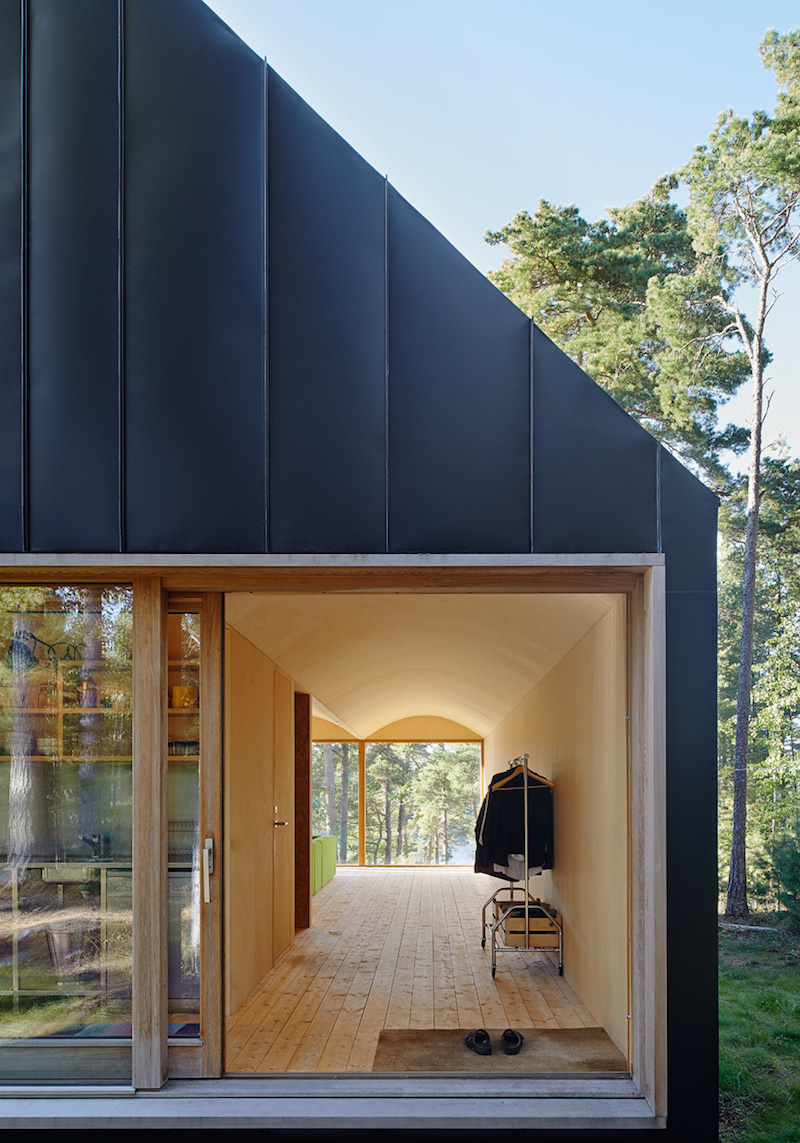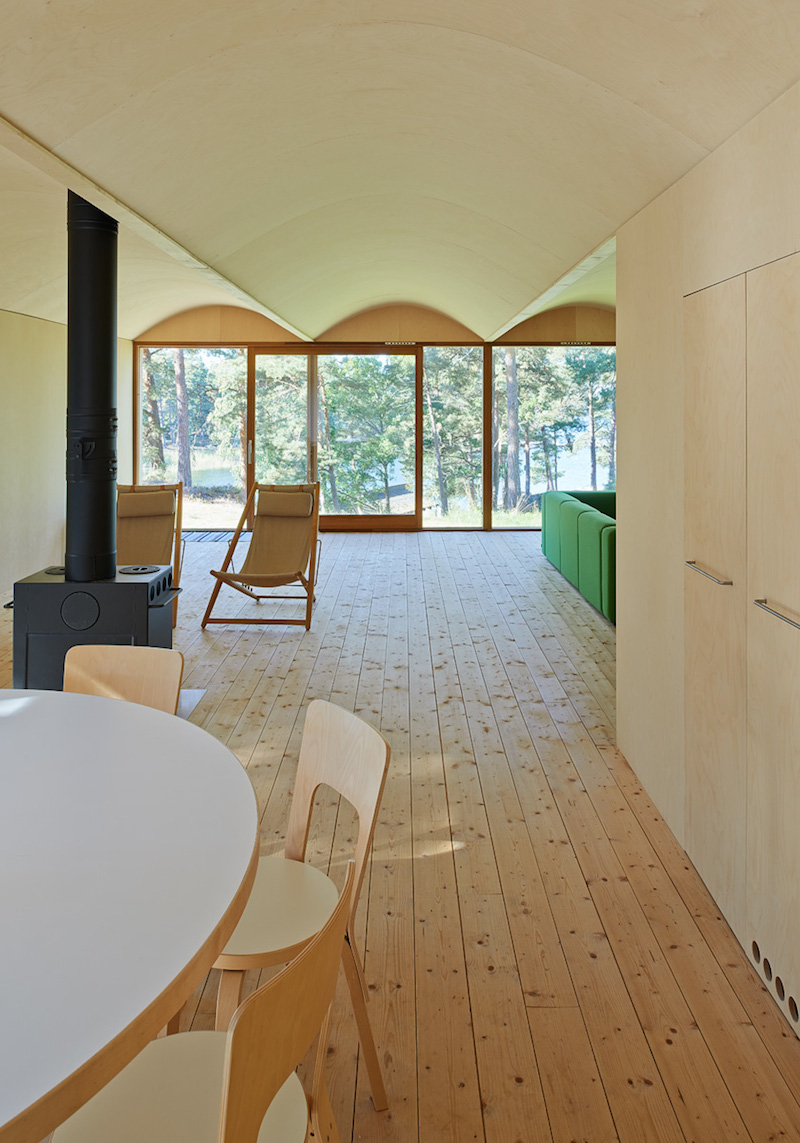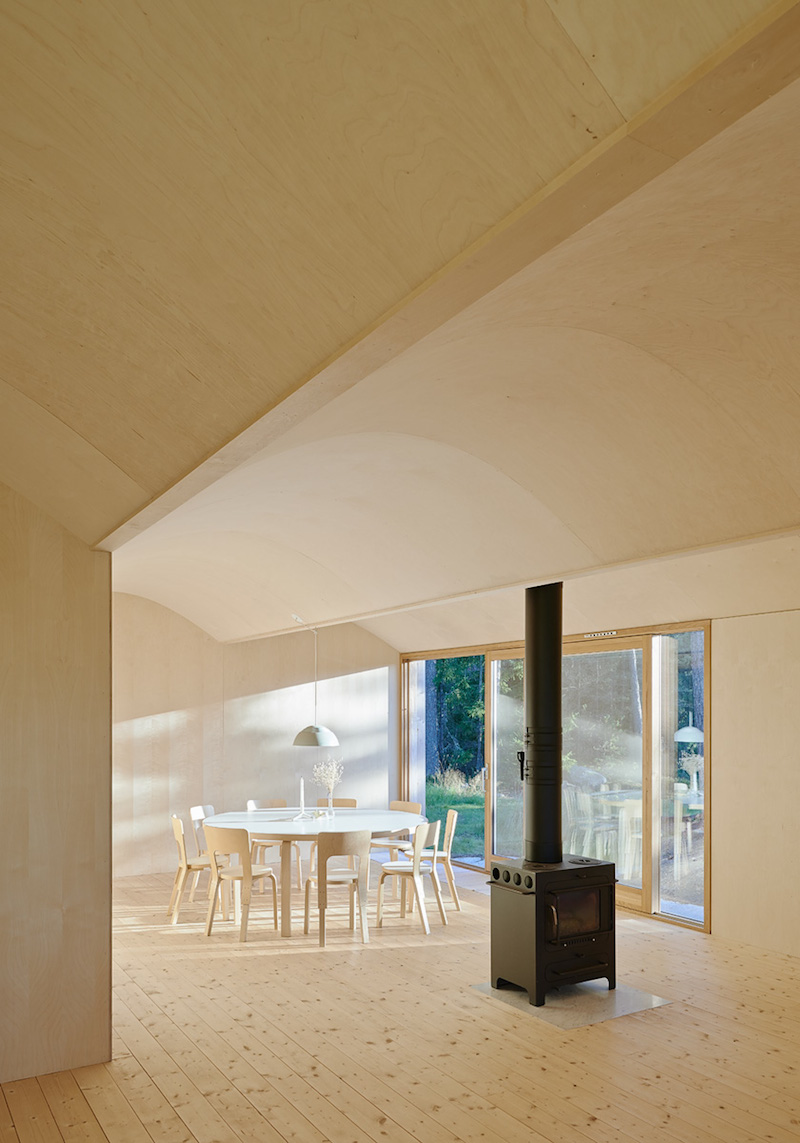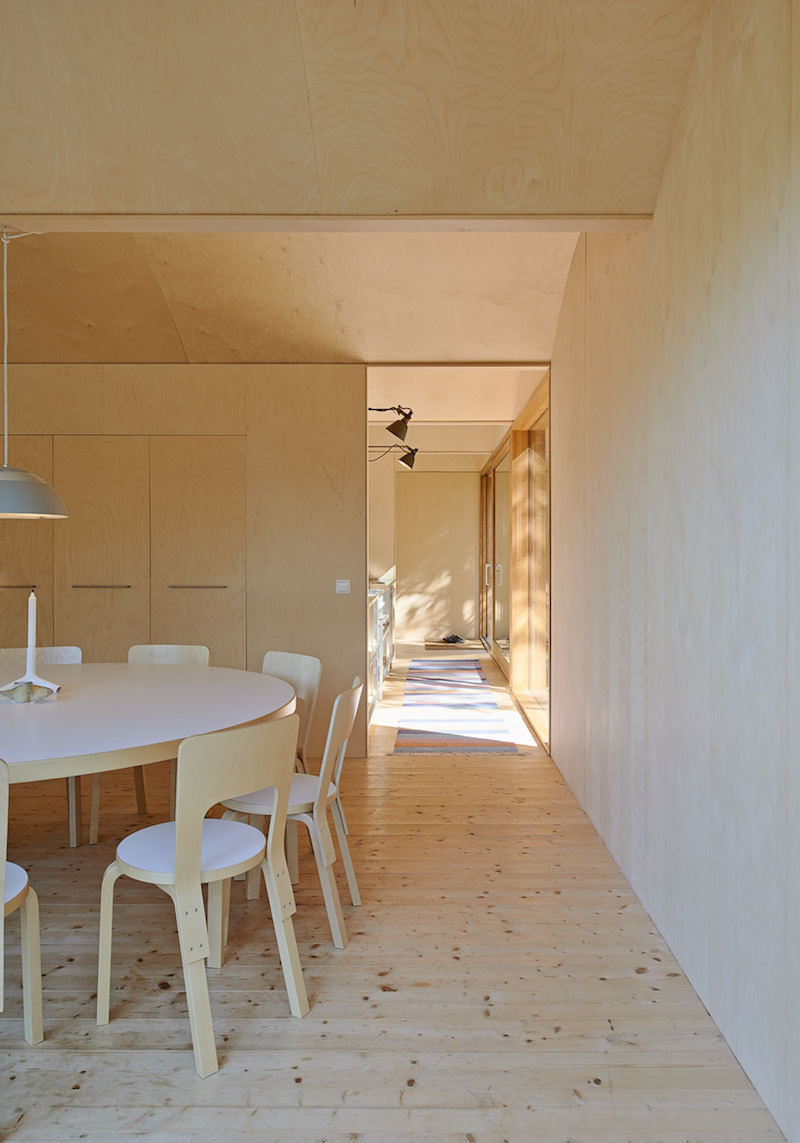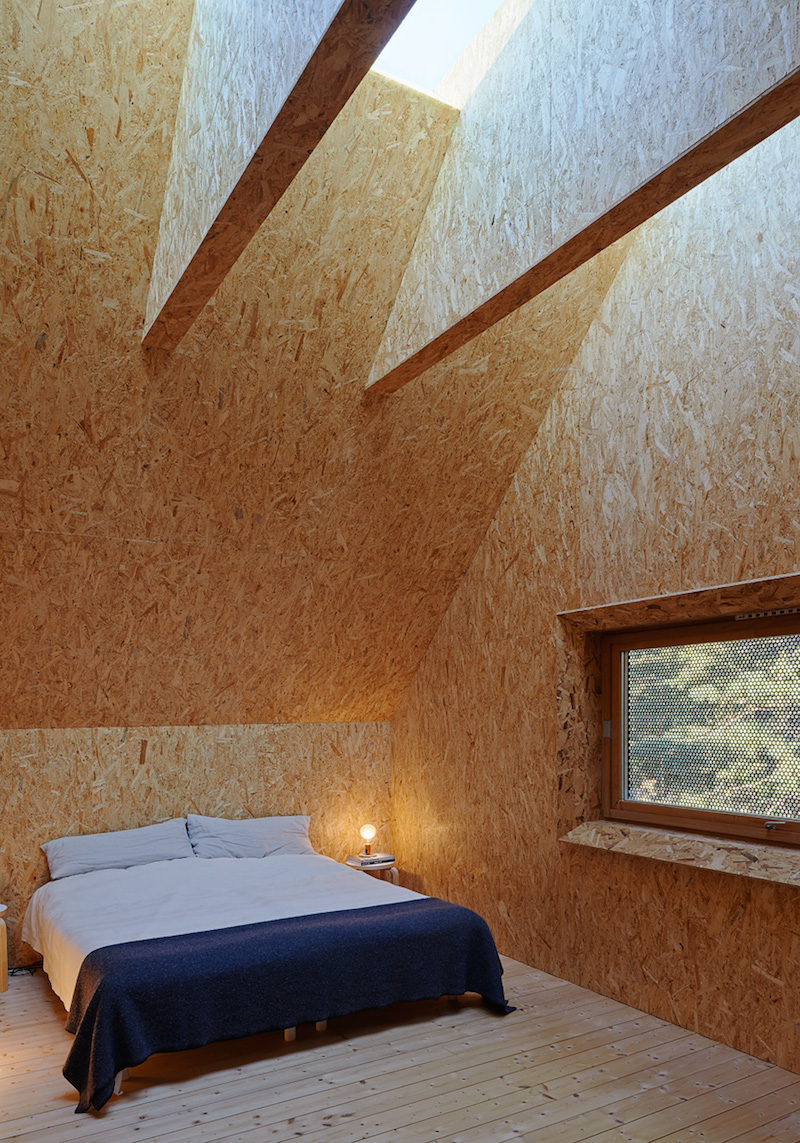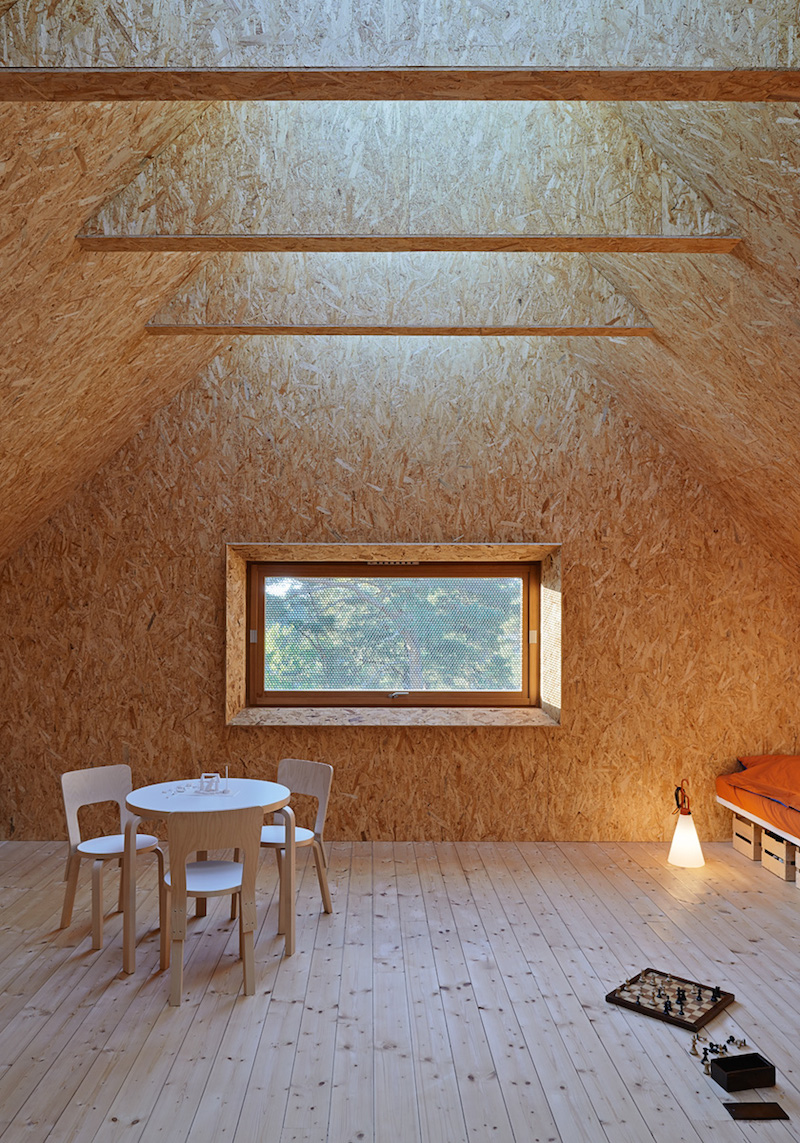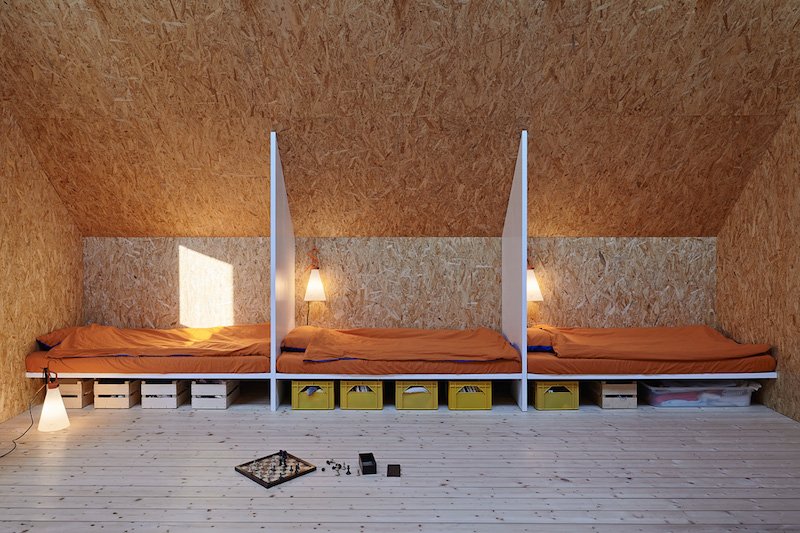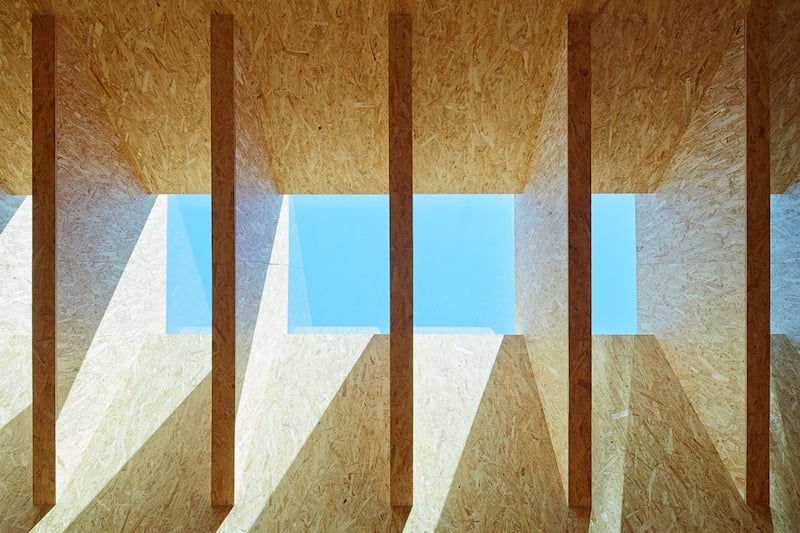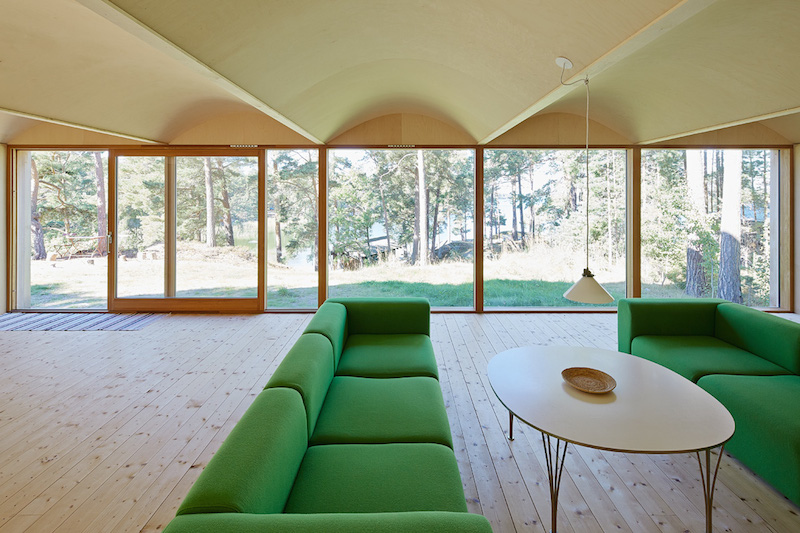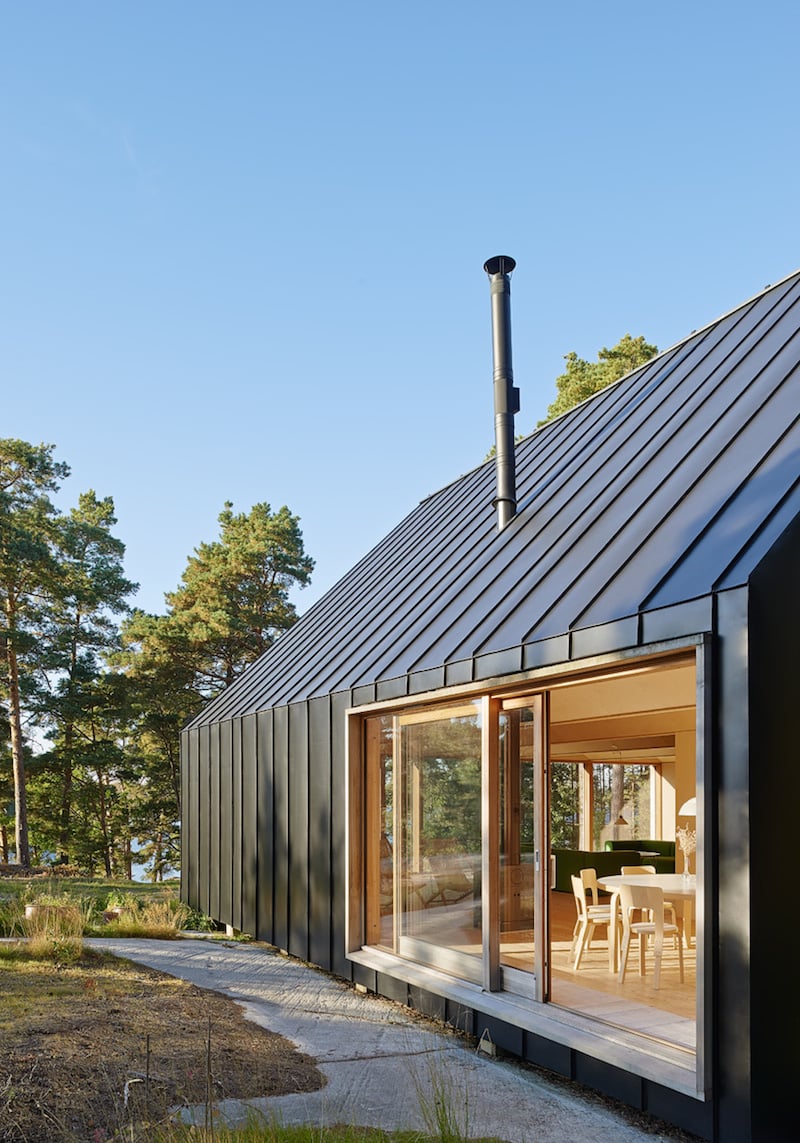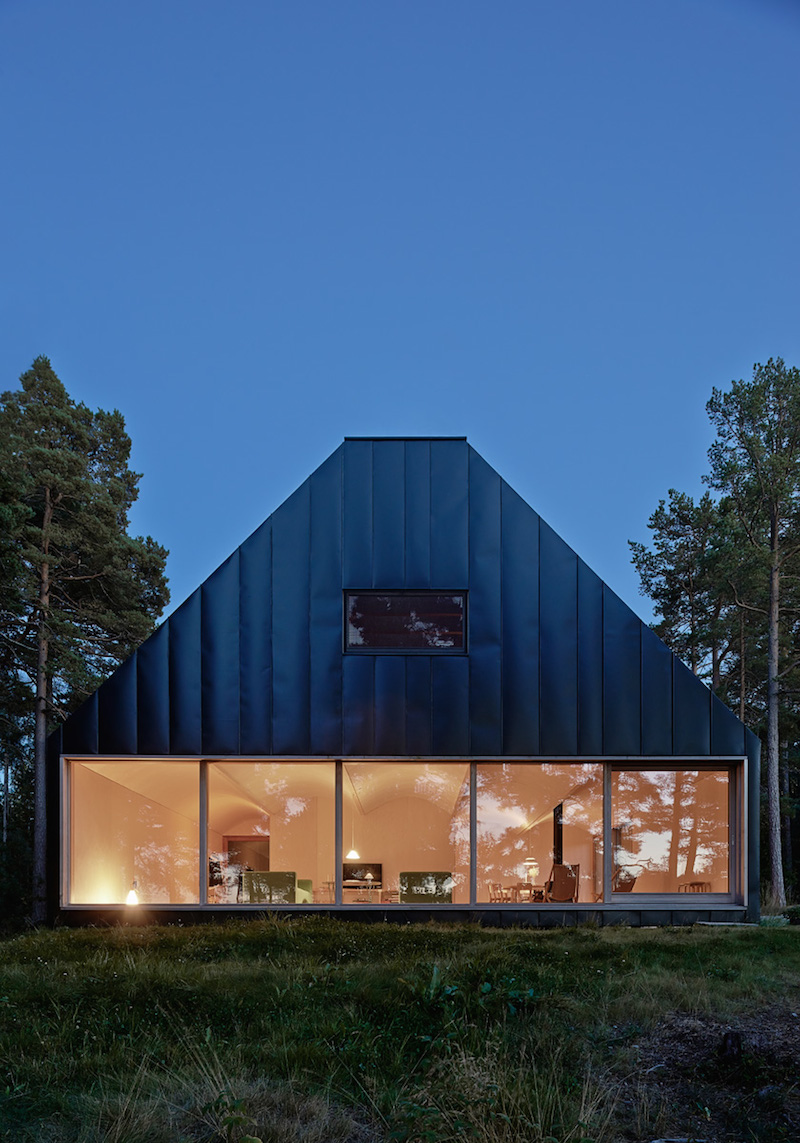 All images © Åke E:son Lindman