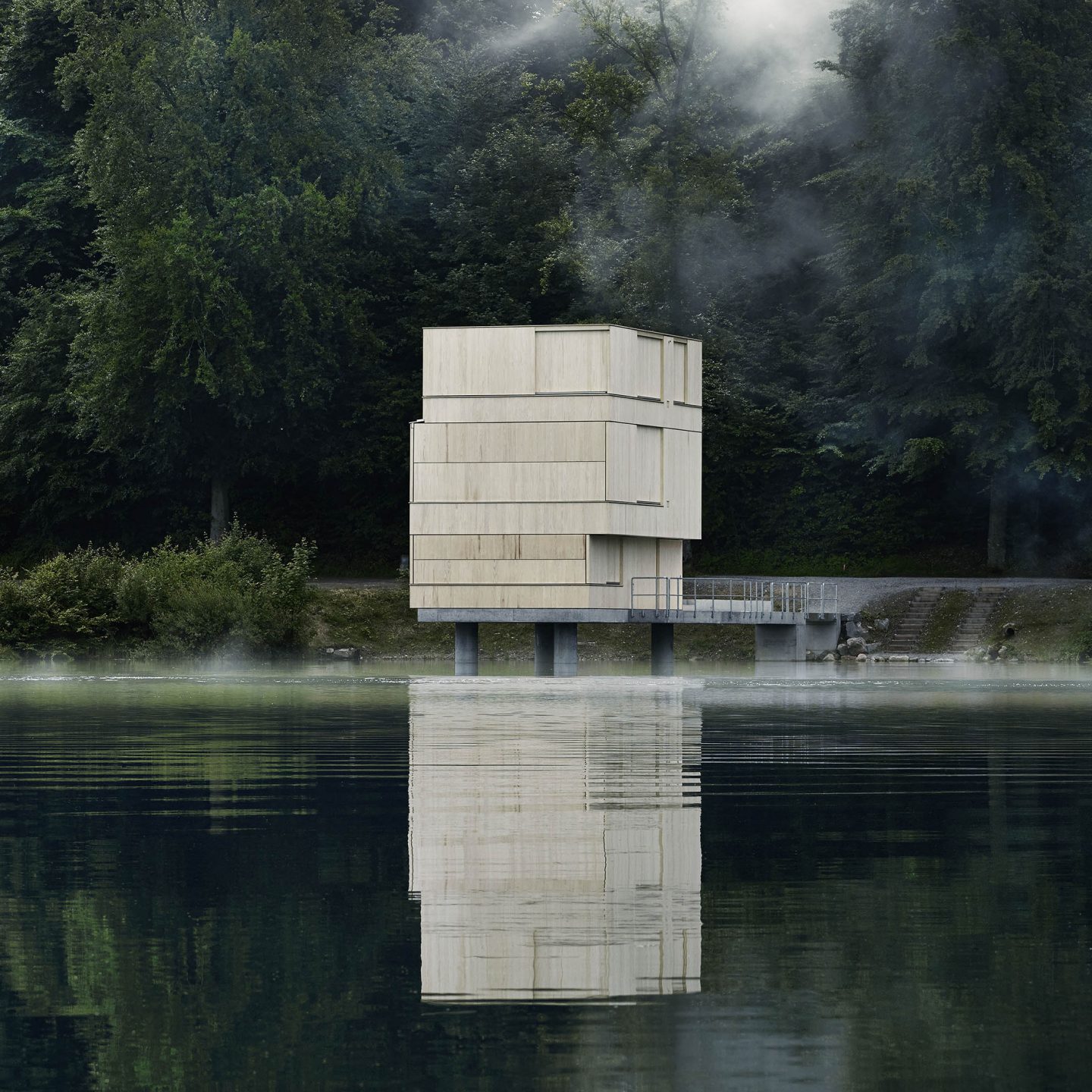 AFGH Architekten Finds Balance Between Practicality And Sculptural Aesthetics With Lake Rotsee Refuge
Over the glassy water's surface of Lake Rotsee in Switzerland, the Zurich-based firm AFGH Architekten has designed an enigmatic sculpture-like tower for the viewing of the annual regattas. An architectural installation with Modernist qualities, 'Lake Rotsee Refuge' is defined by overlapping linear facades and sliding shutters.
The structure was built to serve the three weeks of water sport events held annually in the city of Lucerne. Designed to guarantee its own preservation and functionality, the fabricated wooden volume entices viewers with both its contemporary form and unassuming silhouette amongst the picturesque context. Constructed out of timber, the tower is supported over a pillared concrete platform and staircase above water level, tied back to the shore by a long timber dock. The building comprises functional units arranged one above the other—a series of prefabricated elements in a specially treated pine wood from sustainable forest.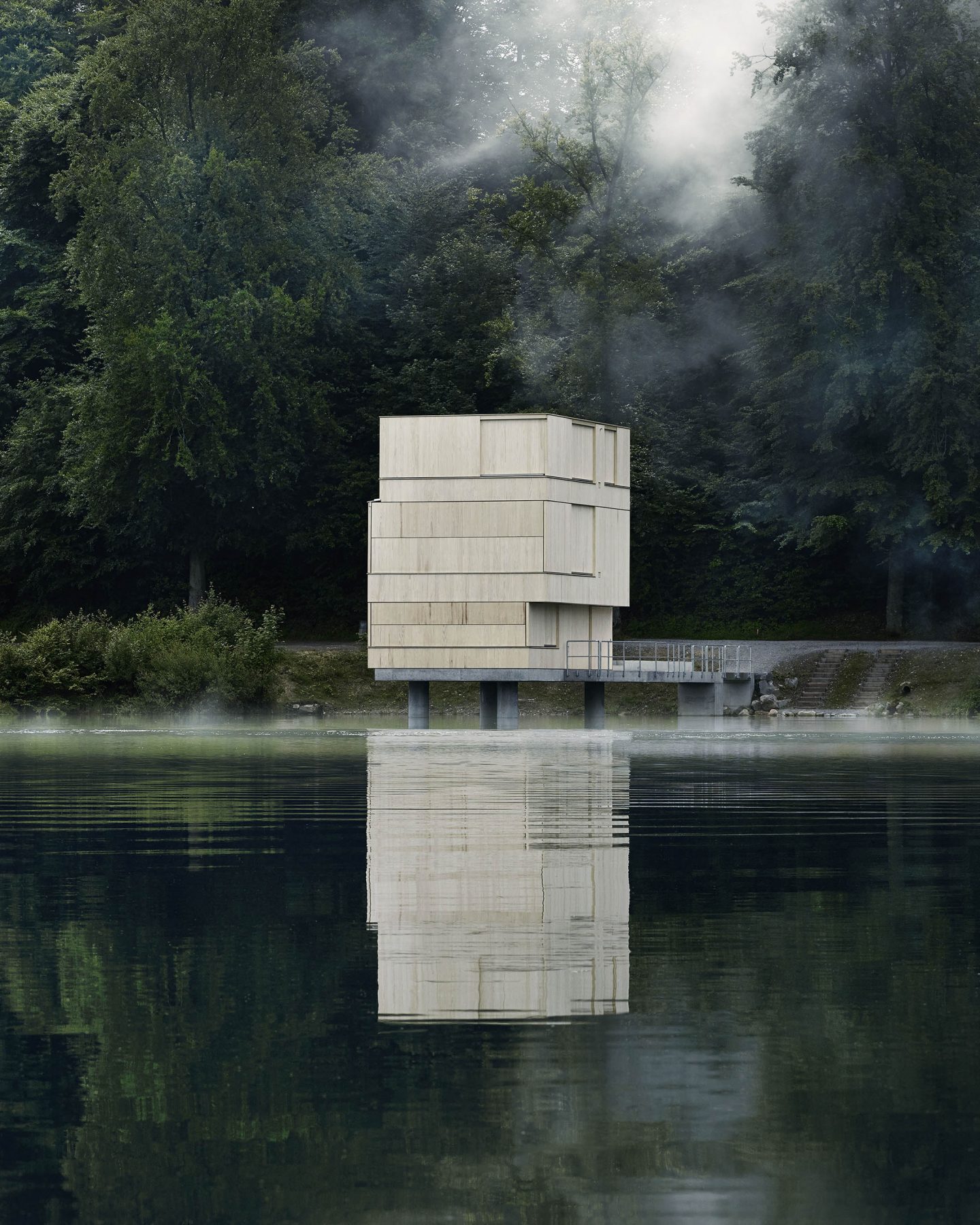 Large sliding panels form its facades, opening the structure to the exterior. When open, windows provide ventilation and natural light while shutters shade the interiors, allowing control over solar gain. When retracted and not in use, which is most of the year, the panels protect the structure while emphasizing its Modernist sculptural form and blend the homogeneous shape into the surrounding natural landscape. Inside features ample rooms and seating for spectators, jury, and timekeepers, with treated OSB panels on the walls and lighter-toned timber planks on the floors and ceilings.