Screen House by Alain Carle
Surrounded by a lake, a stream and a street, the irregular building site on which the "Screen House" was built on presented several setbacks to keep in mind while planning for Canadian architect Alain Carle. The aim was to block the view into the house from the street and enhance the sight onto the water both from inside the house and the street. The architect created a sort of "hinge space", a little courtyard connecting the two axes of the house, and almost acting like screen that brings the lake into sight for passers-by.
The material language follows a concept of layers with an exterior of bricks painted in black. Cedar paneling on exterior terraces works as cutouts for this dark envelope and continues into the ceilings of the living areas where white objects like a staircase and big furniture pieces are used to frame these different spaces.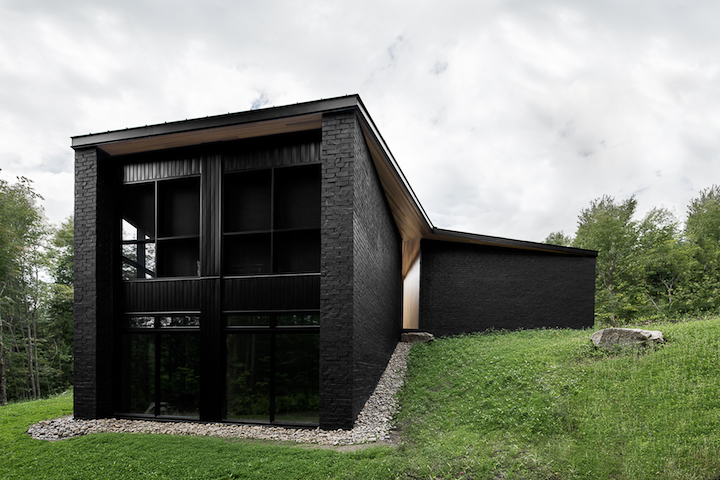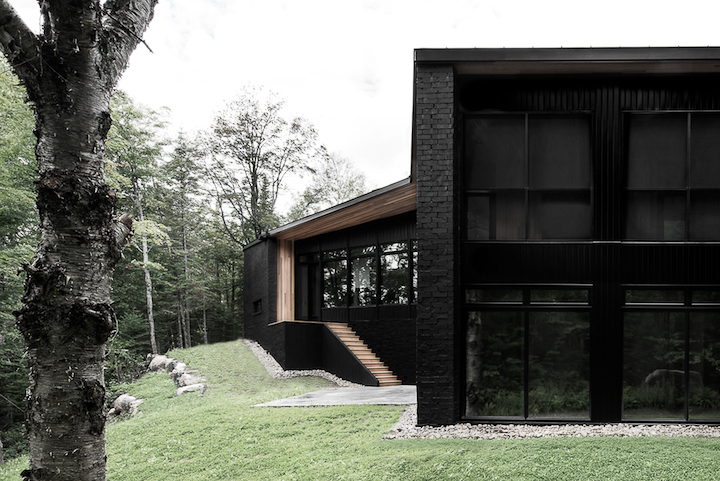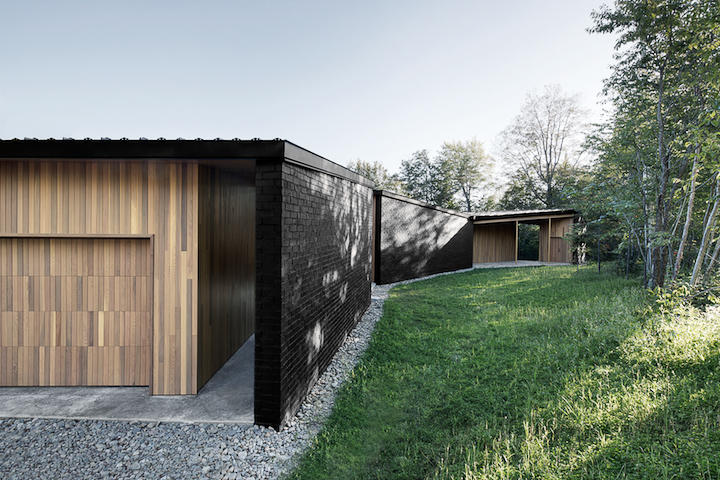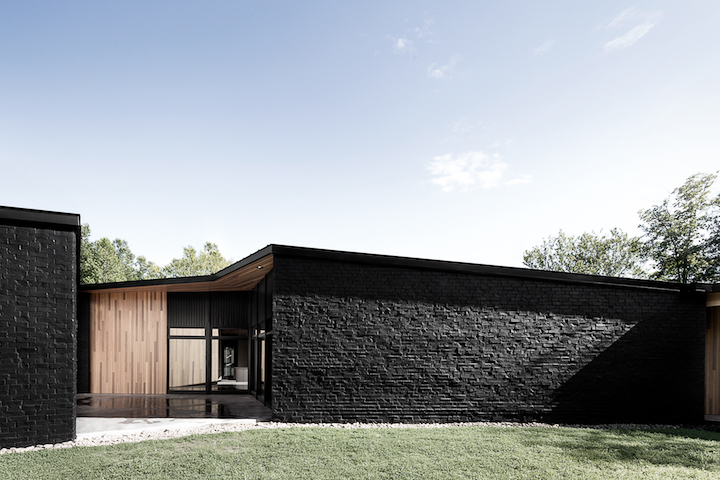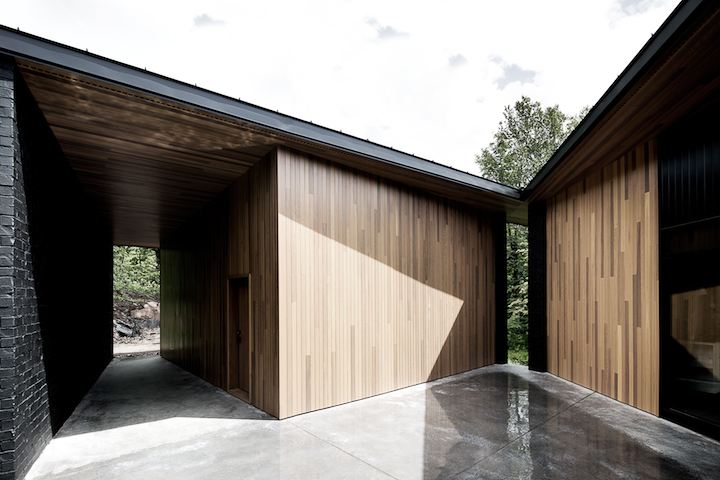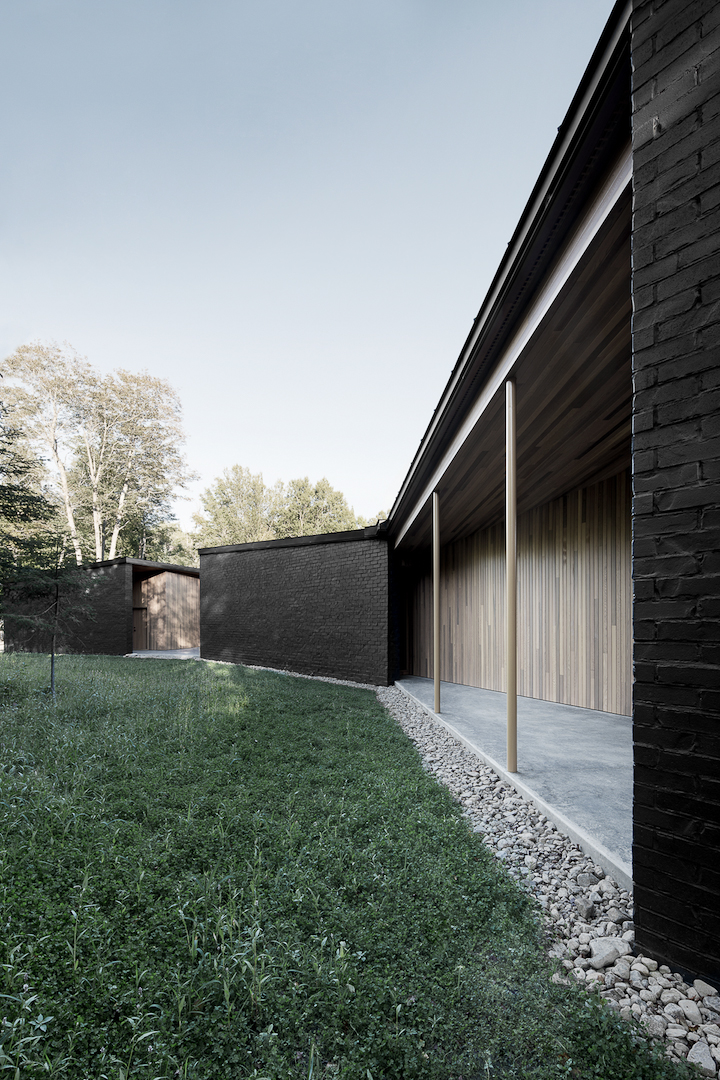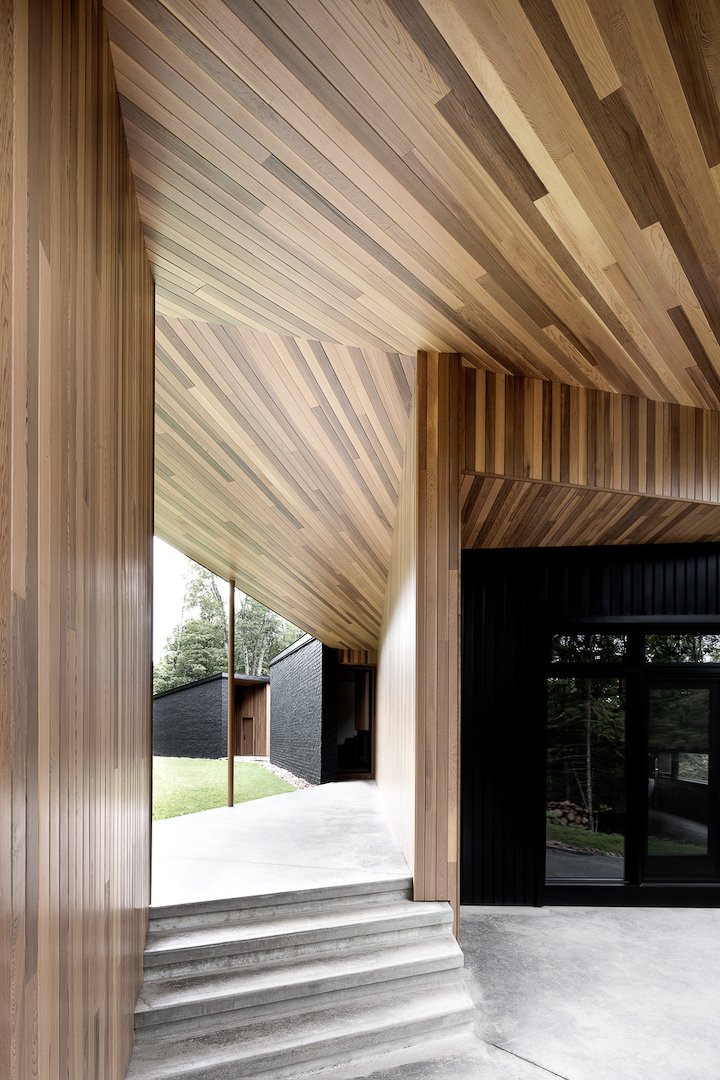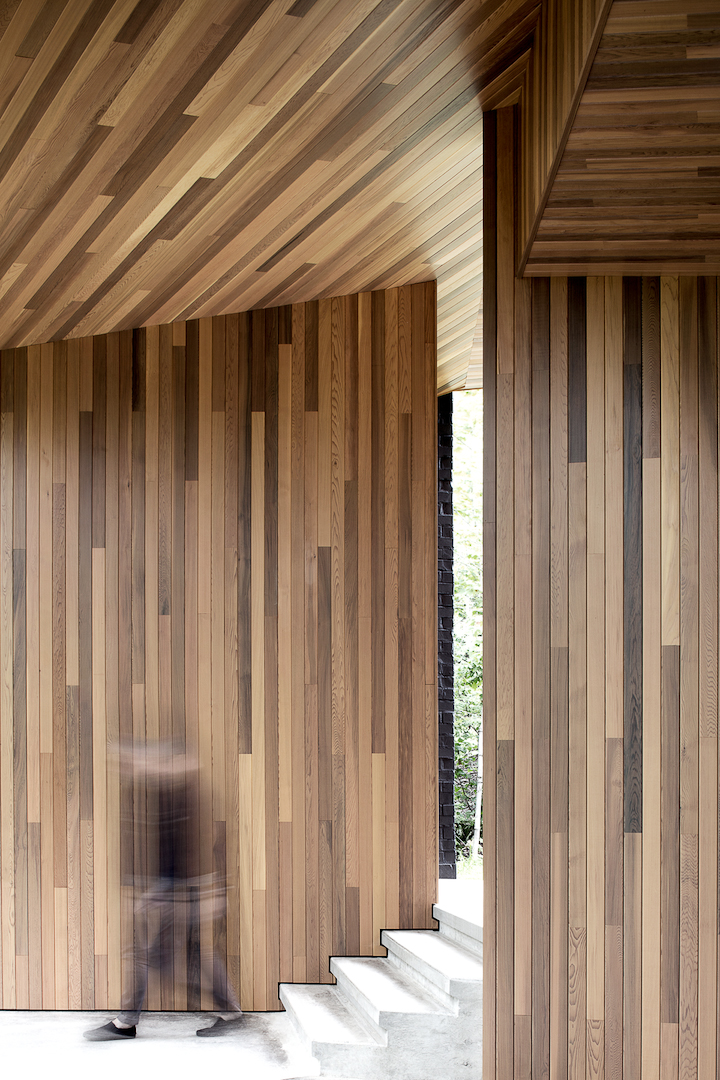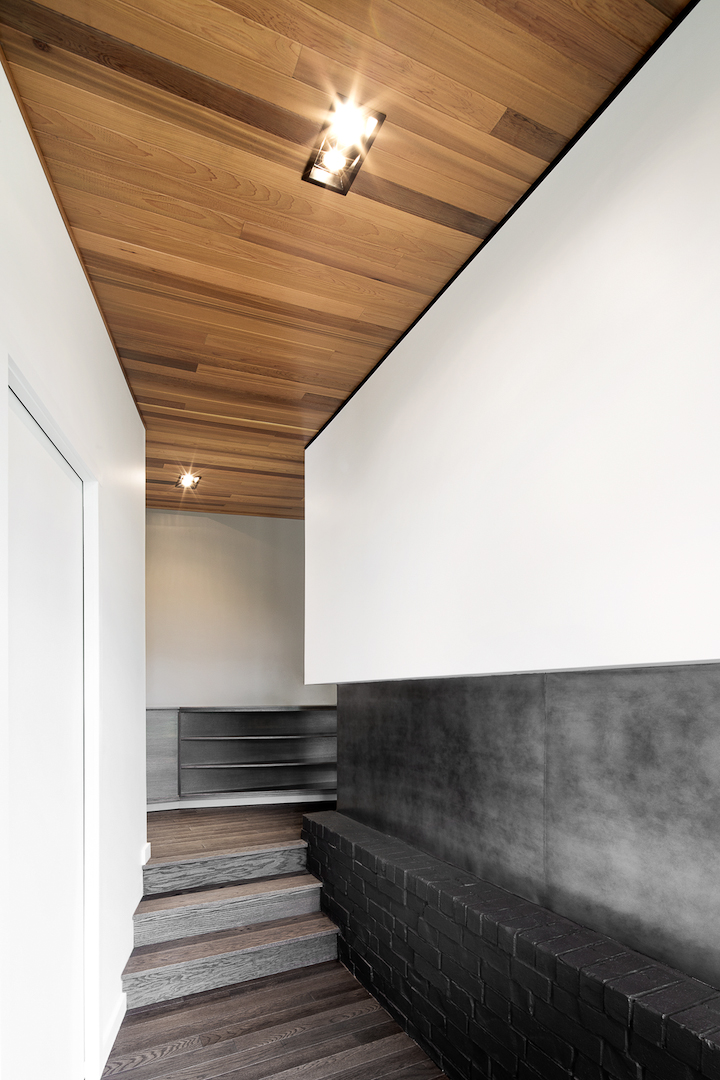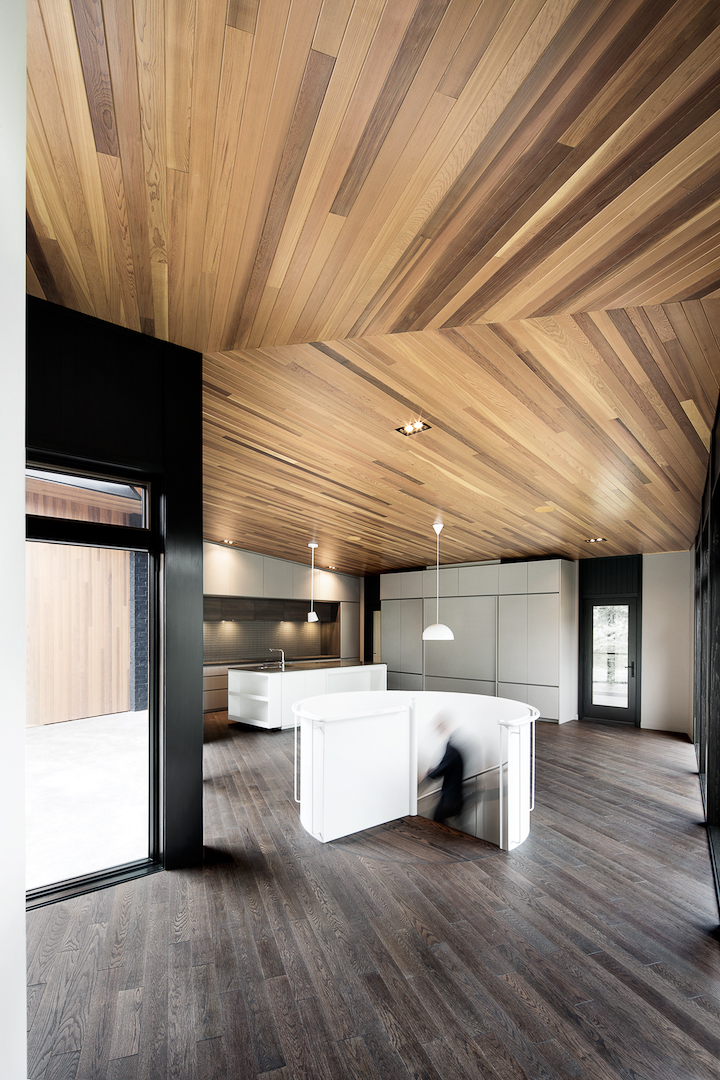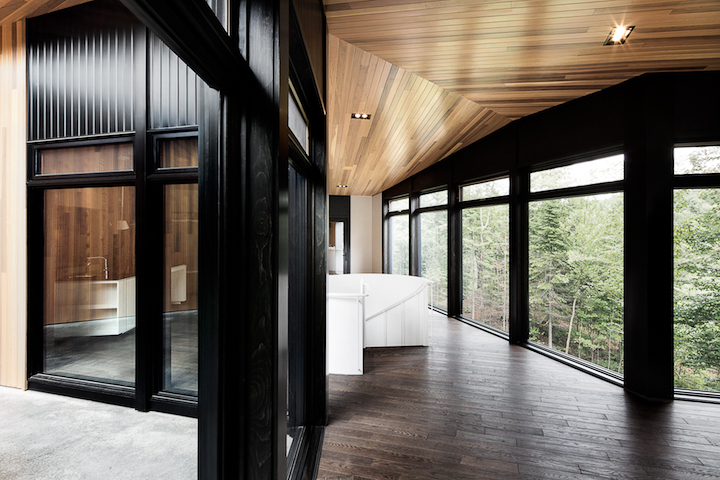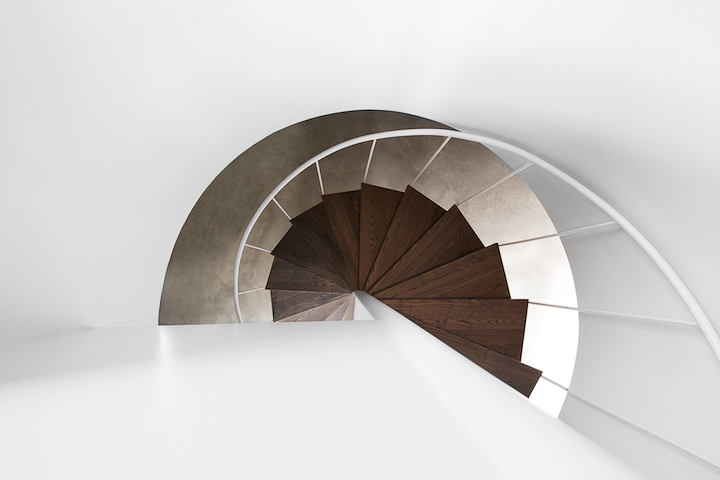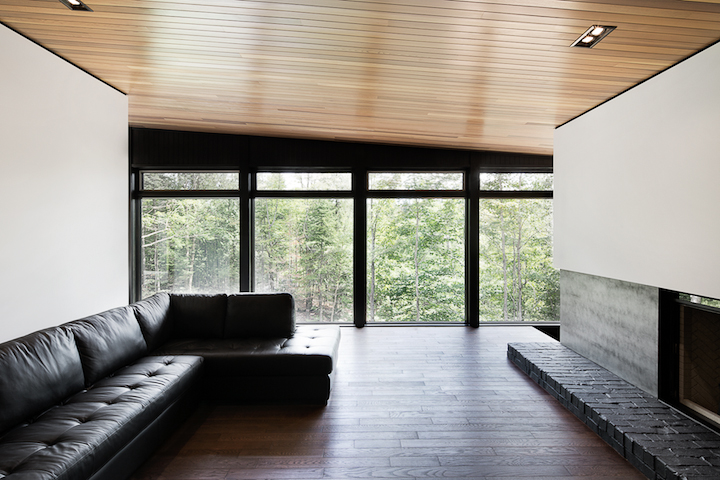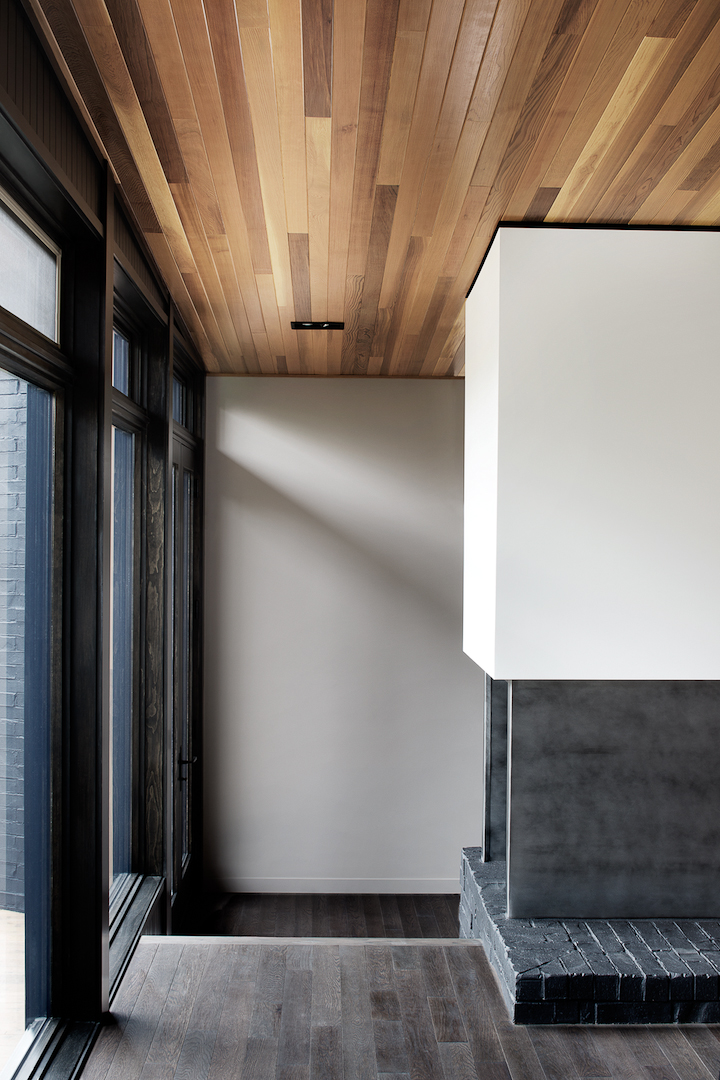 All images © Alain Carle