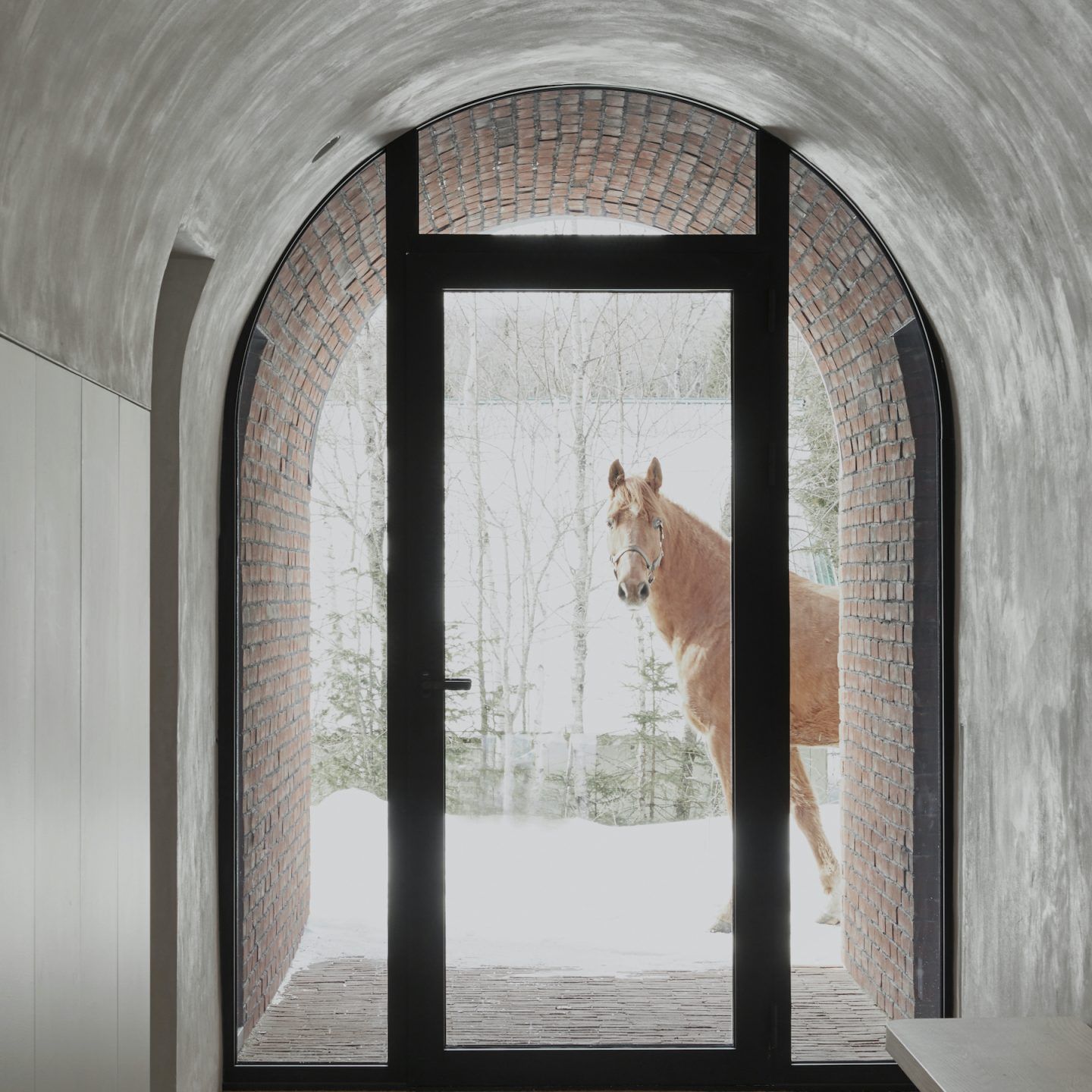 Atelier Barda Create A Tranquil Minimalist Home In The Mountains Of Quebec
Montreal-based firm Atelier Barda has created 'Maison Gauthier'—a minimalist home and workspace in the mountainous region of Laurentians, Quebec.
Situated near the town of Mont-Tremblant, a popular tourist destination known for its ski runs and picturesque landscapes, the residence is located on a rocky hill surrounded by fir and birch trees, overlooking the owner's horse farm. The property has been skilfully positioned so that it takes advantage of its exposed location, retaining an undeniable connection to the surrounding landscape yet still harnessing a distinct sense of privacy in being completely hidden from the main road. Inspired by European horse stables, the footprint of the house has been designed to an asymmetrical plan formed of two wings: one, housing the garage and owner's ceramic workshop and the second containing the main living and communal areas. This clever separation of space allows for the owner to divide their time between that of a practical workspace and a comfortable home environment. At first, the building may seem imposing but its presence is unassuming; a single arch in the brick facade serves as the main entrance to the property—a detail that emphasizes the property's function as a private dwelling.
The interior spaces are purposefully diverse in their scale and dimensions, giving each space a unique quality. For the exterior of the property, the architects have chosen industrial materials such as red brick for the facade and black metal cladding for the vast gabled roof. Inside, warmer, tactile materials such as oiled oak have been utilized to form a relaxed, tranquil atmosphere. Taking inspiration from the owner's interest in American minimal art, the architects have thoughtfully designed a home that relies not on excessive ornamentation but on the honesty and integrity of the design and materials. Each facet of this home is functional and purposeful, whilst still exceptionally individual.