Island Resindece by Peter Rose + Partners
Peter Rose + Partners finished the Island Residence nestled in the richly wooded grounds on the island of Chappaquiddick near Edgartown, Massachusetts. The house is part of a collection of environment‐ and landscape‐centric interventions that blur the boundaries between structures and landscape, and between inside and outside.
The house is low to the ground, clad in sealed, unpainted wood to naturally weather to recede over time into the surrounding landscape. Where the façade lacks wood, it contains large glass windows that can be opened completely, leaving nothing but the view and the ocean breezes. The residence's southern exposure floods the interior with natural light, maximizing solar heat gain and minimizing electrical consumption, while green roofs – covered in natural sea grasses – provide greater thermal performance and roof insulation, improve air quality and biodiversity, manage rainwater, and reduce noise.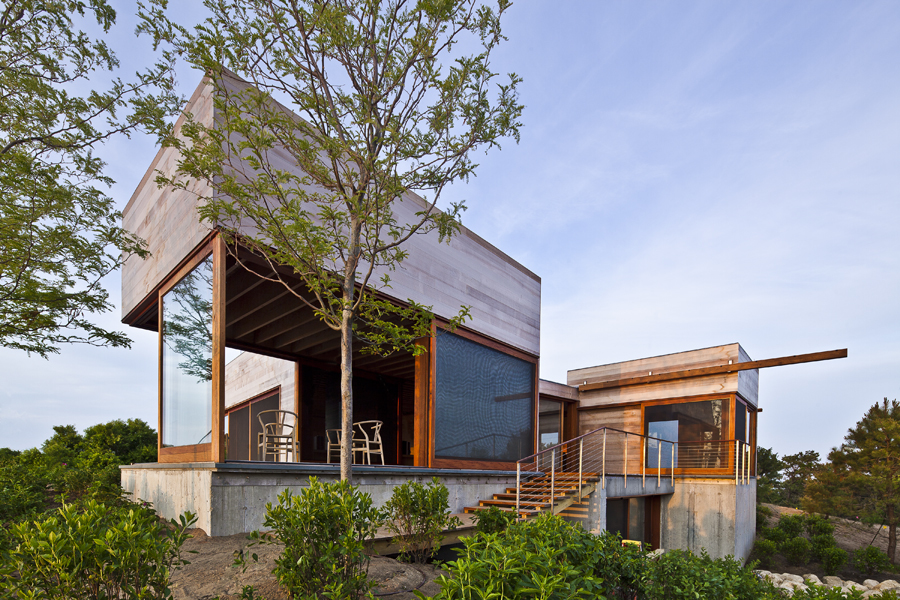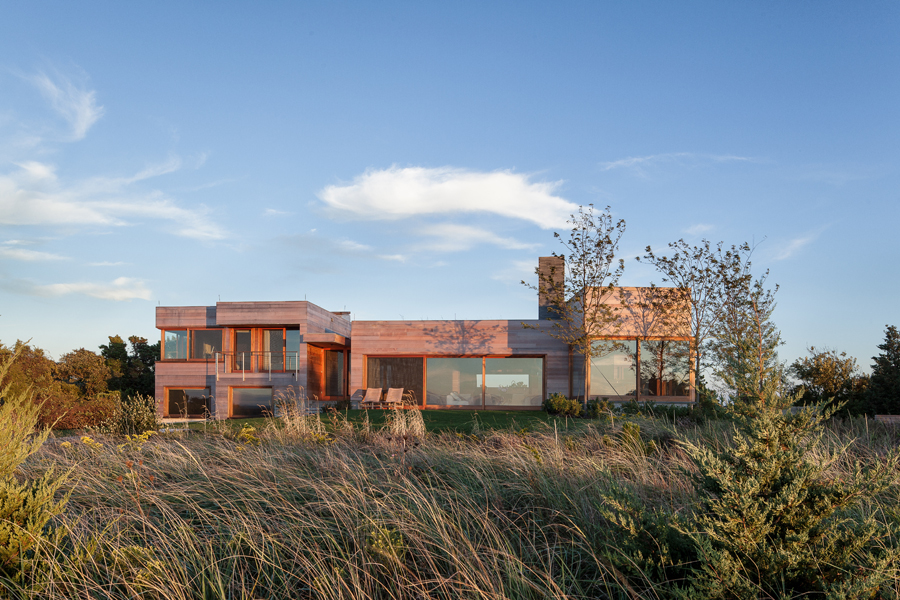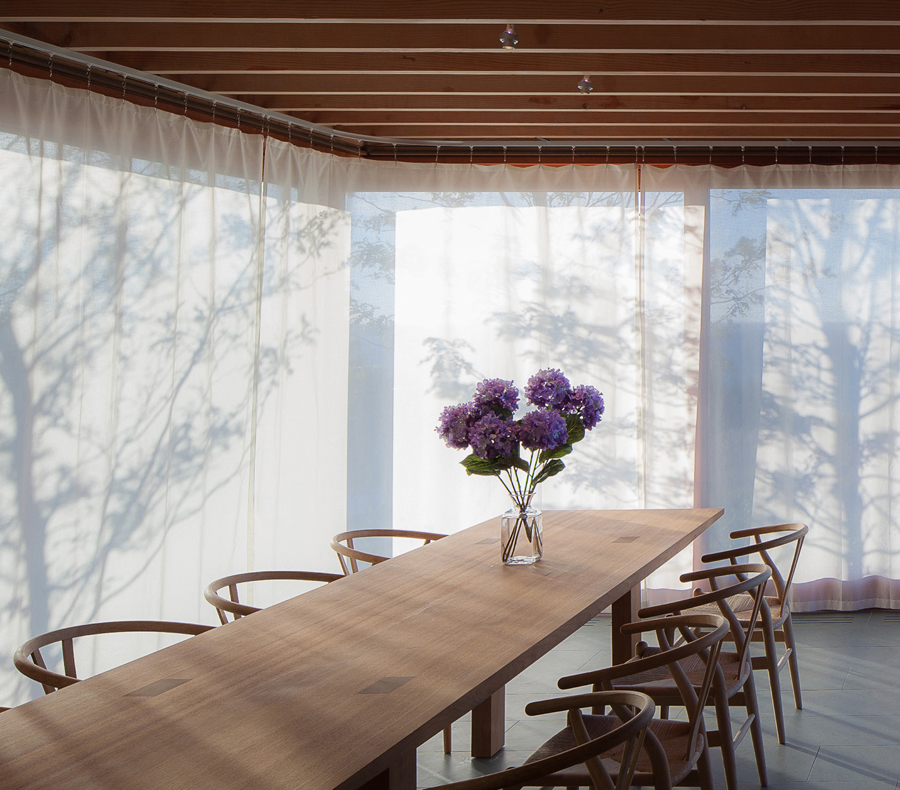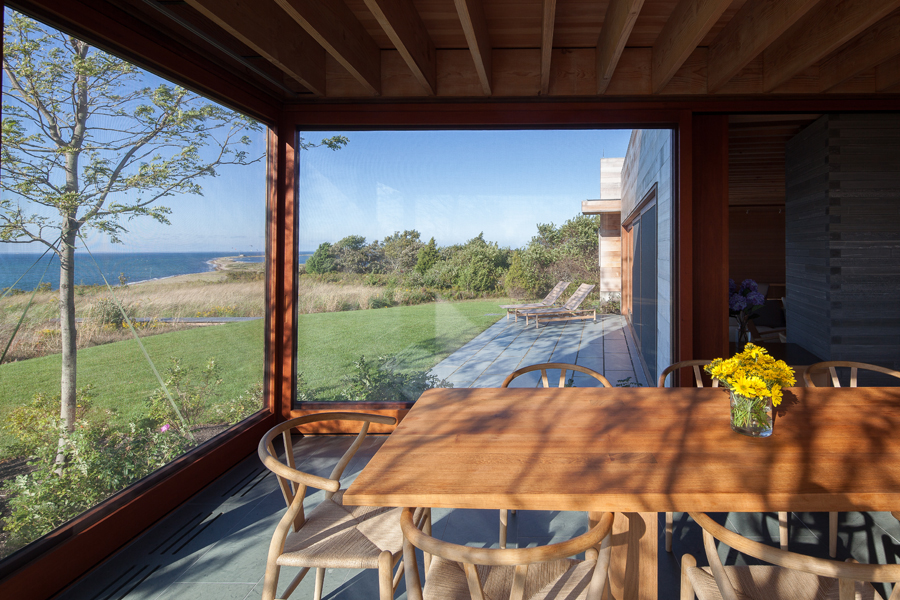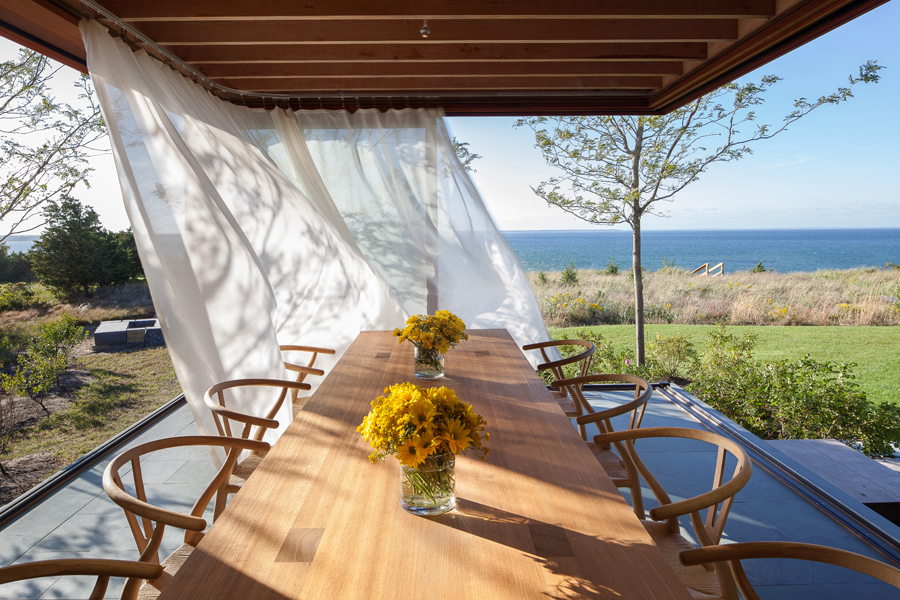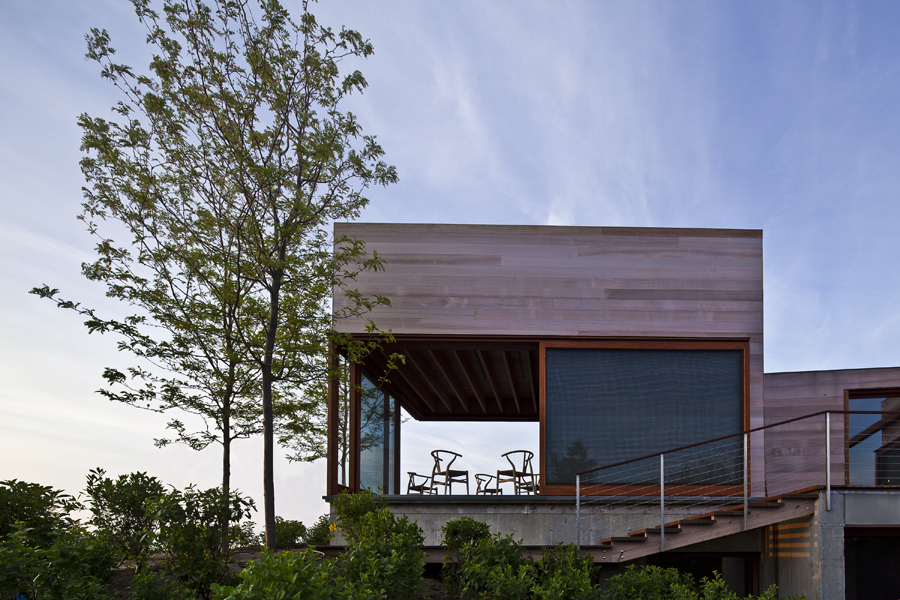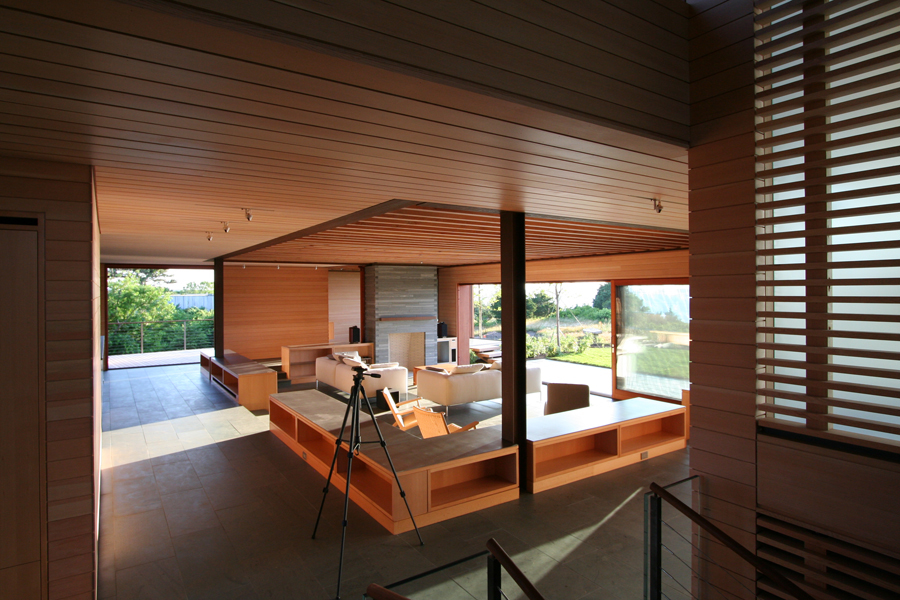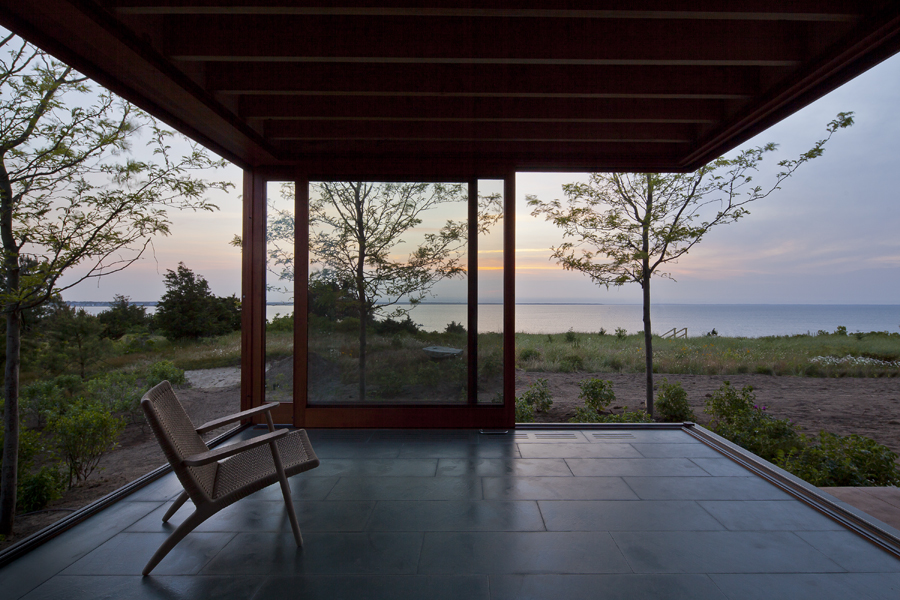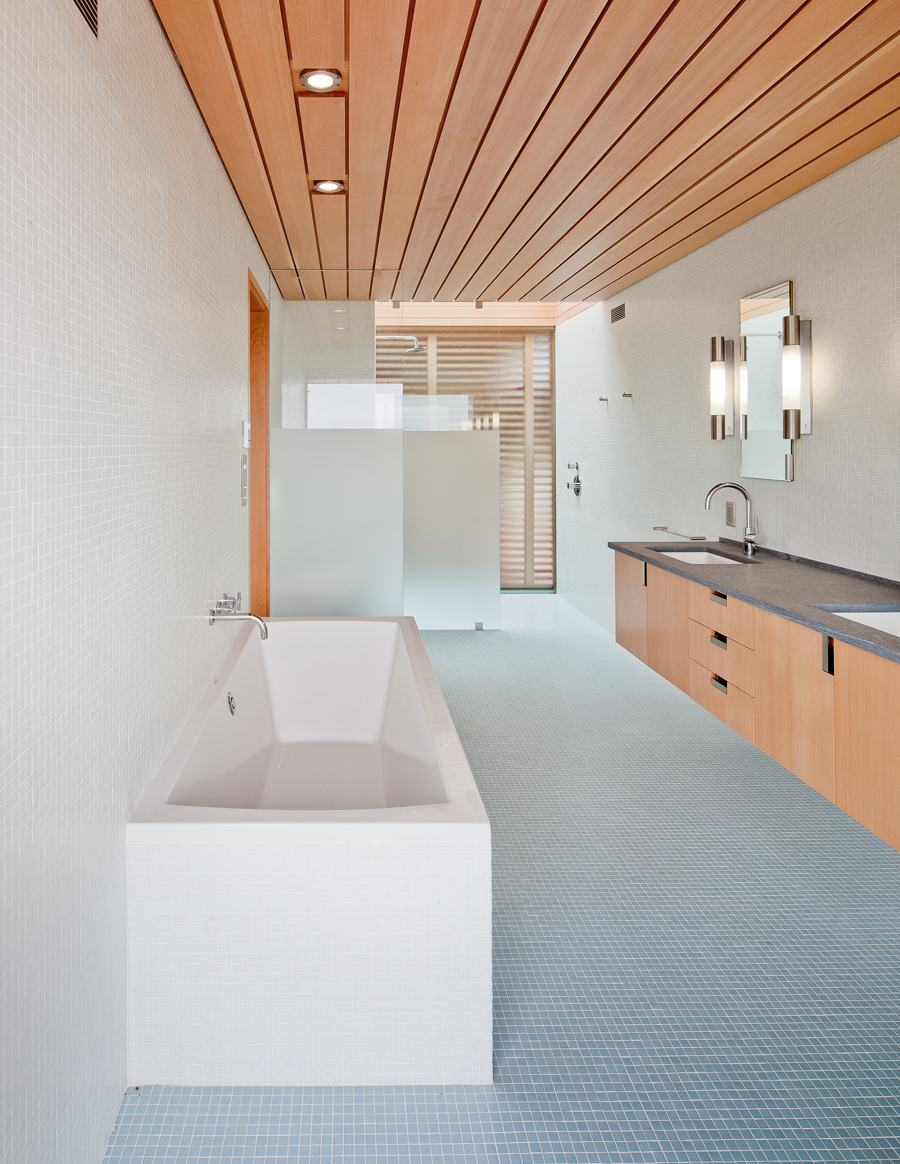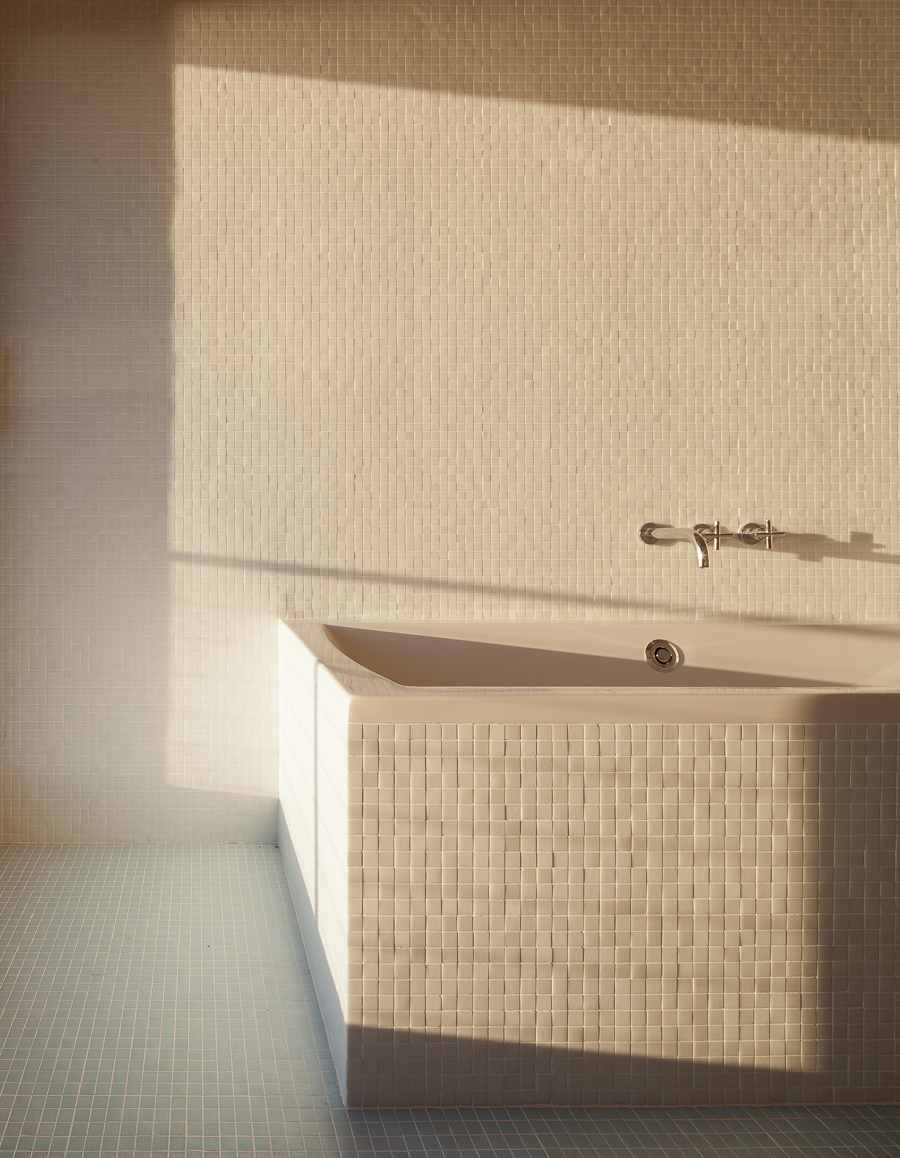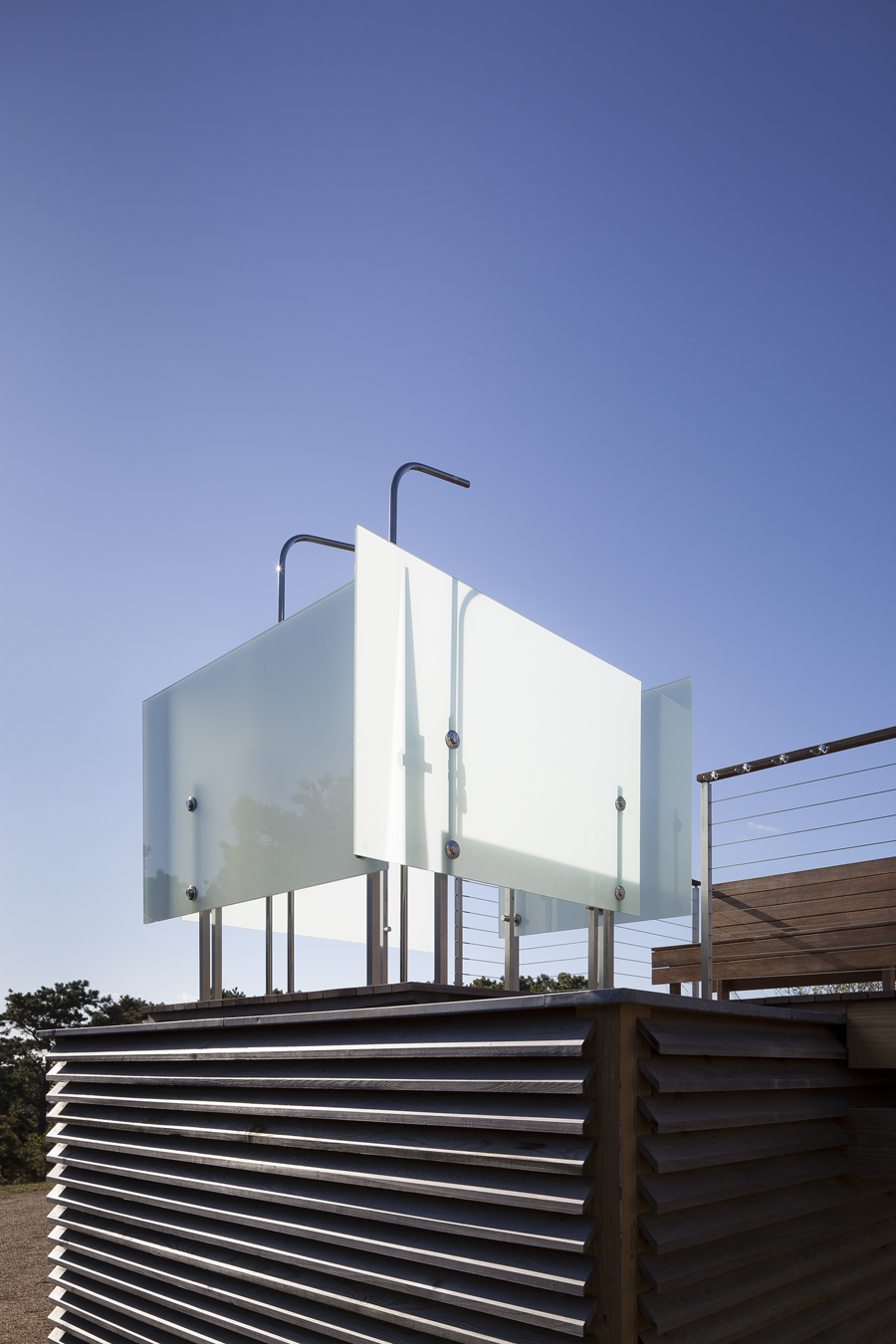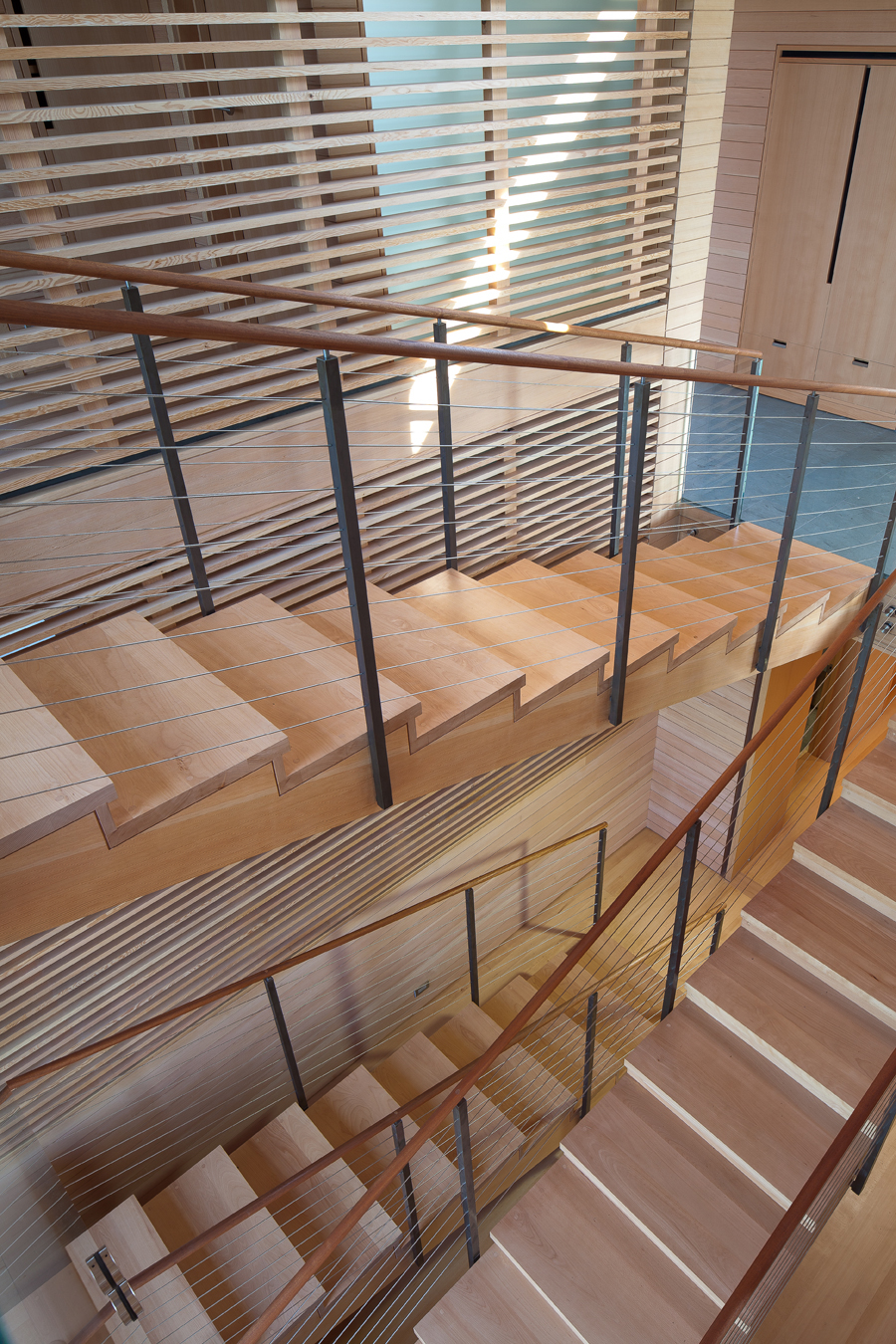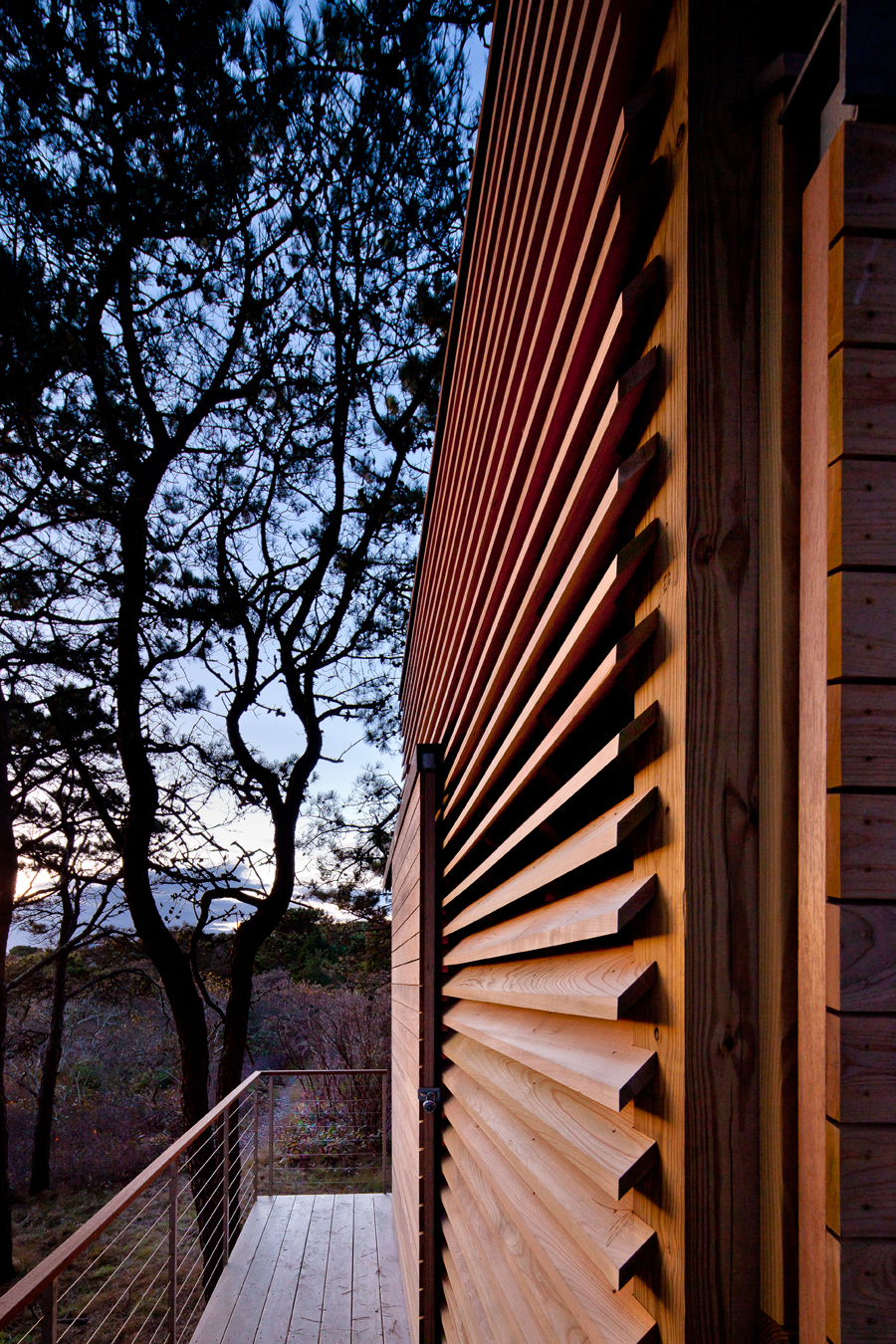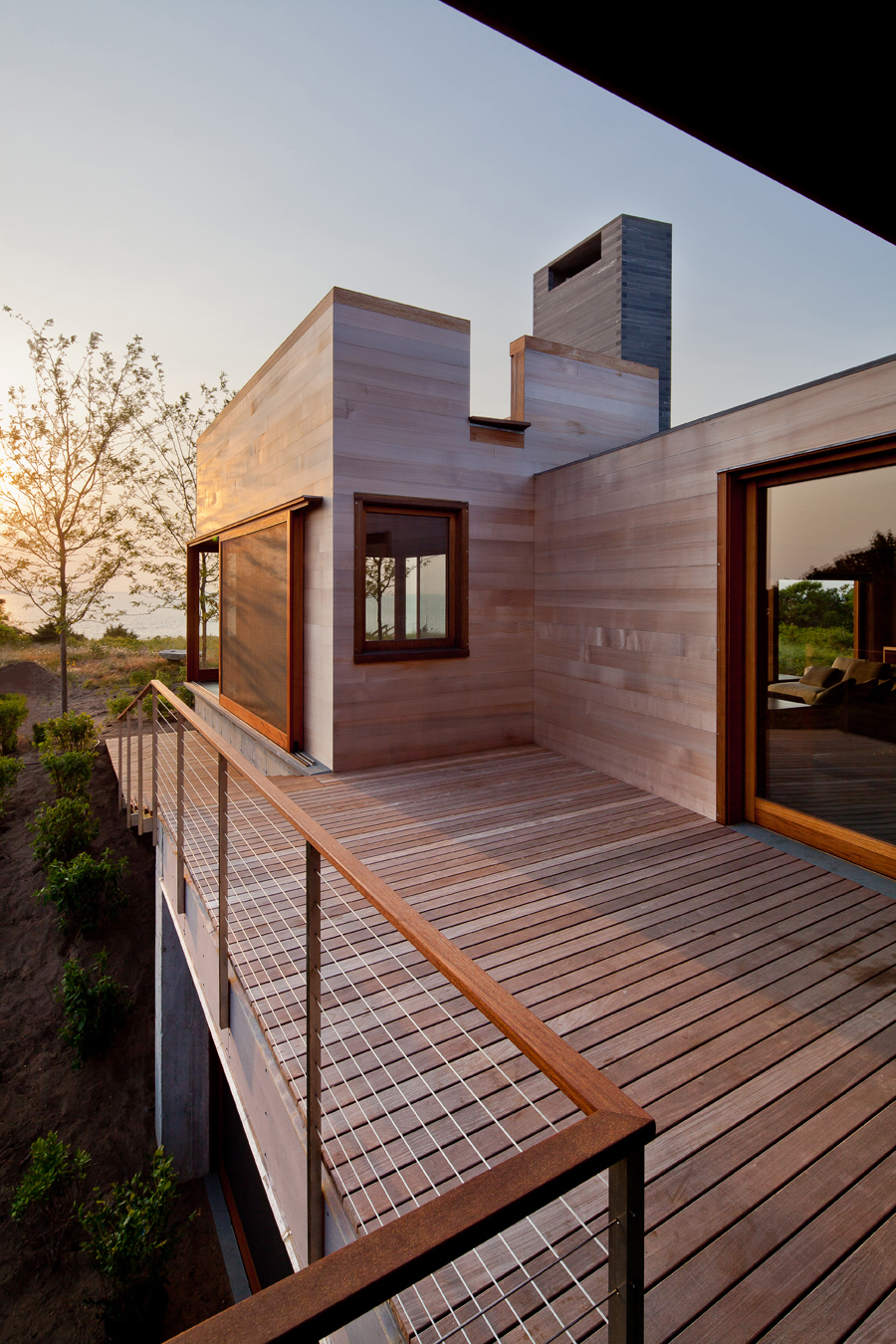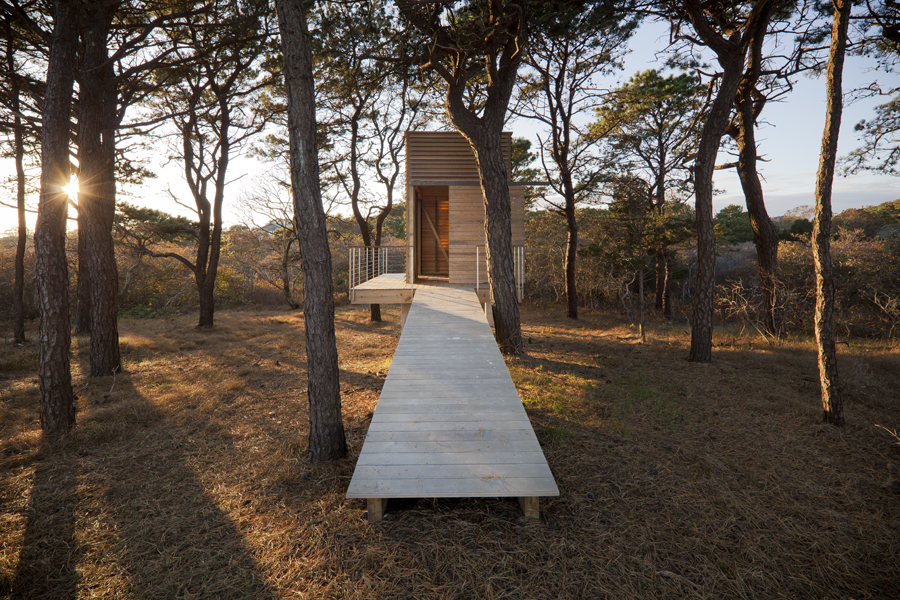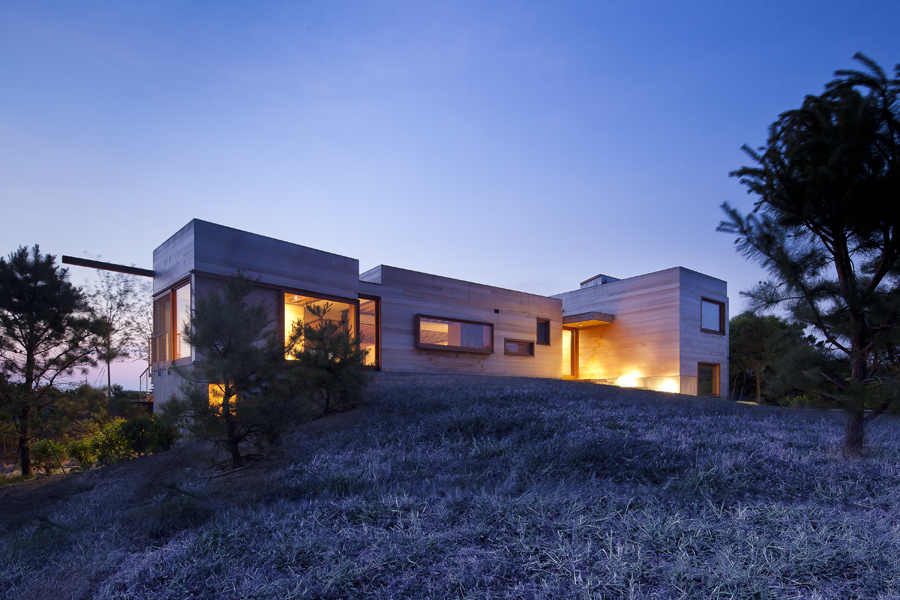 All images © Matthew Snyder