The Breast Portrait Project by Clarity Haynes
Clarity Haynes a Brooklyn-based painter, focuses on non-traditional images and ideas of womanhood, beauty, sexuality and gender expression.
'The Breast Portrait Project' also explores illness, aging, mortality and the shifting nature of the body. Clarity explains: "I am interested in the many ways the body changes throughout a lifetime, and in the ways in which we create and change our bodies". The paintings are large-scale oil on linen and are 58 inches tall, with varying widths.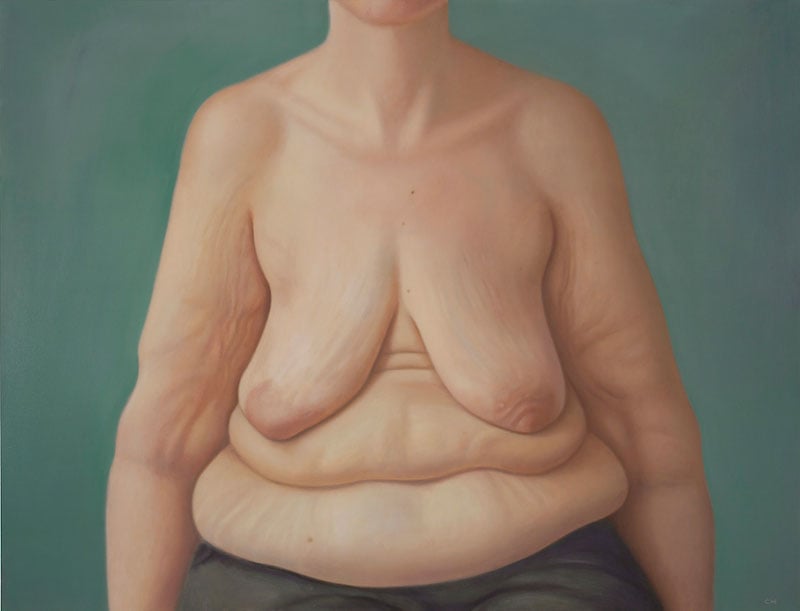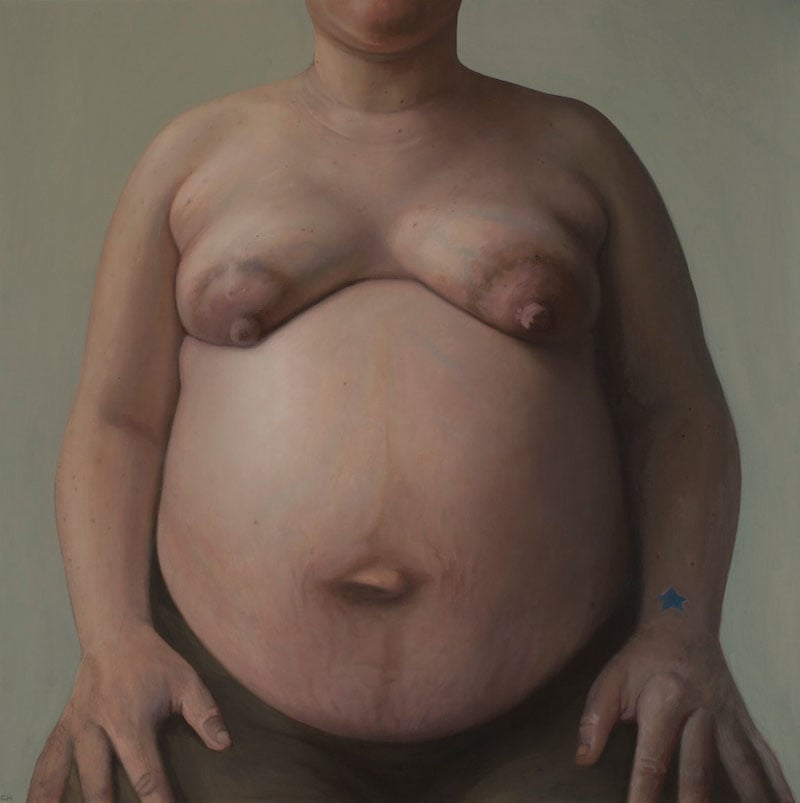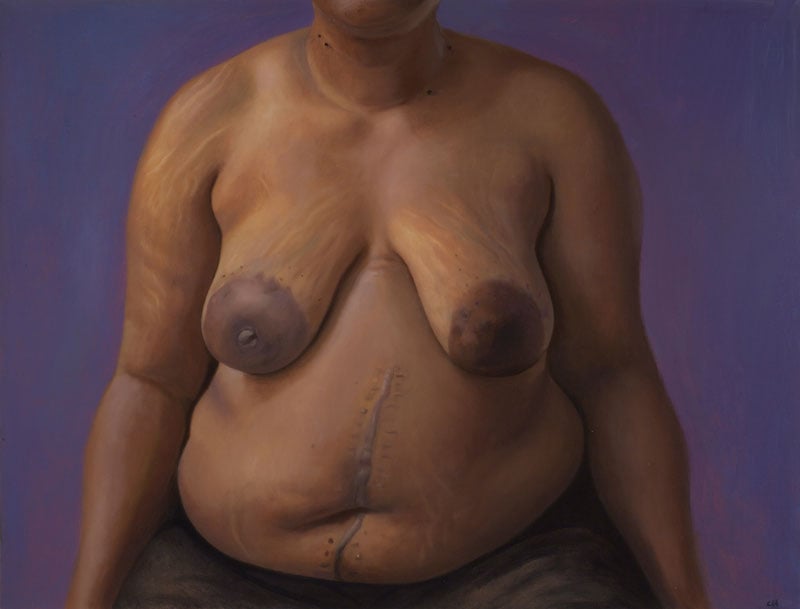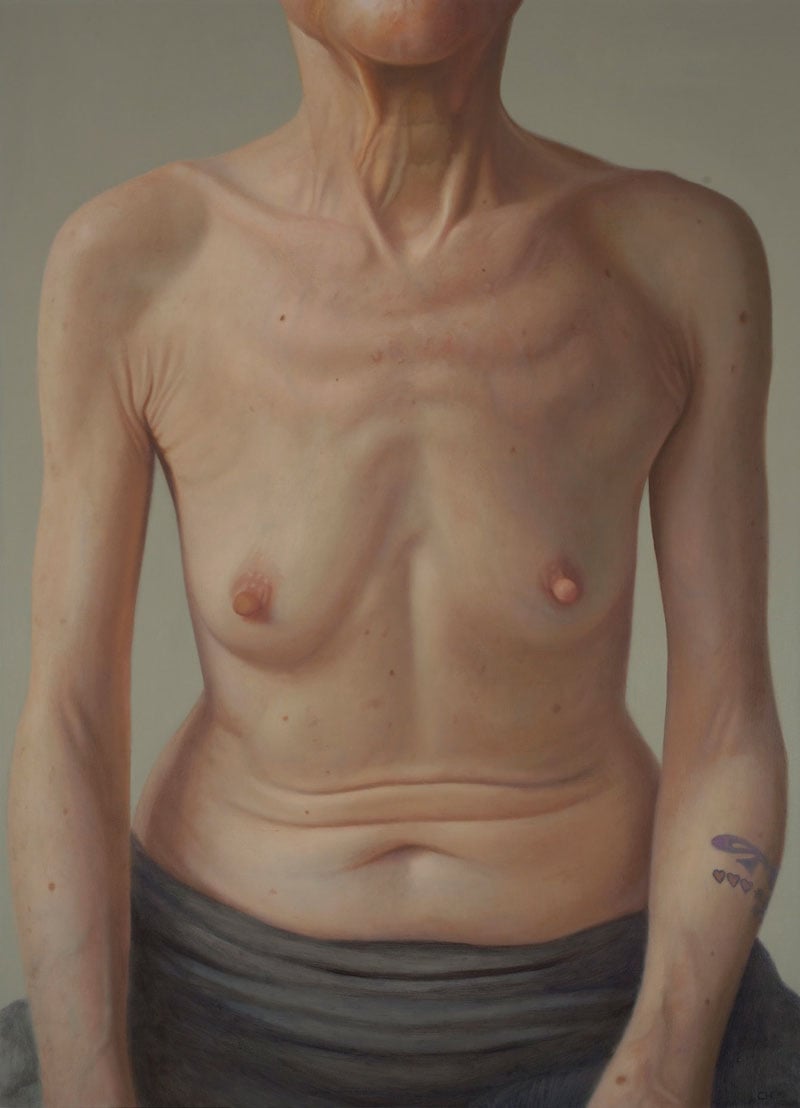 All images © Clarity Haynes