Villas offer a holiday experience far more special and luxurious than staying in a characterless hotel, and are usually better value in both money and experience—cook whatever you feel, move at the speed you want, immerse yourself in the local architectural vernacular.
Well-designed holiday homes combine a passion for architecture, design, nature, and culture, and provide vacations that go beyond expectation. From affordable to high-end, with villas designed by top architects like John Pawson and Andrew Trotter to modernist retreats and cabins inspired by Le Corbusier, in no particular order, we present a curation of our favorite villas to hire for your next holiday.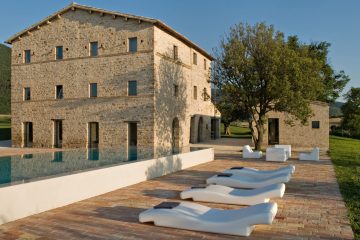 Casa Olivi
Le Marche, central Italy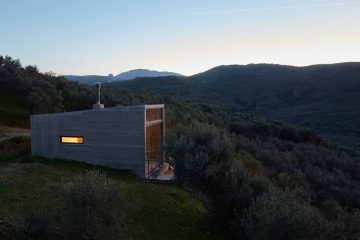 Cabanon Concrete Retreat
Crete, Greece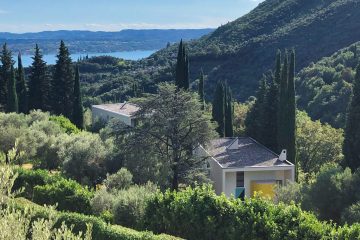 Casa Salvati
Lake Garda, northern Italy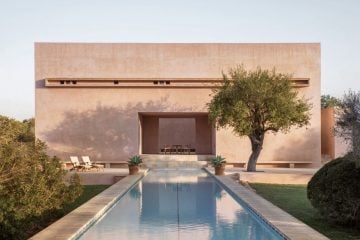 Neuendorf House
Mallorca, Spain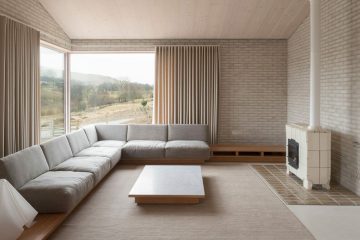 The Life House
Llanbister, Wales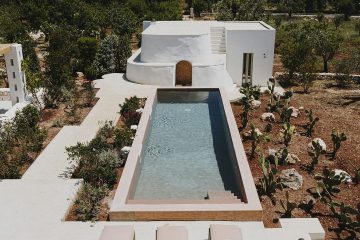 Villa Cardo
Puglia, southern Italy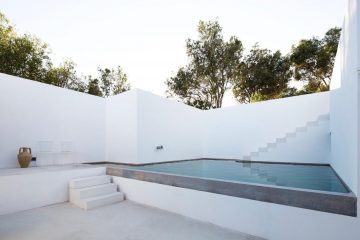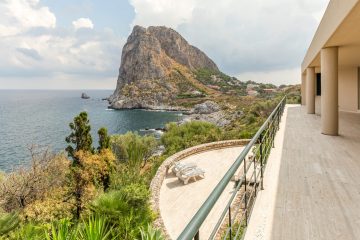 Capo Zafferano
Palermo, Sicily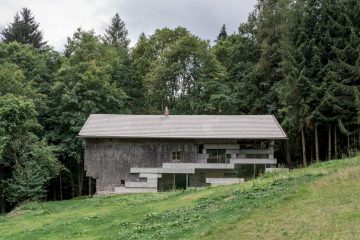 Schedlberg
Bavaria, Germany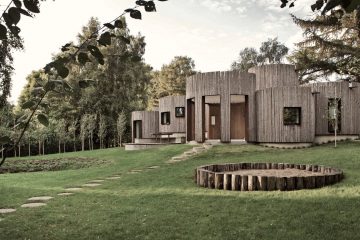 Birkedal
Møn Island, Denmark
WHO: Casa Olivi
WHERE: Le Marche, central Italy
WHAT: A renovated three-storey farmhouse with a beautiful infinity pool, nestled among olive trees into the rolling hills of the Marches and with panoramic views of the Adriatic Sea. The 300-year-old farmhouse is located nearby wineries, restaurants, and farms, and features culinary experiences like truffle hunting, cheese making, and private outdoor dinners with an in-house Michelin star chef. Monte Conero is reachable within one hour, with its crystal-clear waters and white sandy beaches, and the national park with mountains of up to 2,500 meters altitude are ideal for hikers and mountain bikers.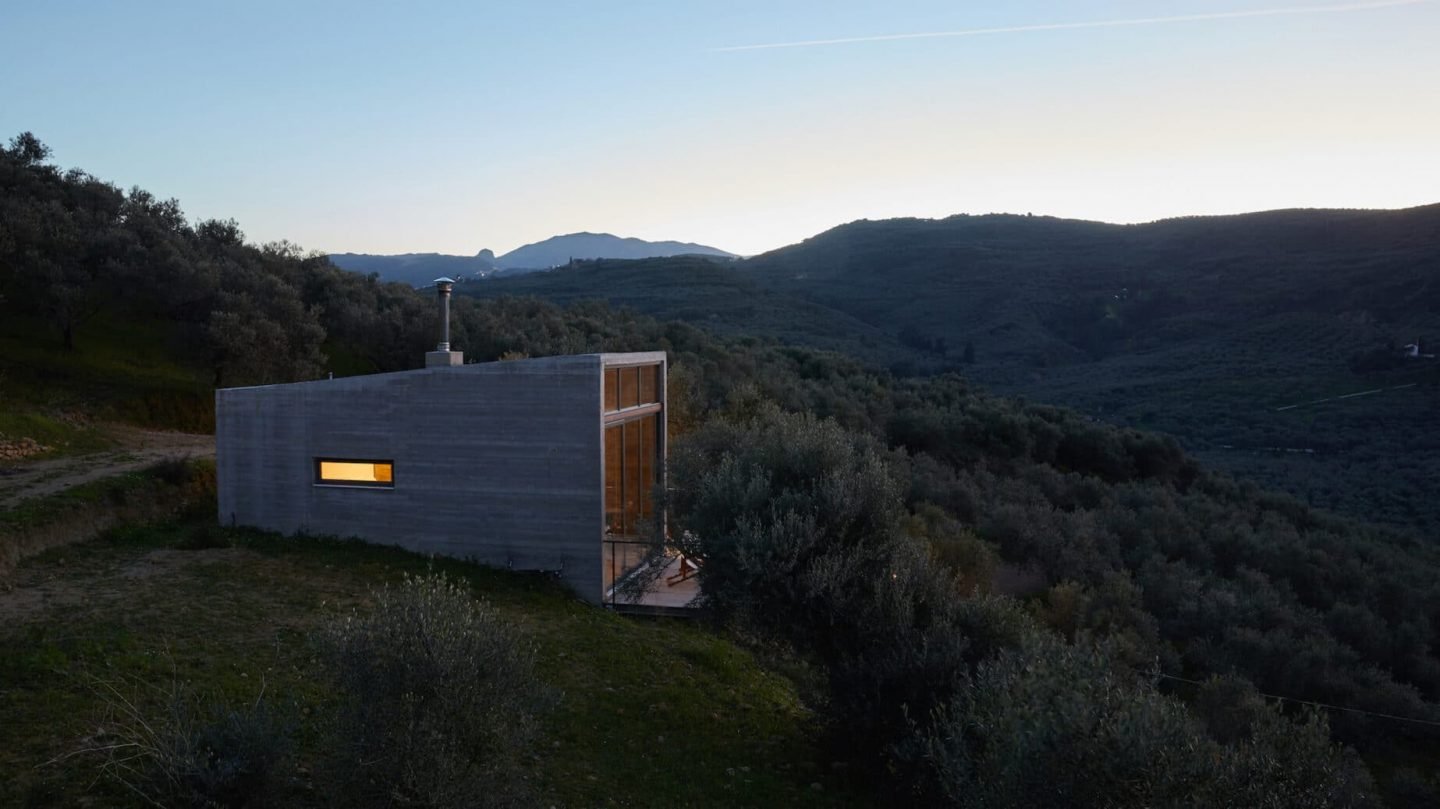 WHERE: Crete, Greece
WHAT: Two compact holiday homes secluded in nature were built by an artist couple on a hillside on the Greek island of Crete, not far from the popular town of Chania. The retreats are inspired by Le Cabanon, the famous wooden hut designed by Swiss-French architect Le Corbusier, although they are made of concrete as opposed to wood. Designed for minimalist living, the lounge, sleeping, and dining functions are combined in one room, with windows facing north-west to offer wide views of the coast. The bed has views over the landscape, the sofa and reading chair are located by the cozy fireplace, and the terrace is an inviting spot to unwind and relax. Guests are encouraged to help themselves to vegetables from the garden to cook their meals.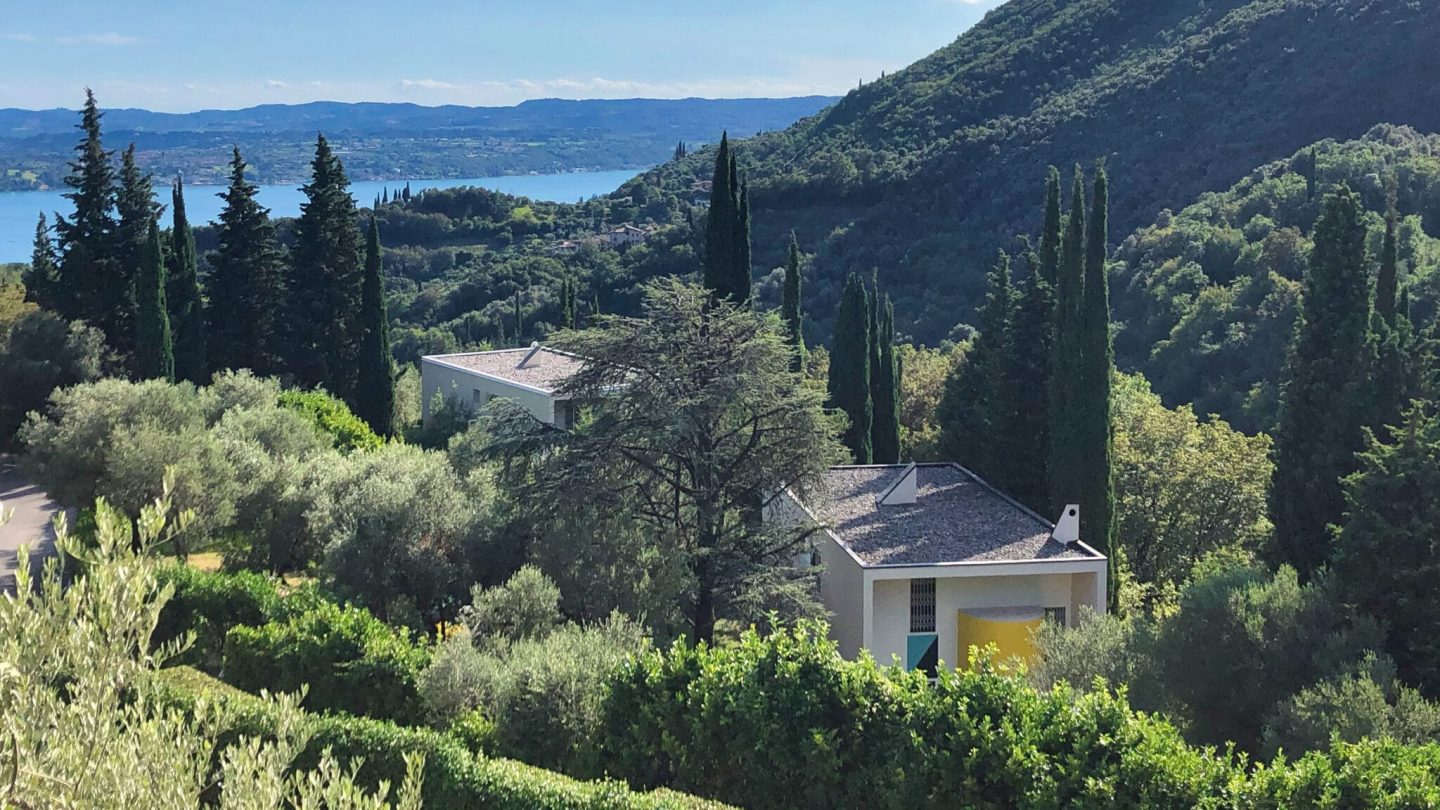 WHO: Casa Salvati
WHERE: Lake Garda, northern Italy
WHAT: An iconic holiday home built by the architects Alberto Salvati and Ambrogio Tresoldi in 1972, the modernist Casa Salvati sits on a hill on the western shore of Lake Garda, in northern Italy. The geometric house is formed from a white cube, with a bright yellow cylinder protruding from its exterior, the inside of which hides a staircase to the second floor. Part of an ensemble of three similar holiday homes on the property, Casa Salvati has an open-plan concept which characterizes the ambience, with pops of bold, primary color throughout the vibrant home. Whether on the roofed south-facing terrace at the back, the breakfast and barbecue area in front of the house, or lazing in the hammock or deck chair, design enthusiasts will find their favorite spot to relax.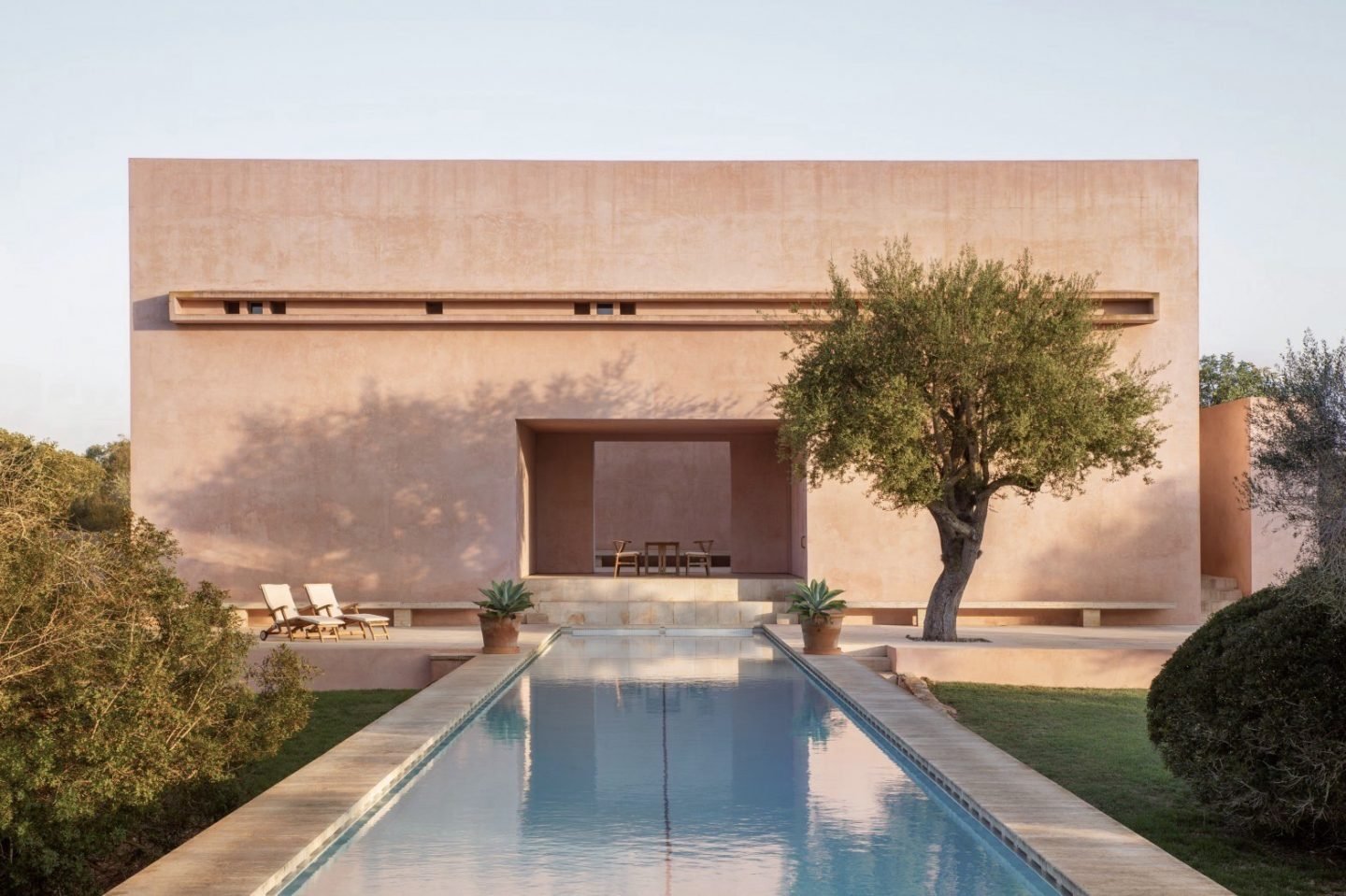 WHO: Neuendorf House
WHERE: Mallorca, Spain
WHAT: This rosy-hued summer house was the first project designed by famed English architect John Pawson, with his then-partner Claudio Silvestrin. Neuendorf House is a sizable 600 square meter villa with a courtyard, swimming pool, sunken tennis court, and landscaped garden. To obtain the salmon-pink color that defines the entire villa, pigments from local red soil were mixed together with plaster. The residence is located five minutes from one of the most beautiful beaches of Majorca, S'Amarador, in the natural Parc de Mondrágo. With five bedrooms and bathrooms, the extraordinary high-end villa sleeps eleven people comfortably, and is sure to be a memorable stay.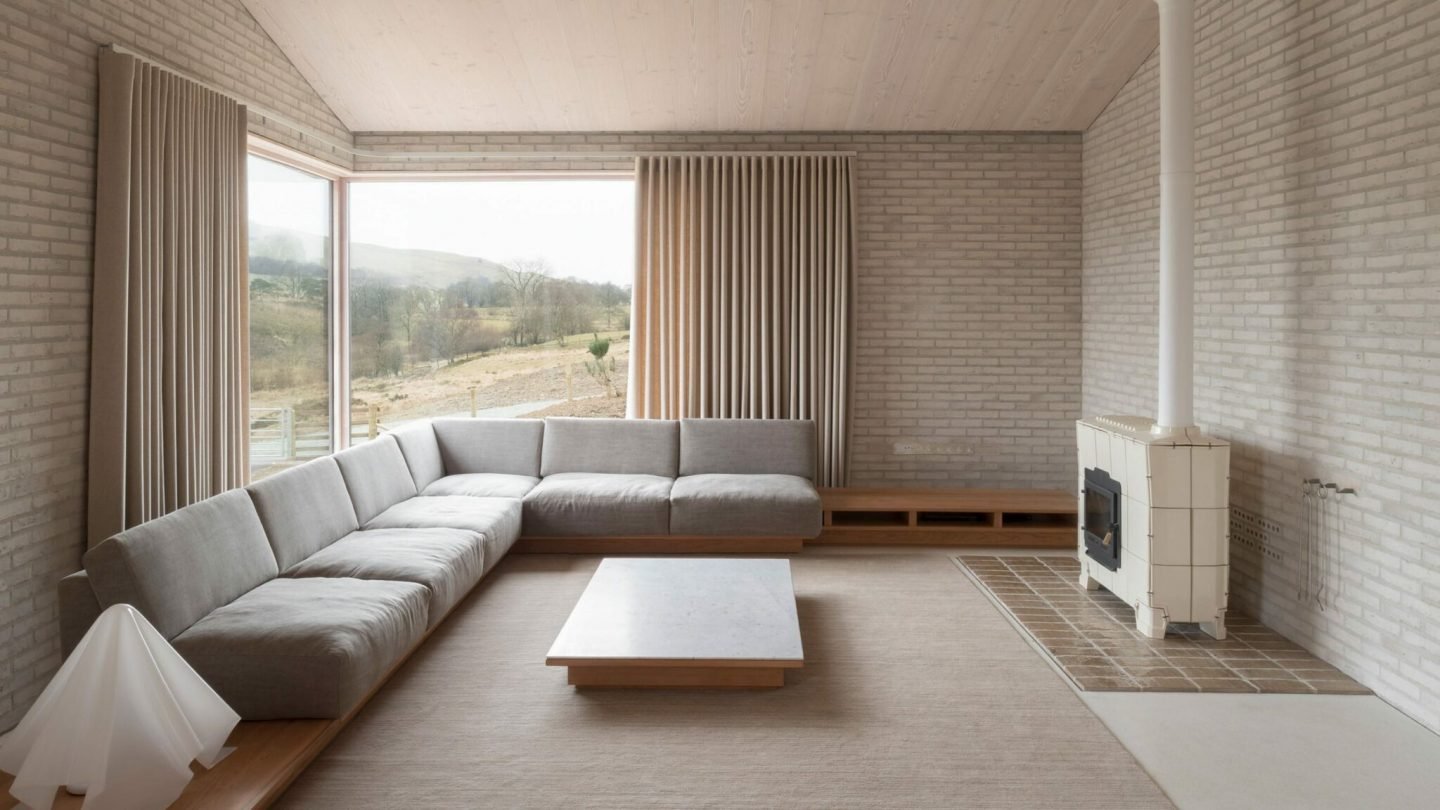 WHO: The Life House
WHERE: Llanbister, Wales
WHAT: Another minimalist holiday home designed by John Pawson, this retreat is located in a valley in the middle of the Welsh countryside. Clad in dark brick, the building looks like a collection of buildings from the outside, but turns out to be a composition of rooms branching off from an L-shaped corridor. Inside the light-bricked interior, the house has been designed as a place of quiet contemplation, inspired by Japanese architecture and Benedictine monasteries. The home features a meditation room at one end, with a library, music collection, and a bathtub with countryside views at the other. With activities like walking, cycling, and horse riding in the surrounding area, this house is perfect for those looking for peace and quiet.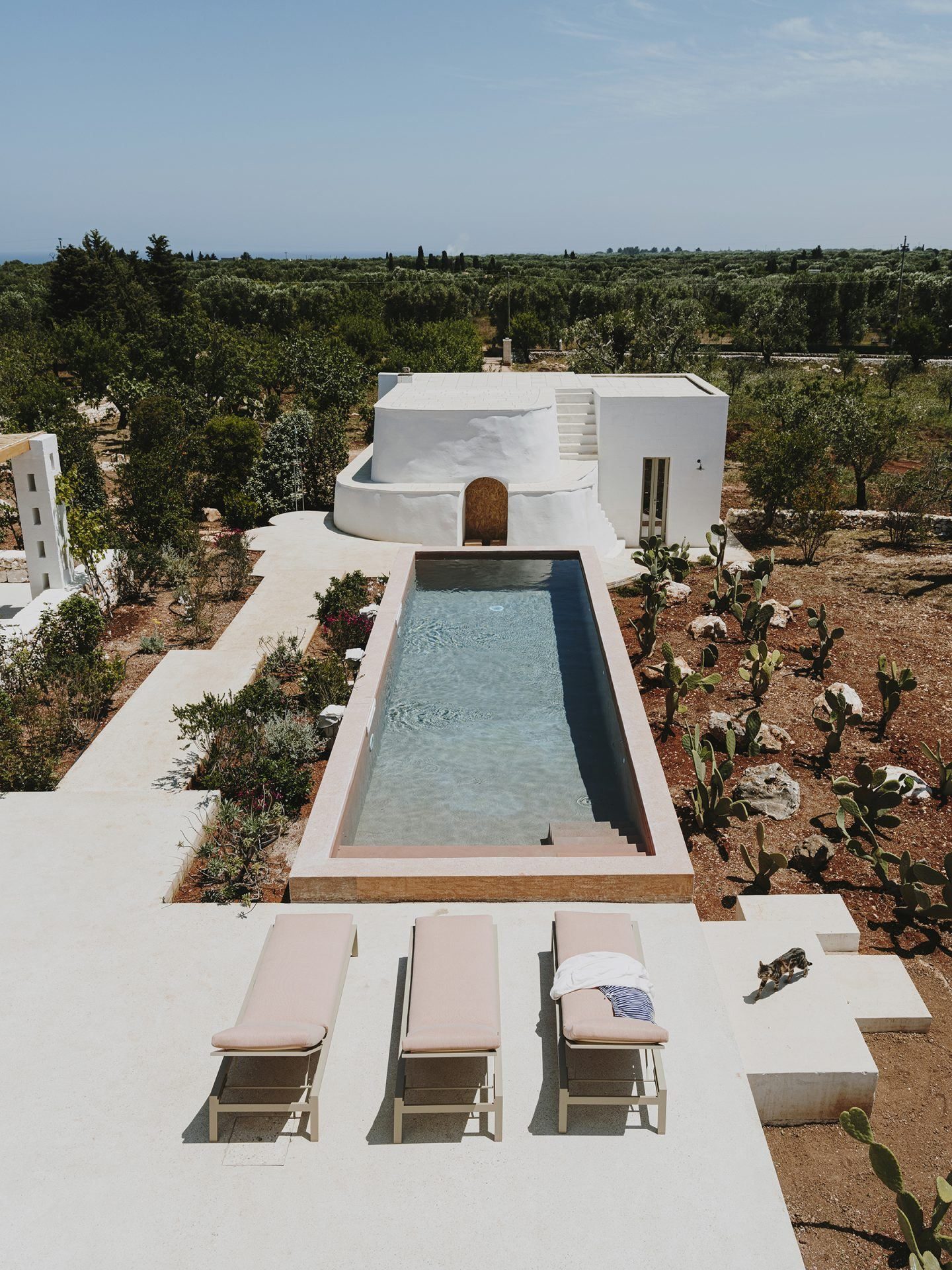 WHO: Villa Cardo
WHERE: Puglia, southern Italy
WHAT: A modern, four-bedroom house designed by architect Andrew Trotter, keeping in line with the stunning vernacular architecture of the region: geometric white cubes, whitewashed walls, sand-colored floors, and vaulted ceilings. The villa boasts a beautiful pool, outdoor bath, cinema room, a rooftop terrace, and a Turkish bath in the basement. On one side, it is flanked by a pergola with a bamboo roof, which serves as an additional outdoor living area with a summer kitchen, dining table, and lounge corner. Visits to the beach are a must, along with the Torre Guaceto Natural Reserve, and excursions to the villages and towns in the area.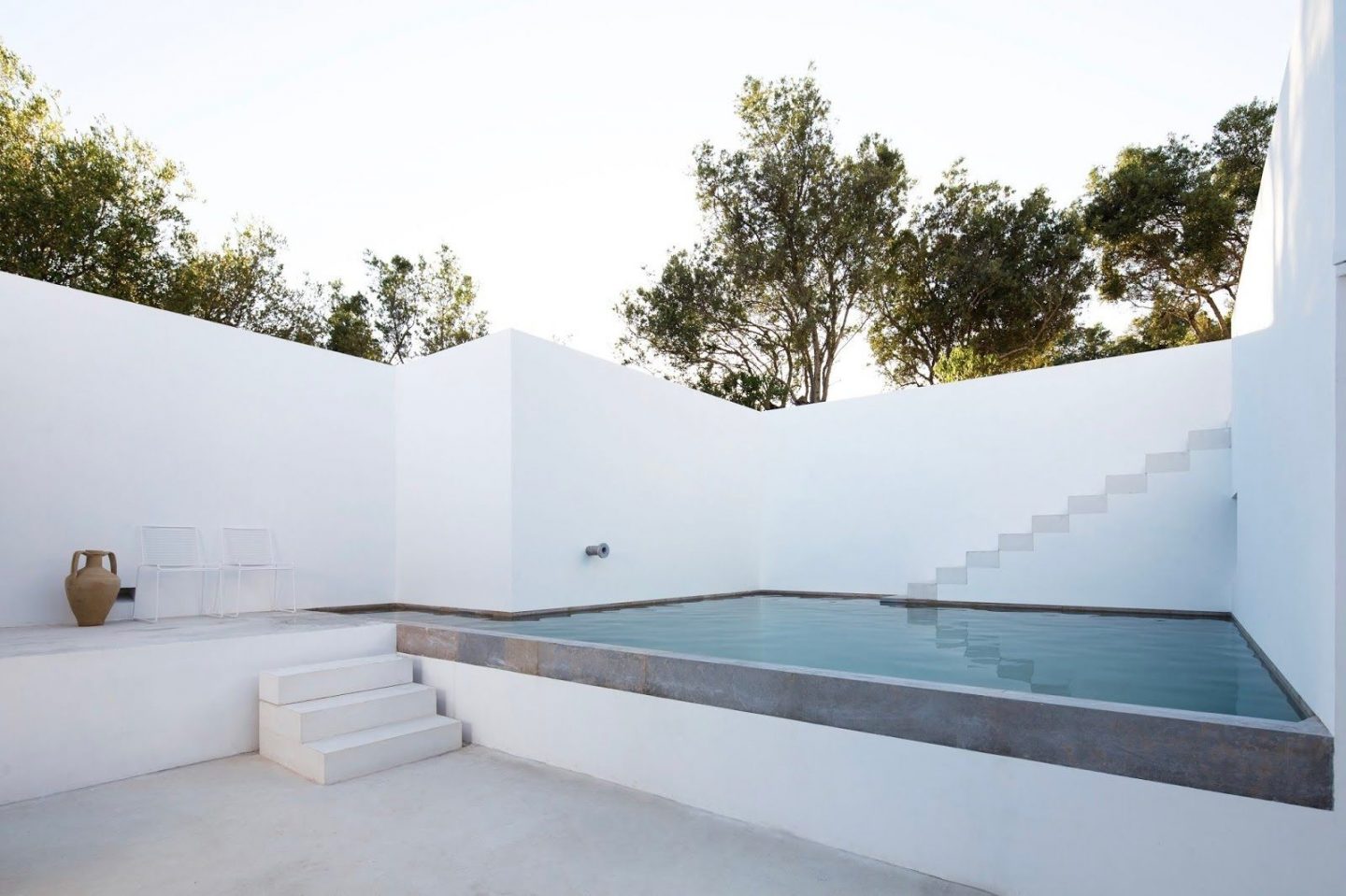 WHO: Casa Luum
WHERE: Faro, Portugal
WHAT: In the stunning region of Algarve in the south of Portugal lies Casa Luum, a holiday home composed of interweaving structures designed by Portuguese architect Pedro Domingos. Split across two spacious levels, the white geometric home is structured around an inner courtyard fit with lap pool, dining area, and outdoor shower. Natural materials and earthy colors continue the neutral theme of the courtyard inside; where on the ground level you will find four bedrooms, a kitchen, and a dining room that open onto a bright terrace space.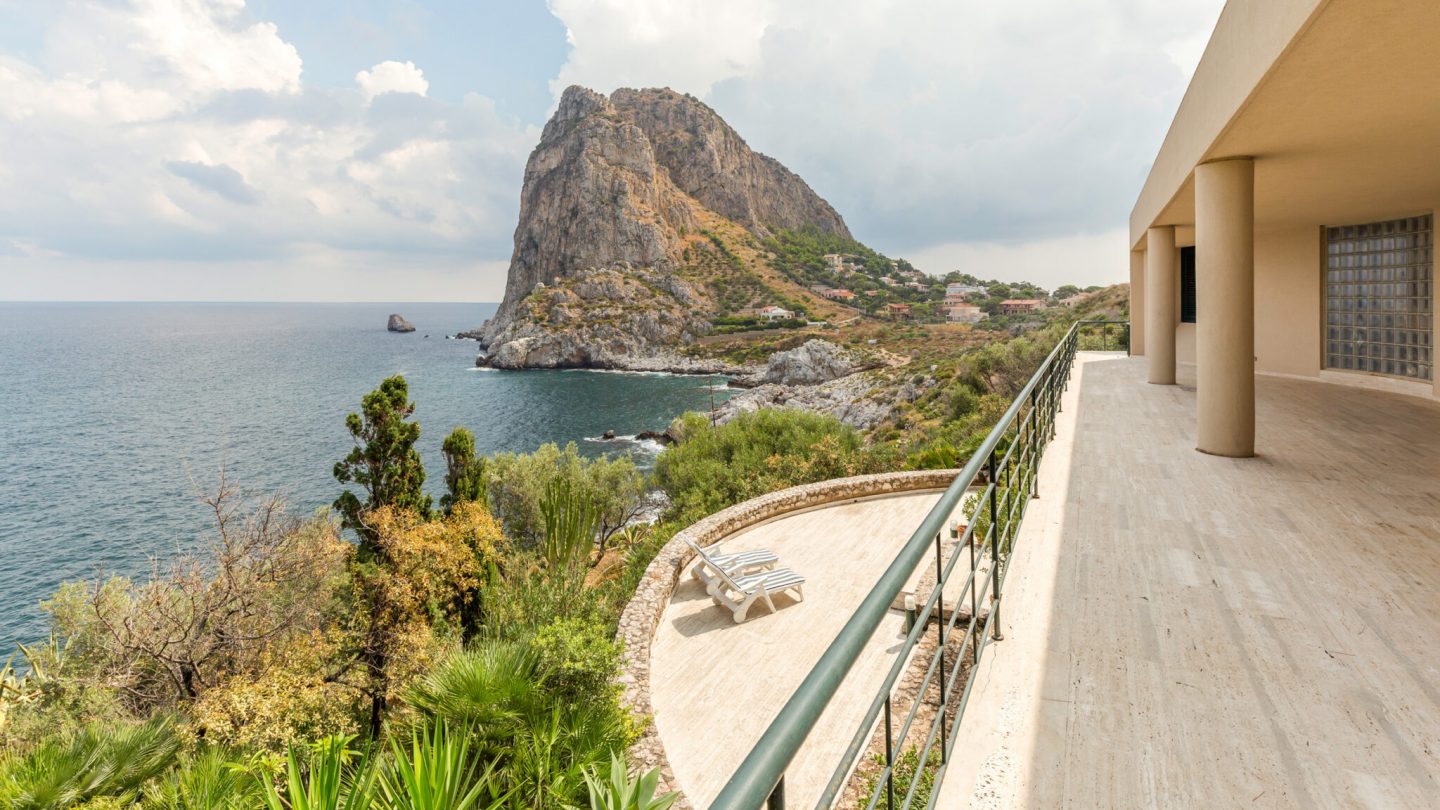 WHO: Capo Zafferano
WHERE: Palermo, Sicily
WHAT: A spectacular seaside villa situated on a rocky slope on the northern coast of Sicily, Capo Zafferano was built by the Italian architect Armando Barraja as a summer residence for his family in the late 1980s. Now available for the public to rent, the home pairs modern architectural lines and breathtaking natural scenery: backdropped by mountains and looking out over the Mediterranean Sea. The house is fully furnished with iconic, bespoke furniture: a marble table by Dino Gavina, chairs by Werner Panton and Marcel Breuer, and many other rare pieces add to the villa's distinctive charm. Swimming, snorkeling, hiking, and trips to the nearby city of Palermo are available to enjoy.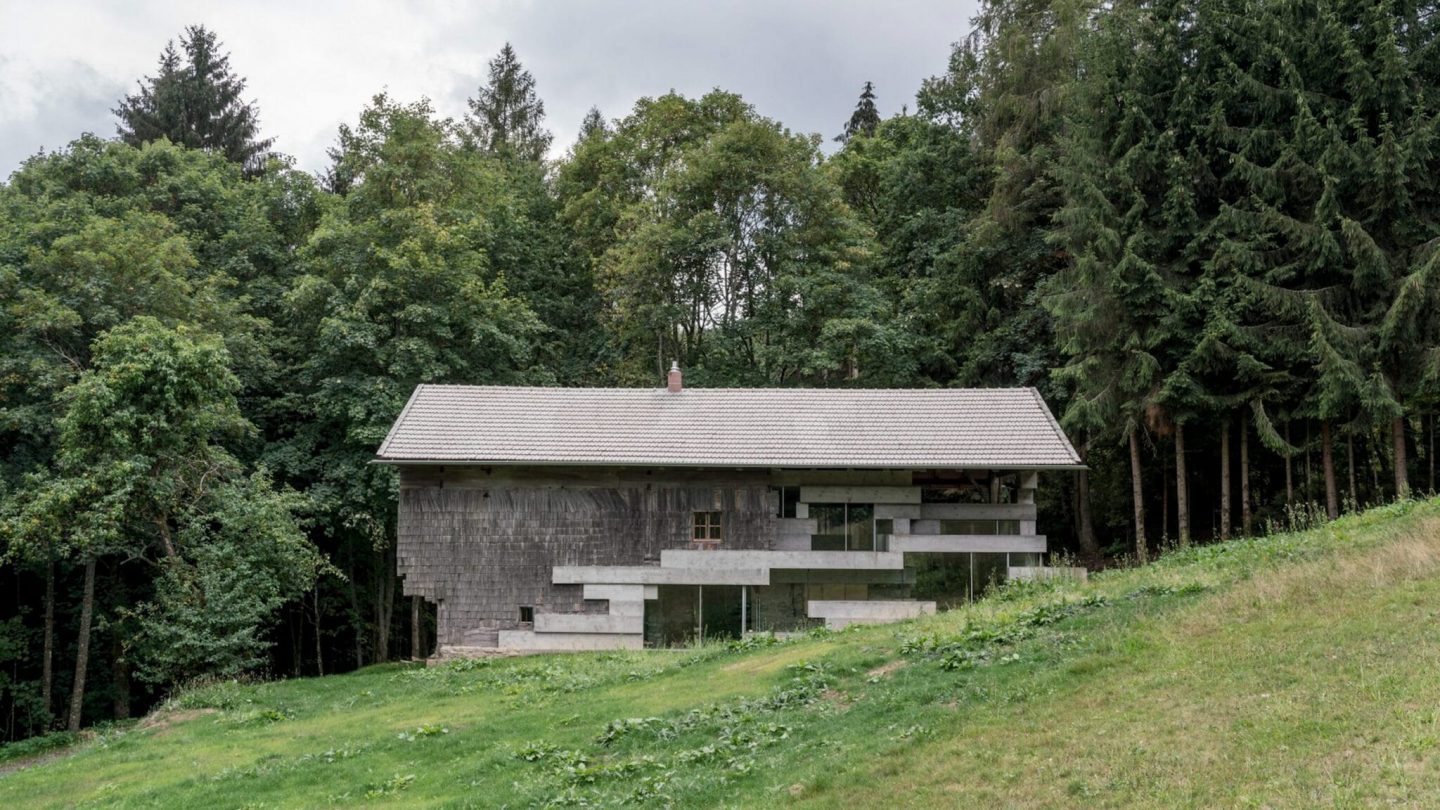 WHO: Schedlberg
WHERE: Bavaria, Germany
WHAT: Located in a forest clearing between a farmhouse and a granite quarry, in the Bavarian Forest right near the border of the Czech Republic, this charming rental was transformed by architect Peter Haimerl into an architectural statement. The original log building with its granite base was half in ruins, yet the architect wanted to preserve as much material as possible, even the weathered wooden shingles. Evidently, Schedlberg creates a bridge between new and old materials, offering interesting perspectives with the granite blocks in the redesign. A perfect getaway for retreat and contemplation; the architect describes the space as a "house for thinkers". Hiking in the forest and the valley region of the Zellertal is also encouraged.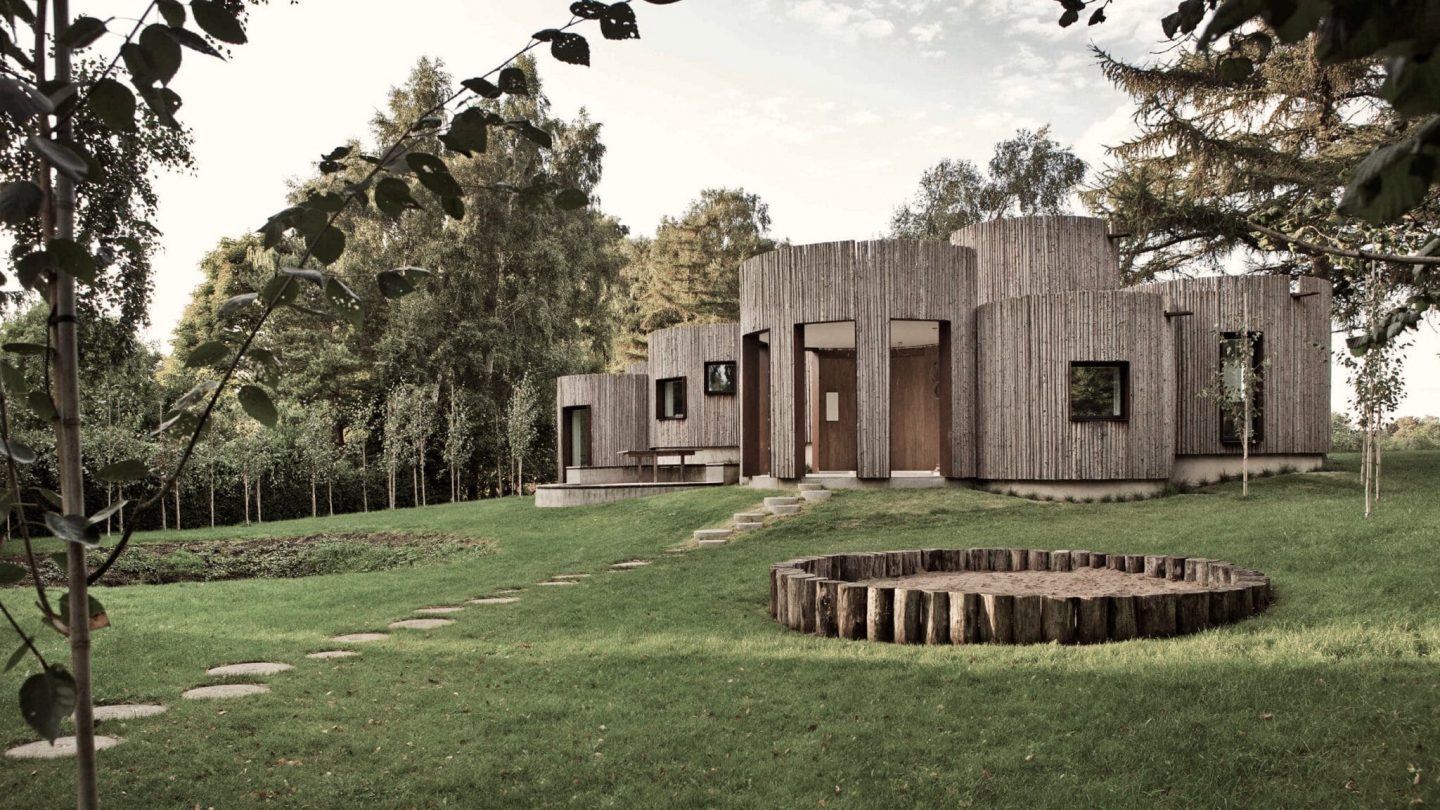 WHO: Birkedal
WHERE: Møn Island, Denmark
WHAT: This cottage, on an island in the east of Denmark, was built by Copenhagen-based architect Jan Henrik Jansen. Composed of nine interconnected cylindrical volumes, the home is covered in thousands of spruce logs and lined with pebbles collected from the beach. The elevated position offers a wide view of the surrounding meadows and forests. From the outside, Birkedal looks like the ultimate tree house; revealing a contemporary interior with diverse textures and sensory contrasts. Surrounded by birch trees and located just 350 meters to the beach, the home sleeps six people and provides a lovely holiday escape.