Smiley and nervous children with fruit occupy the sleek pages of Tokyo-based photographer Osamu Yokonami's publication, Primal. Sensitive and intriguing at the same time, the book is an affective exploration of conceptions of selfhood and the range of human emotions.
Yokonami has been a photographer for most of his life, having gotten his start as a child with a Canon camera gifted by his father. Born and raised in the north of Kyoto, Japan, he pursued documentary-style photography at a school in Osaka, assisting photographers along the way, and continually pushing his craft to settle and become an independent artist in the capital. Known for his captivating, often surprising perspectives, and his highly original compositions, today, his work is wide ranging and includes portrait, fashion, conceptual, and commercial photography.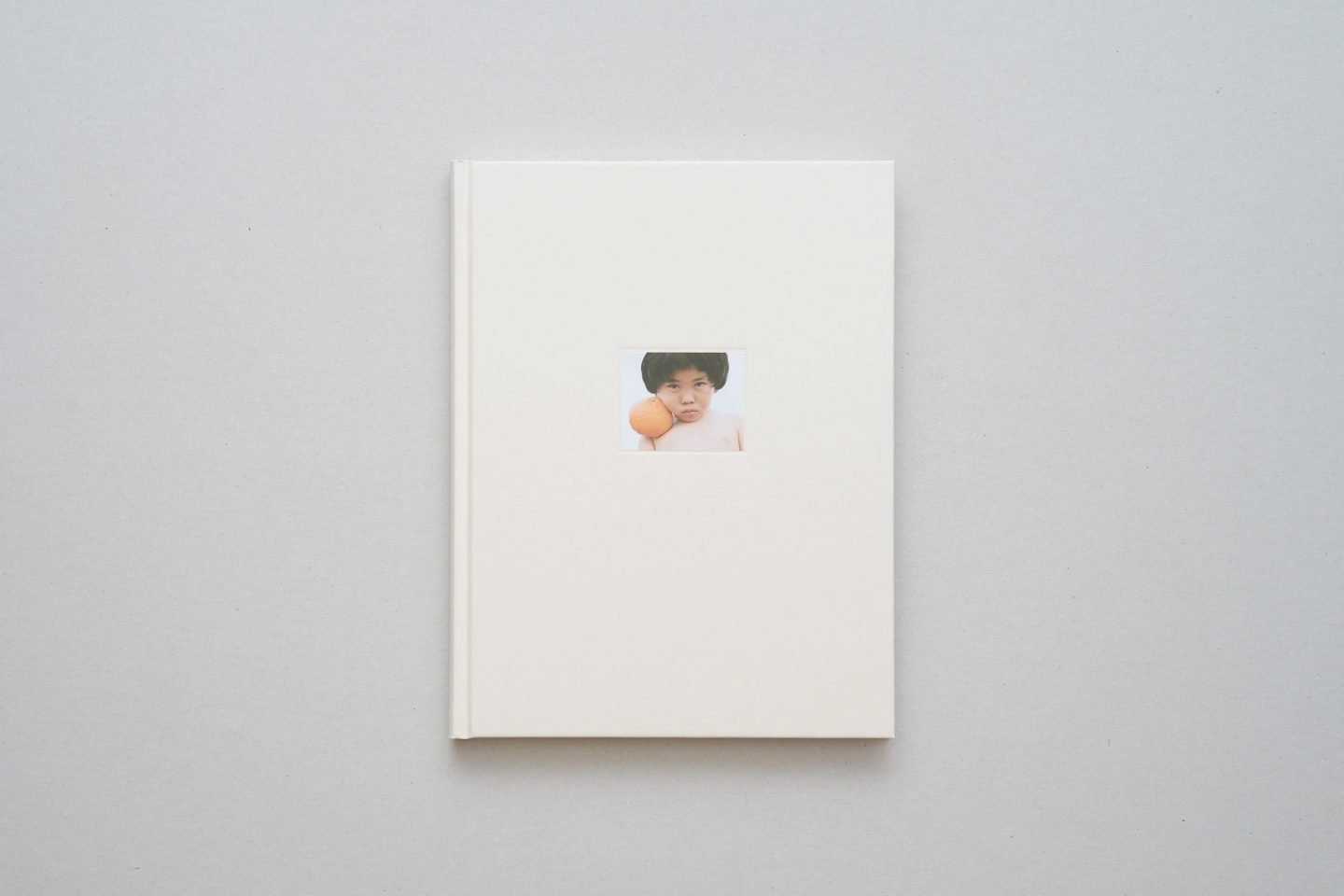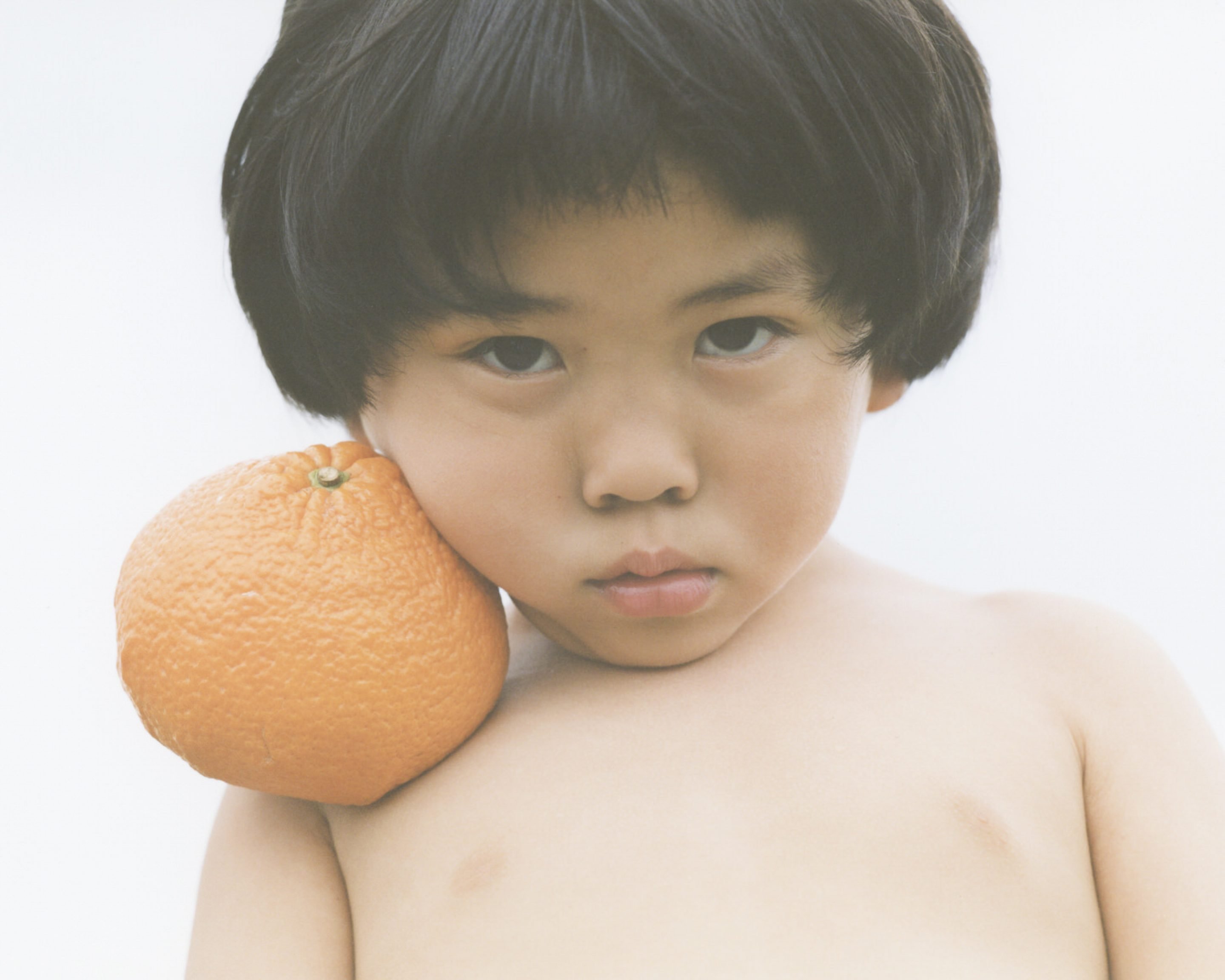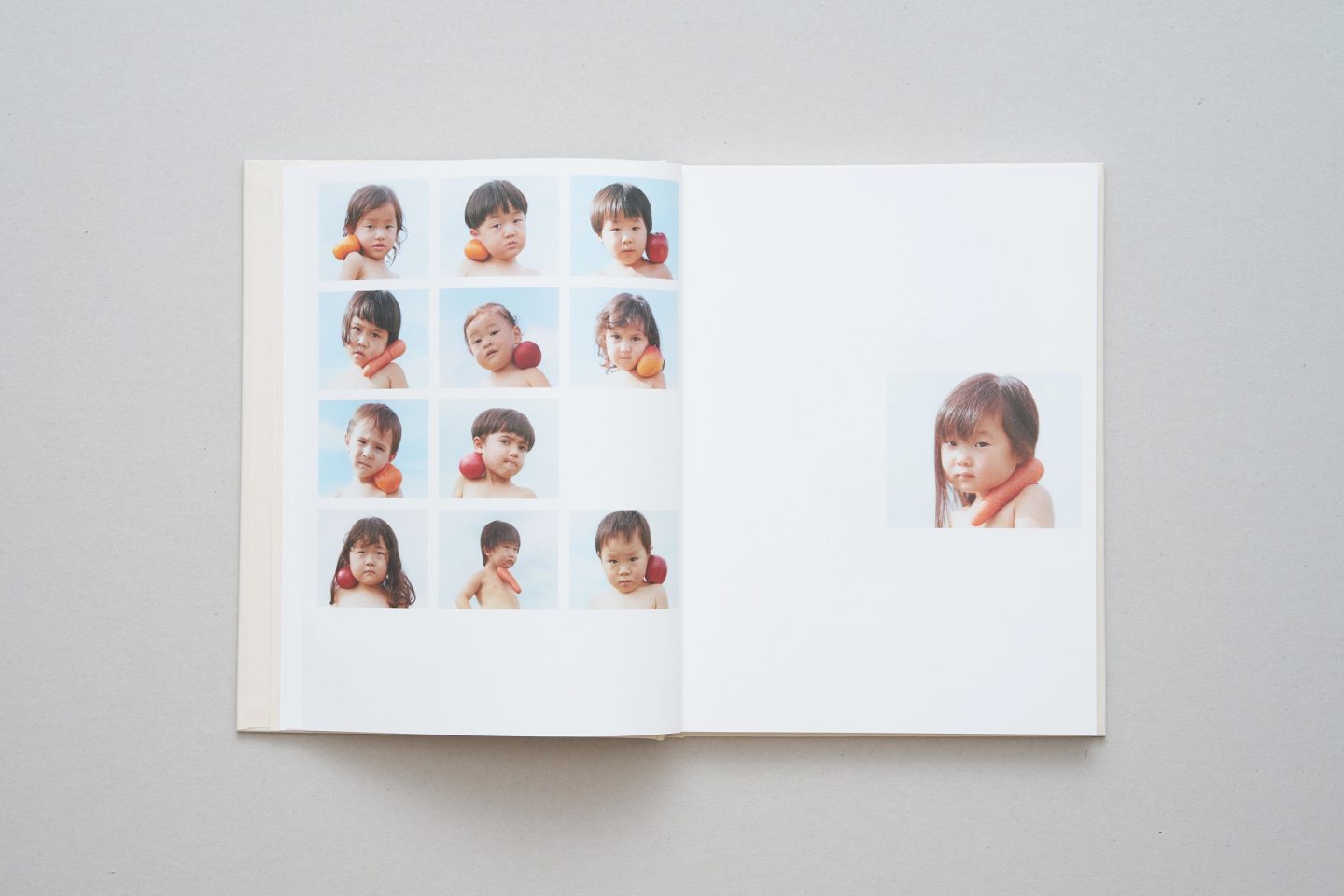 Through rhythmic repetition, Primal records and expresses singularityRepetition and seriality have formed the basis of Yokonami's celebrated decades-long practice, which counts several participations in exhibitions across Japan and the United States, as well as an assorted number of publications. Joining his other collective portrait series 100 Children, 1000 Children, and Assembly, with Primal, the artist delves further into themes of identity and the collective through his signature system of rhythmic repetition. Issued with independent Paris-based publisher Libraryman, the series is about recording and expressing singularity, with every image serving as a record of the intuitive actions that express the primal and impulsive characteristics of the subject.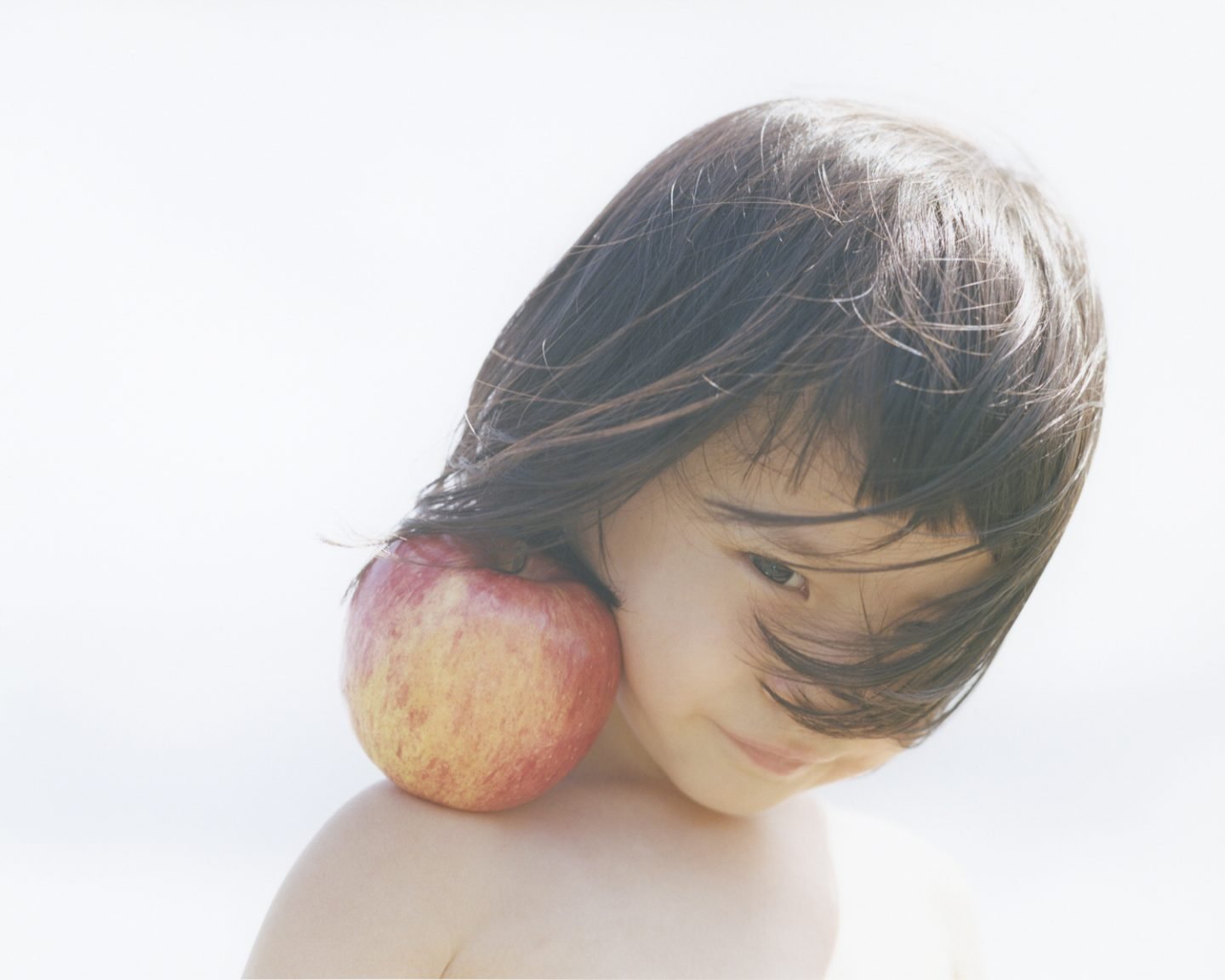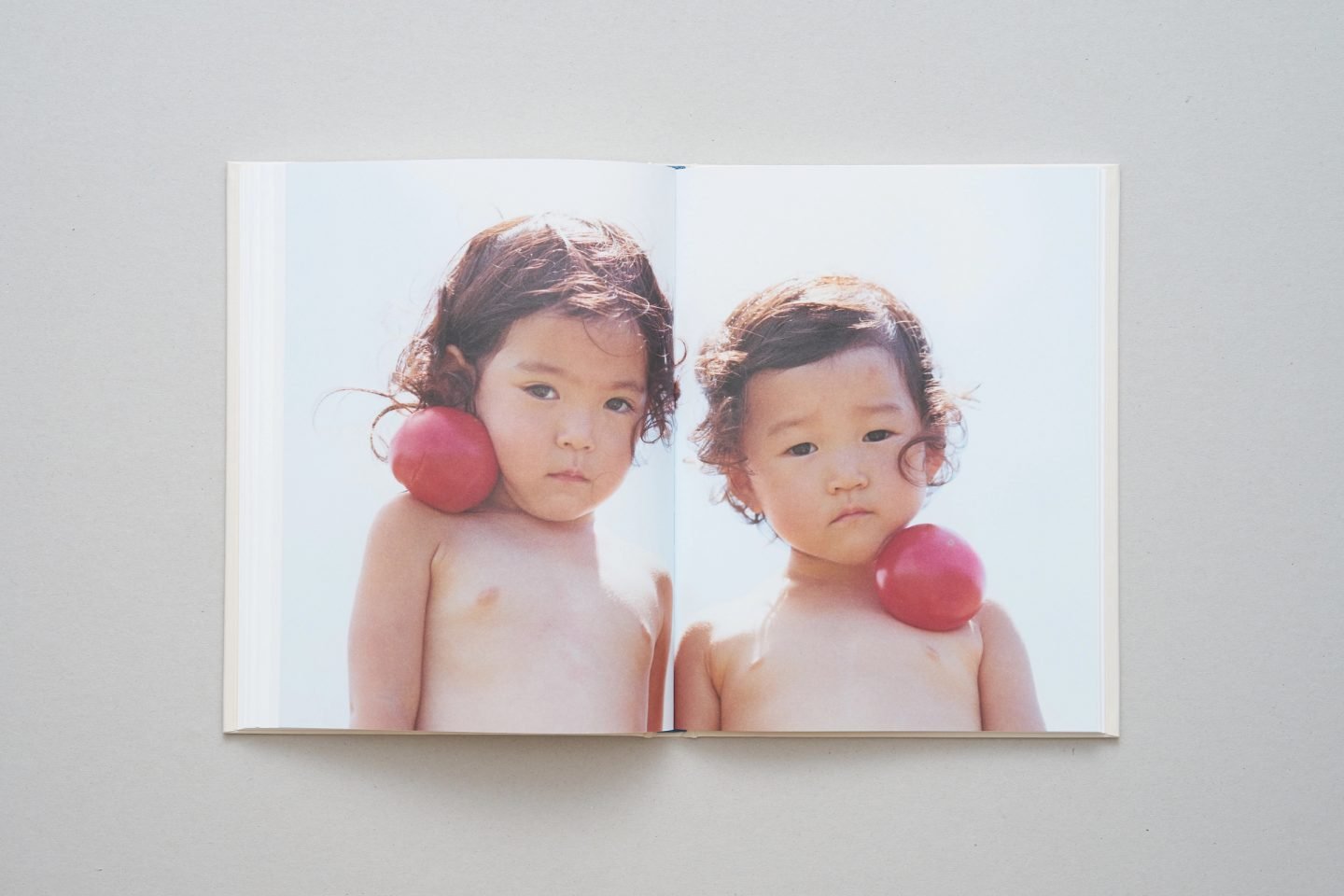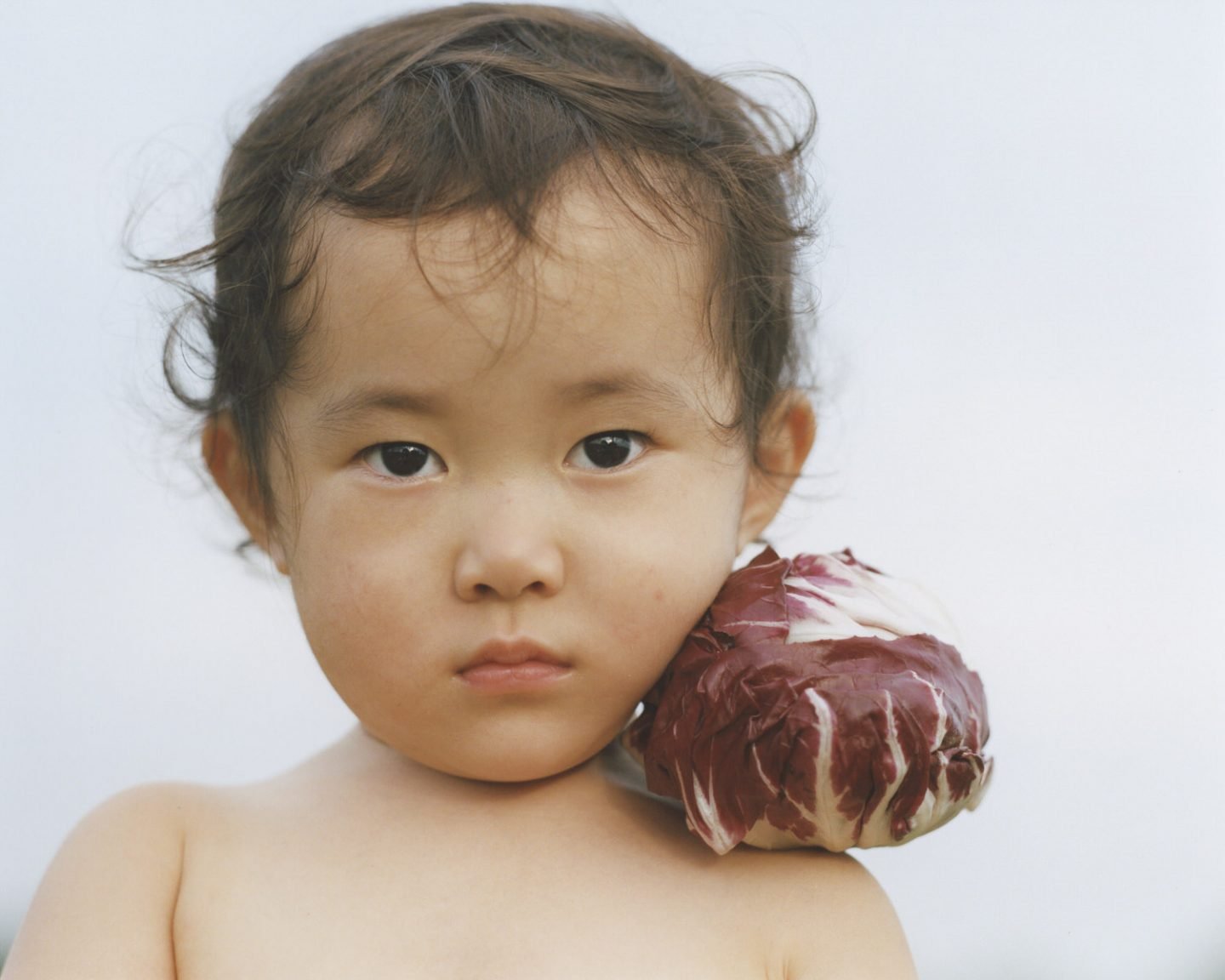 The children confront the readers with their personality and characterThe book features a series of individually captured and meticulously posed children, engaging with food while staring into Yokonami's lens. Despite sharing the same background and soft lighting, a fascinating range of emotions emerge from the different frames. Whether frowning in menace, softly smiling, or in a state of complete puzzlement, the children confront the readers with their personality and character, which subtly emanate when they are faced with the challenge of holding onto a fruit or vegetable. From uneasiness and nervousness to surprise, their disparate facial expressions reveal their unique primal instinct unfolding in the difficult act of balancing an object between their chin, ear, and shoulder.
Yokonami invites viewers to contemplate the inner worlds within each composition
In the images, each child's distinctiveness and genuineness stand out above all, enveloping the viewer with their emotive language. Paradoxically, Yokonami's use of seriality and repetition succeeds in enhancing the nature and individuality of the self. At the same time, it reveals the strength and beauty of collective identity, suggesting a harmony between individual expression and communal belonging, and highlighting how the single frame becomes ever more significant when considered in the series as a whole. Inviting viewers to contemplate the inner worlds within each composition, Yokonami's Primal suggests new and potentially fruitful modes of engaging with emotional responses and fully realizing one's relationship with the self.