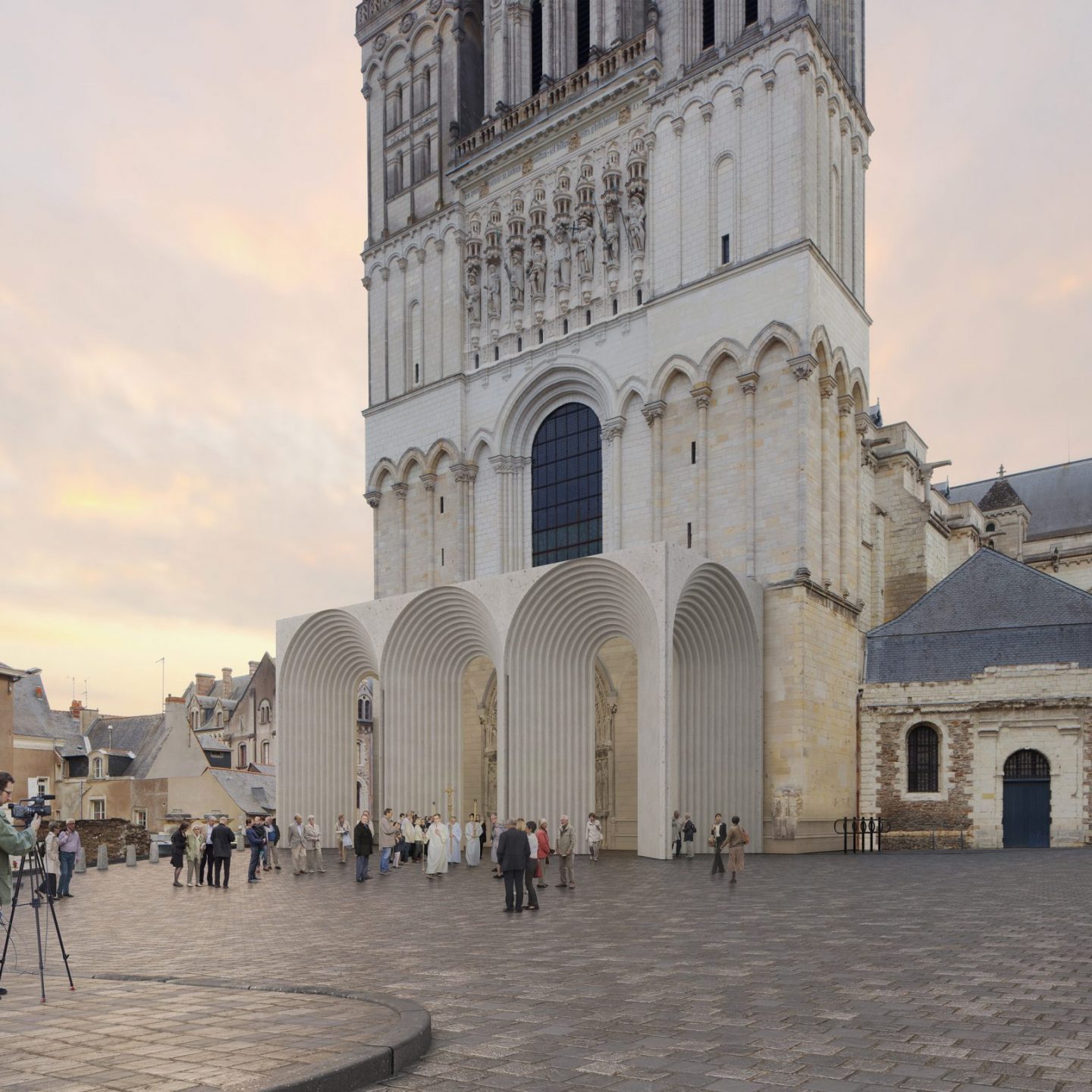 In France, Kengo Kuma Architects Adds Beautiful Arches To The Gothic Angers Cathedral
Demonstrating their unparalleled design intelligence, the Japanese architecture firm led by seminal architect Kengo Kuma is designing a contemporary gallery addition to protect the western portal of the Angers Cathedral, in the city of Angers in western France.
The new intervention will see a sculptural entrance formed from a rectangular stone extension with five archivolts, creating an open gallery through which the original doorway sculptures will be partially visible. The project complements the cathedral's architecture by creating a seamless transition between classic and contemporary, and demonstrates Kuma's sensitivity and ambition to drive new projects and possibilities. "Our challenge was to create a harmonious dialog between a contemporary creation, whilst preserving Middle-Age architectural heritage," explains a statement from the firm. "The uniqueness of this portal, dating from the 12th century, is represented by the multi-colored stone relics typical of the Middle Ages, and only a new construction will be able to preserve it sustainably," they continue. Work on the project is ongoing, and will be achieved using the finest stone processes possible. "It is this technical process that creates a contemporary feeling to the building, while remaining part of the history of architecture," the firm concludes.