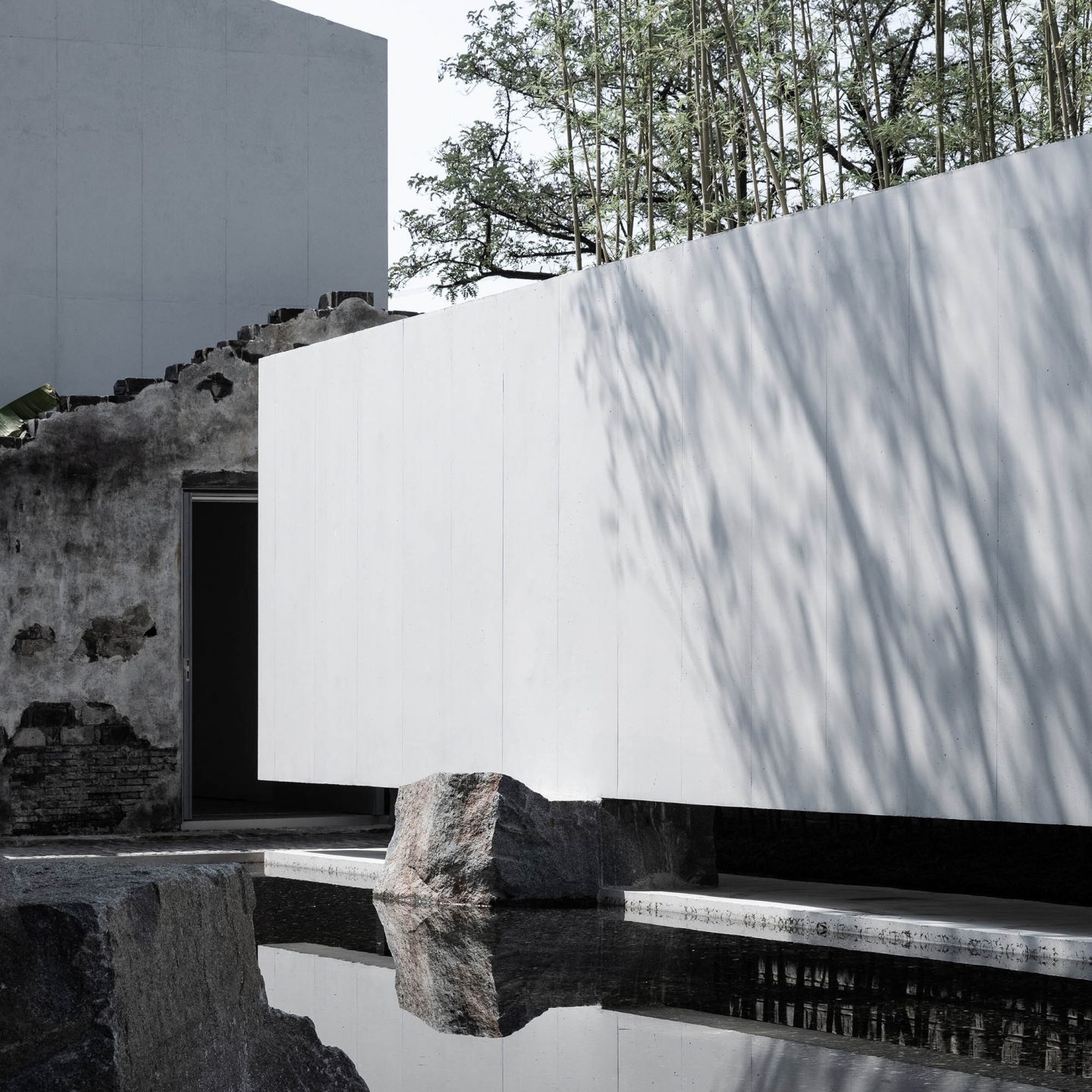 Past Traditions And Present Architecture Interact At Zhang Yan Cultural Museum By Horizontal Design
Name

Project

Zhang Yan Cultural Museum

Photographer

Words
In China's biggest city Shanghai, firm Horizontal Design has designed a captivating contemporary cultural space to celebrate the country's expansive history. Combining historical fragments with present ideas, the 'Zhang Yan Cultural Museum' is a visually striking composition of concrete volumes, presenting an arresting space for the intersection of art and life.
Built near the water and located in Chonggu Town, the village of Zhang Yan is considered the birthplace of Shanghai's ancient culture, dating back to the Tang and Song dynasties who ruled China over a thousand years ago. Recently, the site has embraced renovation and revival as part of a new suburban development policy. Horizontal Design was tasked with updating the historical grounds and buildings for contemporary use. "Our strategy for the rehabilitation of the village strives to follow the development and context of history, to put contemporary needs and consciousness into the village, to reorganize layout, program the commercial ecology, and to create a dialog between the new and old," explains the firm. Harmonizing renovation with new visual communication, Horizontal Design conceived an arresting modern complex with white concrete volumes, whose spatial and aesthetic quality is defined by the neighboring buildings, including a local temple.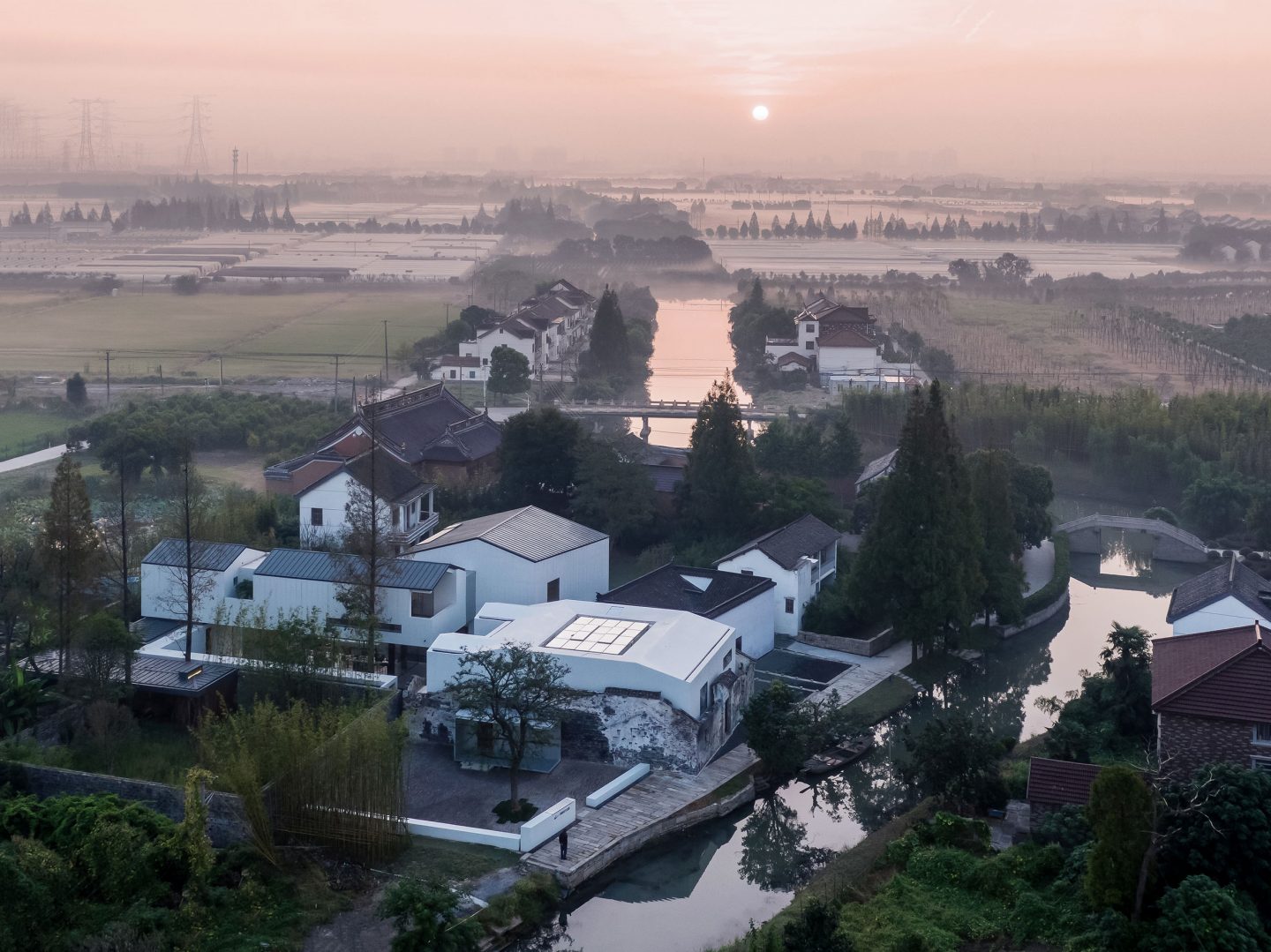 The museum encompasses several existing structures and consists of three unique halls plus an open space. The 'Contemporary' exhibition is housed inside the Zhang Family's House, of which only the exterior wall was preserved. "While adopting the traditional typology of an atrium accompanied by inward sloping roofs, the new exhibition hall maintains an offset of 30 centimeters to show respect towards the old construction," explains the firm. The Village History Hall was converted into a second exhibition space with a theme of 'Tradition'. The hall was given a full renovation so as to light up and expand the space—its internal wood-loaded bearing structure was repaired and partition walls were removed, while the ceiling and original atrium were preserved. The third 'Future' exhibition hall was built on the footprint of another historic building to the north, discovered during research. Here, "anodized aluminum is used on both the floor and the ceiling, whose uniformity brings a sense of future, a dynamic counterpart for the previous two exhibitions," explains the firm. The area surrounding the last hall was kept as an open space, featuring old trees and bamboos, a water patio, and a leisure zone for resting.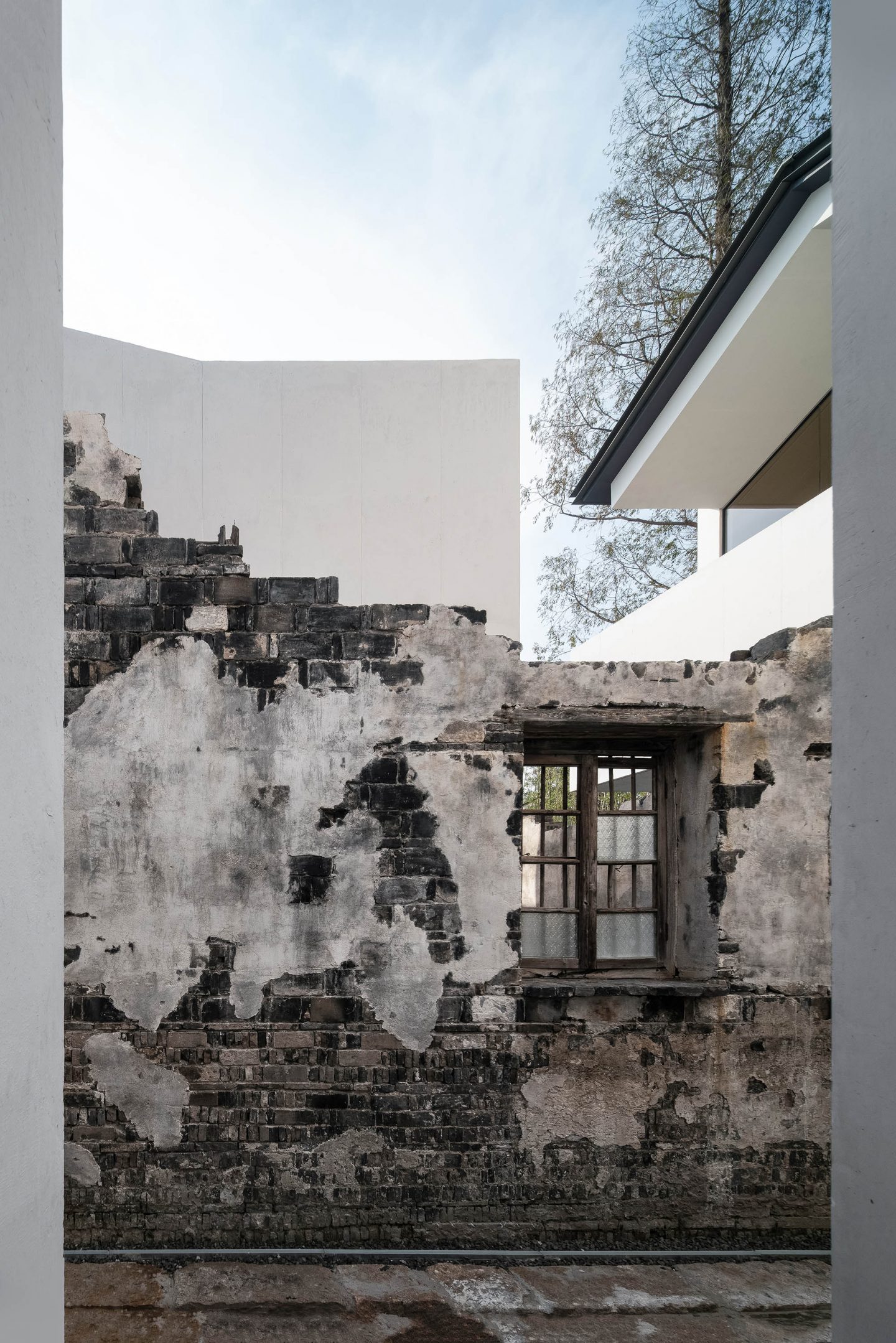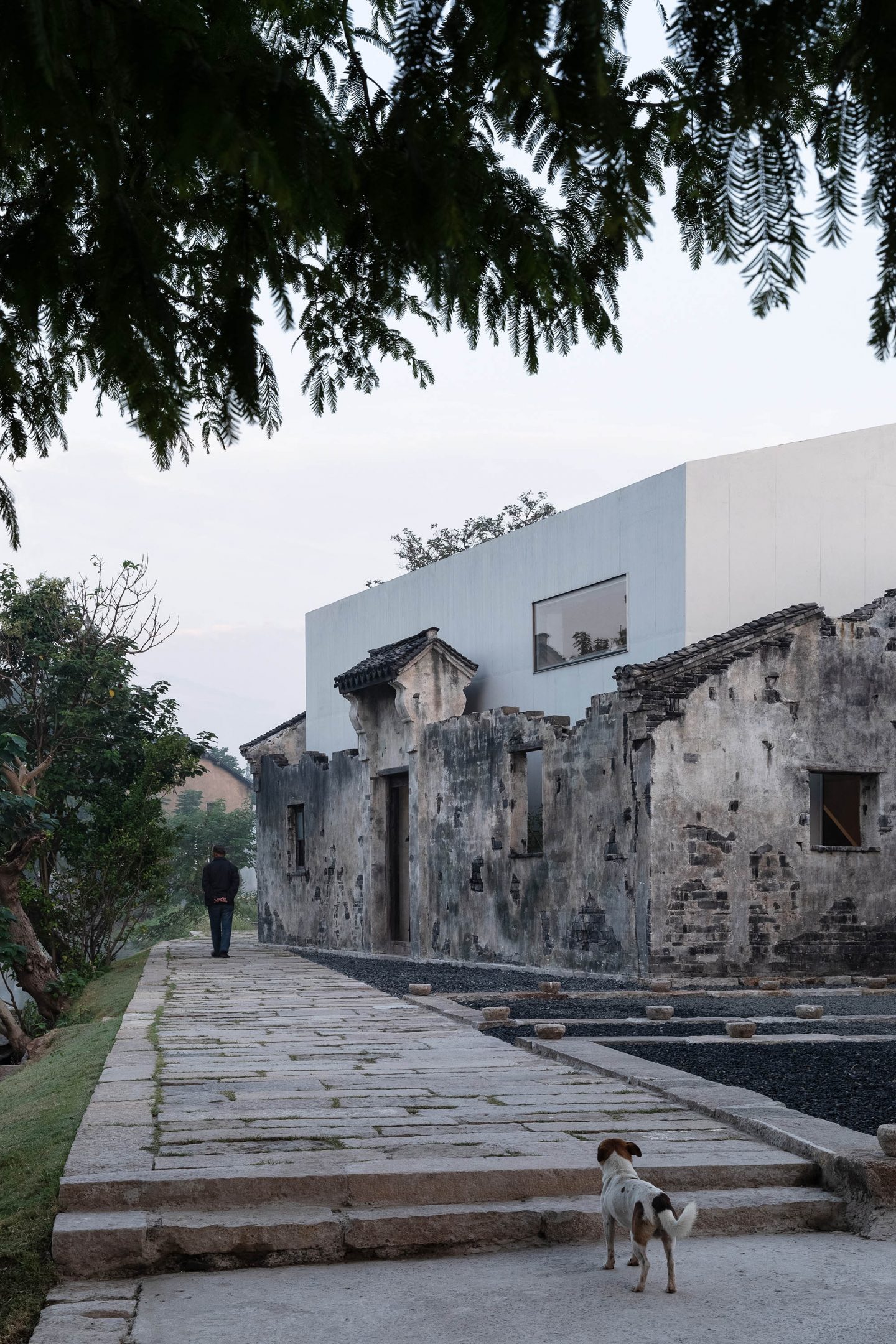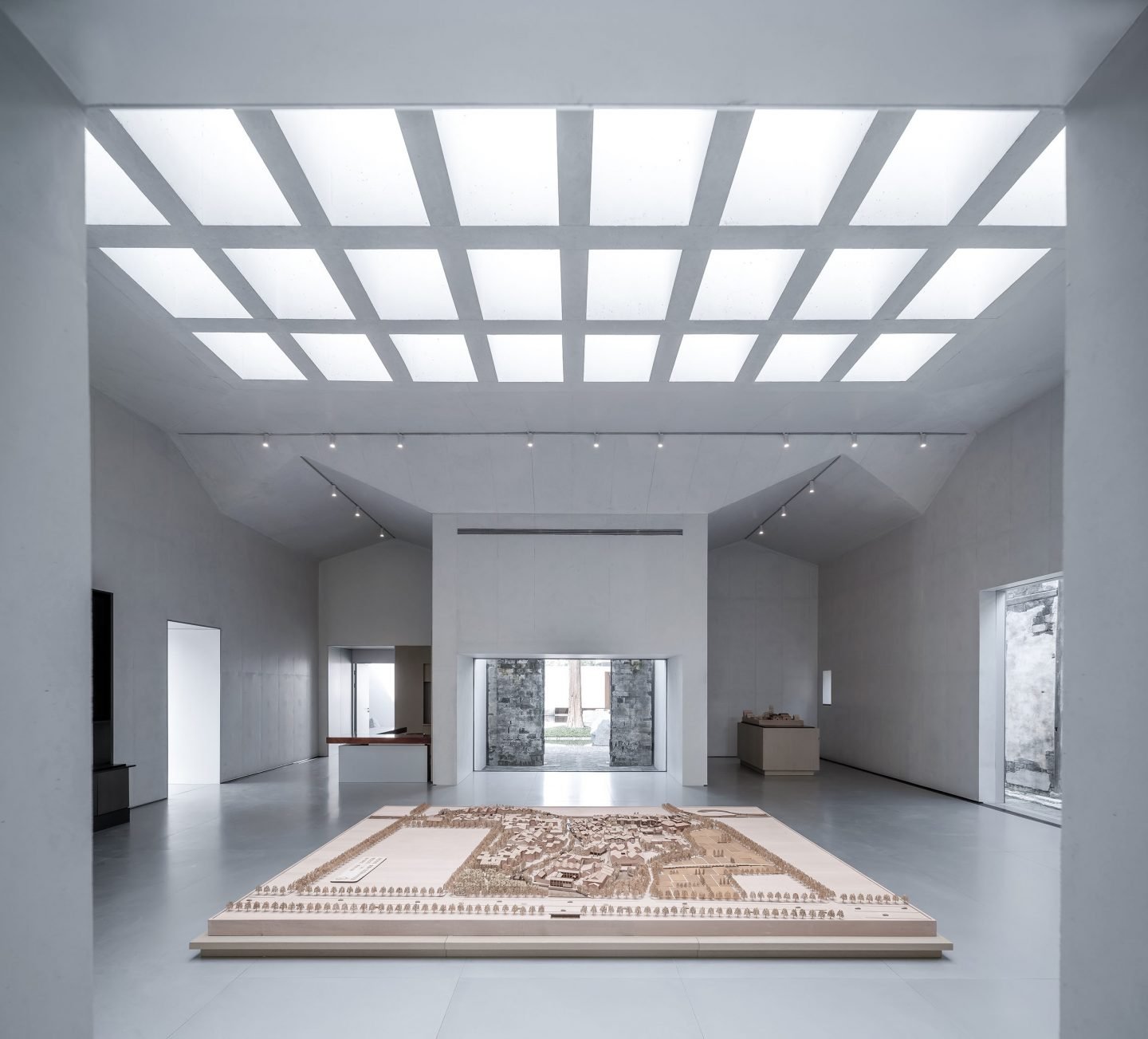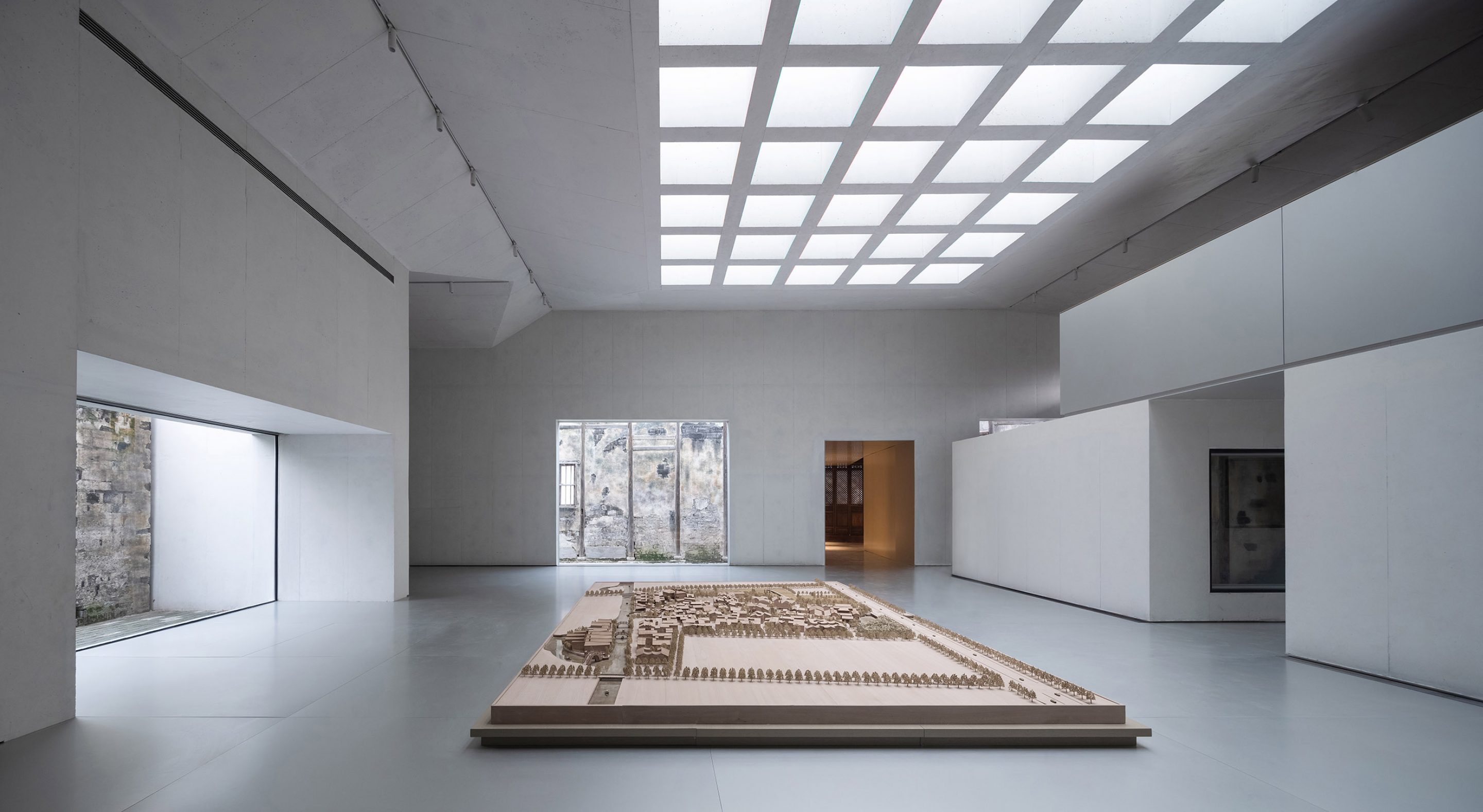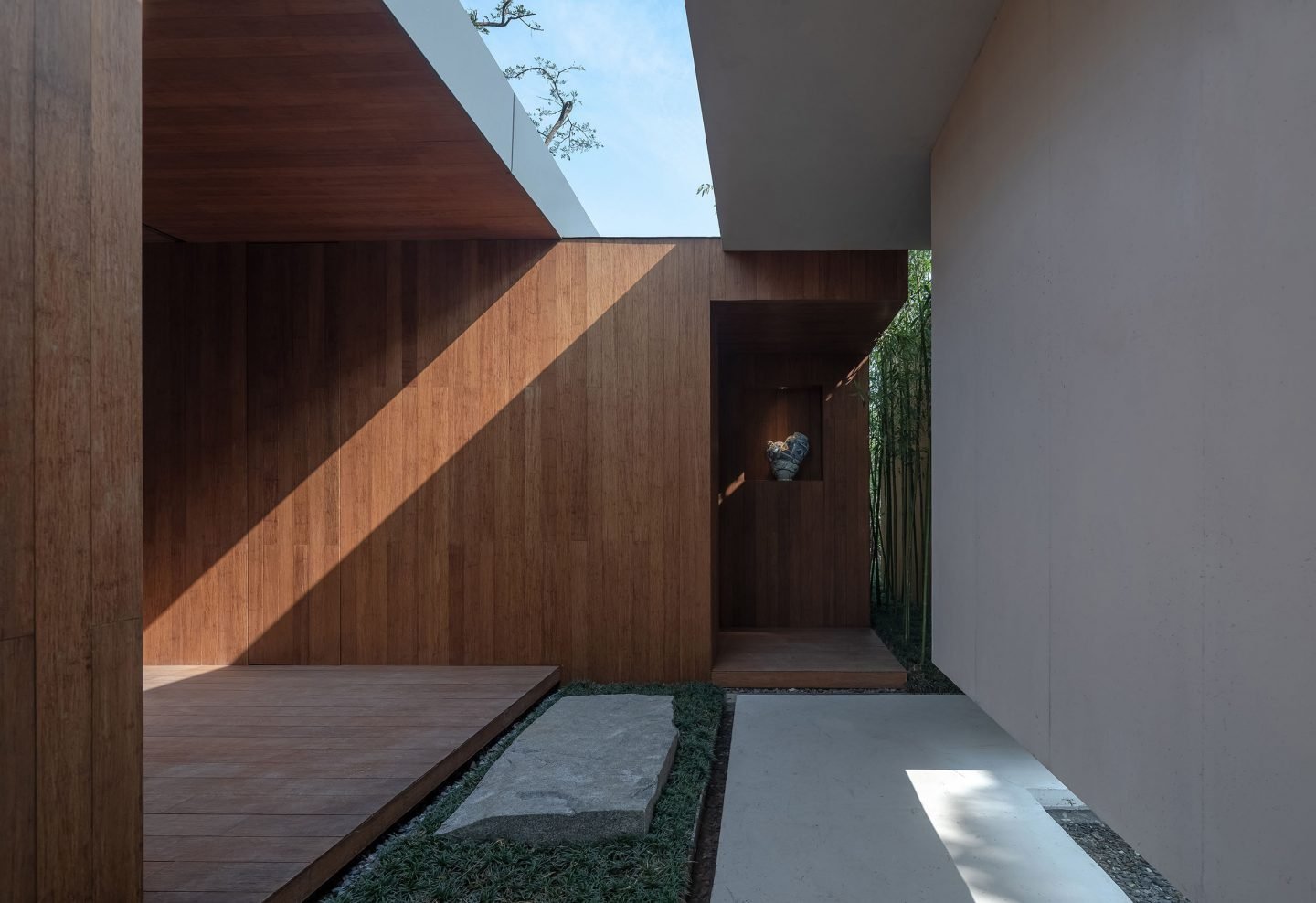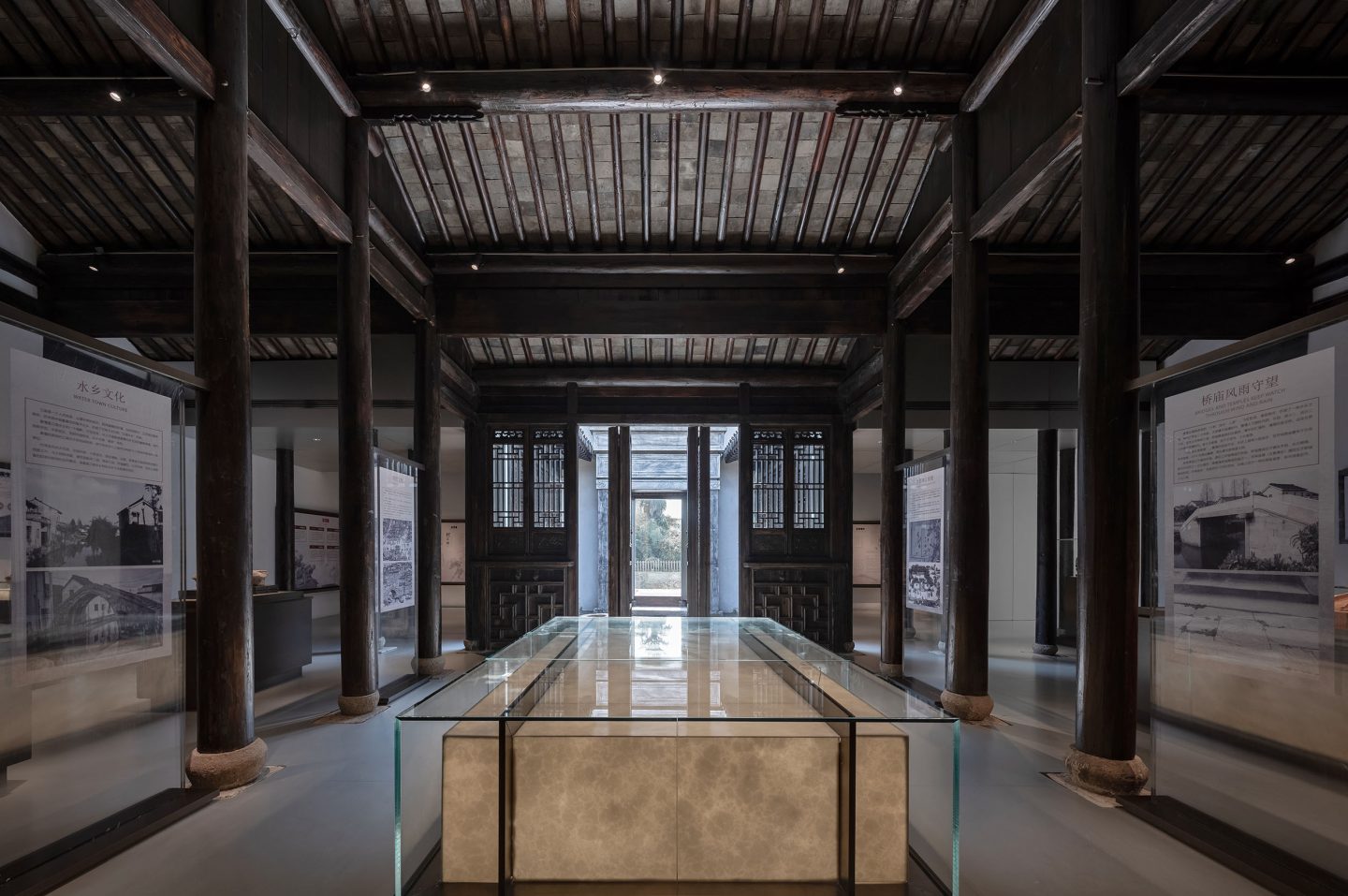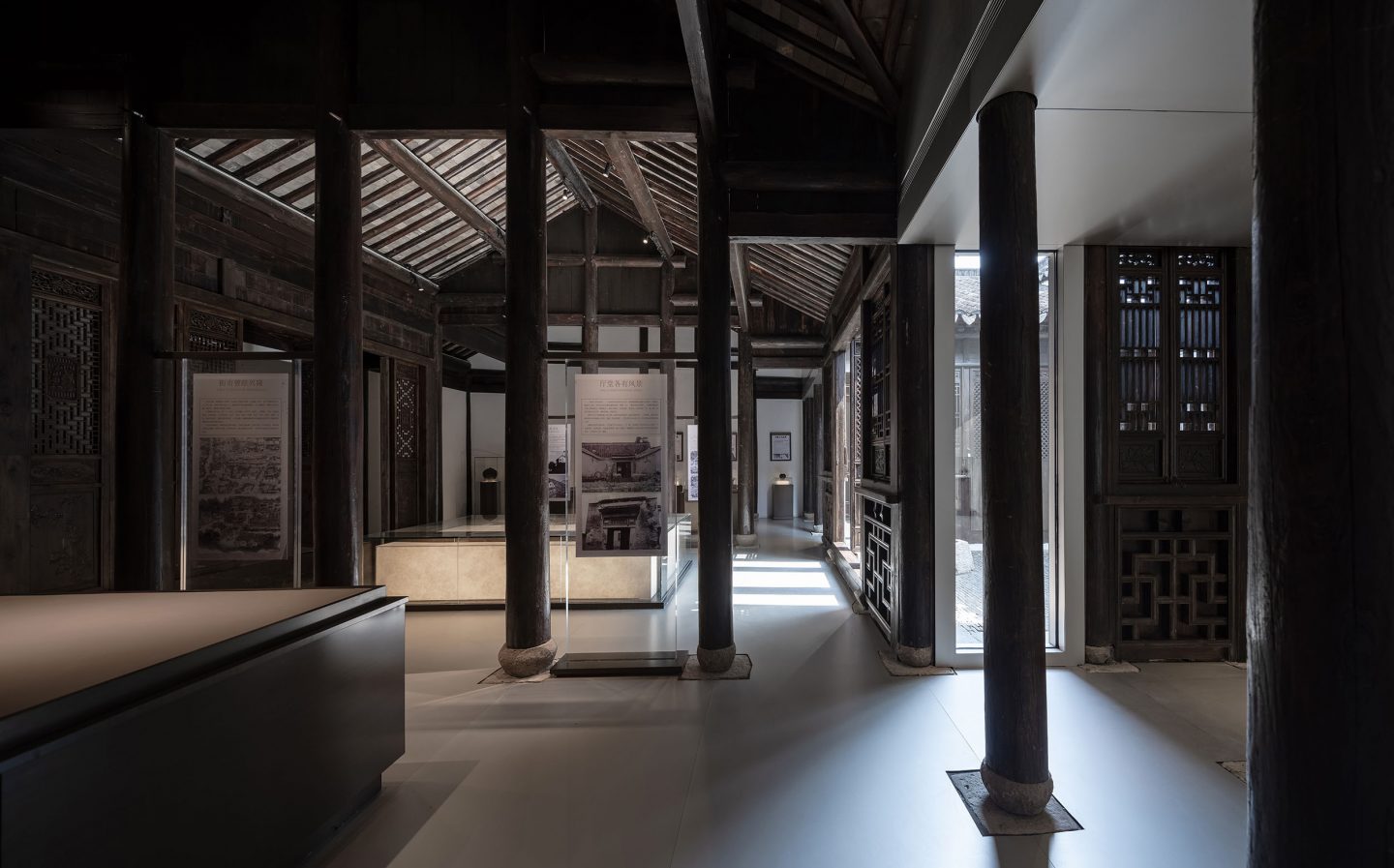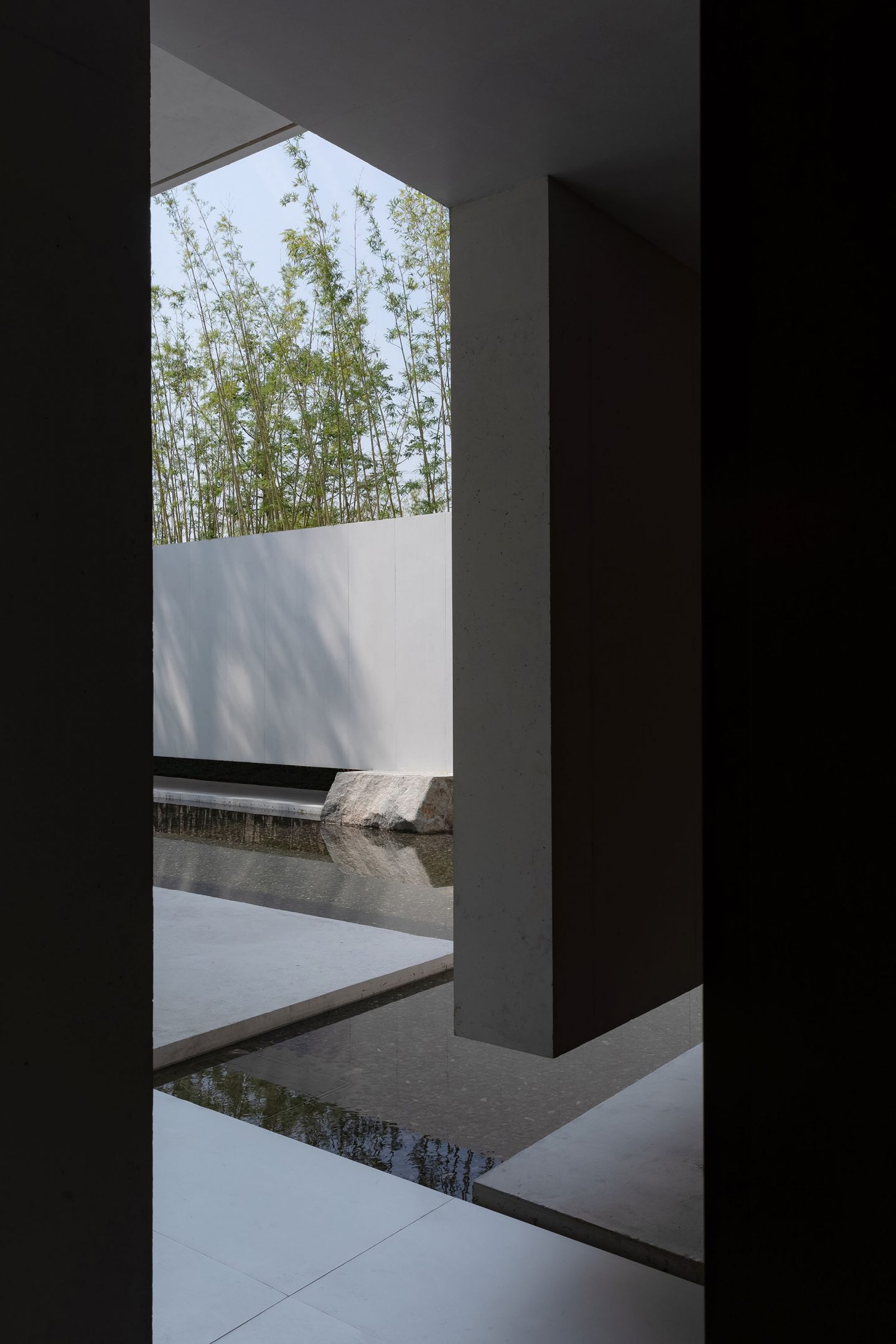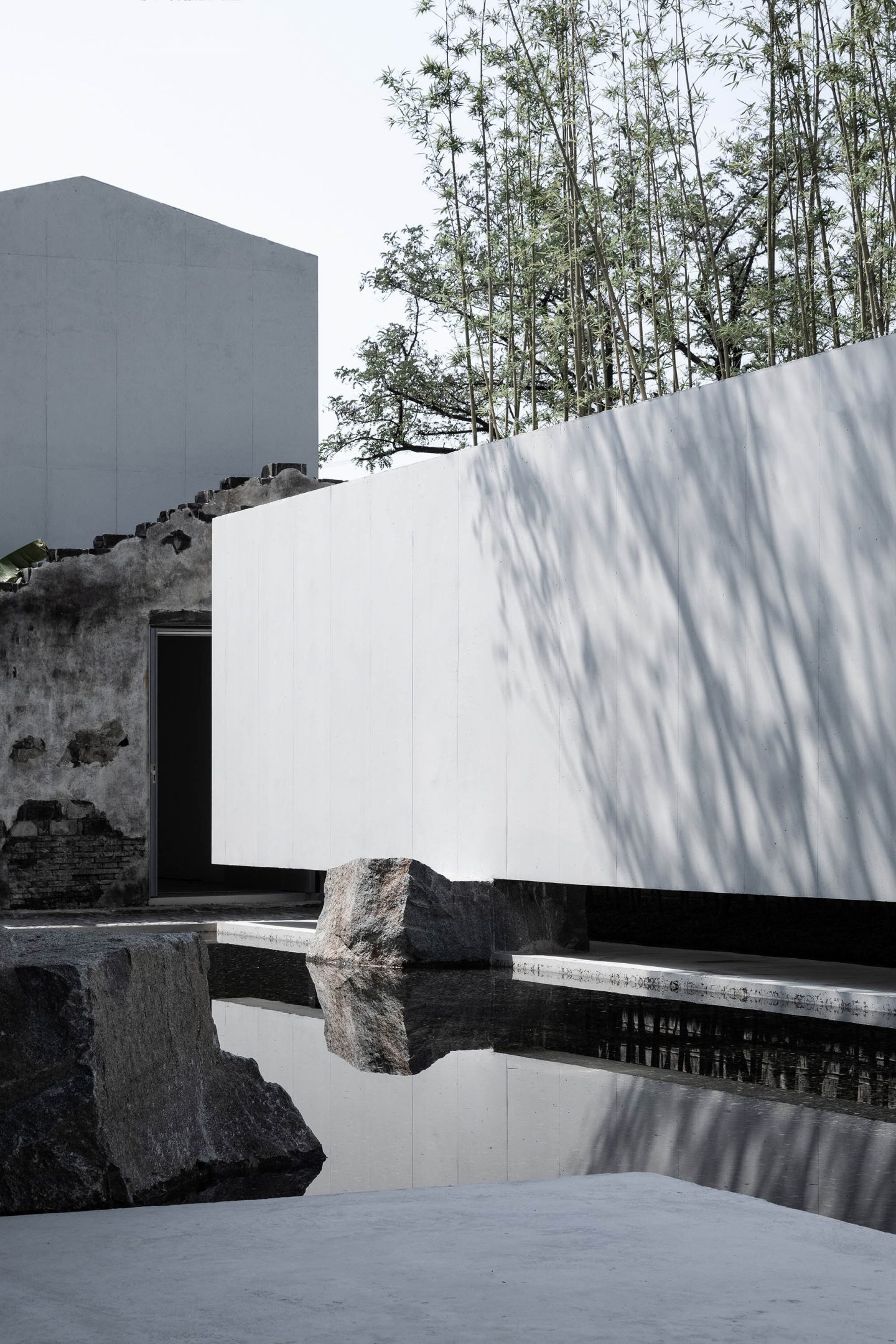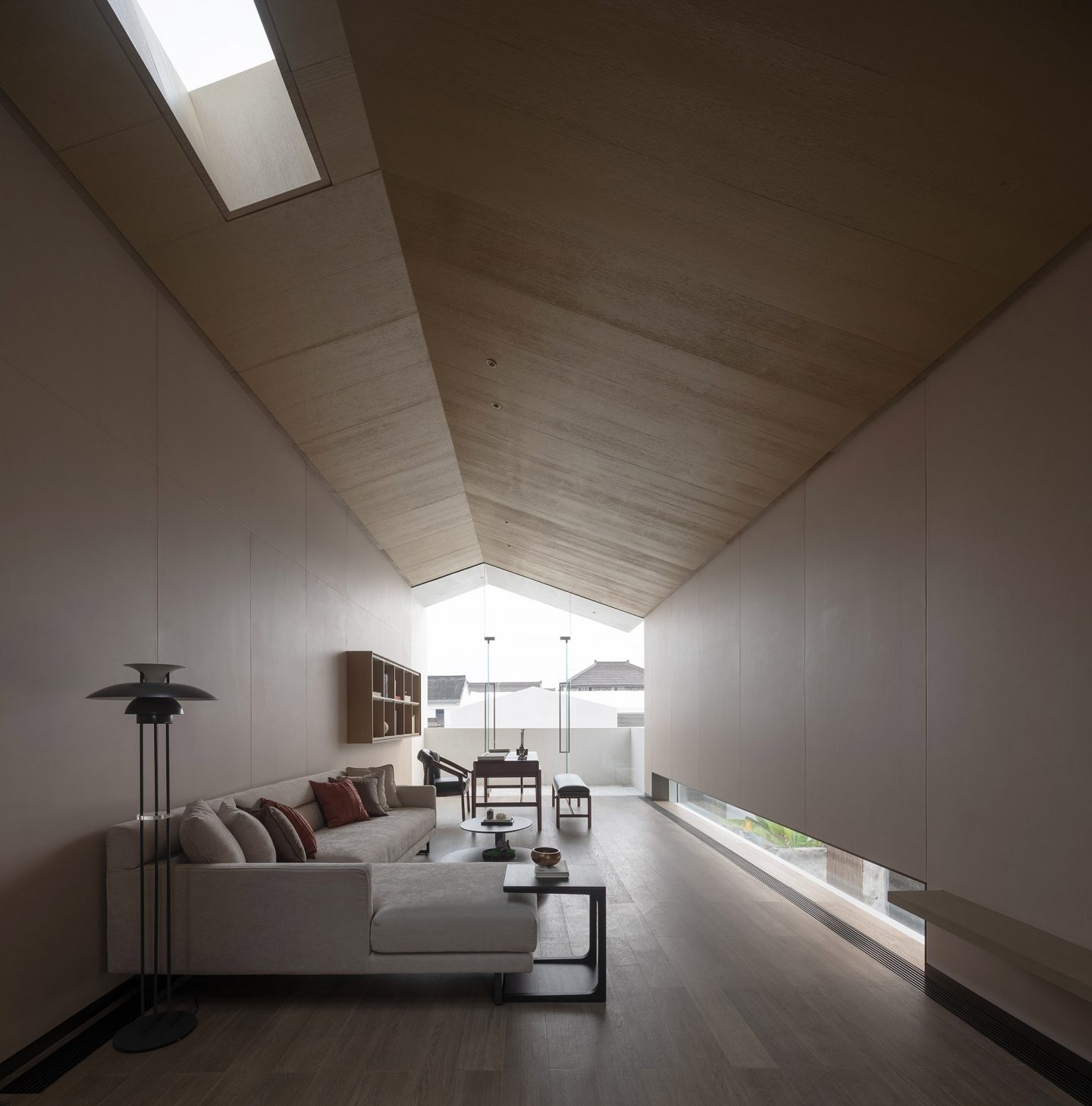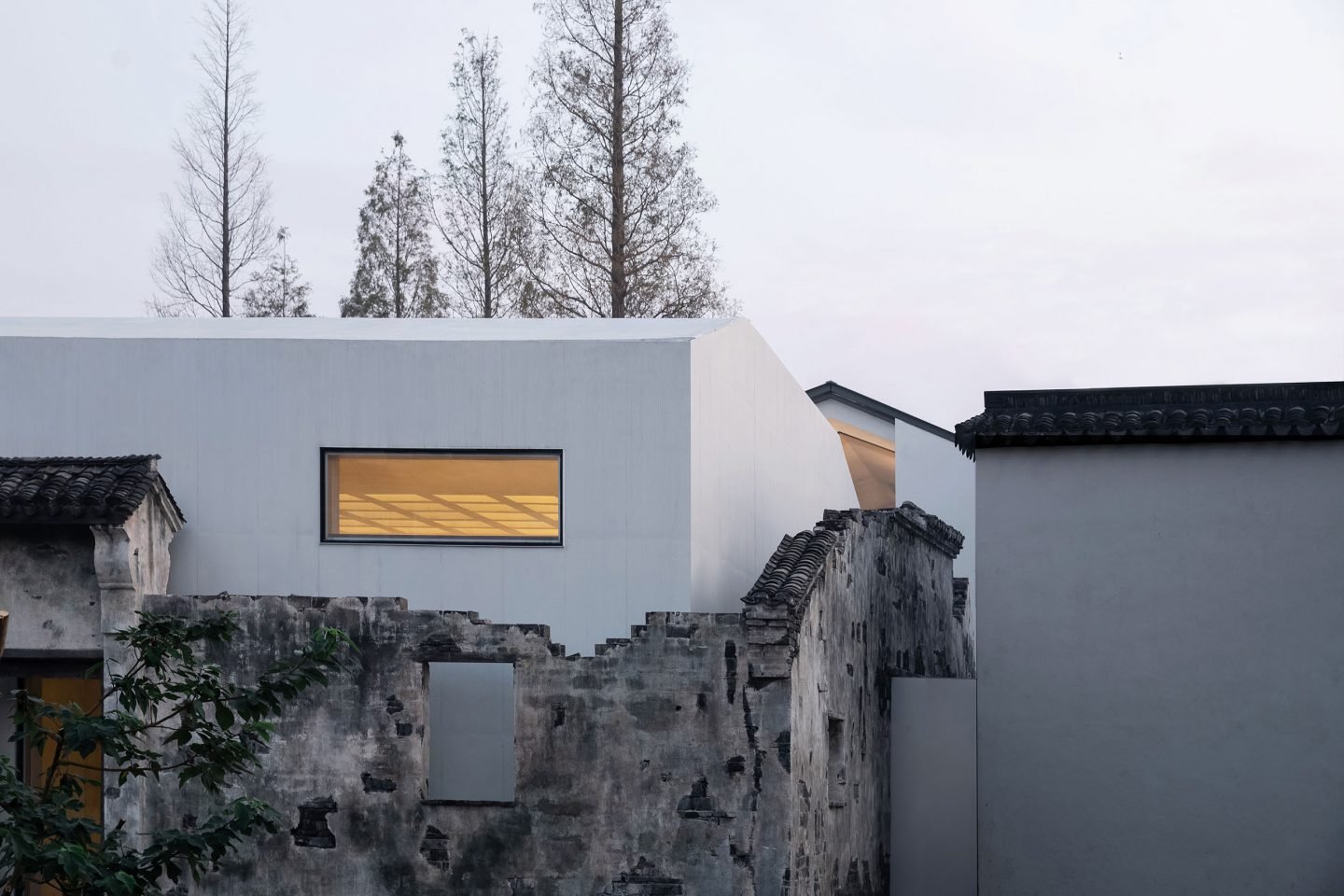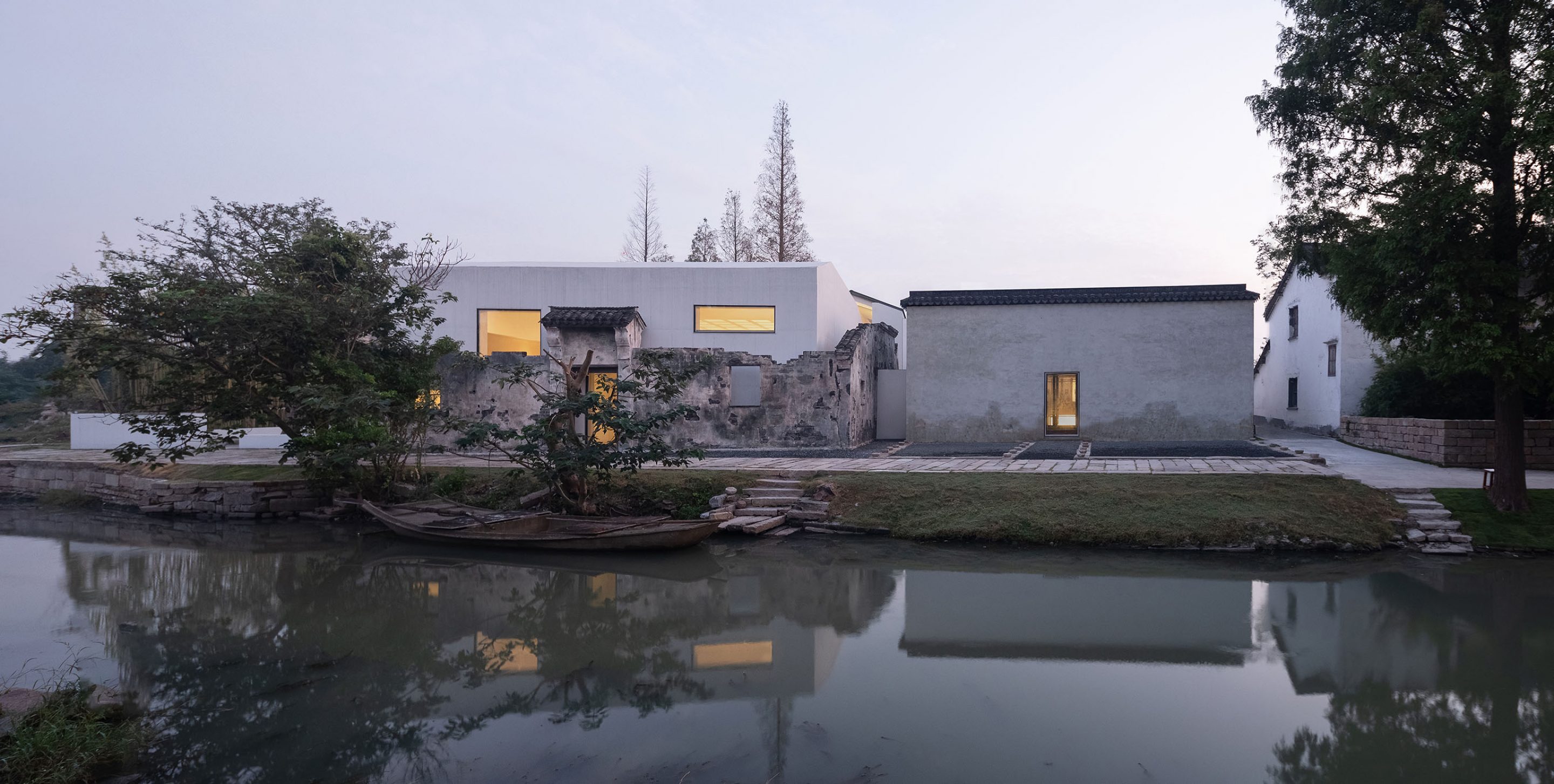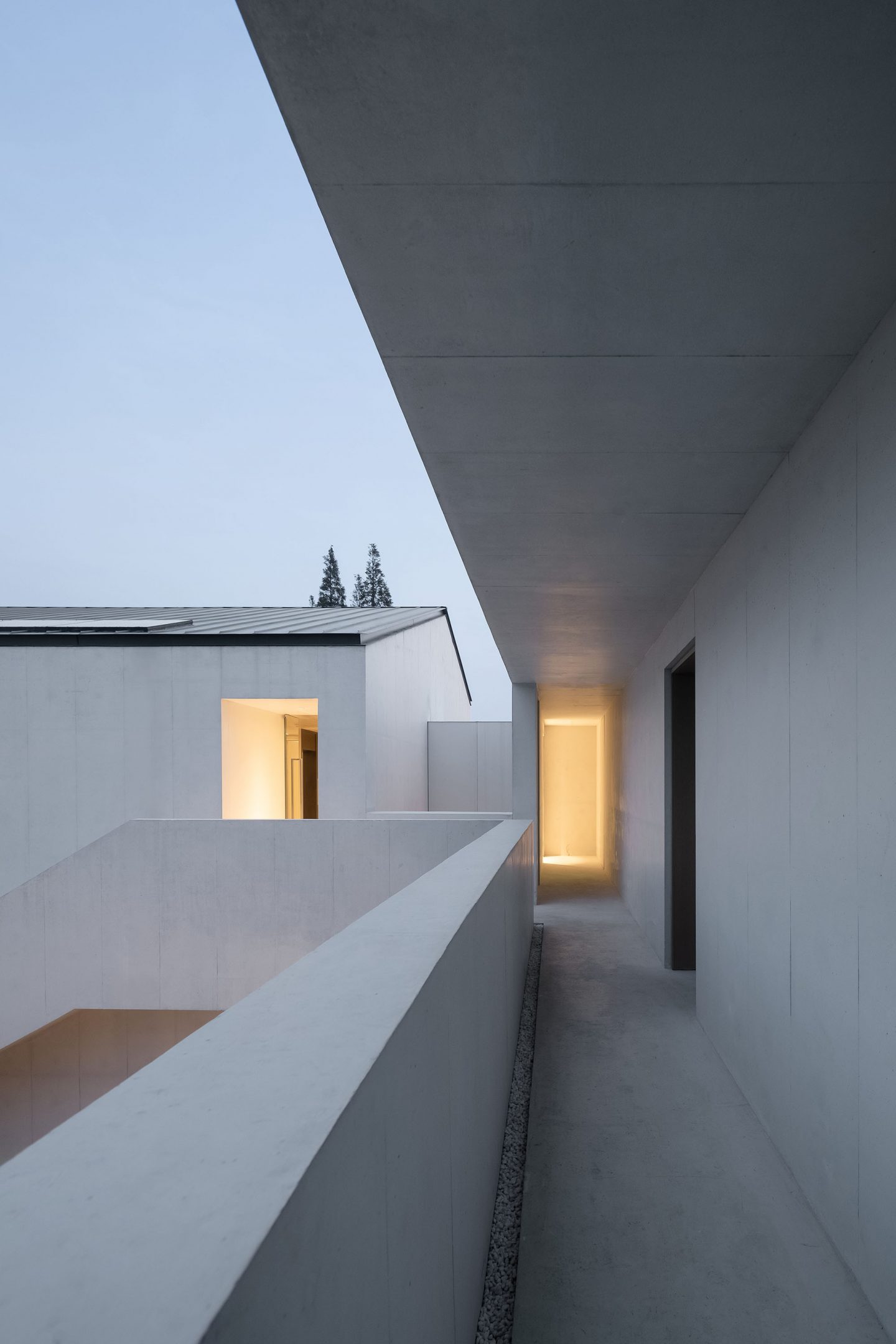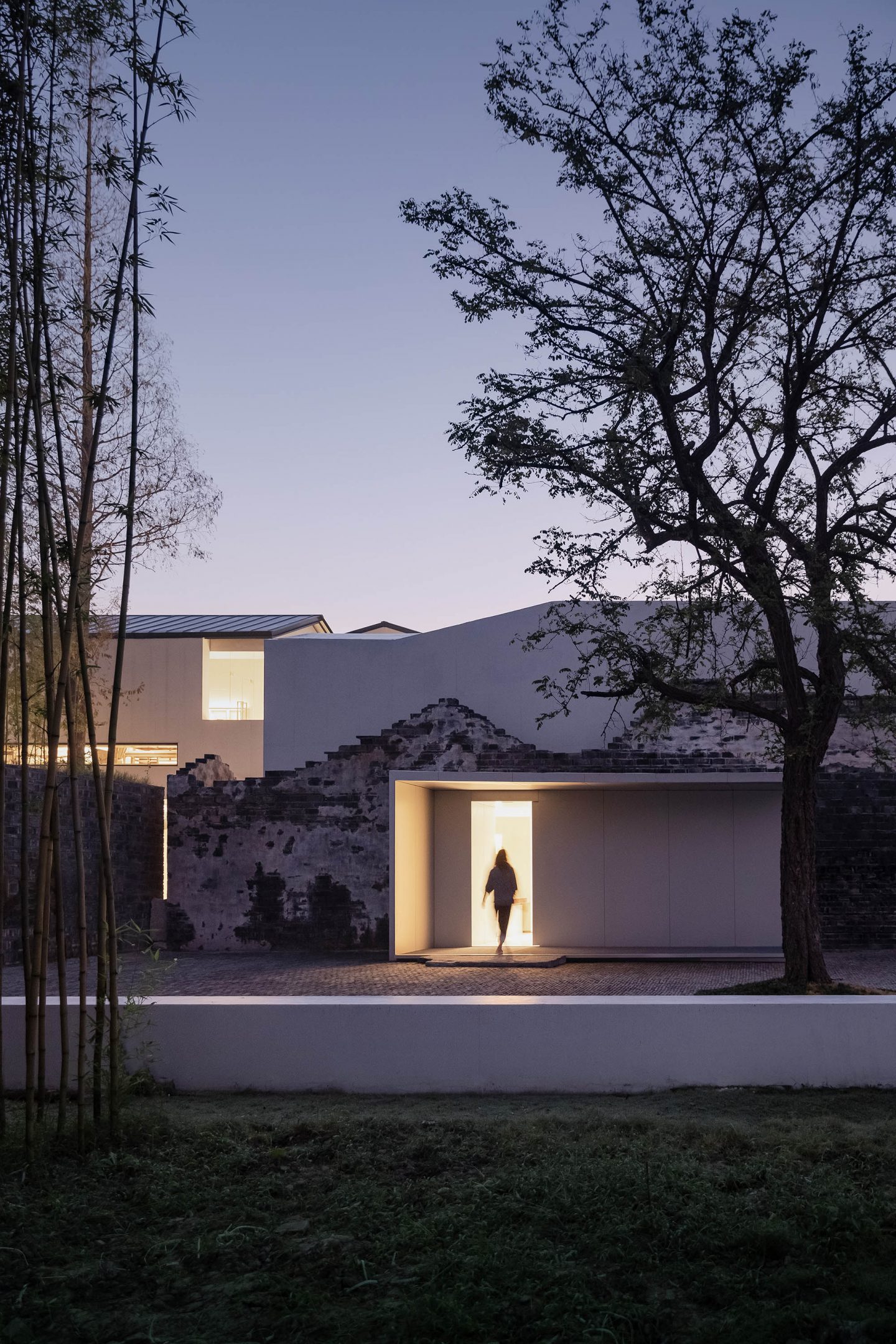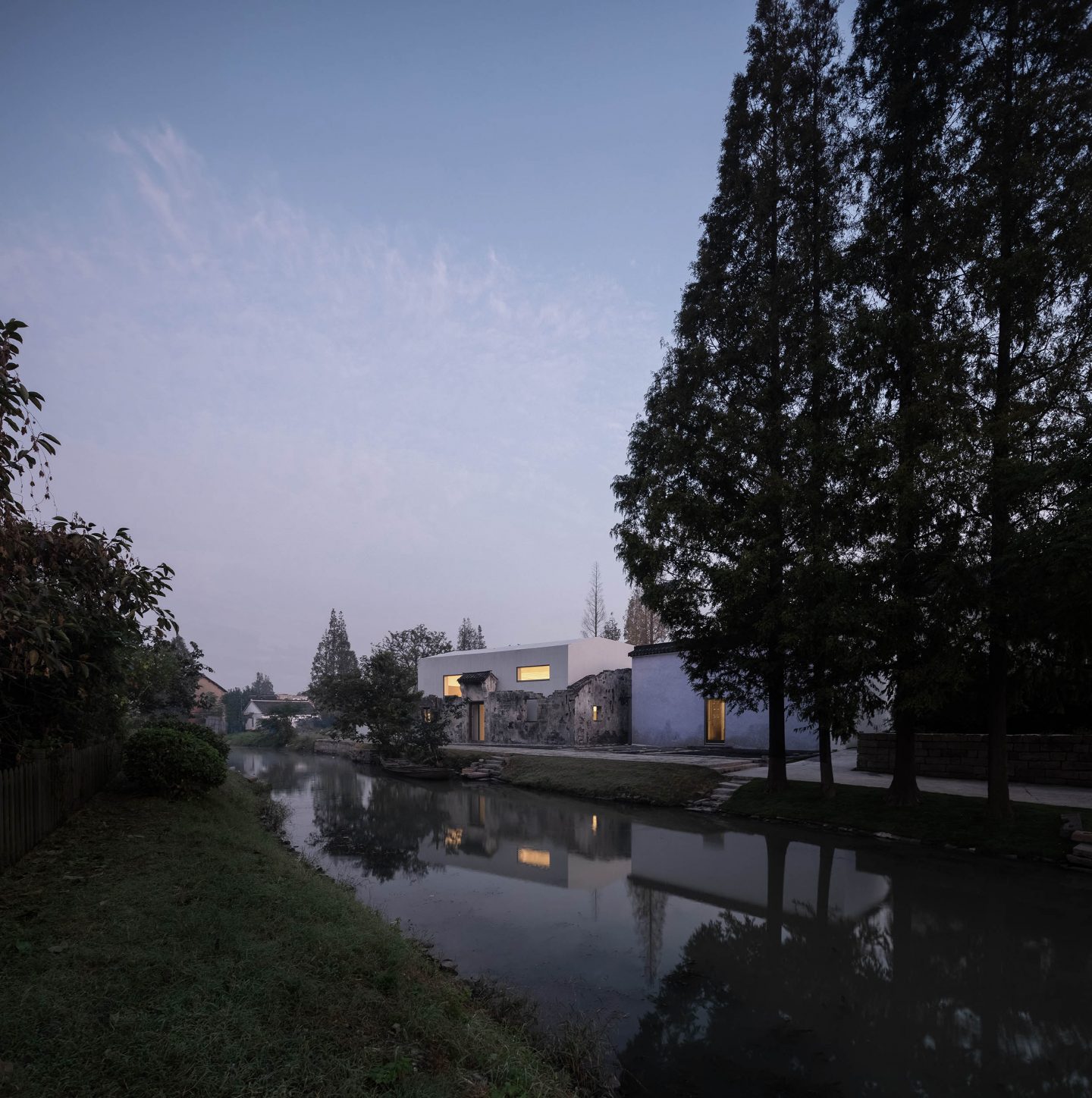 Images © Su Shengliang / Schran Images