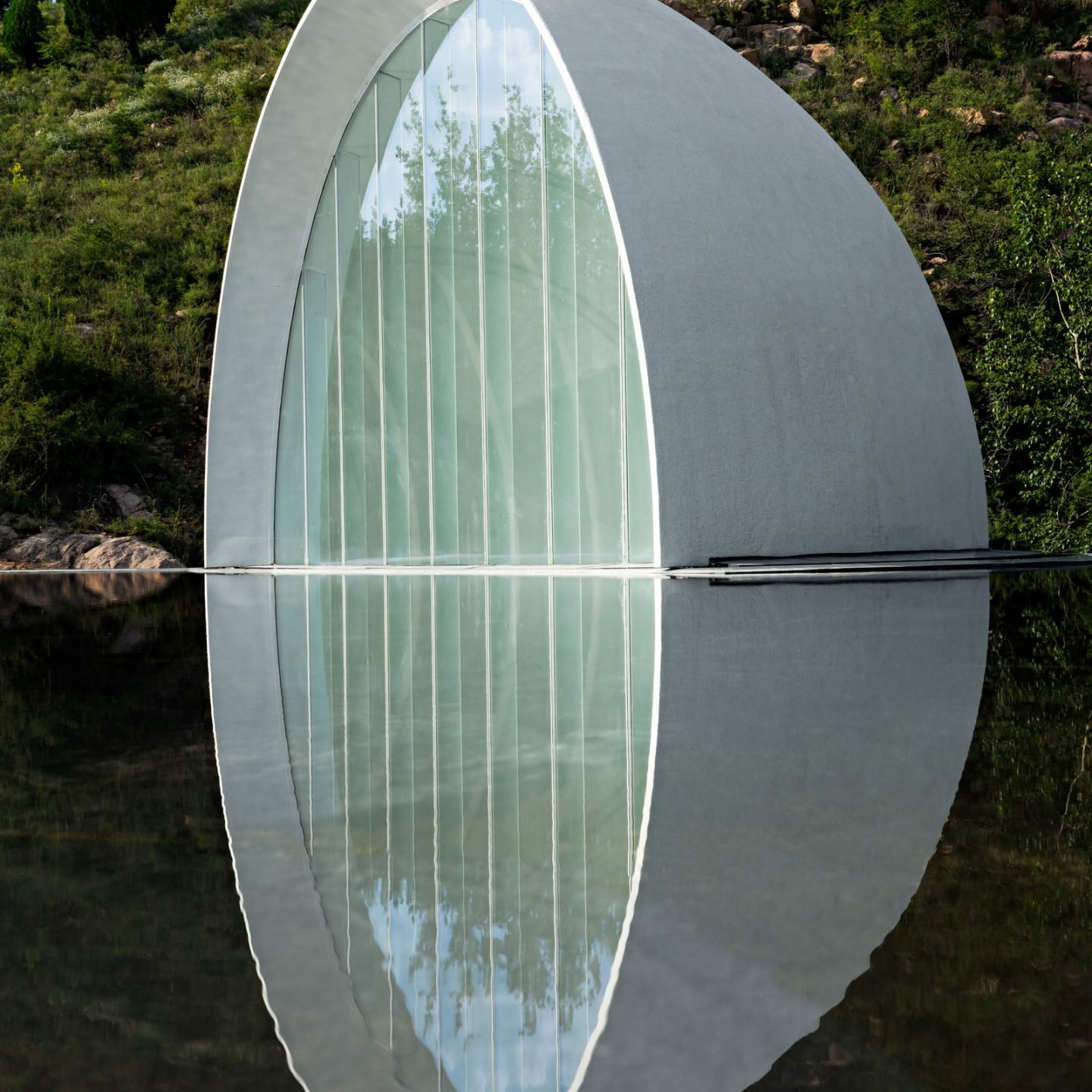 A Brilliant Half Moon Forever In Illumination: Syn Architects' Evocative Hometown Moon Chapel
In a dramatic and compelling example that weaves together nature, architecture, and spirituality, the 'Hometown Moon' by Syn Architects is a stunning ceremonial hall and chapel, with a glowing semicircular window—set against the dramatic landscape of Mount Tai in China.
The beautiful piece of architecture is intended for public use, to encourage visitors to explore the natural landscape and to unify the community of local villages nearby. The chapel area itself is an outdoor concrete building positioned underneath a large pool of water, with its roof canopy held up by structural columns illuminated at night. The moon effect occurs from a colossal semi-spherical form that cuts through the plane of the chapel roof, emerging on both sides as an ethereal, lit-up window. Inside the venue, the double-height hall will be used to host weddings. Here, the floor features a moss-covered sculptural rockscape, continuing the mountainous aesthetic of the exterior surroundings inside the complex, too. With the 'Hometown Moon', the architects have balanced simple geometric forms on a grand scale with raw materials, creating a symbolic and meditative space that encourages presence and gratitude.