Newly-opened in Antwerp, Belgium, is 'Faina': a small and moody gallery space showcasing furniture collections and design objects. Conceived by interior designer Victoria Yakusha, the color and material palette are inspired by the hues of the earth, and in particular by the Ukrainian soil of the designer's native land.
Yakusha, who is both the owner of the gallery and of her eponymous design studio, aims to usher in a new era to the global design scene with her 'live design' philosophy. "Each piece in the store is a witness to history and emanates the strong spirit of Mother Earth," she explains. "Primitive and archetypal forms, ancestral symbols, traditional craft, and natural and sustainable materials all shape the minimalist yet spirited design language of Faina." Set within a historical 500-year-old building in Antwerp, the gallery is formed from two separate monochromatic spaces that explore the depth of hues through different textures.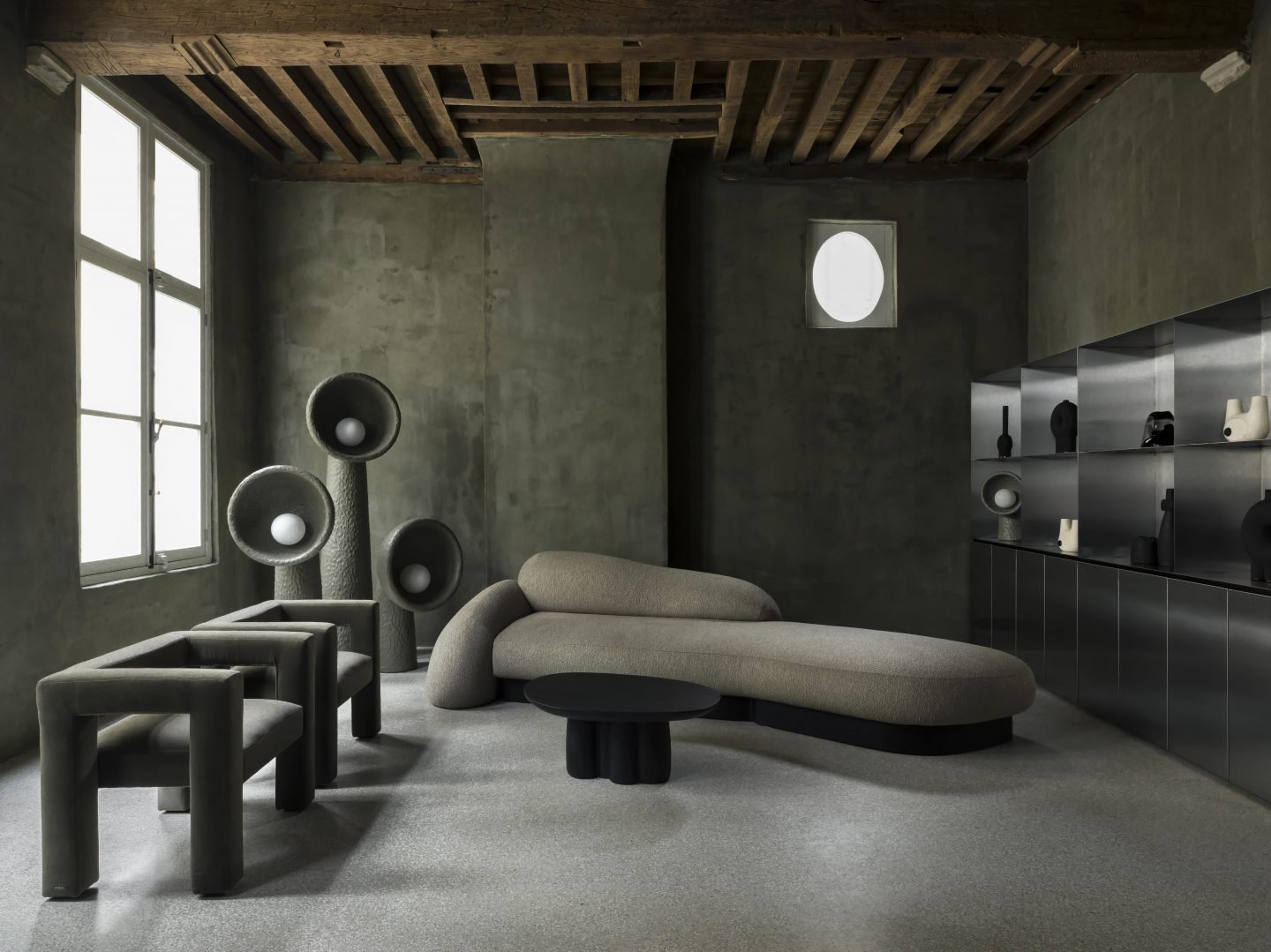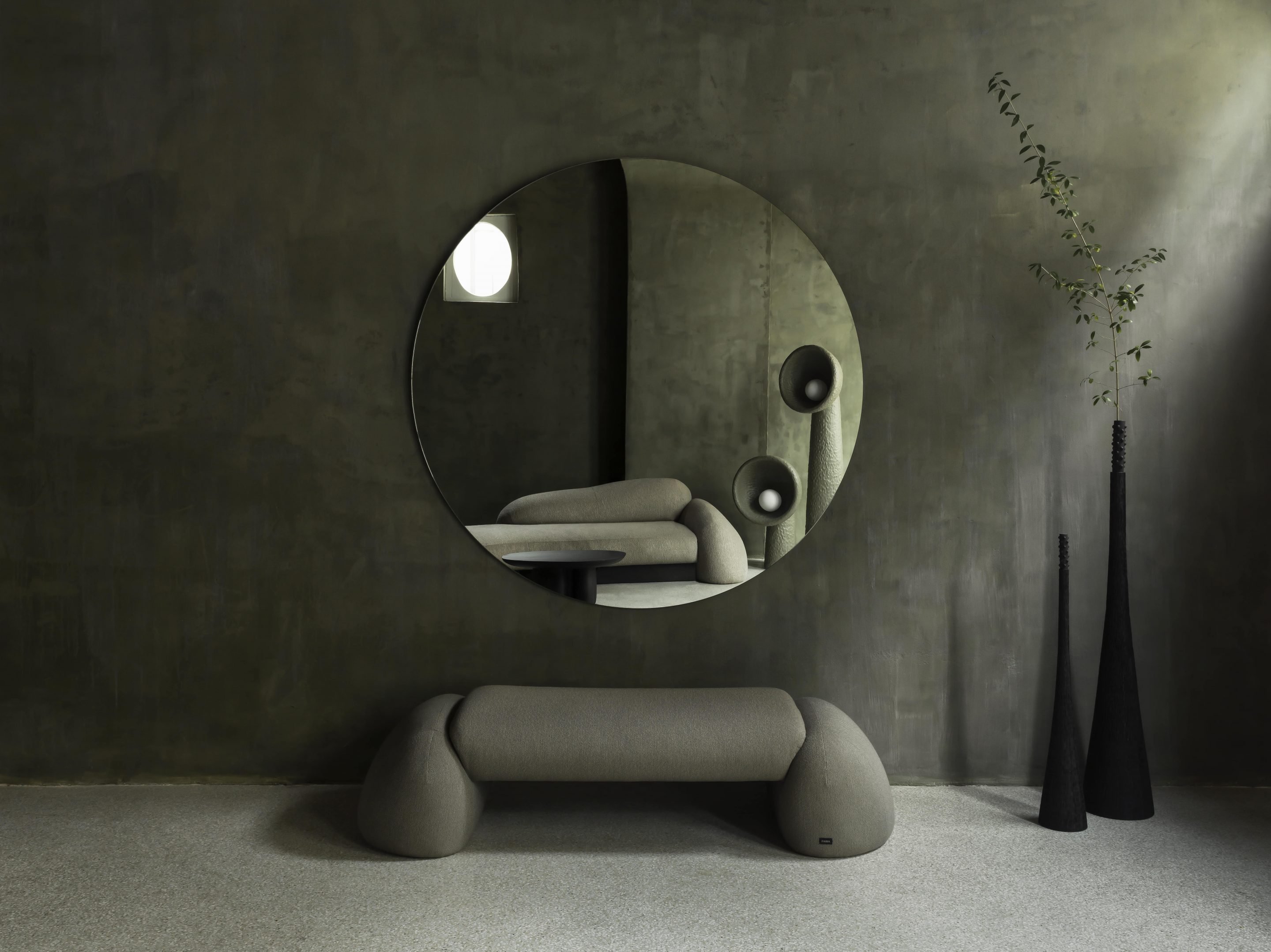 The first room features calm shades of mossy green, "the color of Mother Earth and life", Yakusha adds, with terrazzo floors, beautiful geometric furniture items, and a sleek stainless-steel cabinet displaying Faina's ceramic ornaments. "Each piece is a looking glass into tradition, cultural heritage, and ancestral knowledge taking shape in modern collectible design." Moving through to the second space, the deep black hues of clay and wood line the walls, in a nod to the rich, black soil of Ukraine. Here, the furniture on show is dark too—with items including a black variation of Faina's hole-punctured Ztista table and a charcoal-gray model of the bulbous Domna chair.