Responding to the current international border closures, Australian architect and designer Daniel Boddam has designed an interactive virtual showroom in the form of a Parisian apartment. A peaceful and minimal environment, the 'Paris Apartment' is an inventive solution to showcase his latest furniture pieces.
The Sydney-based creative is known for his holistic approach to progressive and enduring design, and for his philosophy of simplicity. Having founded his own namesake studio in 2013, Boddam has since built a remarkable portfolio, specializing in both residential architecture as well as in furniture design. For his latest project, he used CGI technology to create an interactive virtual showcase that could facilitate the shopping experience during the COVID-19 pandemic. With 3D visualizations by Avo Studios, the virtual space is a testament to the power of creativity when under constraints. The project is inspired by French artist Matisse's proclamation, "I will make my own pool," when faced with travel restrictions due to ill health. "The Paris apartment takes on a similar ambition of creating an environment that fosters connection and travel through creativity," explains the designer.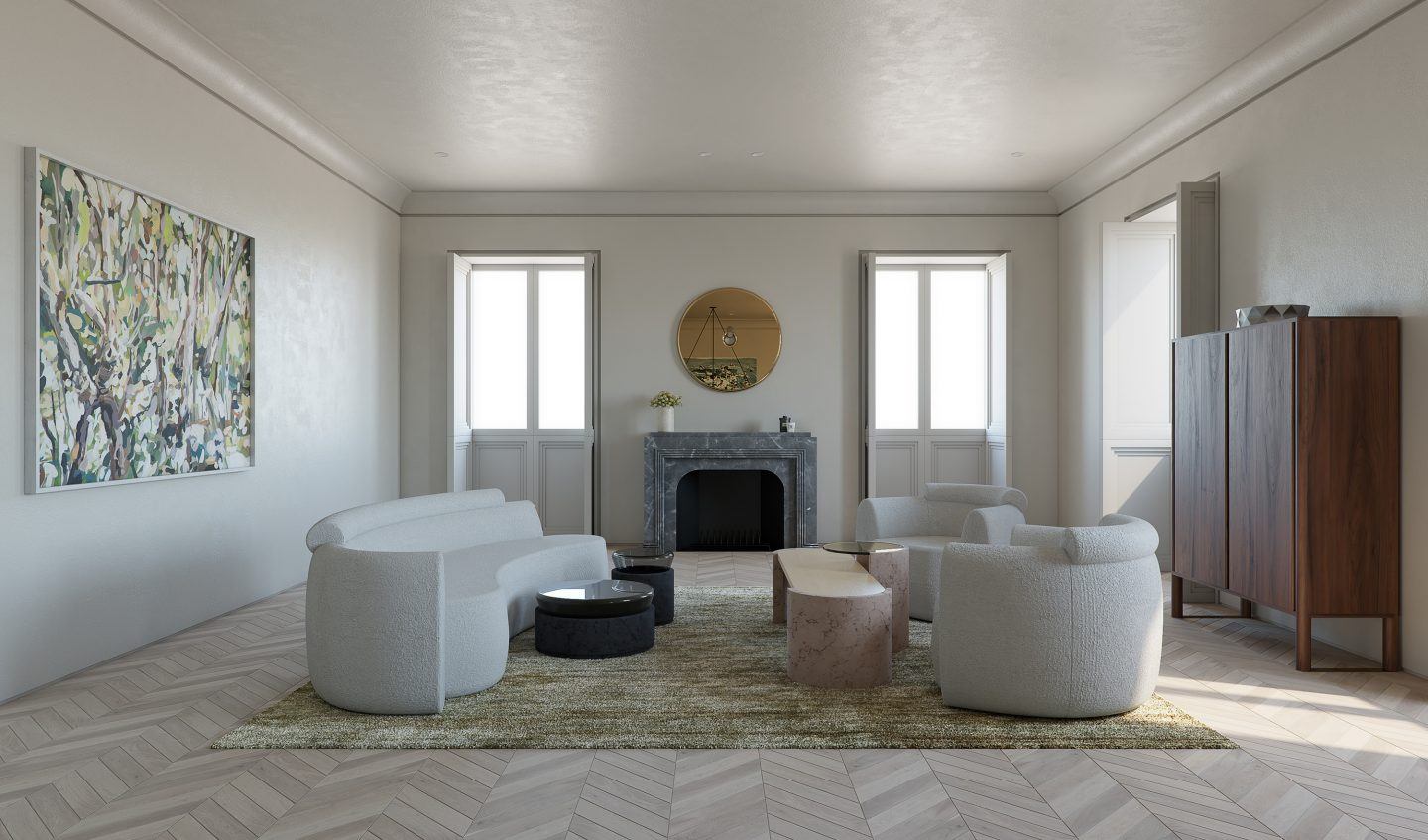 The 183 square meter interactive apartment is imagined in the minimalist Haussman style and captures the Parisian spirit much loved by the designer. "Travel has been an important part of my life since childhood, and Paris holds a particularly special place in my heart," adds Boddam. Merging European and Australian sensitivities through beautifully classic architecture and furniture design, the project comprises an entrance hall, living room, kitchen, bedroom, ensuite, study, and powder room. Celebrating serenity and simplicity, the apartment is characterized by material restraint and an abundance of natural light. This reductionist approach allows the featured furniture to take center stage: the 'Geo' collection of tables, the 'Wave Sofa' and 'Chair', and the 'Coast' collection of seating and lighting.