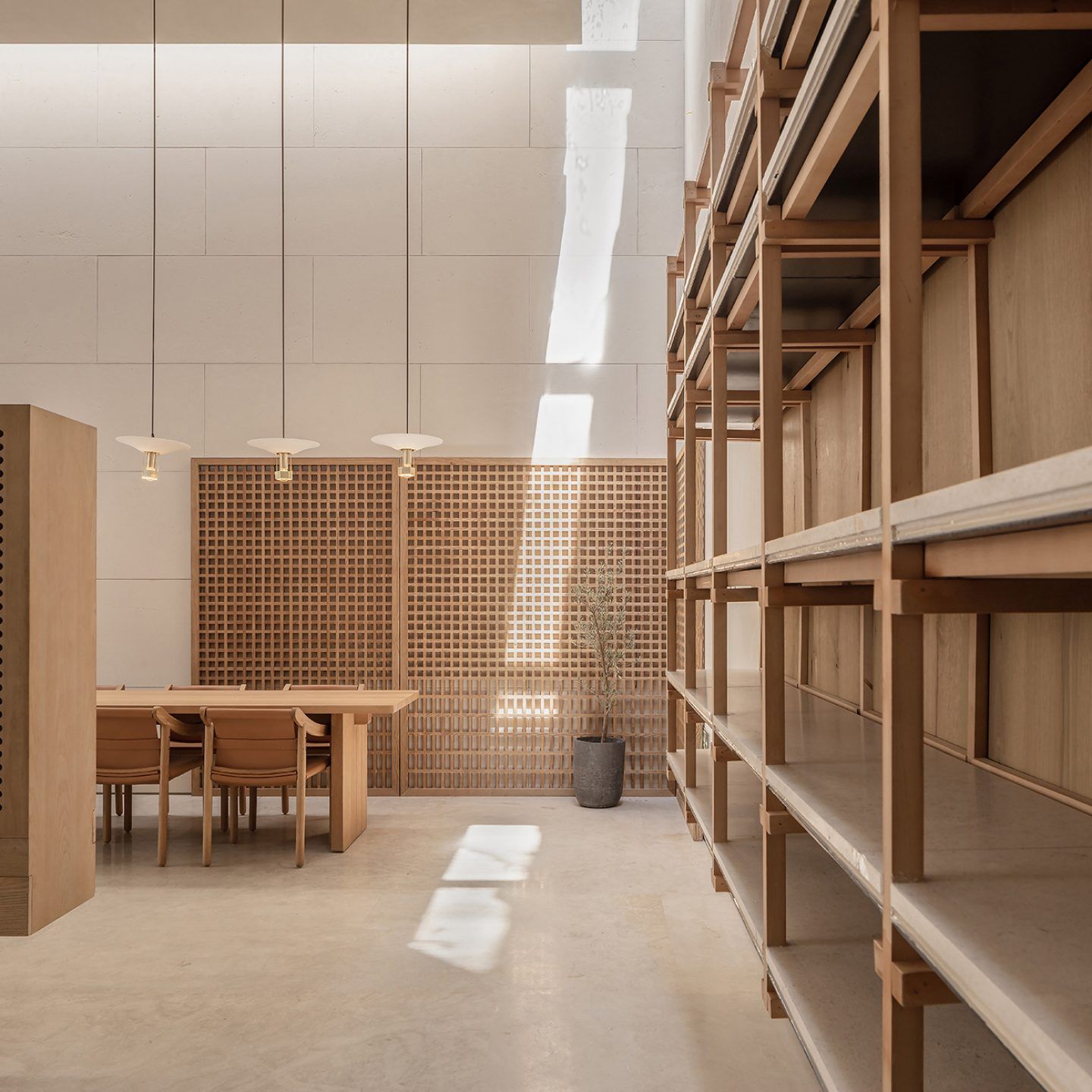 Tranquil Spaces Characterize Waterfrom Design's Teahouse In Xiamen, China
Shanghai and Taipei architecture studio Waterfrom Design has designed a tranquil teahouse partially concealed below ground floor in the bustling city of Xiamen, China. A place to enjoy the simple pleasure of tea, the multipurpose building strikes for its simplicity and minimal contemporary design.
The two-story teahouse takes the form of a simple glass pavilion partly underground, and is surrounded by a man-made lake. The building is multipurpose; currently, it is destined for the preparation and serving of tea, while also functioning as a sales office; but it is expected to serve as a community centre in the near future. The entrance space above ground features a reception desk and an area for tea ceremonies. Here, a long table with a cavity allows water to flow across it, before gently cascading into the lake outside. A reminder of old rivers, the stream instills a quietness in the room, adding to the general sense of peacefulness of the space and enhancing the customer's shopping experience. A staircase connects the reception hall to a spacious basement, an intuitive space composed of different zones for different activities—a dining area with a serving counter and tables, a lounge space with bookshelves for reading, a seating area for lectures, and an exhibition space. The expansive atrium circles around an old tree, which stands in the centre of an outdoor courtyard and stretches out to the sky. The tree functions as a symbol of community and recalls the old habit of gathering under it for conversations and exchanges for Xiamen villagers. The vast room on the lower ground is meant to be a stress-free space, a retreat from reality and the bustle of the city on the ground. Here, schedules are left behind, time slowed down, and visitors reconnected to the rhythms of life.
Tea is not only an important tradition but the very essence of old Xiamen culture; drinking it is considered a gesture of soothing your mind and freeing your spirit. To achieve this sense of liberation and reflect the narrative of the teahouse, the interior embraces a simple design language, devoid of excessive decorations, impeccably demonstrating that less is more. Warm natural elements including copper, fir wood, stone, and rattan, are incorporated throughout the spaces, together creating a distinctive tranquil ambience. Glass windows bring abundant natural light into the minimal interior, complementing the soft spatial atmosphere. The result is an intimate space for tea-lovers and villagers to enjoy—a space for dialogues, for people to come together and build relationships around the pleasure of tea.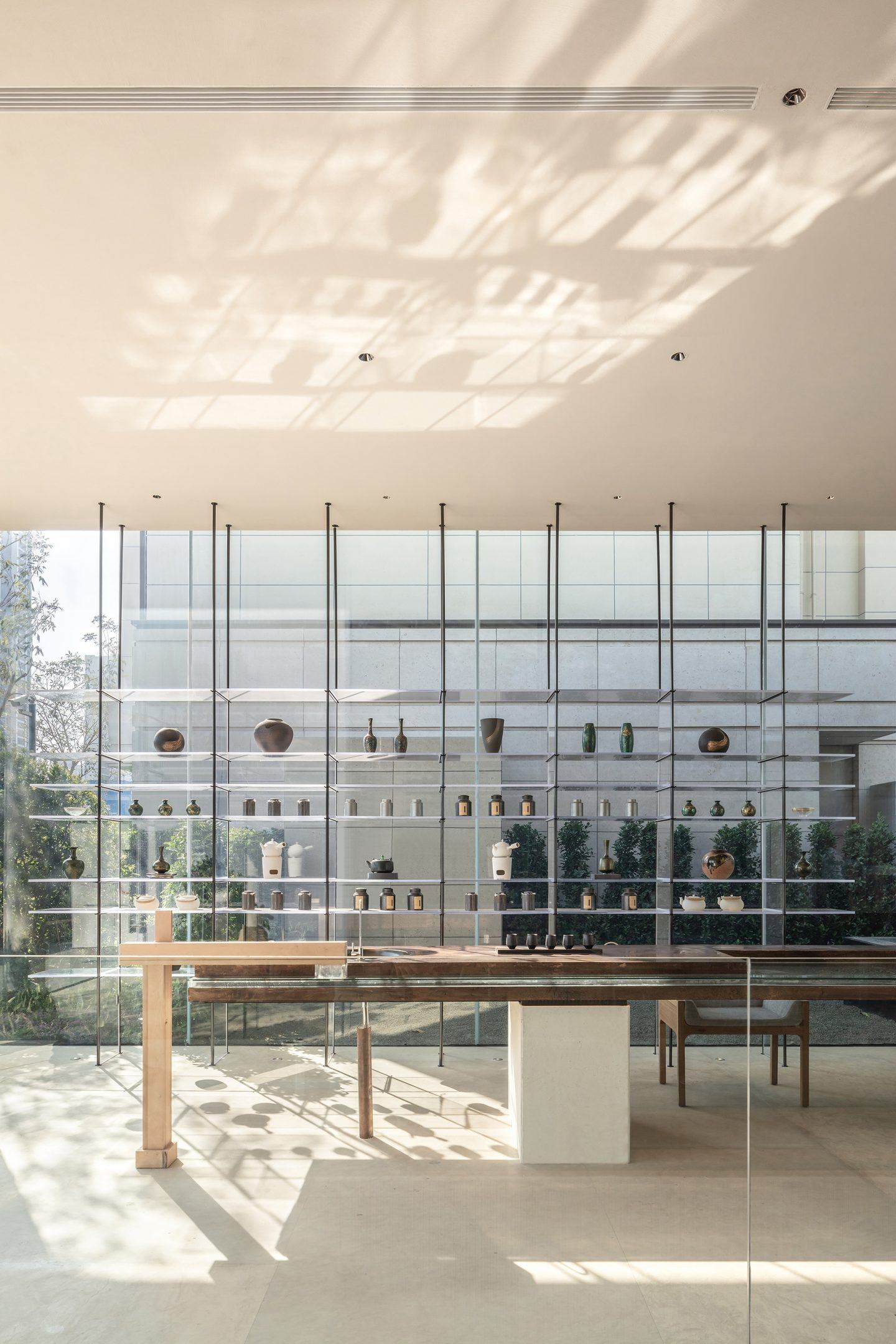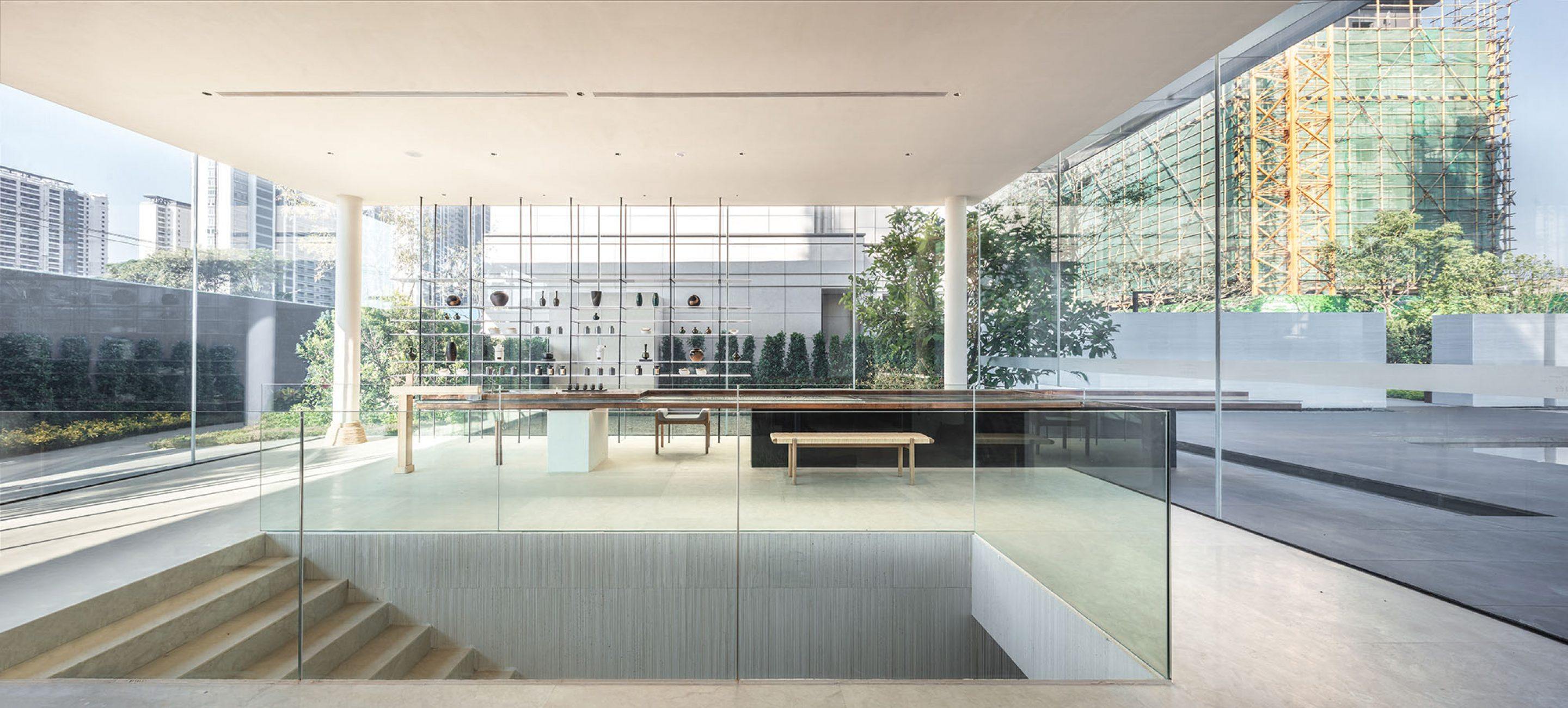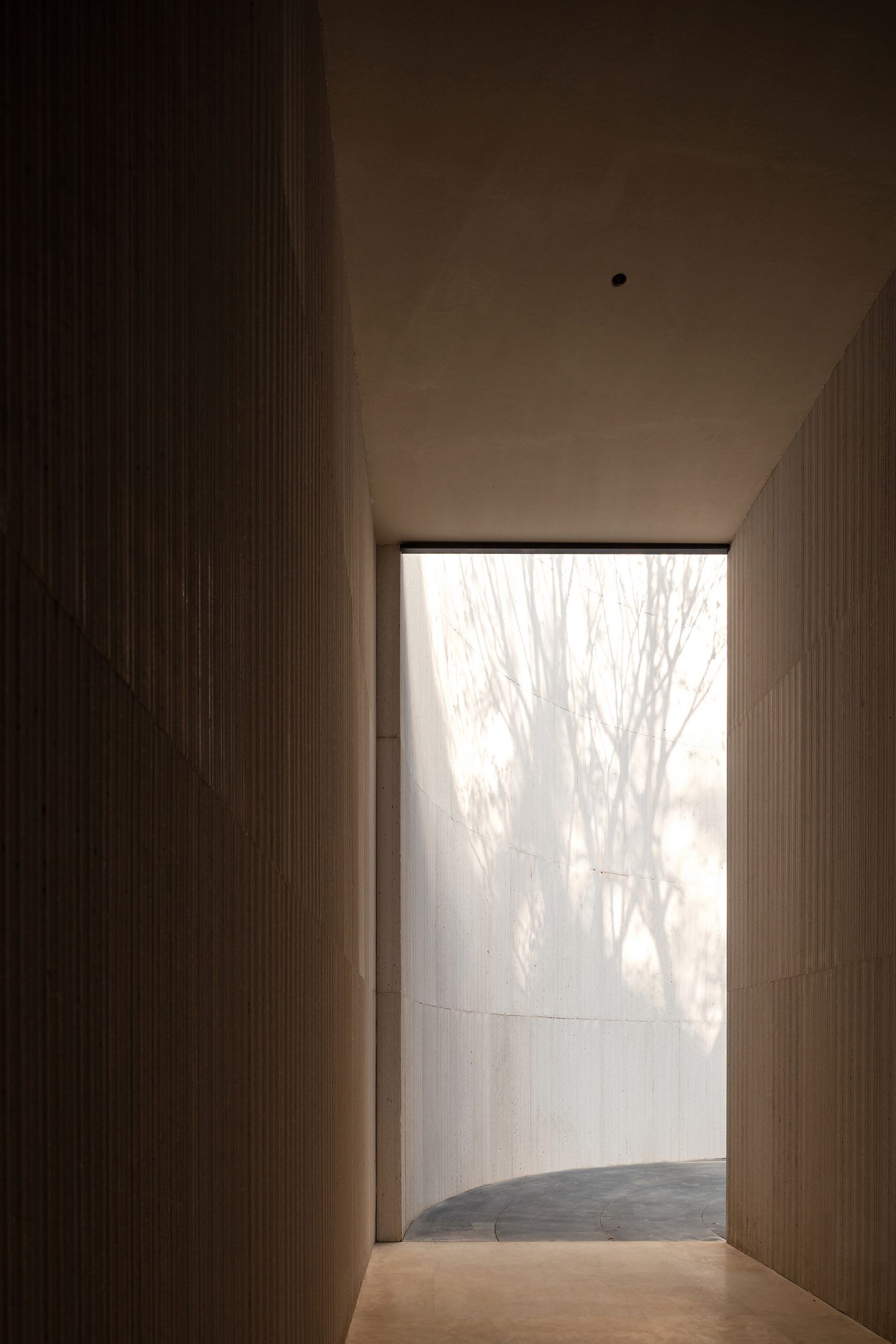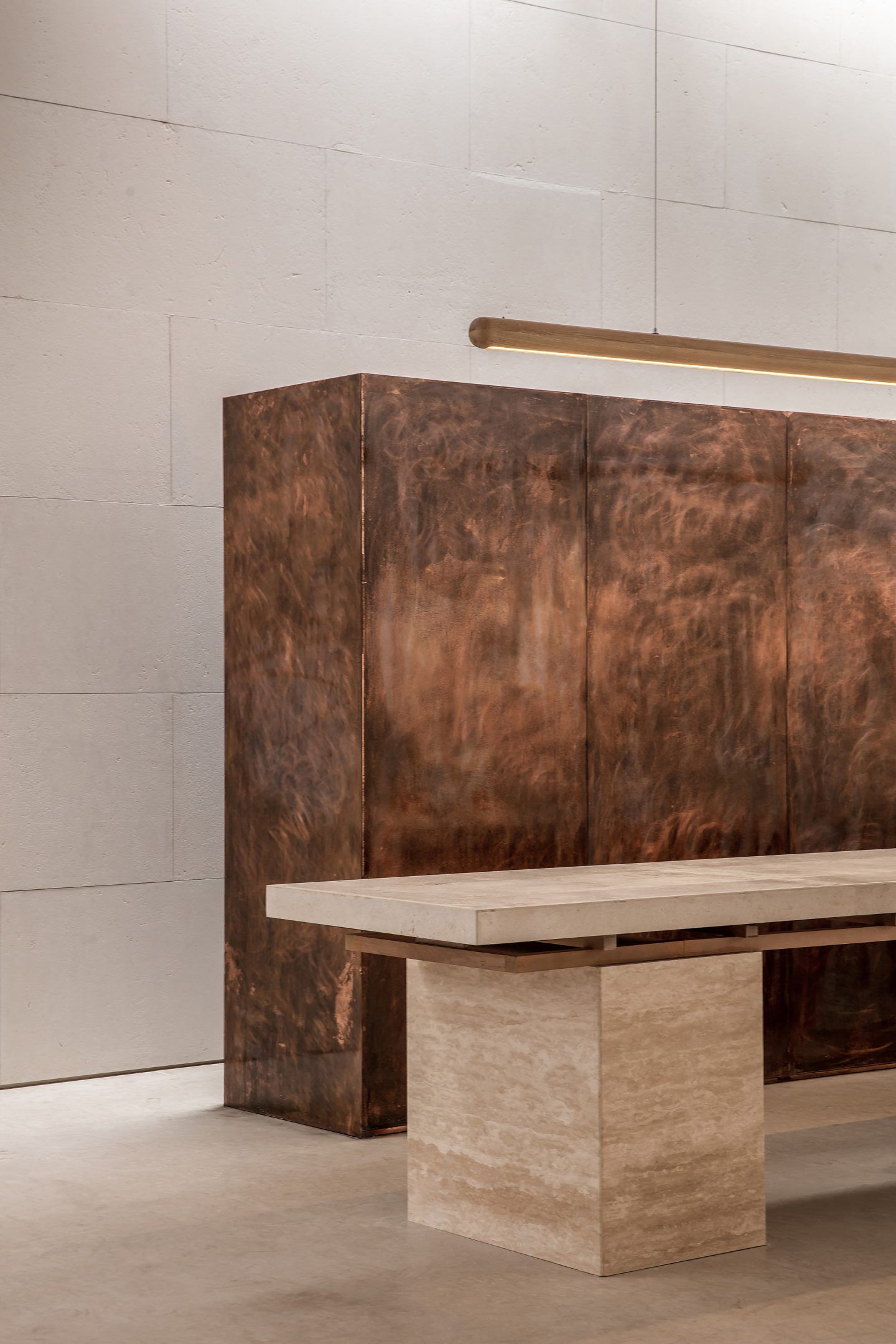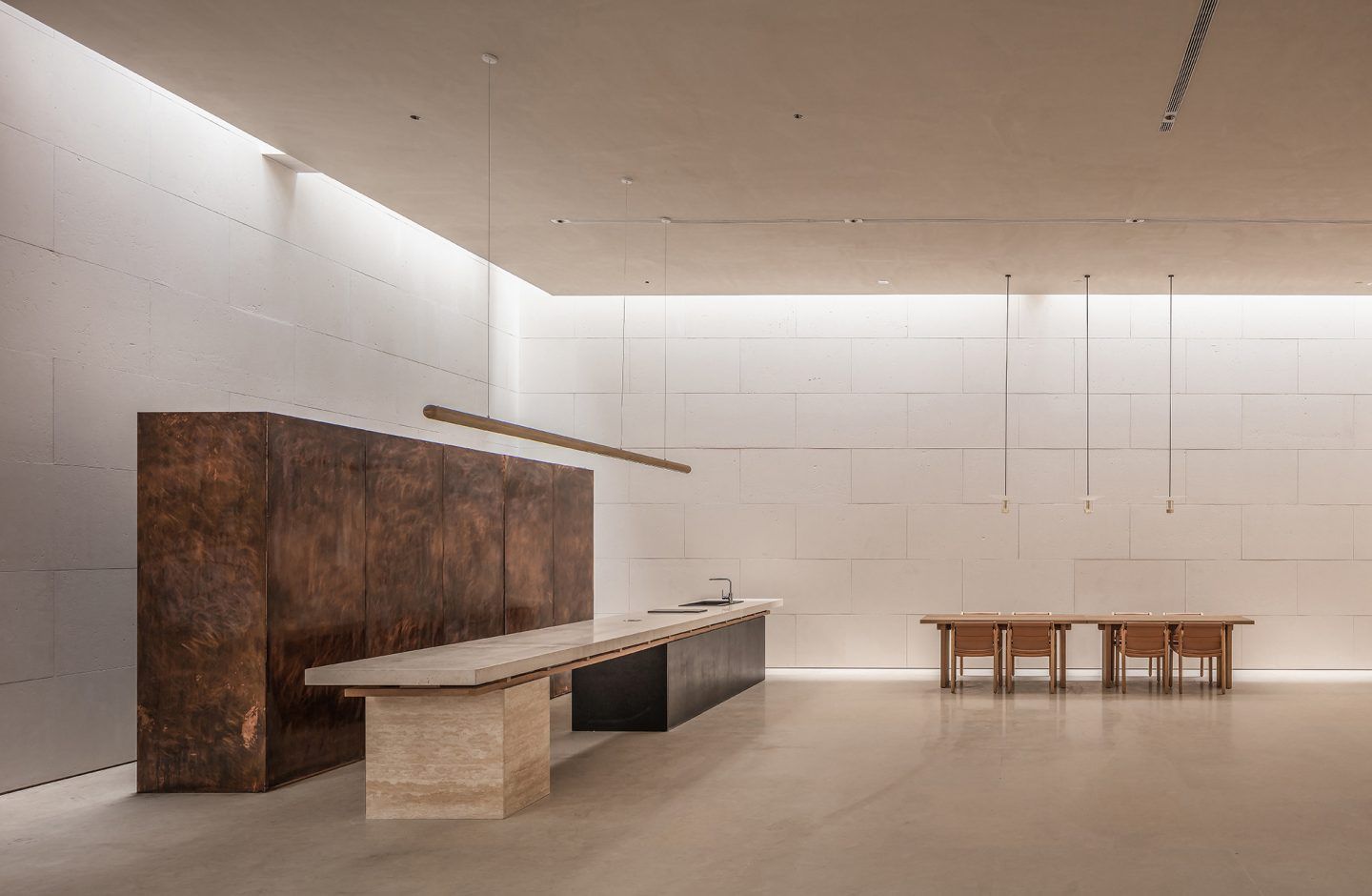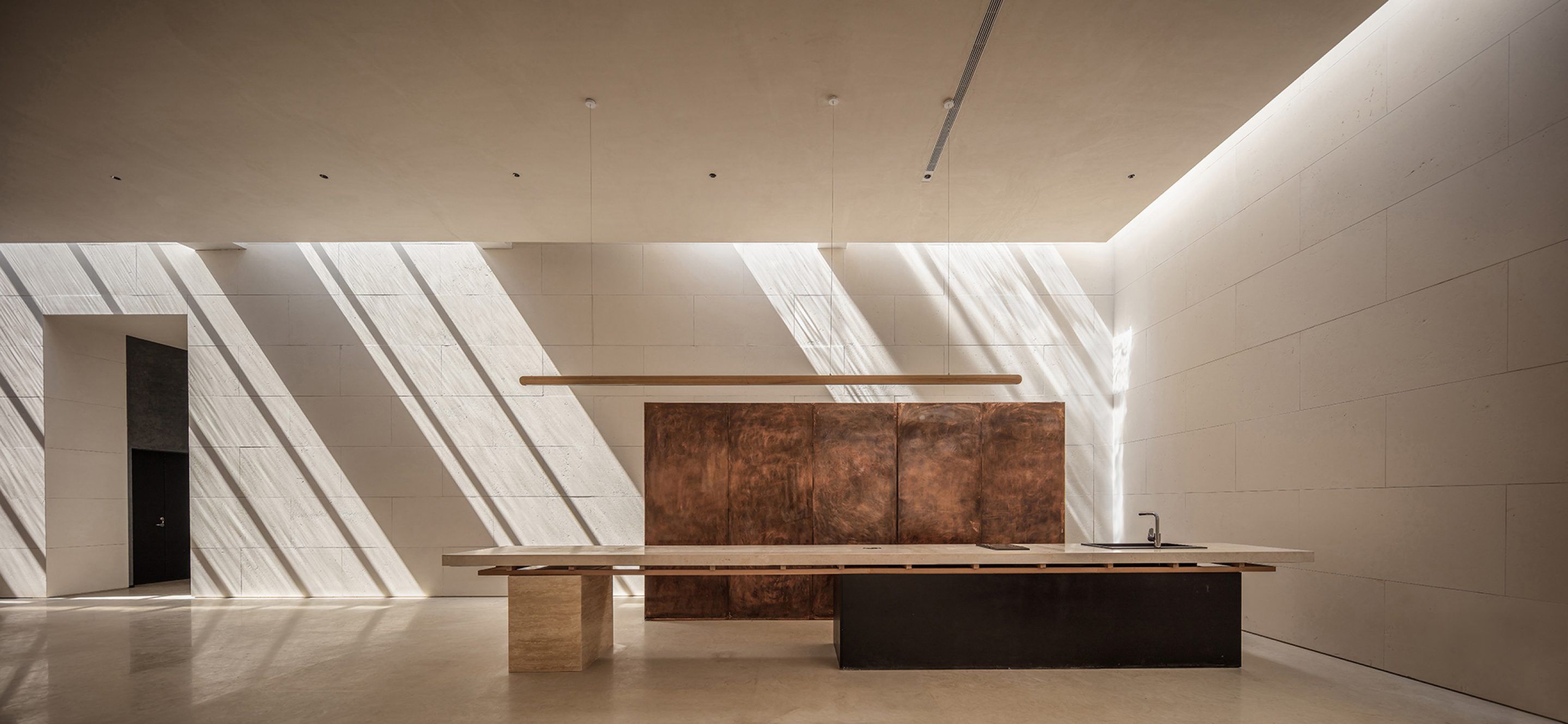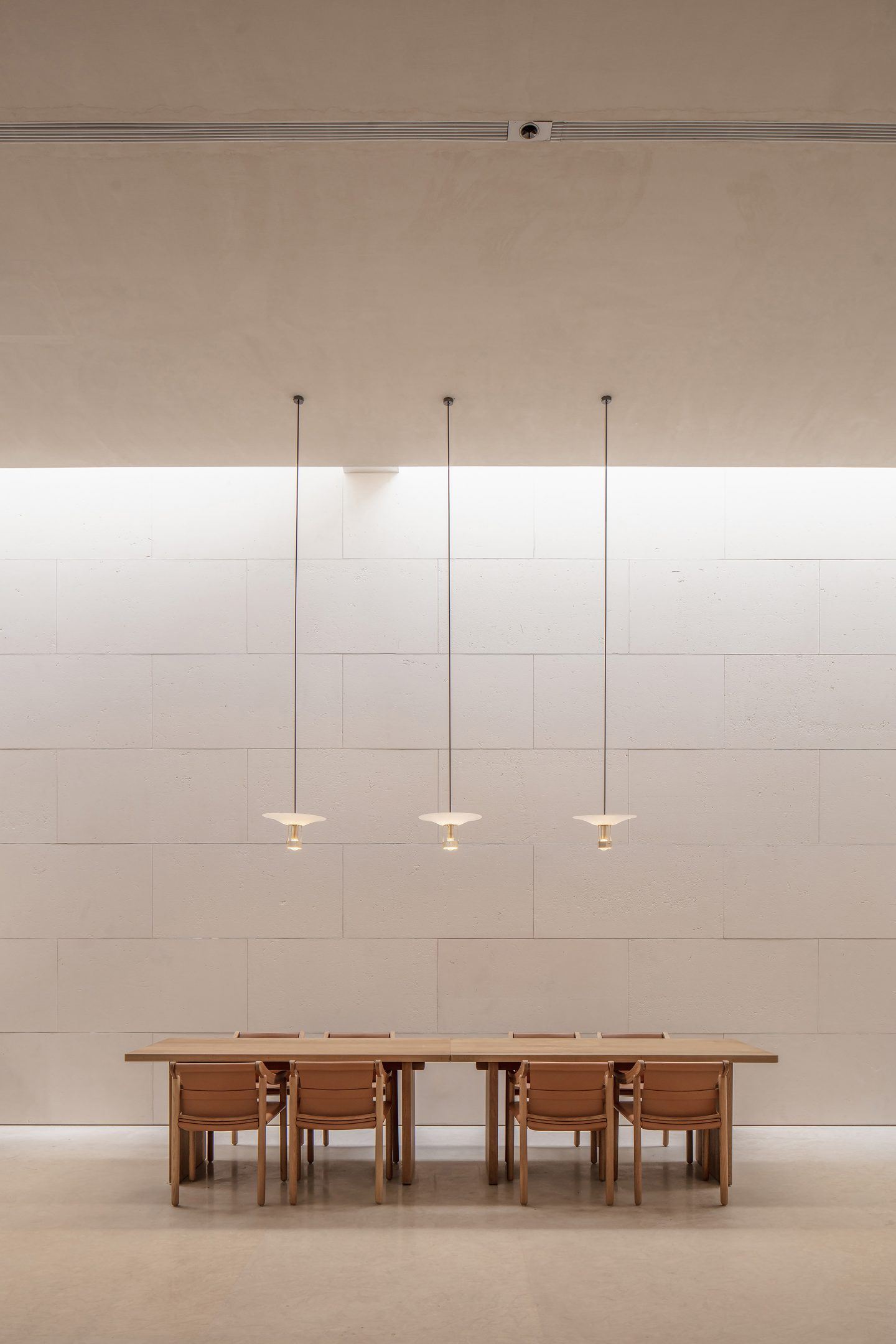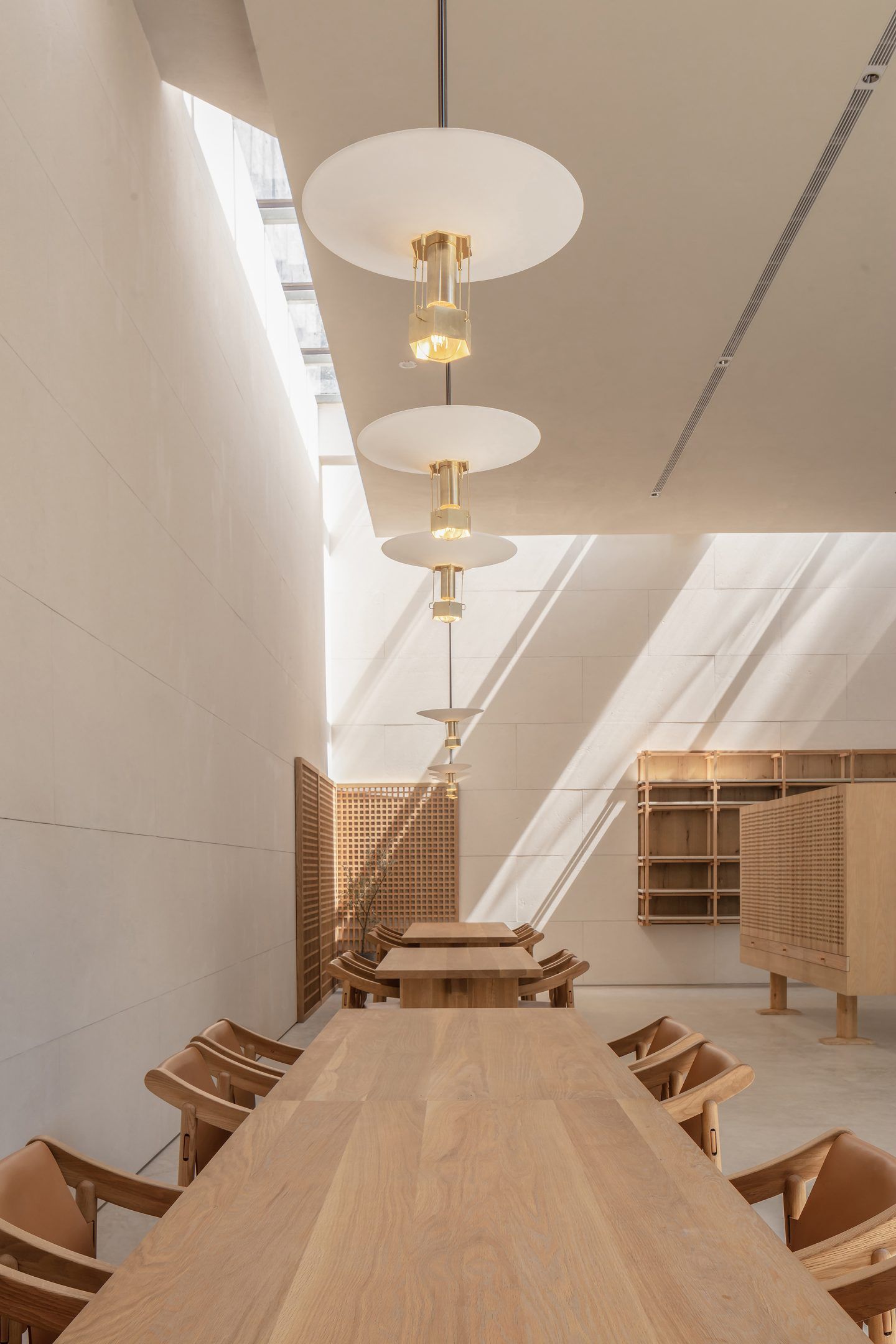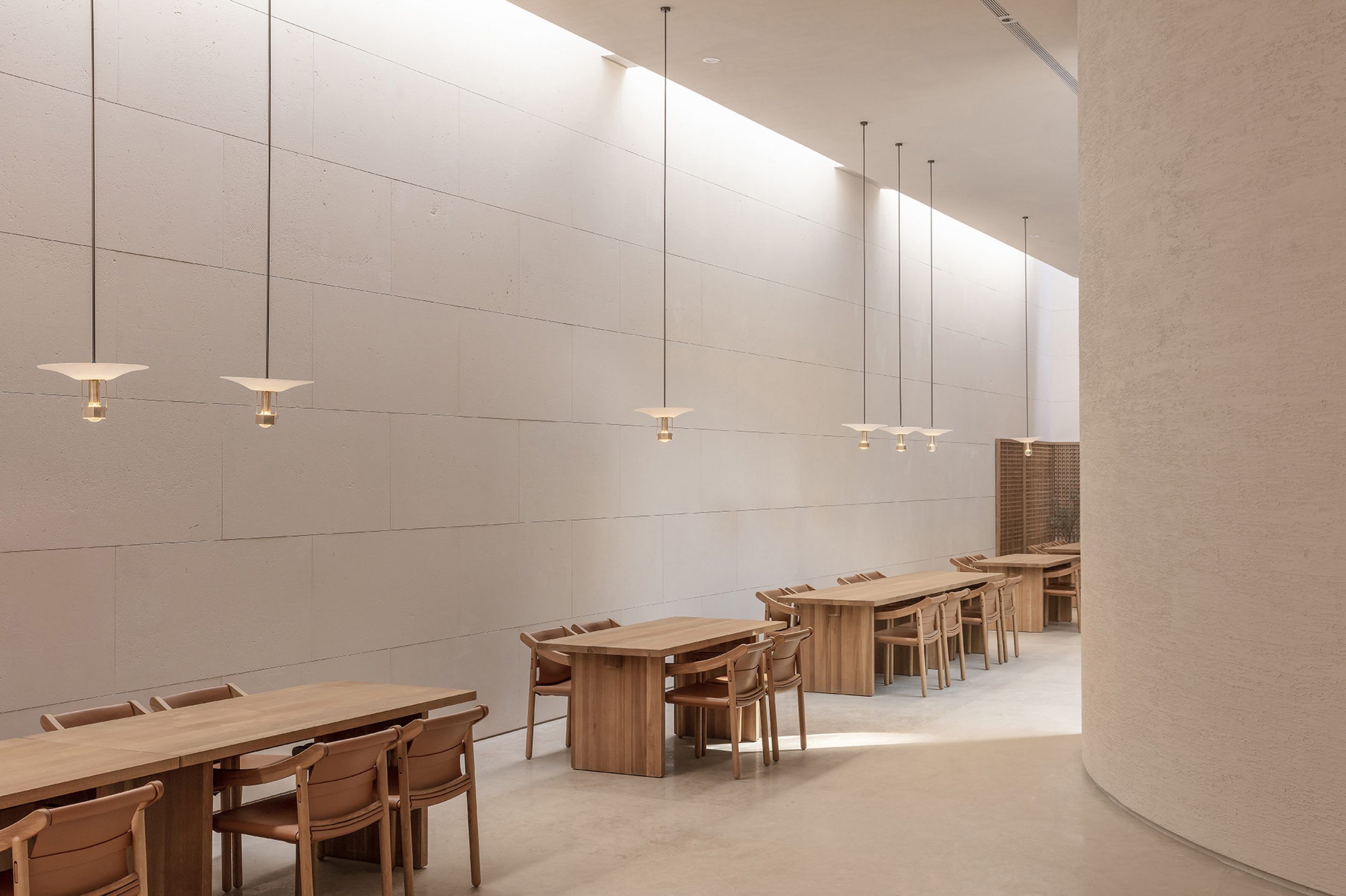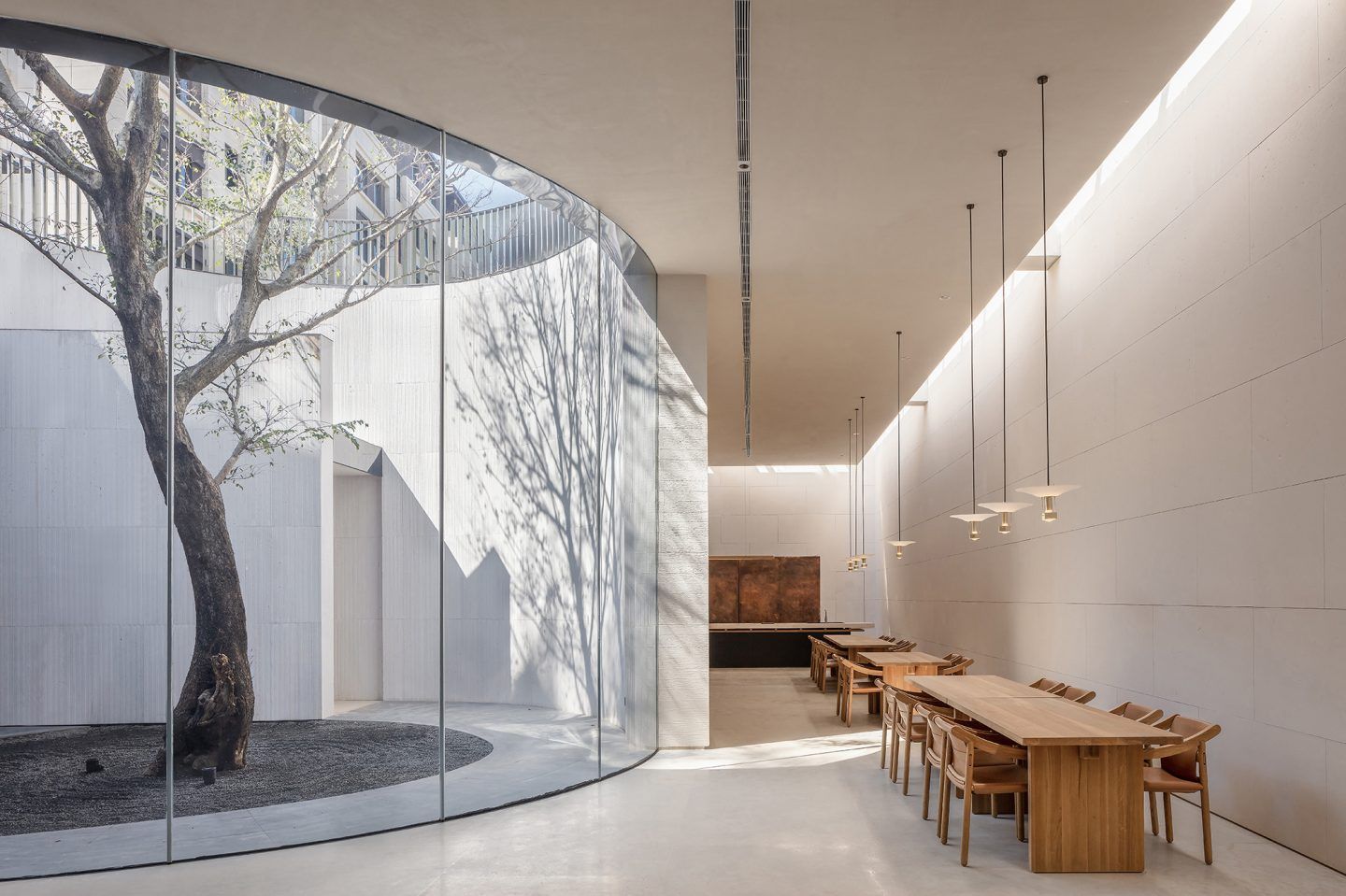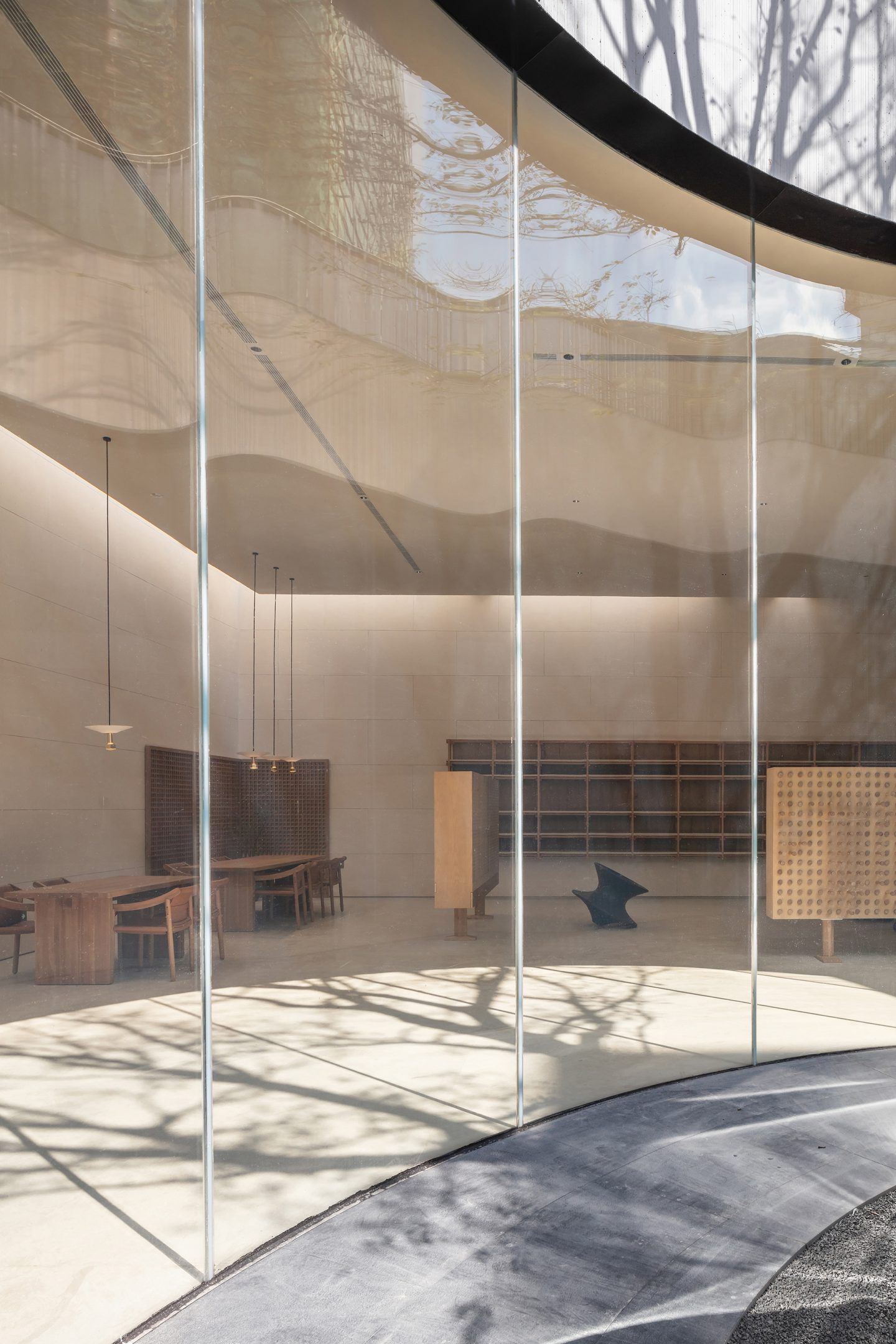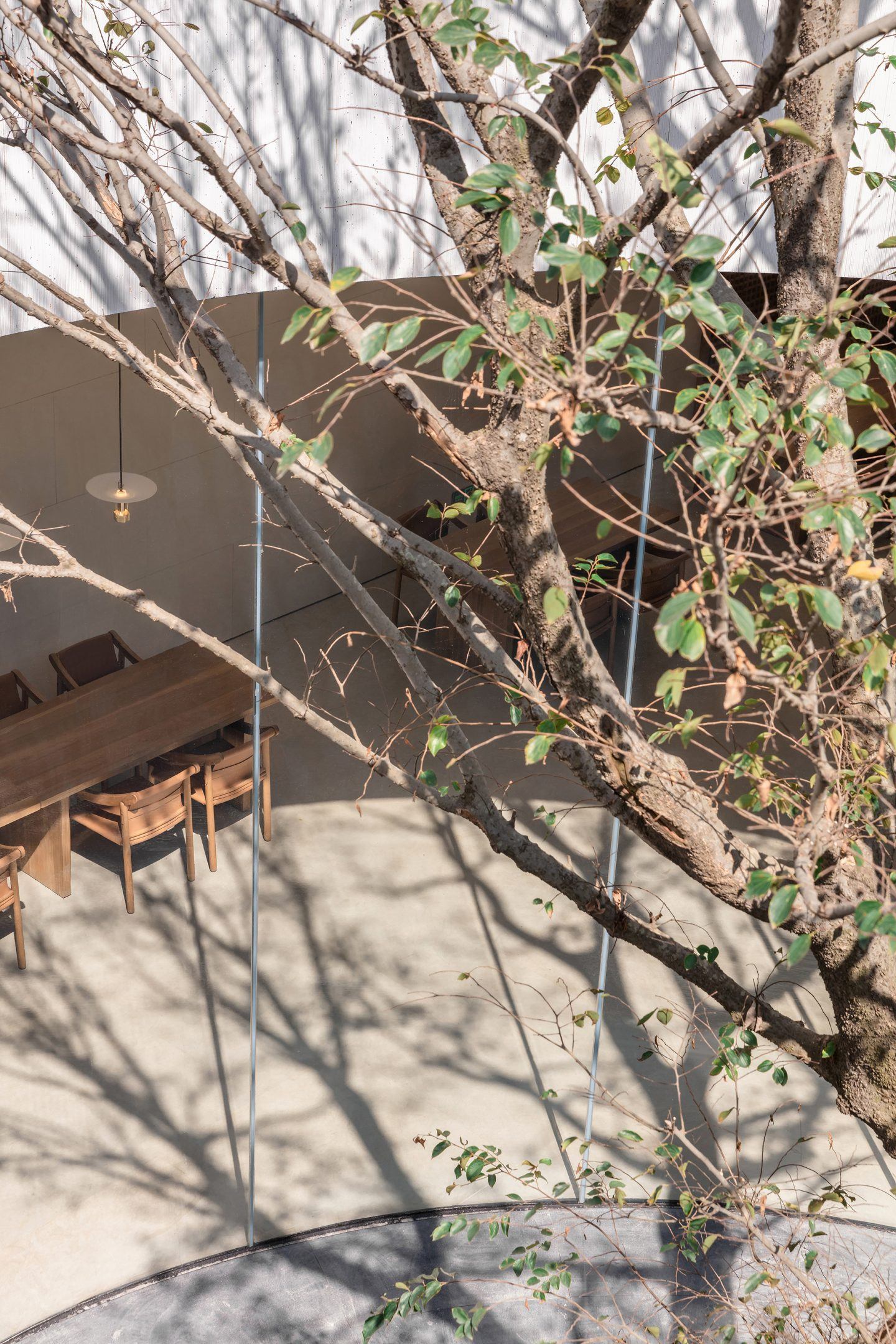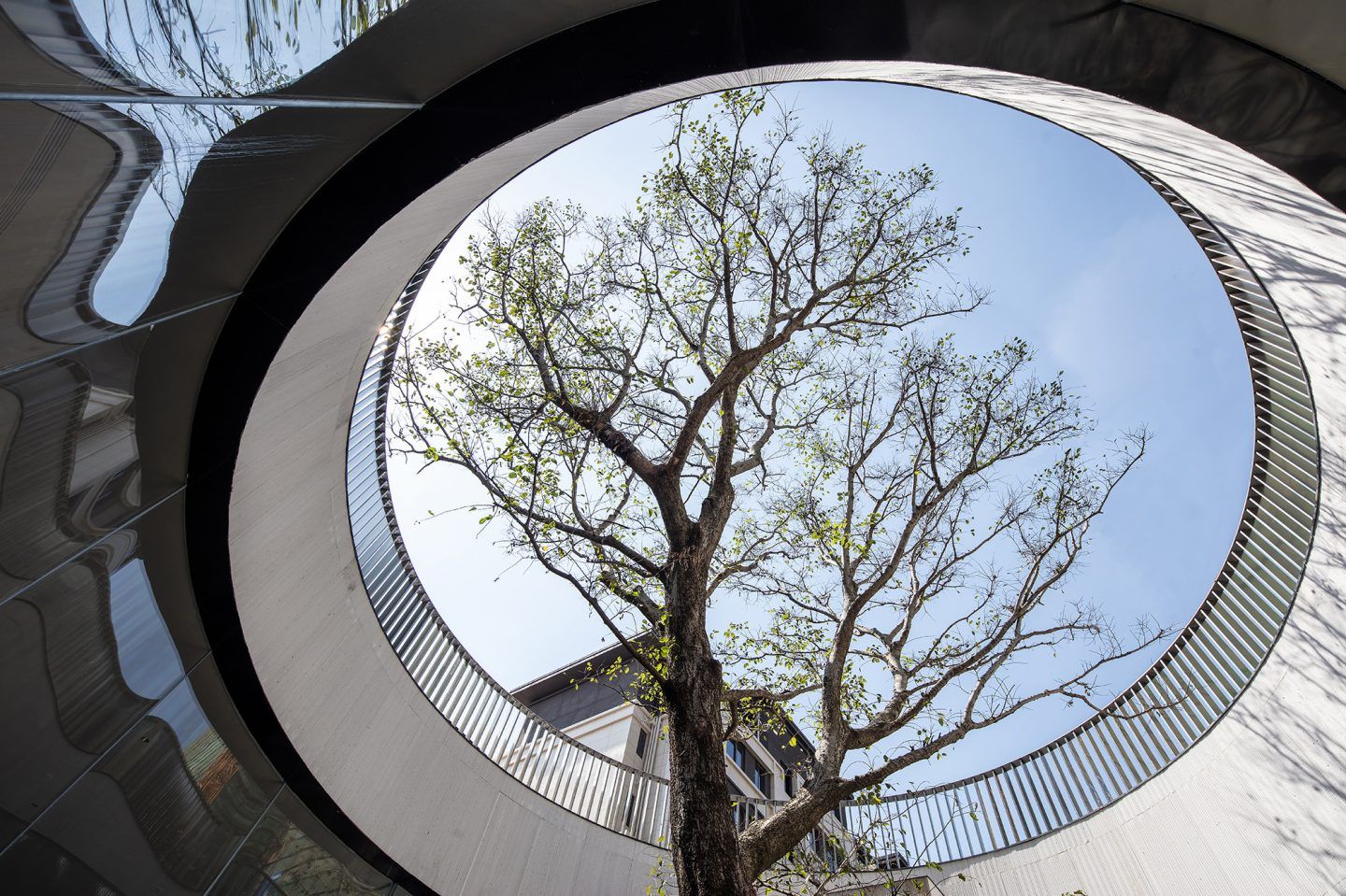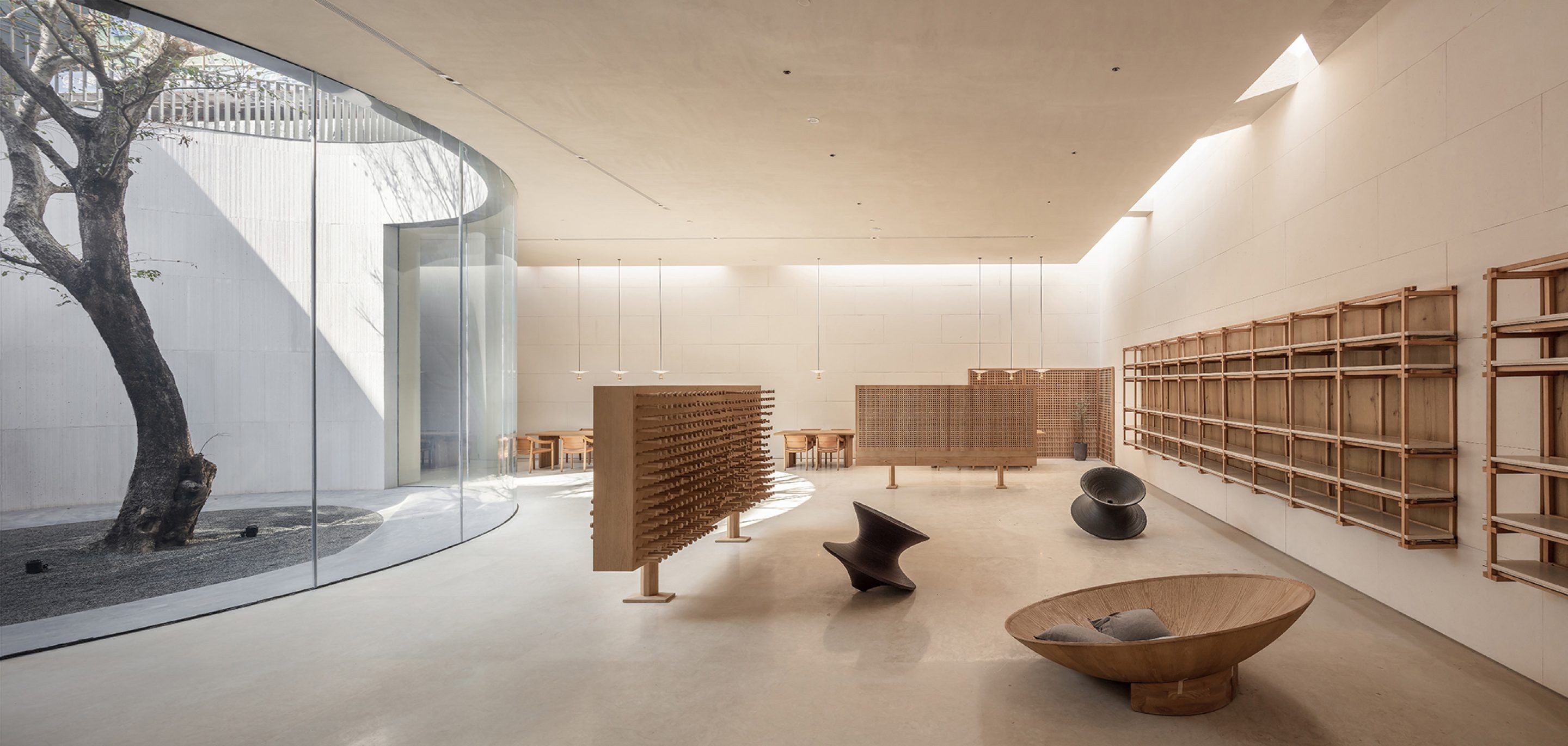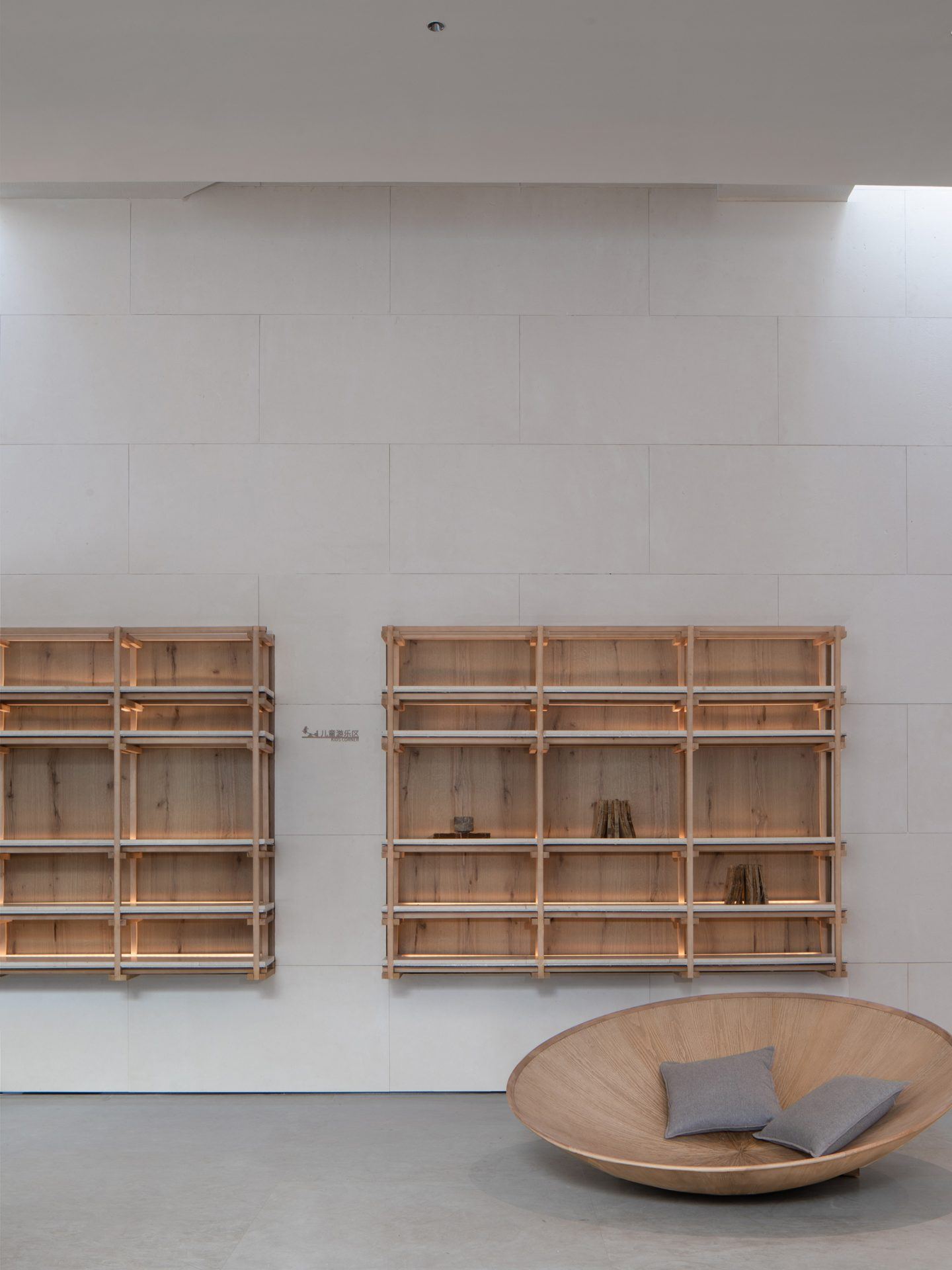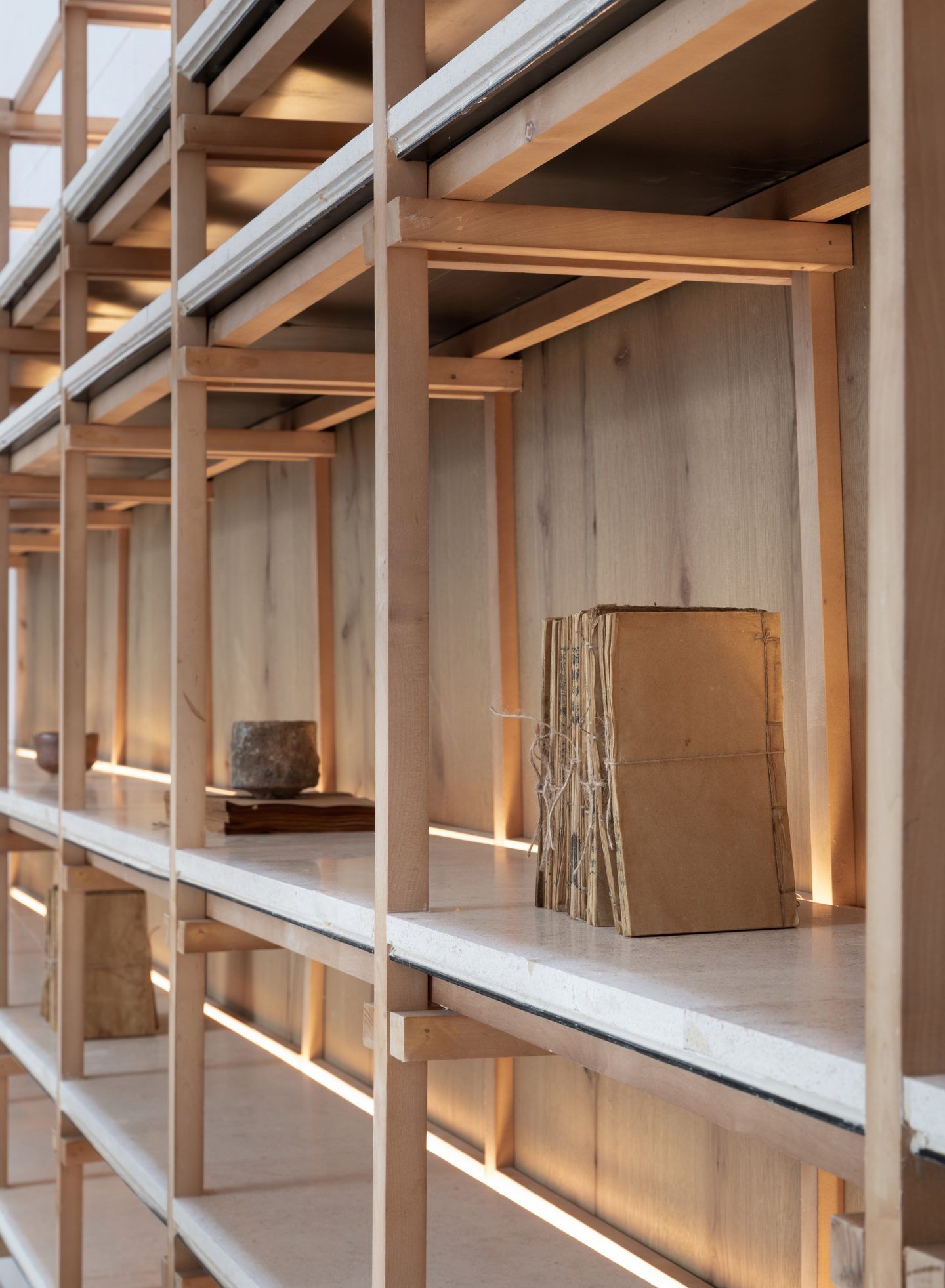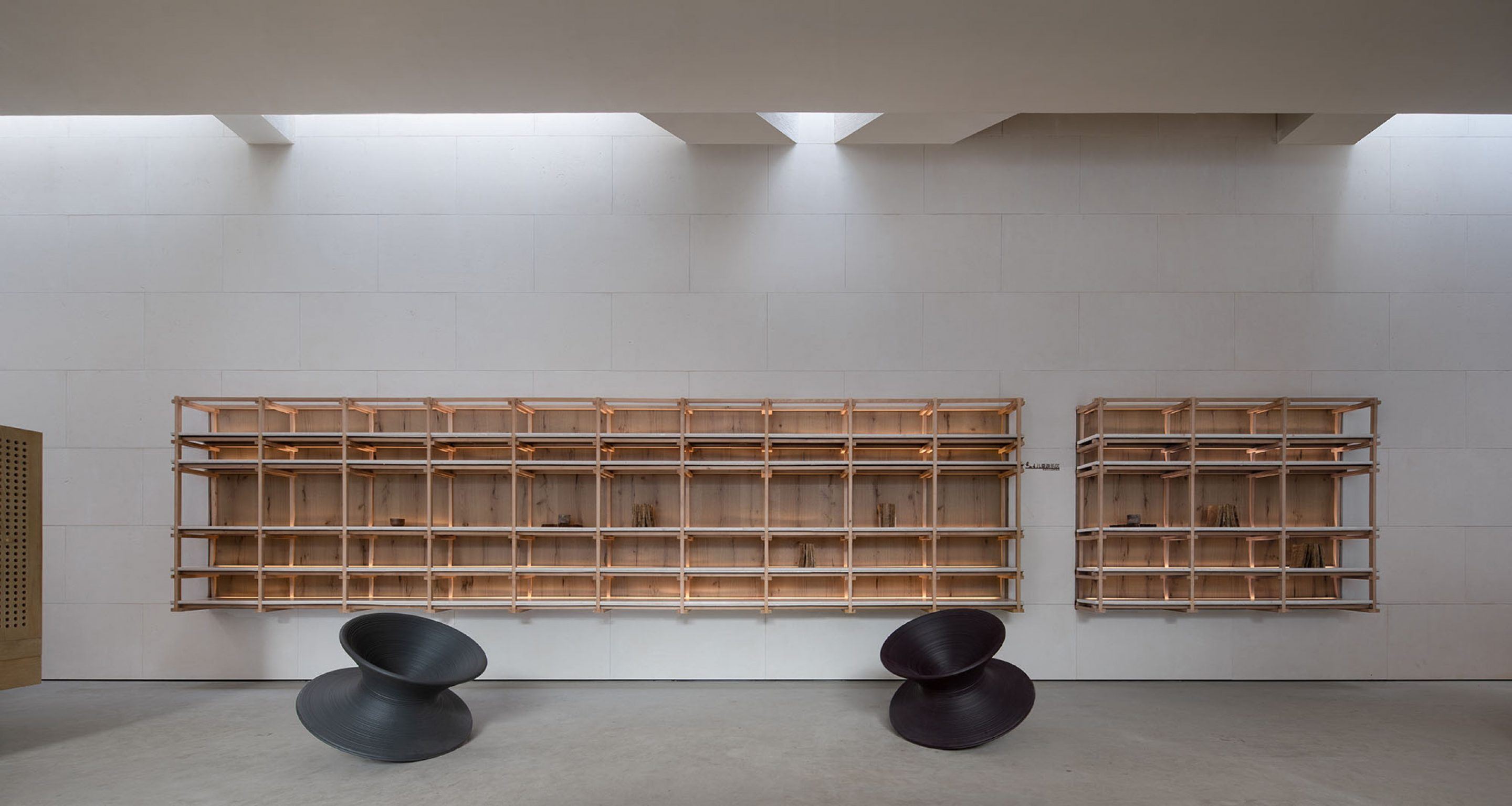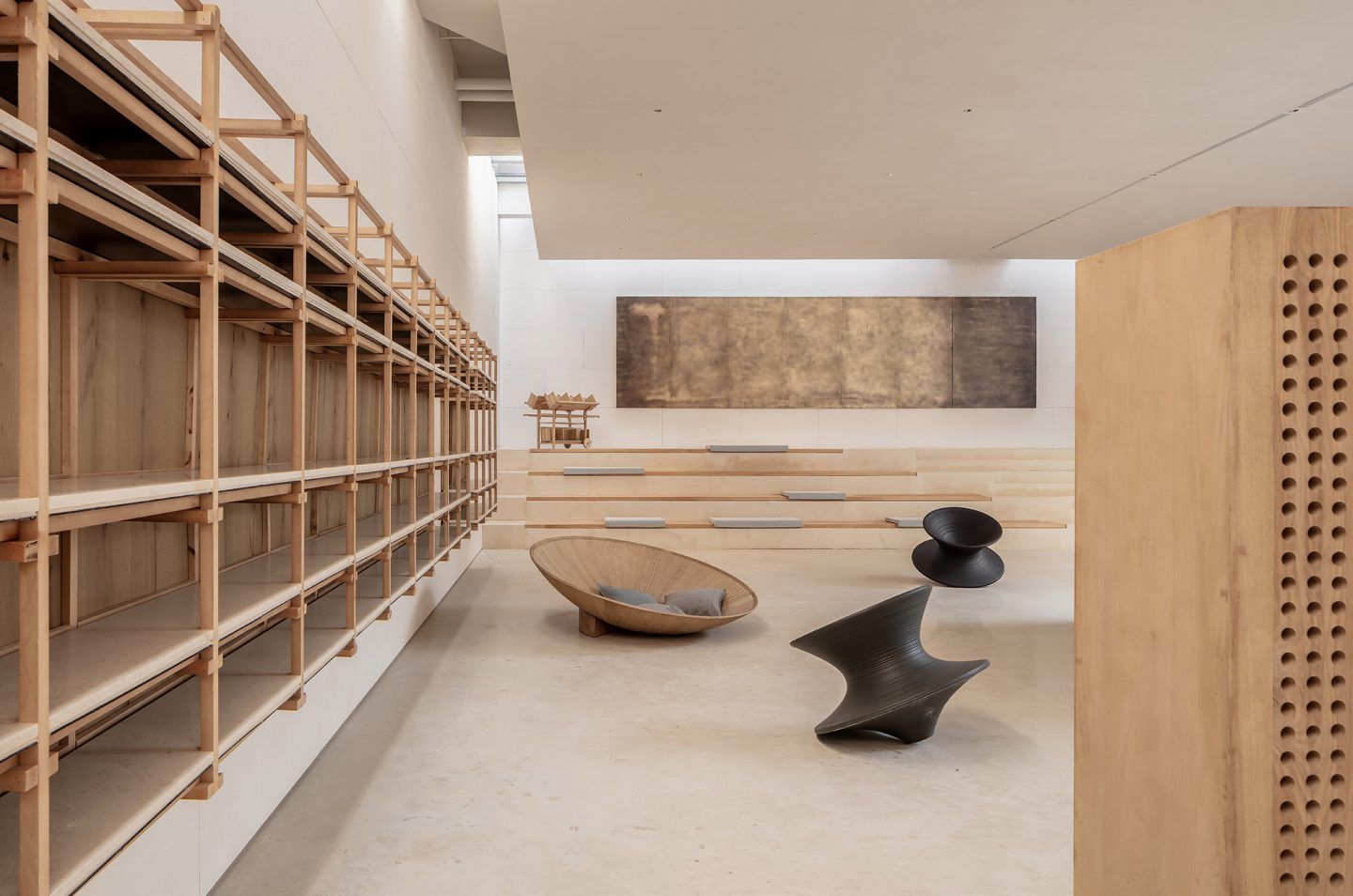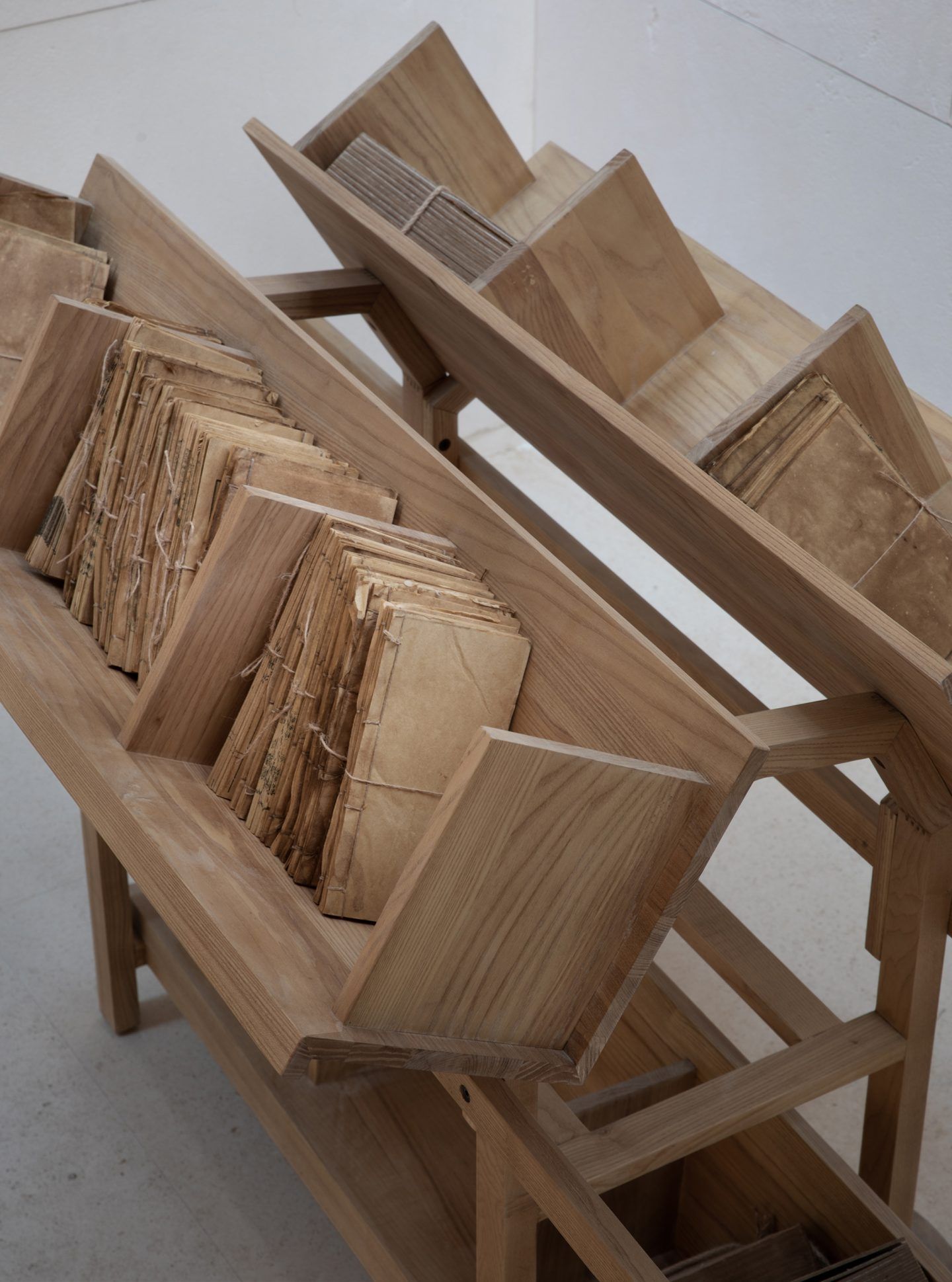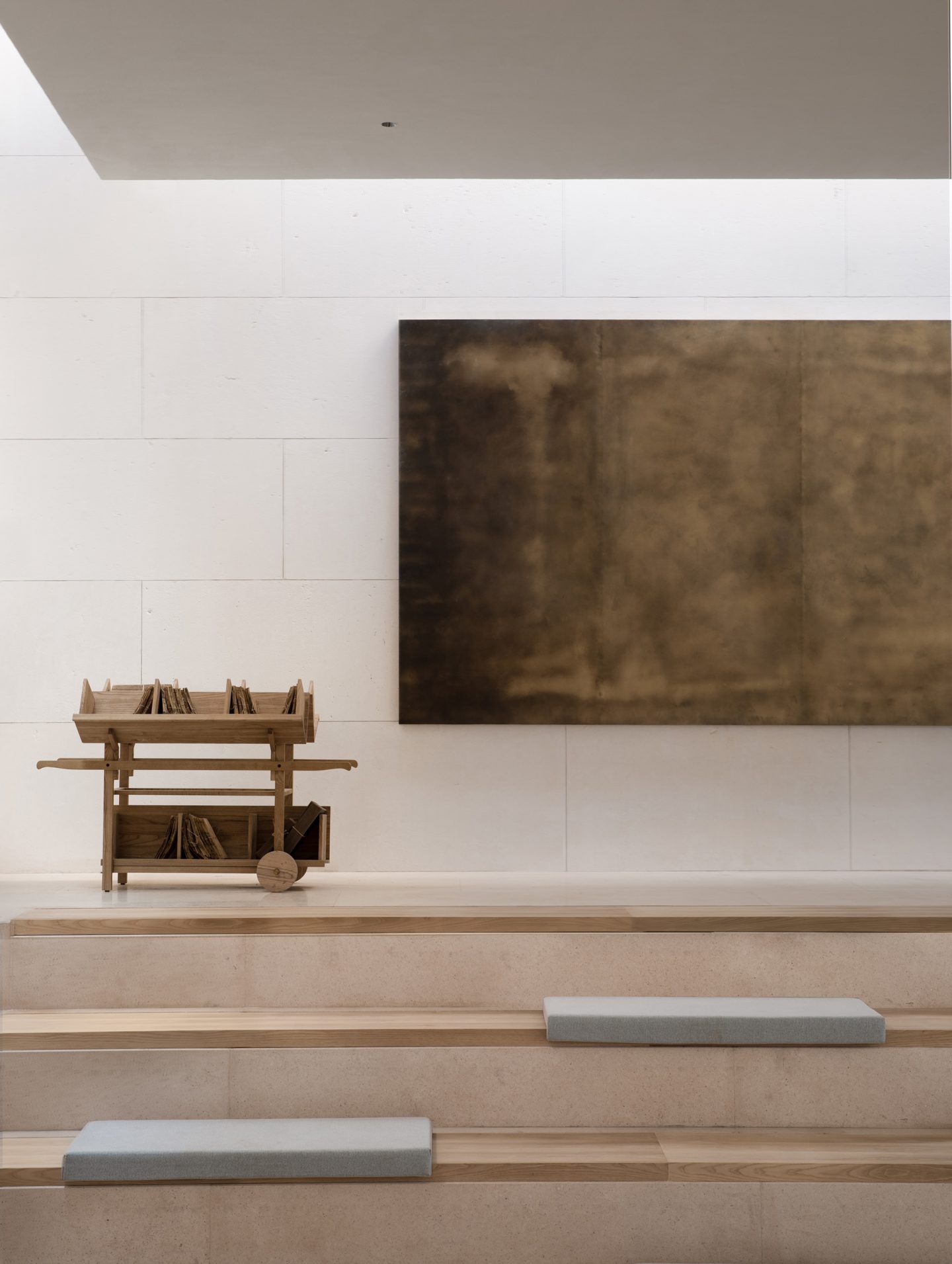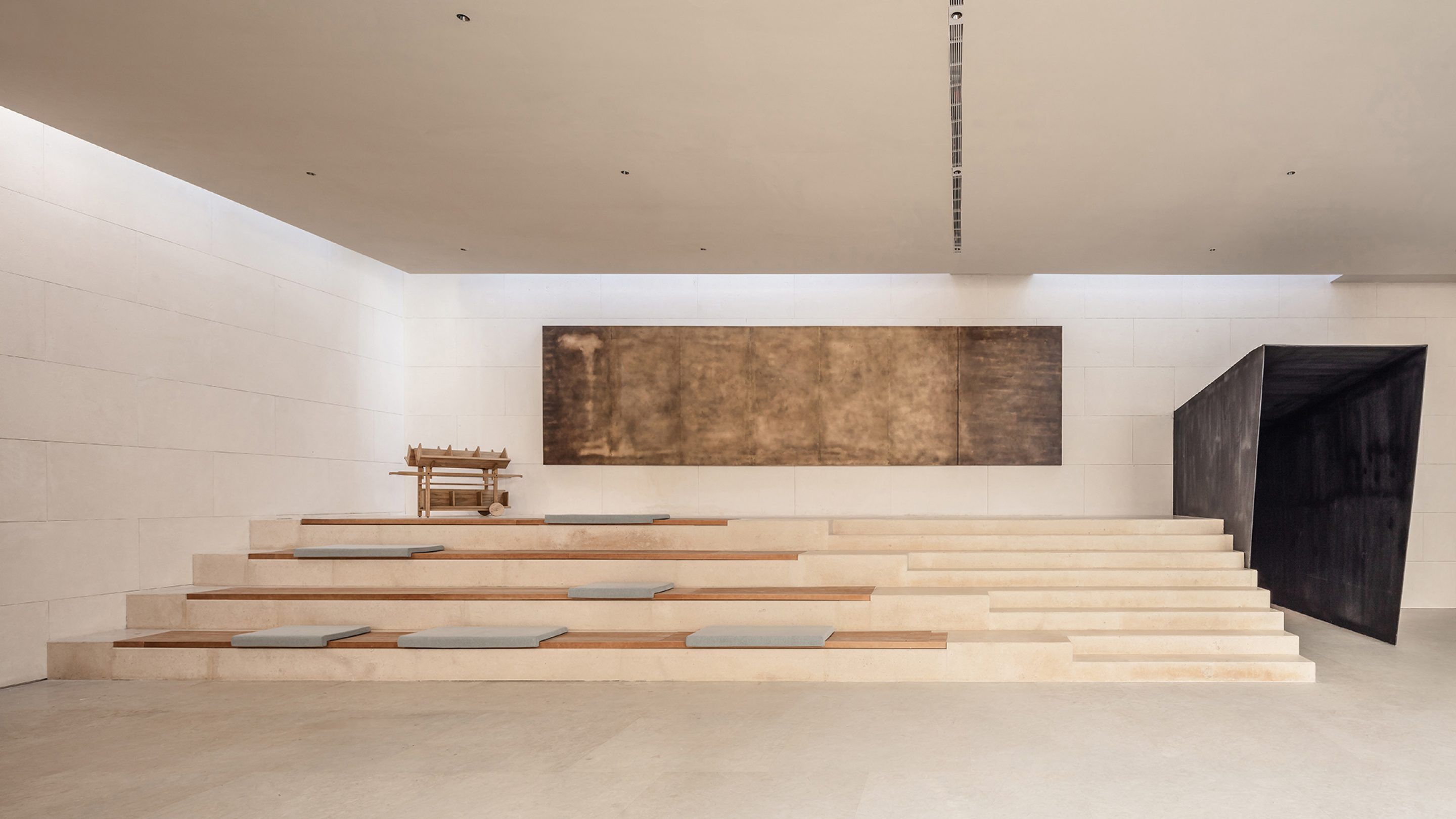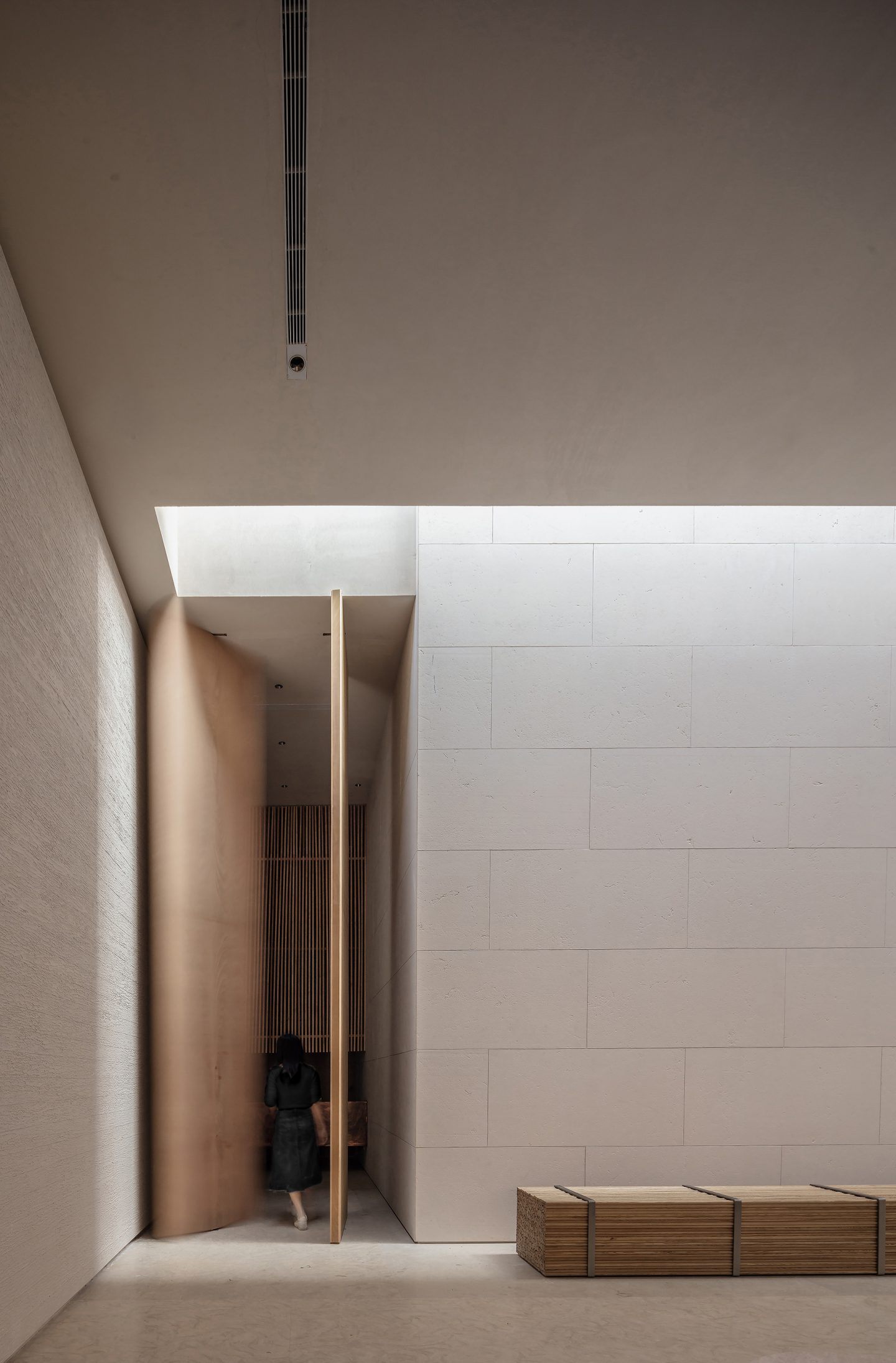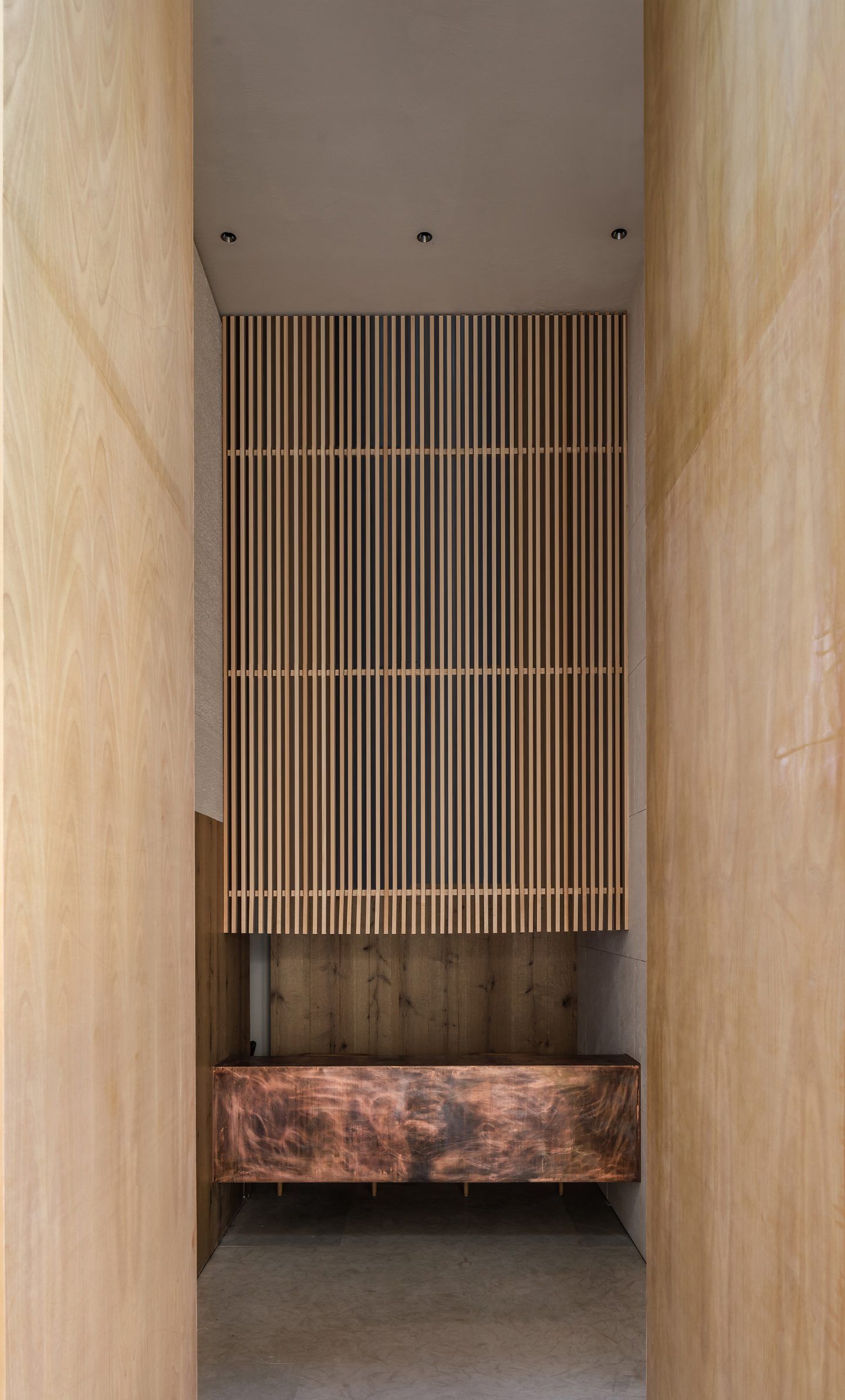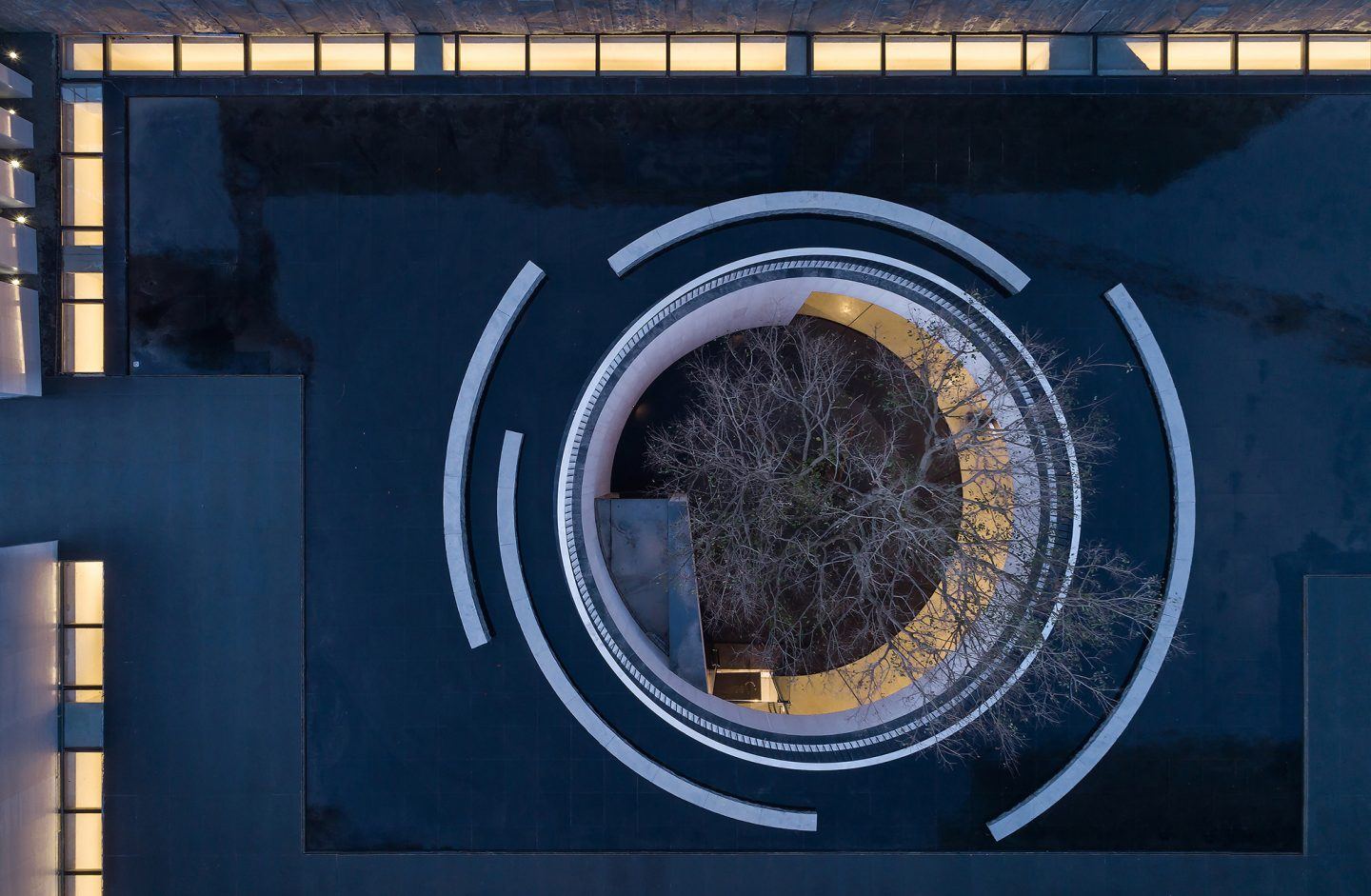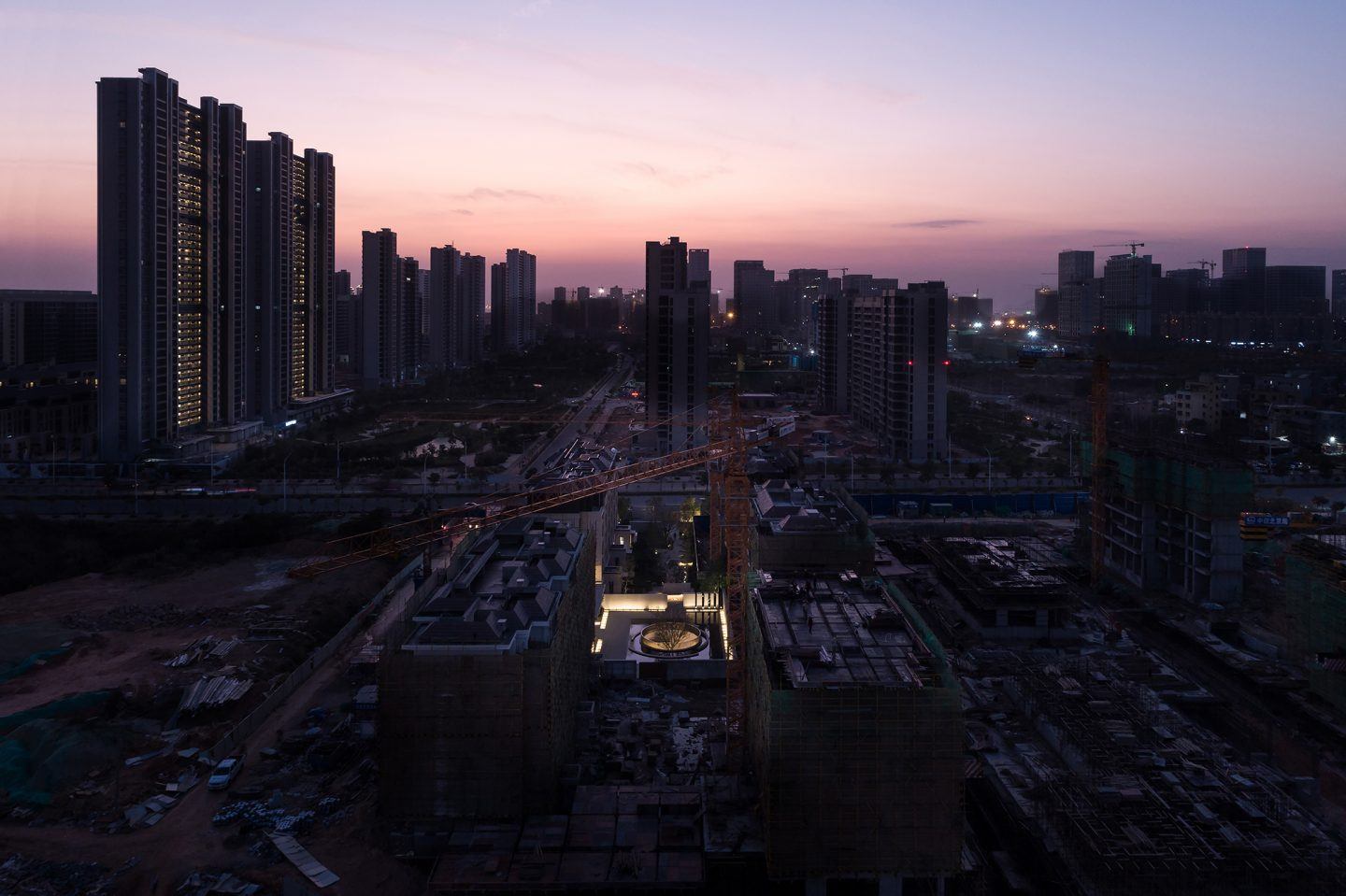 All images by © Yuchen Chao